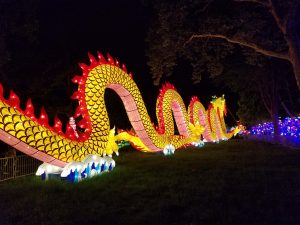 It's no secret that the 2016 edition of Penn State Women's Volleyball has struggled on the road (of course, it's also true that three of their road losses came to the #1, #2 and #3-ranked teams in D1). Still, it's no fun — for the team, the coaches, or the fans — to watch Penn State get swept by the Nebraska Corn Huskers (have they switched to just plain "Huskers"? Do huskers ever husk anything other than corn? But we digress.)
So it wasn't a fun night for anyone connected to the Penn State Women's Volleyball team tonight, as #15 Penn State (19-9, 11-6 B1G) was swept by #1-ranked Nebraska (25-1, 16-1 Big Ten), 17-25, 14-25, 22-25, in the Bob Devaney Sports Center.
You know it probably wasn't a good night for your team when the leading hitter, 6-1 Jr. OH Ali Frantti, totaled a mere 7 kills.  On the bright side, Fr. libero Kendall White led all players with 18 digs.  And 6-3 RS So. OH Clare Powers registered her second kill for Penn State (according to the GoPSUsports.com stats).  And Penn State did play much better in the third set, with a chance to win.  But didn't.
That's all we've got on this one.  On to the next — Purdue, on Saturday night.
Match Stats
Courtesy of GoPSUsports.com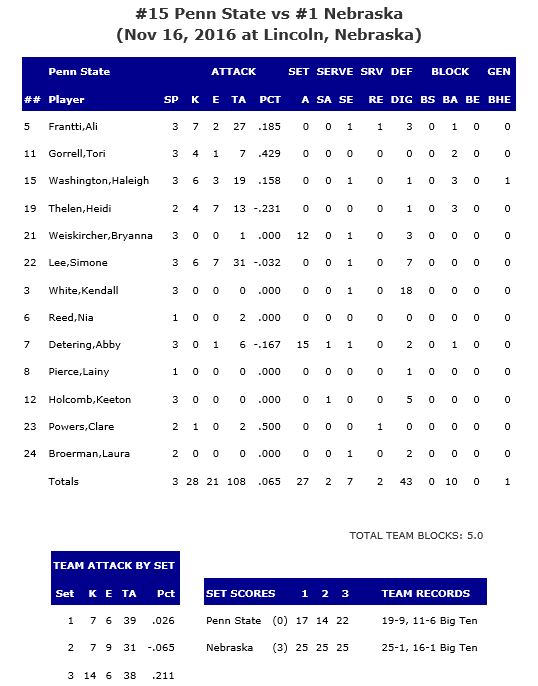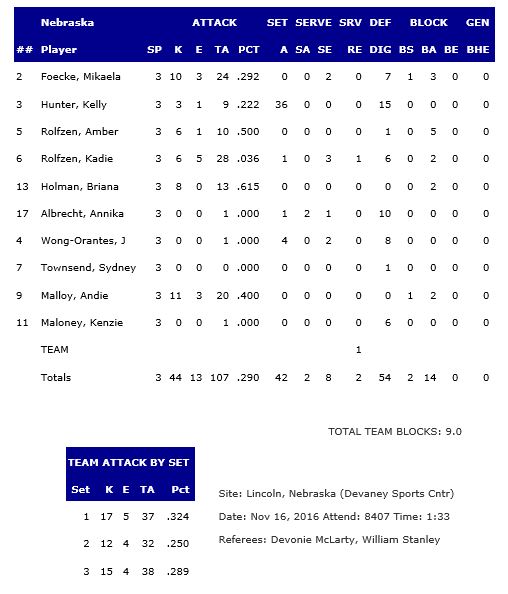 Credits
Dragon lantern, Franklin Square, Philadelphia, PA, 2016. By Nyline.