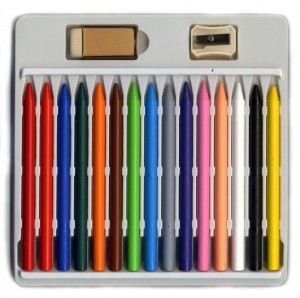 By Lionsfan and the DigNittany Staff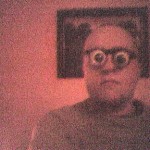 1. IlliNoise Makers
Nittany Lion fans (and, we're sure, the Penn State players) were itching to see Penn State perform on the road in a hostile environment against their toughest away-opponent so far this season.   The match against Illinois last Friday in Champaign presented just such a challenge, as nearly 4,000 fans clad in orange for IlliNOISE night showed up to cheer for the #13 Illini.  The then #13-ranked Illini had been looking to make some noise by breaking a two-match losing streak (a 3-1 at Wisconsin on September 30th, and a 3-2 loss at Minnesota on October 3rd) and notching a win against a top-10 team.  That didn't work out for Illinois, as Penn State prevailed 3-1 (25-16, 25-18, 24-26, 27-25).  The Illini followed that with a loss to Ohio State, and are now 2-4 in the B1G and 11-6 overall, and face Iowa and Nebraska this weekend.
But the UI Marketing & Promotions Staff scored a victory of sorts, by recording a new loudest crowd in Huff Hall — 107 dB (which, according to the website H.E.A.R. – Are You at Risk is the equivalent of a power mower running next to you.  The site warns that "regular sustained exposure" to 107 dB can possibly cause permanent damage to your hearing.  Coaches probably wouldn't mind at all, as they are used to turning a deaf ear.)
2.  and Boilermakers
A team that has been making some noise in the B1G is #18 Purdue — currently sitting atop the standings (6-0, 15-2 overall).  Boilermakers have a very tough road trip this weekend, facing #7 Ohio State on Friday (the match will be live on the Big Ten Network), then taking on #5 Penn State on Saturday at Rec Hall.  Purdue is on a roll, having won nine consecutive matches.  Ohio State has won 43 matches with Purdue, while losing 39.  Penn State leads the Purdue series 51-6.
3.  and Buckeyes.
Purdue isn't the only team on a roll — the Ohio State Buckeyes are off to a terrific start — 2nd in the B1G at 5-1 (and 16-2 overall).  Fittingly, their 6-1 Fr. OH Audra Appold was named the espnW National Player of the Week on Oct. 14th for her contributions in Ohio State's wins at Northwestern and Illinois.  There's no shortage of talent on the roster, as 6-2 Sr. OH Elizabeth Campbell was selected for the honor the previous week.
4. Injury Bug
It may be selective perception, but it certainly seems as though more star players are going down with injuries this season than typically happens — at least this early in the season.  To name just a few: Stanford's superb MB Inky Ajanaku was injured during the summer, and is out for the entire season; Arizona State's outstanding Sr. OH Macey Gardner, the school's career leader in kills, went down in their match against Washington, and is out for the season, and last Saturday, Penn State's Sr. OH Megan Courtney appeared to turn her ankle at the end of the 5th set against Northwestern (which the Wildcats won).  No word on her status as of the date of this article.  Best wishes for full recoveries for all three athletes — and all others who have been, or may be injured in women's volleyball this season.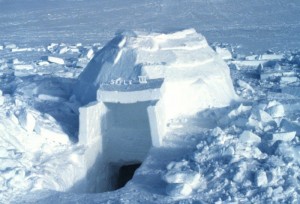 5.  Border Battle (Frozen Duo Edition)
Okay, so it actually isn't that cold yet in Madison and Minneapolis. And this great rivalry is bound to heat up this week as these travel partners face off twice: Wednesday night at #15 Wisconsin and Friday night at #11 Minnesota. It's part of the schools' Border Battle, now in its 12th year.   Over the past three years, the two teams have battled to a 3-3 tie, with the Gophers having won both matches against Wisconsin in 2012, the two teams splitting in 2013, and the Badgers winning both contests in 2014. Minnesota leads the all-time series in the Border Battle 7-4.  Minnesota leads the series 45-31.  Statistically, the two teams are evenly matched.  Both swept both Maryland and Rutgers last weekend, both are hitting .264 entering this week's matches.
6. Sun Devils Lost Weekend in Washington
It was a rough week for Arizona State, which had just notched a program-best #5 in the AVCA poll and was off to its best start ever in the NCAA era. The Sun Devils were swept by both of its Pac opponents in Washington, losing to the Huskies in Seattle before getting upset by the Cougars in Pullman. The results dropped ASU to #10.  Again, we wish senior outside hitter Macey Gardner a full recovery.
7. Cougar Town
Pullman—and the Cougars—certainly aren't an easy out for any Pac-12 team. From the Washington State SID:
The last time WSU defeated a ranked team was Nov. 24, 2013, a 3-2 win at No. 23 California. The last time WSU defeated a ranked team in Bohler Gym was Nov. 17, 2013, a 3-2 win over No. 4 USC. The last time WSU swept a ranked team was Oct. 16, 2009, when the Cougars defeated No. 16 USC in Bohler Gym.
WSU went 1-19 in the Pac last year, and has now doubled its win total for this season (2-6). The Cougars next host the Oregon schools, including the 9-6 Ducks, ranked #24.
8. Going Wild
The Kentucky Wildcats notched another impressive win to their resume, following up their win at Florida two weeks ago with a home sweep of red-hot Arkansas, which had entered the poll at #22. Kentucky is now 12-5 and 5-0 in the SEC (giving it sole possession of first place, thanks to Missouri's five-set loss at Alabama). The Wildcats have won eight straight—and now own three victories over a Top 25 team. Arkansas dropped out of the poll (most likely because of its 3-1 loss at Tennessee on Sunday).
9. Speaking of Kentucky…
With sweeps over Georgia Tech and Clemson, Louisville has won six in a row (and 10 of its last 11) since its loss in Lexington. They are now 12-4 and top the ACC at 6-0 (tied for first place with #18 Florida State). The Cardinals entered the poll at #25, their first appearance since Sept. 1, 2014 (when they tied for #24, their only ranking that year). Louisville next hosts Wake Forest and Duke.
10. Ram Tough
Another Boarder War took place in Fort Collins last night, as two of the top teams in the Mountain West conference–#21 Colorado State and Wyoming, receiving votes and ranked two weeks ago—squared off. The Rams came out on top with a sweep, led by senior Adrianna Culbert—who recorded a team-leading 12 kills with 18 assists and 10 digs, her fifth triple-double of the season/career, making her the first CSU player to reach the feat. CSU now tops the MWC at 7-0. Let's see if the Rams move up next week!
11. Athlete "Stipends" — Cost of Attendance
There's been a fair amount of controversy attached to the Cost of Attendance" stipend that colleges can now give to student athletes.  Some believe that schools will fudge the costs so as to be able to offer more attractive packages to recruits.  Others fear that an even greater gap will emerge between Power 5 conferences, with greater resources, and everyone else.
According to an article by Jon Solomon,  using figures CBS Sports obtained directly from schools, Wisconsin, Rutgers and Penn State have the three highest COAs in the B1G.  It will be interesting to see how this all plays out.  Here's a primer on how the numbers are calculated: How Colleges Figure "Cost of Attendance."
12. Doing the Right Thing
There's a really nice story out about how former Wisconsin Badger coach Pete Waite handled the transition to new coach Kelly Sheffield.  Here's an excerpt:
MADISON, Wis. — Shortly after  was hired as the Wisconsin volleyball coach in 2013, a most unusual alliance came to life.  One of the first telephone calls Sheffield received after accepting the offer to leave Dayton and come to Madison came from his predecessor, Pete Waite.  Upon arriving at his new office at Kellner Hall, Sheffield found prospect files neatly arranged and a massive white board outlining the full scope of future recruiting.  That was followed by a slew of fact-filled emails from Waite to Sheffield that shed light on how the operation – the campus as well as the athletic department – functioned.  It was a series of gracious, unselfish gestures by Waite, whose 14-season tenure with the Badgers ended in November 2012 when he reluctantly stepped down.
13. RPI Watch
The second RPI of the season was released this week, and the Big Ten is still holding steady with 11 teams in the Top 40. Penn State dropped three spots with its loss, while Northwestern moved up five. The rankings: 1. Southern Cal, 2. Nebraska, 3. Texas, 4. Florida, 5. Ohio State, 6. UCLA, 7. Washington, 8. Kansas, 9. Penn State, 10. Minnesota, 11. Kentucky, 12. Missouri, 13. Wisconsin, 14. Stanford, 15. BYU, 16. Arizona State, 17. Louisville, 18. Arkansas State, 19. Western Kentucky, 20. Michigan, 21. Northwestern, 22. Purdue, 25. Illinois, 31. Michigan State, 40. Iowa
14. Bracket Predictions
Yeah, it's still way too early….but it's fun to guess, so here are my stabs at how the top 16 seeds will shake out in December:
San Diego Regional: 1. Southern Cal, 2. Kansas, 3. Stanford, 4. BYU
Austin Regional: 1. Texas, 2. Penn State, 3. UCLA, 4. Illinois
Des Moines Regional: 1. Nebraska, 2. Washington, 3. Minnesota, 4. Missouri
Lexington Regional: 1. Florida, 2. Ohio State, 3. Kentucky, 4. Wisconsin
15. Lionsfan's Top 25
1. Southern Cal, 2. Texas, 3. Nebraska, 4. Ohio State, 5. Stanford, 6. Washington, 7. Penn State, 8. Kansas, 9. Minnesota, 10. Arizona State, 11. UCLA, 12. Hawaii, 13. BYU, 14. Arizona, 15. Wisconsin, 16. Illinois, 17. Florida, 18. Florida State, 19. Purdue, 20, Kentucky, 21. Colorado State, 22. Michigan State, 23. Michigan, 24. Arkansas, 25. Missouri
Credits