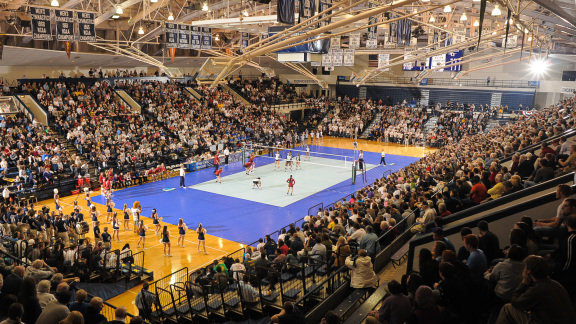 Photo courtesy of GoPSUsports.com
Nike Big Four Volleyball Classic: Stanford Comes to Rec Hall
This is the third of four "Fanalyses" for the Nike Big Four Volleyball Classic, which will take place on August 31, 2012 and September 1, 2012 in Rec Hall, State College, PA. (For our Nike Big Four Florida Fanalysis, Click Here, and for our Texas Fanalysis, Click Here.)
Today our guest fananalyst is bobbk, a Stanford fan.  We want to emphasize that bobbk provided his answers before Stanford had played its matches against St. Marys (a 3-0 win), Albany (a 3-0 win) or Hawaii (a 3-1 loss). 
Nike Rewind (Nittany Lions and The Cardinal): 2010 and 2011
The Nike Big Four Volleyball Classic features Florida, Penn State, Stanford and Texas – four of the premier women's volleyball programs in the country. The inaugural tournament, in 2010, was hosted by the University of Florida in Gainesville Florida. The 2011 the tournament was hosted by Stanford.
In the first two years, Penn State hasn't exactly set the tournament on fire. In 2010, a young Nittany Lion squad defeated the Gators 3-1 (20-25, 25-21, 25-14, 25-23), but followed that with a loss to Stanford in straight sets (28-26, 25-12, 25-18), ending the Nittany Lion's 109 match win streak in the process.
In 2011, Stanford defeated Penn State 3-1 (23-25, 25-19, 27-25, 25-18). The following night, the Nittany Lions rallied from an 0-2 deficit against Texas to force a fifth set, but Texas held on for a 3-2 victory (25-23, 25-20, 19-25, 14-25, 15-10). It was the Longhorns' first victory by Texas against Penn State since September, 1989.
Stanford has pretty much had its own way in the Nike Big Four.  In 2010, the Cardinal opened with a 3-0 win over Texas (25-16, 25-11, 25-21), followed by the aforementioned victory over Penn State.
In 2011, in Maples Arena, Stanford went 2-0 in the tournament for the second straight year, defeating Penn State on opening night 3-1 (23-25, 25-19, 27-25, 25-18), followed by a 3-2 win over then-#7 Florida (25-17, 25-20, 20-25, 21-25, 15-13).
To date, Stanford is 4-0 in the tournment, followed by Florida at 2-2, with Penn State and Texas both at 1-3.
This Year's Matches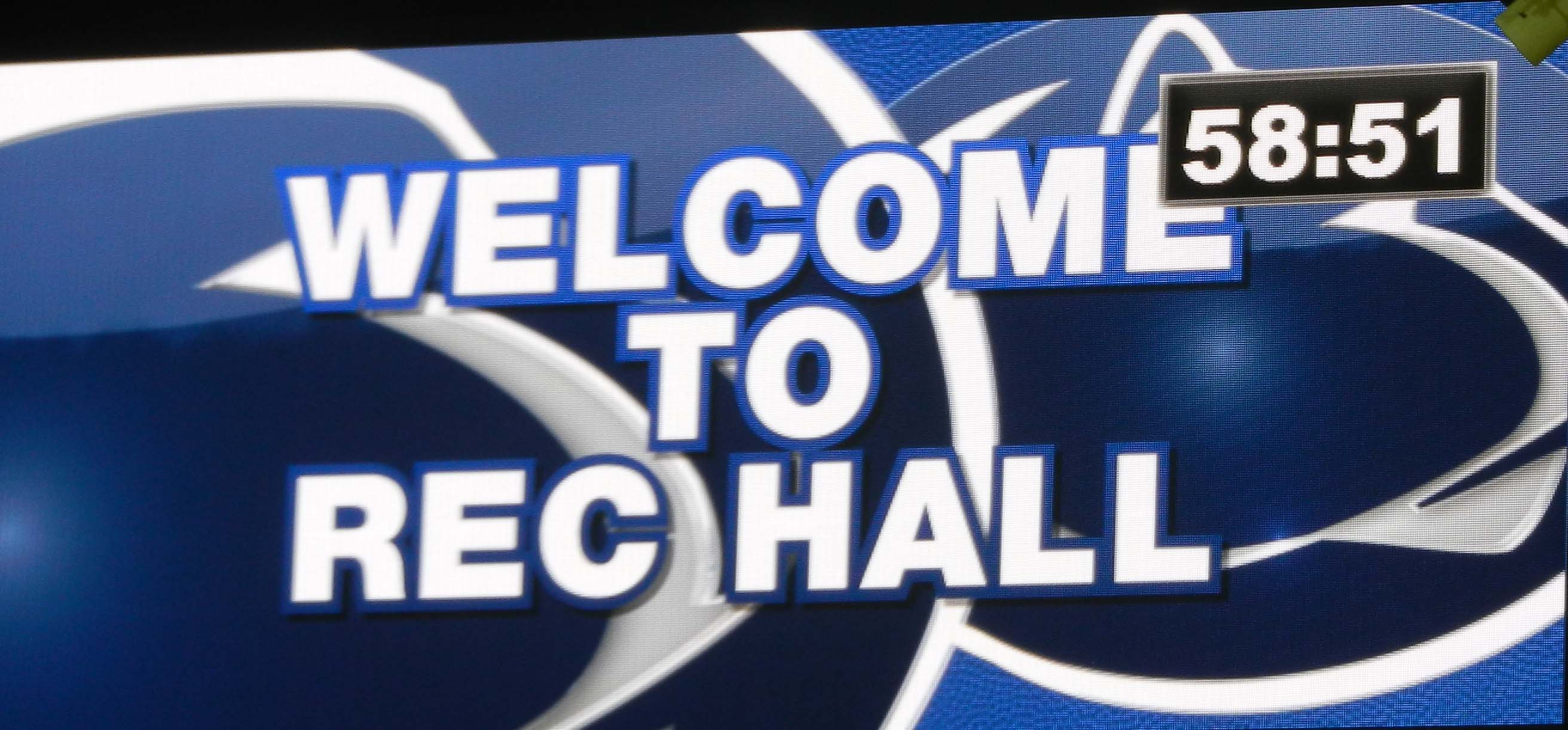 2012 Nike Big Four Volleyball Classic
Stanford Snapshot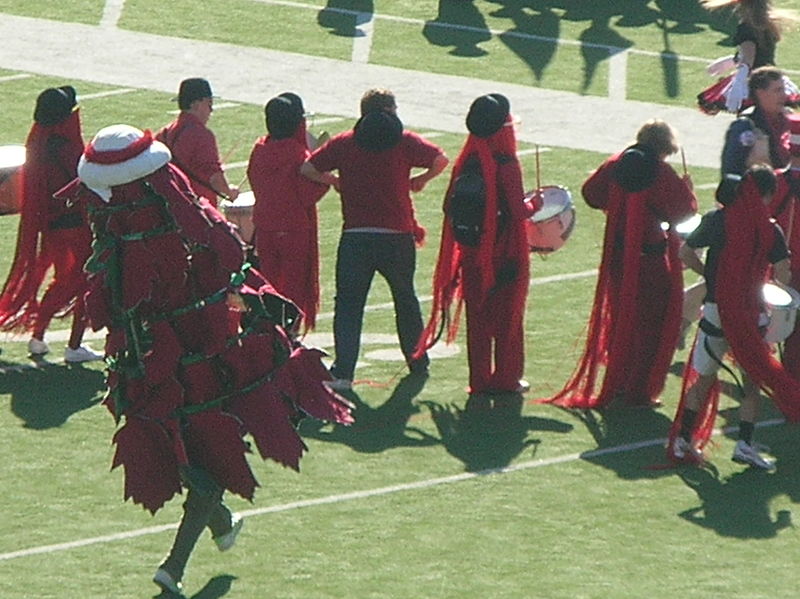 This is a photo, courtesy of Wikimedia Commons, of the Stanford Tree, which is the mascot of the Leland Stanford Junior University Marching Band.  Stanford's team name is "The Cardinal," (the color, not the bird).  The University has not chosen an official mascot.  Thus, The Tree.
2011 Record
22-8, 4th Place in Pac-12 (lost 3-1 to Michigan in 2nd round of NCAA Tournament)
About the Coach
Head Coach John Dunning is 311-57 (.845) in 11 seasons at Stanford.
Preseason Polls
#2 Pac-12 preseason coaches' poll; #6 in AVCA preseason coaches' poll
Stanford Roster - 2012
| Number | Name | Position | Eligibility | Height | Hometown | State |
| --- | --- | --- | --- | --- | --- | --- |
| 1 | Bai, Lydia | OH | So. | 6-2 | Irvine | California |
| 2 | Wopat, Carly | MB | Jr. | 6-2 | Santa Barbara | California |
| 3 | Boukather, Morgan | OH | So. | 6-1 | Newport Beach | California |
| 4 | Benjamin, Hannah | L/DS | Sr. | 5-10 | San Diego | California |
| 6 | Williams, Rachel | OH | Jr. | 6-0 | Los Gatos | California |
| 7 | Walker, Jessica | MB | Sr. | 6-1 | Houston | Texas |
| 8 | McGehee, Megan | MB | Fr. | 6-2 | Lee's Summit | Missouri |
| 10 | Gilbert, Kyle | L/DS | So. | 5-7 | Encinitas | California |
| 12 | Ajanaku, Inky | MB | Fr. | 6-3 | Tulsa | Oklahoma |
| 15 | Cook, Karissa | S | Sr. | 5-11 | Santa Cruz | California |
| 16 | Howard, Brittany | OH | Fr. | 6-3 | Los Altos | California |
| 20 | Luck, Mary Ellen | DS | Jr. | 5-10 | Houston | Texas |
| 21 | Spelman, Hayley | OH | Sr. | 6-6 | Las Vegas | Nevada |
| 22 | Bugg, Madi | S | Fr. | 6-0 | Apex | North Carolina |
| 23 | Burgess, Jordan | OH | Fr. | 6-1 | Fort Myers | Florida |
Stanford Fanalysis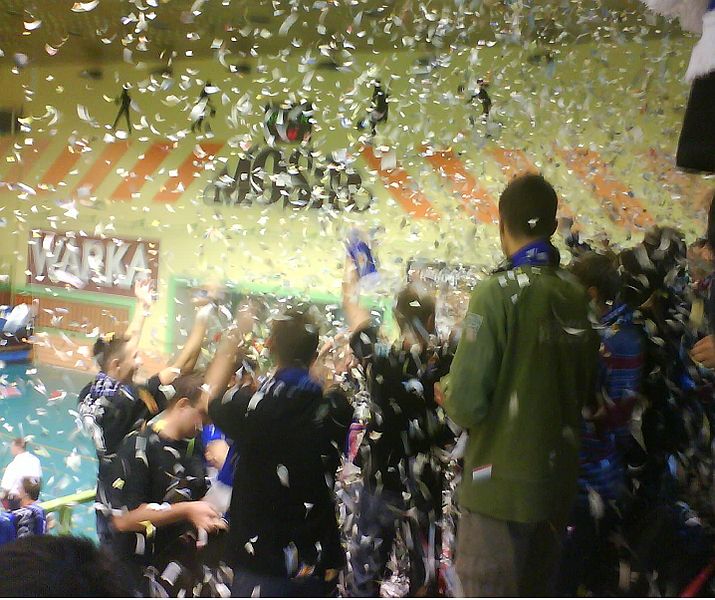 Poll Position?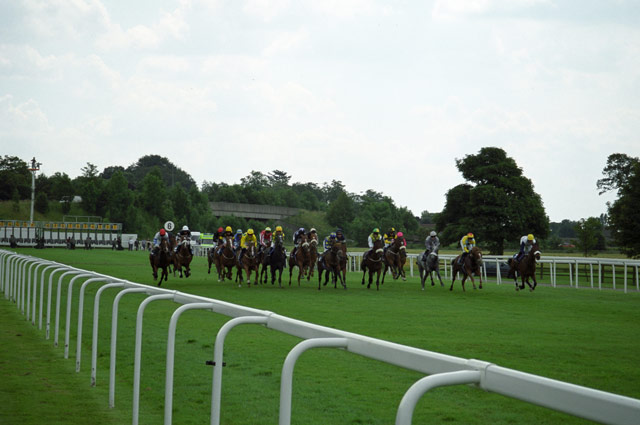 DigNittany: Stanford (which returns five starters from last year's 22-8 team, and the #1-rated recruiting class – more on that later), is ranked 6th in the first AVCA poll for the 2012 season, and the Pa-12 coaches picked the Cardinal to finish second this season (behind UCLA, but ahead of USC and Oregon).  Do you think these pre-season rankings are too low, too high, or just right?
Photo courtesy of John Armitstead

BobbK:  I think # 5-8 would have been on the money.  Should we be ahead of USC or behind?  Not a big deal, but I figured it would be USC, then Stanford.  Of course our recruiting class with five of the top 12 per Prep Volleyball Senior Aces has people thinking Stanford will be very good and get better over time.
Tough Conference
DigNittany: Stanford opened the 2011 season with a perfect 6-0 record in preseason matches – including wins over then-# 2 Penn State (many people questioned Penn State's high pre-season ranking) and then-# 7 Florida.
The conference schedule was another matter, as #2 Stanford dropped its opening match at then-#1 California, 3-1 win, and went on to register a 15-7 conference record, which tied the Cardinal for 4th place.
Nonetheless, Stanford was ranked #11 overall in the NCAA tournament, and won its first match (against Sacred Heart) but dropped its second round match to Michigan, 3-1.  Do you think the tough conference schedule hindered, helped, or had no effect on Stanford's post-season?
BobbK:  I think it helped, not that outsiders could tell by the end of the season.  But Stanford always plays good teams to open. This season, we start with St. Mary's (picked as co-champ of the WCC, a good league), and Hawaii, always tough — and in Hawaii.  Then it's the Nike Big Four.
Last season we had nine scholarship players and four walk-on's.  Why nine scholarship players?  We had a retirement due to injury and we wanted enough for this entering Frosh class.  Also, possibly we couldn't add another player with both the skills and the academics.
As time went by, we wore down.  We had really two hitters — MB Carly Wopat and OH Rachel Williams.  Williams hit .224 with 488 kills and Wopat, an All American, hit .383 with 357 kills.  The next players were well behind these two in kills.
Although many athletes have off season surgeries, it's telling that both Williams and Wopat did. (See Stanford preview on gostanford.com).
DigNittany: Stanford returns three All Pac-12 performers – 6-2 Jr. MB Carly Wopat, 6-0 Jr. OH Rachel Williams, and 6-2 So. OH Lydia Bai (All Pac-12 Freshman Team).  What can you tell us about these three players and what we should look for from them in the Nike Big 4 Tournament?
BobbK:  Wopat is an All American.  She is an excellent blocker and a great hitter at .383.  Carly hits very hard and downhill.
Williams plays all around and is excellent in the back row.  With more offensive weapons this season, Williams should hit for a higher average.  She has a big arm and still, like Wopat, two years to play at Stanford.  I don't know how much Bai will play this year with the excellent Frosh arriving.
I think the third player to be mentioned would be Karissa Cook, our Setter.  With our lack of offensive firepower, Cook was left off last year's post-season lists, which was a shame.  She is very good Setter and we shall see that this season.  She is also a very good blocker and excellent in the back row.
Cook will really enjoy her senior season.
Team Leadership?
DigNittany: One more question before we get to the freshmen. In addition to the five freshmen, Stanford returns seniors Hannah Benjamin, Karissa Cook, Hayley Spelman and Jessica Walker, juniors Mary Ellen Luck, Rachel Williams and Carly Wopat, and sophomores Lydia Bai, Morgan Boukather and Kyle Gilbert.  That's ten returning letterwinners, with only two graduated seniors — Stephanie Browne (a Capital One/CoSIDA Academic All-American) and Katherine Sebastian.
What's your take on the upper-class leadership for the team?
BobbK: Well, Luck's brother was one of the greatest leaders of all time at Stanford, so I think safe to start with Luck.  Of course, all siblings aren't the same.  It would be great if our Setter, Cook, were the leader — her brother starts on our Men's Volleyball team.  Could be 5th year Sr Jessica Walker.  My gut feel is Hannah Benjamin if she wins the Libero position.
Really this is very hard for a fan to know.
Farm Five?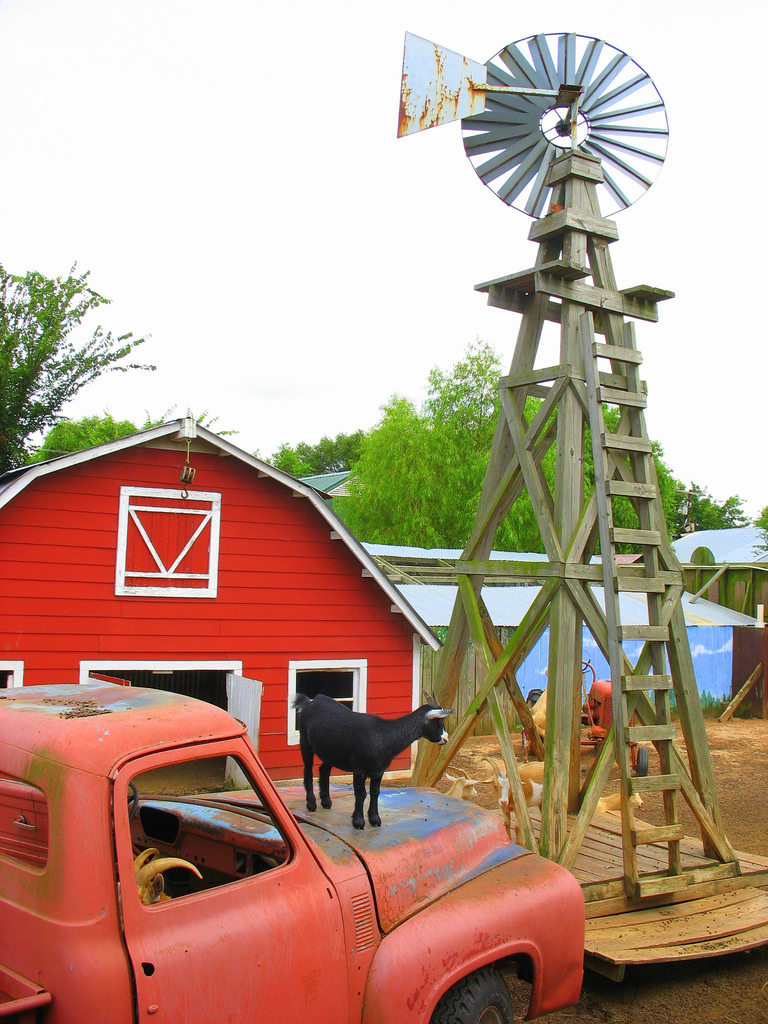 DigNittany: OK, on to the freshmen.  Stanford's #1-ranked class includes 6-3 MB Inky Ajanaku (#2 PrepVolleyball.com), 6-0 S Madi Bugg (#5 PrepVolleyball.com), 6-1 OH Jordan Burgess (#3 PrepVolleyball.com), 6-3 OH Brittany Howard (#12 PrepVolleyball.com) and 6-2 MB Megan McGehee(#10 PrepVolleyball.com).
Should everyone just concede the season, or is there still a reason to play against Stanford?
Or, put another way, tell us what kind of impact this class will have on Stanford this year, and which of the "Farm Five" will, in your opinion, make the biggest splash?
BobbK:  There is definitely opportunity for two Frosh to start, but opportunity must be there for playing time.  The best bet is Inky.  I've been to three practices and she looks great.  Plus we return only two MBers and Walker has been injured alot in her career.  However, Walker is a 5th year senior, so McGehee may have to wait a year to move ahead of Wopat, Walker and Inky.
Burgess comes in as the #3 player in the nation and there is an opening, I feel, at the second OHer with Williams.  Most think Burgess starts and I believe that also.  Howard will fight it out with Bai behind Williams and Burgess.  Bugg comes in behind a Sr Setter in Cook so hard for much meaningful Playing Time.  But Bugg will be an excellent player for Stanford, she is so smooth and active and in control.
Wild-Eyed Speculation?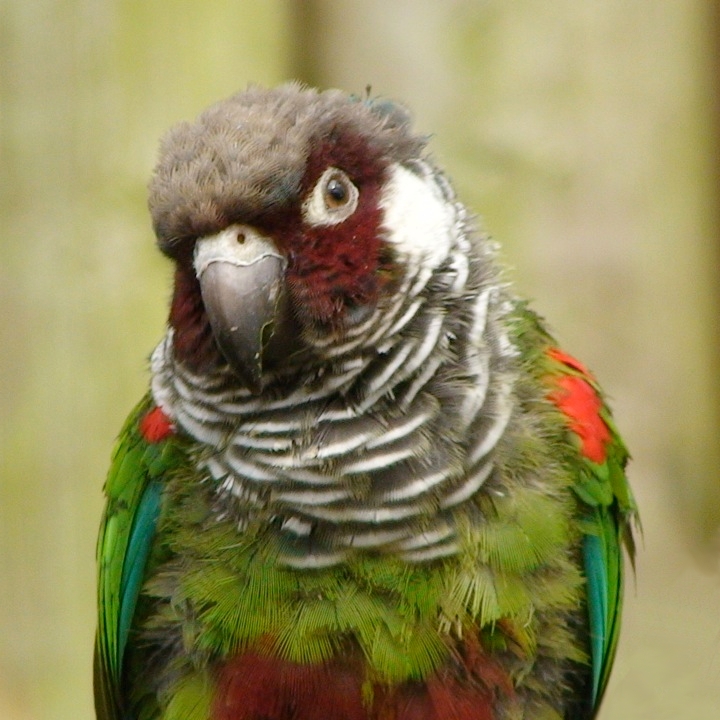 DigNittany:  It's common to hear that "You can't predict the future."  We're of the opinion that the future is the only thing you can predict (if you're predicting the past, you're an historian, and if you're predicting the present, you're annoying, at best).
We do acknowledge that it's difficult to predict the future with confidence.  Nonetheless, we'd like you to throw caution to the wind, and tell us who you think will win the Nike Big Four matches?
BobbK:  Well, last year Stanford won and if you look at how all four teams ended their seasons, those were huge upsets.  This being on the road and with a time change, plus we are adding five new players, I have to say STANFORD.  LOL LOL . You Nittany Lion fans ain't seen nothing yet.
And thanks for inviting me to participate in this Fanalysis.
DigNittany: Thankyou.  We appreciate it.