Penn State vs. Howard
Date (Time)
Opponent
Site
Media
12-4-15
7:30 p.m.
(ET)
Rec Hall
Univ. Park,
PA

No TV



Click Link -
College Sports
Live Stream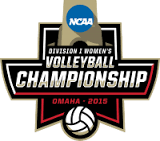 Coach Rose Talks About the Tournament.
(Courtesy of GoPSUsports.com)
On Penn State's Prospects
It's always exciting, this time of year, and there is always that unknown about how your team is going to play and how the other team is going to play, but that's why you play the game.  There were a number of years we were the top seed, so there's different pressures and expectations. Our last ten matches certainly removed that expectation, but there's some players on the team that have had great experience in the NCAA tournament, and the hope is that they all play well and they enhance the play around them.  [This year's senior class has] always cared and had to work hard.  You can't have the success we've had in the past without the seniors.

What you've done doesn't really impact what you're going to do.  You need to be ready to play because there's another team on the other side with uniforms, hope and dreams that are going to play, and do the things they do well, and that's always the excitement of the championship.
On the Big Ten's Prospects
I think the Big Ten will do well. Early in the year when we played Minnesota, I thought Minnesota was the best team we had played. Even though we had lost the next week to Nebraska, I thought Minnesota was the best team we've played.  Right now, I would say that Minnesota is still the best team that we've played, but from watching Wisconsin, I think Wisconsin is playing the best of all the teams in the conference right now, so I look forward to a lot of teams playing well. Purdue is playing especially well, so the conference should do well. We want to do the best we can, but we also want the other teams to have success.
Here's a video (courtesy of GoPSUsports.com) with the complete interview with Coach Rose, plus comments from Penn State seniors Megan Courtney and Kendall Pierce:
About Penn State

Penn State (26-5) has won seven NCAA women's volleyball national championships.  That, and six consecutive victories in this year's tournament, will get the Nittany Lions championship #8.  As Sr. OH Megan Courtney noted in the video above:
We have the most national championship experience on our staff, on our team and in our gym. That, especially with a young team full of sophomores and freshmen playing big roles, is comforting.  But it doesn't necessarily guarantee anything.  Our biggest motivation is that we don't want to feel emotion of losing again. Winning the National Championship is great, but it's the losing that really stings.

It's always nice [to host the first and second rounds].  [Playing in Rec Hall is] considered an advantage, but I think any team can beat any team on any given floor. Rec Hall is a great place to play, but that doesn't mean just because we're playing at Rec [Hall] were guaranteed a win.  It's about how we play, instead of who we play or where we play. It's about how our team is playing at that given moment.


Senior libero Kendall Pierce offered similar thoughts:
I can't look at it as a countdown anymore. We did for a time. We said, 'We have 30 more days of volleyball left,' but the countdown is surreal and it's not something we want to focus on. [It's] one game at a time and what you can do be the best you can in that game.

I hope we can treat every game as equal and we don't get too hyped about something, but also aren't afraid to go after and see what we can do.  If we can really focus in and get our freshmen, sophomores, juniors and our senior class just feeling good and as one team going into this tournament, I think we'll be all set.
About Howard
Howard (18-13), which will be making its first appearance in the NCAA Tournament, is on a 13-match winning streak (which, Coach Rose noted, is something Penn State can't say about itself).  Penn State will have a decided height advantage over the Bison — none of whom, as shown in the roster below, are taller than 6 feet.  That fact hasn't tempted Coach Rose to take Howard lightly:
They're an enthusiastic team, very athletic, and there's a lot of ways to play. There's a lot of different combinations that can give teams opportunities, whether it's a team that's seeded or a team that's making the tournament for the first time. We'll have to play well. That's how it is.
In a pre-match interview, Howard's head coach, Shaun Kupferberg, was complimentary of the Nittany Lion:
Penn State is a very good team and it will be great to go play a program with so much history. It's similar to a basketball team playing UCLA back when John Wooden was coaching there. We're walking into a big-time environment against a strong team and one of the best coaches in the sport [Penn State's Head Coach Russ Rose] but it is all part of the stepping stone process for our program. We're looking forward to playing hard, having fun, giving it our best shot and learning from the entire experience.
Howard's 2015 Women's Volleyball Roster

| Image | # | Full Name | Cl. | Pos. | Ht. | Hometown/Previous School |
| --- | --- | --- | --- | --- | --- | --- |
| | 2 | Janaya Hampton | Jr. | MB | 5-8 | Harvey, LA / Dominican High School |
| | 3 | Dominique Cleggett | Jr. | OH | 6-0 | New Orleans, LA / Cabrini High School |
| | 4 | Tamia Dockery | Fr. | S | 5-8 | Richmond, TX / Foster HS |
| | 6 | Whitney Fields | Jr. | MB | 5-10 | Bloomfield Hills, MI / Harrison High School |
| | 7 | Katherine Broussard | Jr. | OH | 5-7 | Harvey, LA / Metairie Country Day |
| | 8 | Carlise Cardoza | So. | LB | 5-6 | Silver Spring, MD / Academy of the Holy Cross |
| | 9 | Briana Jackson | Jr. | S | 5-7 | Dorado Beach, Puerto Rico / Ave Maria University |
| | 10 | Khaila Donaldson | So. | OH | 5-11 | Vernon Hills, IL / Adlai E. Stevenson High School |
| | 18 | Joi Walls | Fr. | OH | 5-9 | Houston, TX / St. Agnes Academy |
| | 20 | Olubunmi Okunade | Fr. | MB | 5-10 | Houston, TX / Fort Bend Bush HS |
| | 21 | Morgan Marlbrough | Jr. | LB | 5-4 | Mandeville, LA / Fontainebleau High School |
| | 22 | Courtney Dalton | Fr. | OH | 5-11 | Piscataway, NJ / Piscataway HS |
| | 23 | Jaleeza Stoudermire | Sr. | OH | 5-8 | Bellevue, NE / Bellevue East High School |
Penn State Final Regular Season Stats
Below are selected final 2015 regular season statistics for Penn State.  For complete statistics, Click Here.
Attack Leaders: 2015 (Regular Season)
Serving Leaders: 2015 Regular Season
Blocking Leaders - 2015 Regular Season