Photo by DAVID I LIFF License: CC-BY-SA 3.0
Q&A with Olympian Christa Harmotto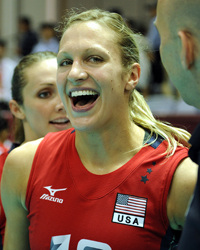 Photo courtesy of GoPSUsports.com
Tony Mancuso of GoPSUsports.com has posted an interview with 2012 Olympian, and former Penn State great, Christa Harmotto, that took place prior to her departure for London.  It's provides some interesting insight into what it's like to train for the Olympics, and some of the things that factor into success.  Christa and Megan Hodge, the other former Penn Stater on the 2012 Olympic Squad, and their teammates take on Korea tomorrowHere are two of our favorites: 
 
Q: How did coach Rose specifically help to put you in this position?
Harmotto: "I think at this level, it's so much about the mental game, as well. You spend your life learning these skills and coach is trying to strip us of some of our bad habits here. You just stay in the trenches and grind and grind and grind. That's something that Coach Rose definitely taught us and he expects the best out of us. A lot of times, it's figuring out what you're doing wrong and how to fix it. Coach Rose helped us to figure out a lot of things on our own by presenting these different challenges, whether it was in practice or things along the way. I think he prepared us the best mentally for this and you grow up in the Penn State program and know you have to work hard in order to succeed and it's the same thing at this level."
Q: What was that moment like when you were notified that you were on the 12-player roster going to London?
Harmotto: "They organized individual meetings in 10-minute intervals on July 3rd in rank by seniority. Mine was at 11:30 and I walked in, the first thing that we've spoken with all four coaches and we've nominated you for London, and I think they said some other things afterward. After you hear those words, I was trying to process everything because it all happened so fast. I can't believe it's already here. It was very special and it's something that I'll definitely remember and have that in me for the rest of my life. There's a whole lot of preparation for the Olympics, but there's a whole lot more that goes along with it."
For the complete interview from gopsusports.com, Click Here.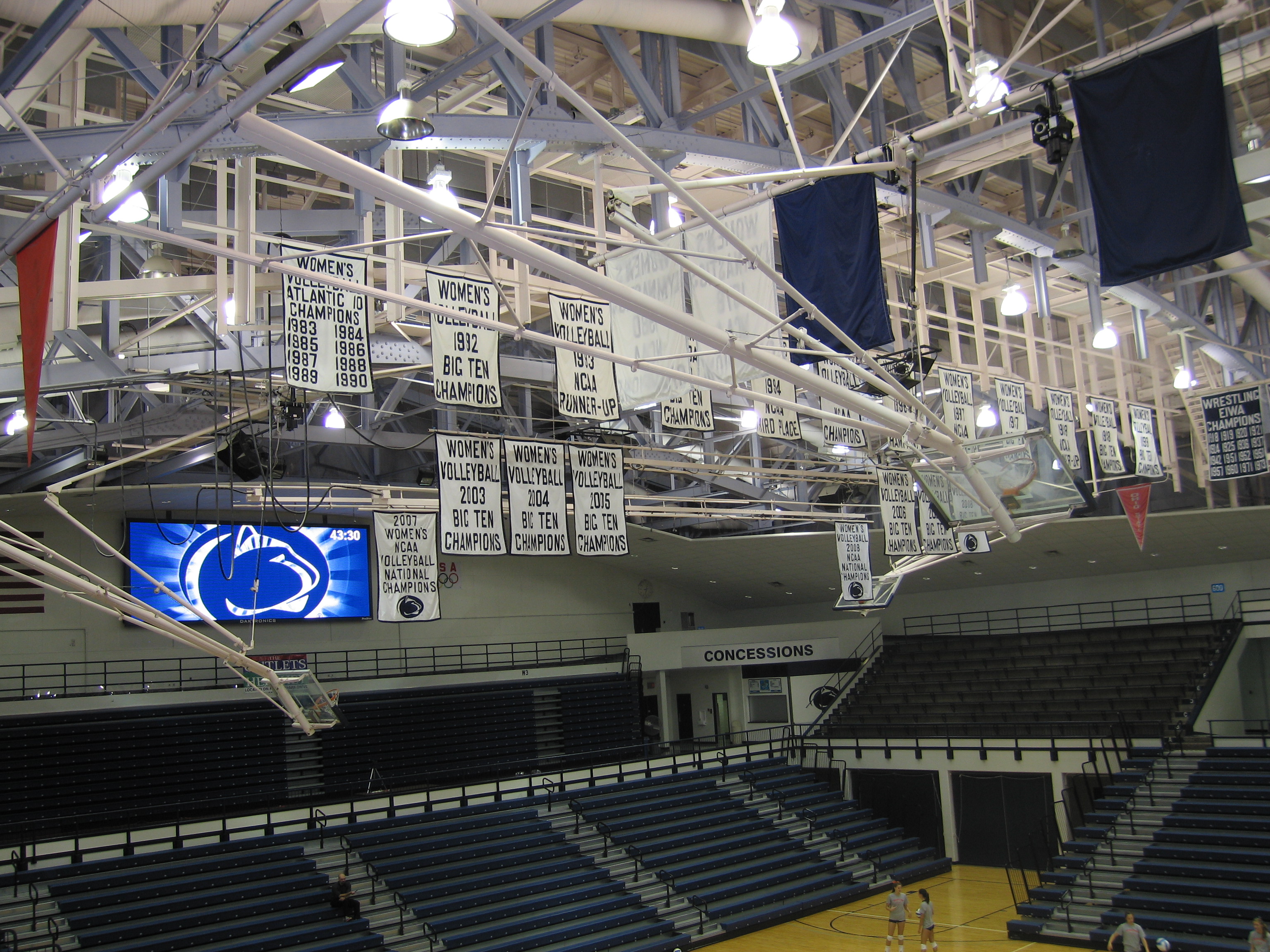 Kendall Pierce Blog – July 22, 2012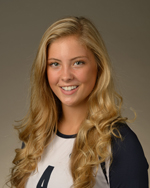 Photo courtesy of GoPSUsports.com
Kendall Pierce, 5-6 Fr. DS from Eden, New York, has posted a blog on GoPSUsports.com.  We think it's really well done — thoughtful and understated — and a great example of how members of the Penn State Women's Volleyball team contribute so much to the community.  Here's a sample:
Since I was young, I've always been a huge fan of Penn State Volleyball. My parents would always take my sister, brother and I up for both Men's and Women's games. As I started getting older however, I was spoiled with being able to see inside the Women's locker room, meeting room and even sit in some of the best seats in the house right next to the blue and white band. One thing I always was amazed by though was the tremendous support this team had. At the start of each game if you just took a quick peak to your right you would be able to pick out some of the teams biggest fans. Decorated in Penn State apparel from head to toe and sticking their hands out for the girls to high five as they ran by for warm up.
For the complete blog, Click Here.