Q&A With Club Coach
Season-to-Date: Good Start or Blue and White Glasses?
DigNittany: Penn State is three matches into its season, and to the casual fan, the team as a whole, including the freshmen who played (Haleigh Washington being sidelined with an undisclosed injury) have done very well: five players hitting .400 or better; team hitting % of .436; Megan Courtney looking good at Opp/RS (full disclosure — we didn't see any of the matches, so this is hear say); freshmen Ali Frantti, Simone Lee and Heidi Thelen playing with composure (from what we heard), and Lainy Pierce getting an ace. So, are we seeing things through Blue and White glasses, or is this a nice start? And a related question, were you impressed by how the freshmen played so far?
Club Coach: While the opponents weren't Big Ten or Stanford caliber, it's always positive when you execute at a high level early, especially when you have young players. There's a lot of pressure on freshman playing their first matches, at home, with so much expected of them based on the hype. To perform at a high level vs anyone says a lot about them. While I don't know how excited PSU fans should be right now, there is plenty to be excited about this season. This is a team that is going to get better.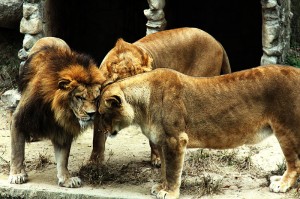 Right Side Blocking
DigNittany: Some observers have commented that Penn State doesn't have the blocking they had last year. Obviously, Katie Slay was an extraordinary blocker, so it's probably unrealistic to expect either Washington or Thelen to match her impact. But what about Courtney on the right side? Megan was extremely effective blocking as an OH. How do you think she compares to A. Scott as a blocker playing Opposite (or is it too early to tell)?
Club Coach: Blocking is one if the toughest skills for HS players to adjust too, and as you said, if you graduated Katie Slay, you just became a weaker blocking team. Moving from left to right is an adjustment for blockers, attackers moving at different angles, more varied tempos of sets, because you're blocking in system and out of system sets. Courtney is a great blocker, she'll figure it out.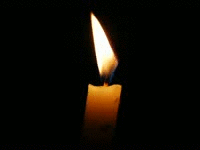 Big Match Experience
DigNittany: You've commented that people sometimes underestimate the impact from losing big-match experience. Have you seen any indications that this year's seniors and juniors will be able to rise to the occasion and provide this year's team with the leadership it will need to succeed?
Club Coach: Well I think we have a pretty good idea about what to expect from Micha! Courtney, Dom, Lacey and Nia have some big matches under their belts, too, so I don't think how they play will be as big a question mark as how the rookies will.
Two Great Teams
DigNittany: Penn State faces #2 (or #1, if you're Russ Rose, or many other observers) on Friday. That's the Stanford team that polished off #12 Nebraska at Nebraska on Sunday. The prevailing wisdom appears to be that Stanford takes this one. Your thoughts, and what would it take for the Nittany Lions to come out on Top?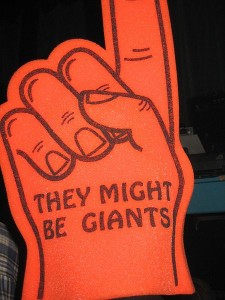 Club Coach: Stanford is such a great match on a lot of levels. Two best programs, epic match in last year's regional, it's great theater. For the teams, they will learn real quick where they are, and what needs to happen over the next few months to win a title. Stanford looked really polished for so early in the season as they return talent and experience. Their volleyball is better than Penn State's right now. But the Nittany Lions' size and talent will put way more stress on them than what they saw from Nebraska. I think it will be a great match. I may give a small edge to Stanford, but this is a match Penn State can win. Their freshmen will have to show poise in that environment, and I think Hancock's serve has to get under the Cardinals' skin for them to win.
Thoughts on Nebraska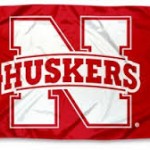 DigNittany: Somewhat of an aside, but any thoughts about Nebraska this season? There was considerable optimism in the Spring and Summer, tempered to some degree by the awareness that now-graduated Kelsey Robinson was a big loss.
Club Coach: Initially Nebraska losing two matches seems shocking, but FSU is a better team than I think people thought, and Stanford is going to make plenty of good teams look Pedestrian. A couple of top players really struggled, and you're gonna see a big drop off from teams when that occurs. I think you'll see a better Nebraska team in a few weeks.
Thoughts on UCLA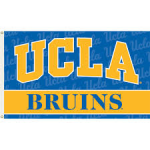 DigNittany: UCLA had a very disappointing season last year. What are your thoughts on this year's Bruins team, and how does Penn State match up?
Club Coach: I expect UCLA to be better this season, but I don't see them matching up with Penn State.  The challenge for PSU is responding physically and emotionally from whatever outcome vs Stanford. UCLA has the talent to beat an unfocused Nittany Lion team. They are better than the Oregon State team that did that very thing versus a less than experienced PSU squad.
DigNittany: Thanks so much for your time. We appreciate it.