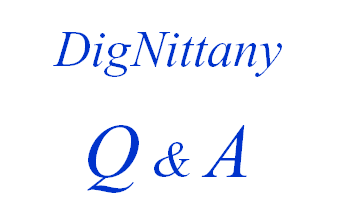 The Match: Illinois (20-4, 12-2 Big Ten) vs. Penn State (21-4, 11-3 Big Ten)
When & Where: November 13, 2010, 6:00 p.m. ET.; Rec Hall
Media Coverage: GameTracker; TV: Big Ten Network
Both Penn State and Illinois polished off their opponents last night, with the Nittany Lions sweeping Wisconsin (25-19, 25-16, 25-12) and the Illini downing Ohio State 3-1 (25-20, 25-17, 17-25, 27-25).  For what it's worth, the Badgers were coming off an upset of #24-ranked Northwestern (16-25, 25-22, 25-17, 21-25, 21-19), on Saturday, November 6th (and Northwestern had upset Illinois).  We've asked our resident analyst, MaskedFan to talk about tonight's match between the Nittany Lions and the Fighting Illini.
DigNittany: Do you think Illinois' loss to Northwestern revealed anything that Penn State can exploit, or do you think it was just a case of an off night on the road for the Illini? 
MaskedFan: MaskedFan: It definitely wasn't an off-night. Northwestern played an amazing game.  You have to give them credit.  They passed extremely well and served well enough to get the Illini out-of-system.  The parity here with the wins/losses just shows how strong the conference actually is.  Anyone, on any given night, is vulnerable and there is no place for complacency.  Wisconsin has figured out their lineup (well, it seemed as if they did before they played PSU) and they're a very good team, despite their conference record.  The Big Ten is very strong – lots of good teams playing good volleyball each night.  The Illini didn't play very well against NU and the Badgers did. 
DigNittany: Three Illinois players have been named Big Ten Player of the Week — 6-3 Jr. OH Michelle Bartsch on Sept. 6th, 6-2 Jr. OH Colleen Ward on Sept. 27th, and Laura DeBruler (now out for the season) on Oct. 4th.  When you add in  5-10 Sr. S Hillary Haen, 6-3 So. MB Erin Johnson, and 6-1 Fr. OH Jazmine Orozco, that's alot of offensive fire power.  What are your thoughts on these players, and how do you think they match up on offense against Penn State? 
MaskedFan: I actually disagree about Illinois' firepower.  As a team, they're only hitting .243.  Their middles aren't getting set enough to warrant too much defensive attention (Bangert leads the middle attack with only 1.74 kps on .354 hitting), DeBruler is out, Bartsch is barely hitting over .200 on the right, and Orozco could definitely be described as "error-prone."  Colleen Ward is definitely a beast, averaging almost 4.00 kps on .261 hitting, but to beat PSU at home, you're going to need strong offensive performances from most, if not all, of your  players and I don't think the Illini can string that together.  When they last played, DeBruler was in the lineup.  Things are extremely different when you are forced to replace a Big Ten Player of the Year candidate (she was almost a virtual lock) with an inexperienced freshman. More passing responsibilities are now forced on Barstch and the Illini really need to be running on all cylinders to match the offensive power of Penn State. 
DigNittany: Fair enough.  But Illinois also has had two players named as Big Ten Defensive Player of the Week — 5-10 Sr. S Hillary Haen on Aug. 30 and  6-1Sr. MB Johannah Bangert on Nov. 1st, and 5-9 L/DS Jennifer Bonilla has been named Big Ten Freshman of the Week four times — Sept. 6th, Oct. 4th, Oct. 18th and Oct. 25th.  What are your thoughts on Illinois' defense, and Given Coach Hambly's comment about losing the serve/pass battle against Northwestern, do you think there is extra pressure on  Haen, Bonilla , 5-9 So. S/DS Jackie Wolfe and 5-4 Jr. DS Rachel Feldman?    
MaskedFan: Serving and passing are always the most important part of any game.  I think that they have to pass and serve well against PSU in order to pull this upset off.  Carpenter runs a very nice offense for PSU and they lead the conference in hitting percentage.  The only way to put a dent in that is to serve aggressively and pass well, giving Haen options.  If she has to pump the ball out to Ward all night from all over the court, things aren't going to look good for the Illini.   
Illinois' floor defense happens to be their strength, in my opinion.  It was even better when DeBruler was in the game, but they're still very good.  They aren't as good of a blocking team as in the past (especially the two-time national leader in blocks, Johannah Bangert), but freshman libero, Jennifer Bonilla, has made amazing contributions from the back row.  Her poise and effortless play is so much fun to watch.  She's been great all season and she needs to come up big for Illinois tonight. 
DigNittany: Turning to Penn State, 6-5 Sr. Opp. Blair Brown has really stepped up her game the last few matches, but it's really been a team effort, with lots of players — including three freshmen — contributing to the Nittany Lion's success.  In the sweep  (25-17, 25-22, 25-21) against then-# 15 Michigan in a packed Cliff Keen Arena, Brown led the way with 10 kills, but 6-5 Fr. OH Ariel Scott and 6-3 Sr. MH Arielle Wilson added eight kills each (Wilson's kills put her at 1,001 kills for her career) and 6-6 Fr. MH Katie Slay had a career night (OK, it's been a short career so far) with a season/career high 7 kills and a  season/career high 9 total blocks.  5-6 So. S Kristin Carpenter had 26 assists and 1 digs, and 5-9 Sr. L Alyssa D'Errico added 10 digs.  Brown finished the night second on the team with a season-high six blocks.  Against Michigan State, whom the Nittany Lions defeated 3-1 (25-20, 22-25, 25-16, 25-19), Brown once again led the team with a match-high 18 kills, but  Scott also had another really solid match, with a season/career high 14 kills, and standout 6-1 Fr. OH Deja McClendon chipped in with 12.  Katie Slay had another terrific match, with a season/career high 10 kills and a team-leading 6 blocks, which, coupled with her performance against Michigan the night before, earned her Big Ten Freshman of the Week and Big Ten Defensive Player of the Week honors.  Carpenter totaled 48 assists, as she set the team to a .331 attack percentage, and D'Errico led the team with 12 digs.
Two questions: 1) What are your thoughts on the Penn State team at this point in the season and how they match up against Illinois, and 2) how about those freshman?
MaskedFan: Penn State is playing the best of any team in the league right now. They're just starting to hit their stride and I think they're going to peak at just the right time.  The lineup has been finalized and it's working very well.  Carpenter is improving every day and, most importantly, Blair Brown  is becoming more and more comfortable with her new role on the team as a go-to player who needs to take those huge swings at critical moments.  This PSU team is like night and day when compared to the PSU team at the beginning of the conference season.
Against Illinois, I think PSU stacks up very well.  The Illini have lost their best player and have had to replace her with a freshman, and they're coming off that loss to Northwestern (though they did win against Ohio State last night, 3-1).  Penn State, meanwhile, is on an 8-match winning streak, Katie Slay just had her best weekend of her young career, and they're going to be playing at home. Penn State has the more potent offense, the better blocking, the better passing (recently), and the better serving. Their floor defense is also just as good as the Illini's, in my opinion, but the stats are skewed against them because of how good the PSU block is.  I think PSU should feel very good about this match.
The freshman are doing fantastic – so much better than anyone could have forseen. Deja McClendon has played this entire season at an extremely high level and is finishing up her great debut as a legitimate candidate Big Ten and National Freshman of the Year.  Katie Slay is an absolute wall at the net.  Her offensive play is still lacking, but as long as she's patrolling the net like she has been, she's doing damn well in my book.   Ariel Scott is learning in a way that I don't think the coaches originally had planned for her, but she's doing an admirable job as well.  Her job was to go in and strengthen the left-side offense and she's definitely done that.  She does need to work on her backrow skills, passing, and blocking mechanics, but she's been a very impressive freshman as well for PSU.
DigNittany: So, what's your prediction?
MaskedFan:   Penn State might take it in 3, but I think it will more likely be in 4.  I think that Illinois is going to be feeling the loss of DeBruler, and their loss at NU will be in the back of their minds.  PSU is defending a record home winning streak and is playing the best volleyball of any team in conference.  Penn State just needs to execute their game plan, minimize errors, and make good decisions.  It will be a great game!
DigNittany: Thanks so much for your taking the time to give us your thoughts.  We're looking forward to a really exciting match that will be great for the fans.  Go Nittany Lions!