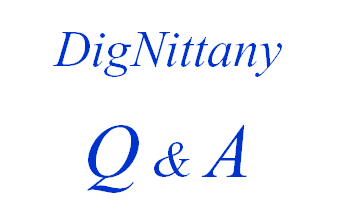 Before the 2010 season started, Russ Rose had a cautionary tale for Penn State fans:
The last two or three years, I thought on paper that we had a team that could legitimately compete for a national championship. I wouldn't say that about this team because it's unfair. What this team can do is improve throughout the season. I expect us to hit a lot of bumpy roads along the way. The conference is tough and our schedule presents us with some great challenges. Our goal in the end will be to be the best team we can be, to get better through the season, to play hard and play together. We'll see where we end up.
With Penn State already having dropped four matches this season, most recently on Friday night with a 3-2 loss at Purdue, followed on Saturday night by a 3-1 loss to Indiana (25-20, 27-25, 18-25, 26-24), it's looking more and more as if Coach Rose wasn't just blowing smoke. Penn State, meet bumps in road. Bumps in road, meet Penn State.
Though Coach Rose knew that bumps like this were a possibility, he isn't taking it all in stride. In an interview with Jake Kaplan of the Daily Collegian, "Volleyball Team Drops Back-to-Back Matches," Coach Rose had some pointed comments.
The players are disappointed in how they played. They recognize that in all three of the [Big Ten] losses, they had multiple opportunities to seize the game and win the match, but they didn't. And there lies the question. Is it the system that we've got the wrong players playing? Is it how they handle competition? But one thing is for sure — I've seen four teams celebrate like they've won the national championship.
We won't have to wait long to find out the answers (at least short-term) to Coach Rose's questions: Minnesota (14-4, 4-2 Big Ten) comes to Rec Hall Friday night to see if it can extend Penn State's losing streak.  So we've asked (R)uffda!, a Minnesota fan, to share his thoughts on Penn State's upcoming match with Minnesota. Tomorrow we'll do the same with our resident analyst, Masked Fan.
DigNittany: First off, welcome to you (R)uffda!. Thanks for your time. Both Penn State and Minnesota had tough road losses last weekend, with the Gophers dropping their match at Northwestern. Any thoughts on that match, and how it might affect their play against Penn State this Friday?
(R)uffda!: Well, I haven't seen the match yet, I just followed it on GameTracker and checked out the boxscore and some of the quotes later, so I'll start with that disclaimer.  The big surprise was that the team ran a 6-2 for the first time this year. The best explanation for that would be that Lauren Gibbemeyer is about to return and they want to find playing time for both Katherine Harms and Tori Dixon when she does, something a 6-2 would accomplish — but I don't know what Lauren's status is and I have no inside information from the staff as to their intentions.  Right about now, you're probably asking yourself: Why the heck am I bothering with this (R)uffda! clown? Well, I can't answer that either.  How will it affect the PSU match? I can't imagine that it will benefit the Gophers in any way, except the experience they gained, assuming they even stick with the 6-2. So we have two teams coming into this match without any real momentum, possibly doubting themselves. We could be in for the worst match ever!
But I doubt it.
DigNittany: From what you've seen this season, what is your overall impression of this year's Penn State team?
(R)uffda!: Will it surprise you to hear I have not seen the Lions play this year? Here's what I thought going into the year: If the rest of the Big Ten could not find a way to defeat PSU and take the title in 2010, then the league might have to start adding some new teams to break up the Happy Valley Dynasty. We know that'll never happen, right?
But I am also not one to ever underestimate the PSU program. In my opinion, the Gophers had the stronger team from 2002 through 2004. What happened? The Gophers won one title and the Lions won two – with both of those titles coming in years the Gophers went on to the Final Four. Seems like PSU always finds a way.
So I have to admit I was a little depressed to see the Lions beat Florida, a very strong team in my opinion. The Illinois loss, however, was encouraging — from the rest of the Big Ten's point-of-view. The losses last weekend were even more so.
Unfortunately, my favorite team has its own fair share of problems.
DigNittany: In his interview with Jake Kaplan, Coach Rose noted that Penn State has played several young players (freshmen Deja McClendon, Katie Slay, Ali Longo and Maddie Martin have all seen time throughout the season, with So. Kristin Carpenter starting at setter in all but the first match), and that these players appear to be "unsure of themselves and they're making some mistakes."
Given that McClendon has been named Big Ten Freshman of the week two times, it's clear Coach Rose isn't handing out a blanket indictment of the play of his new players.
But it's hard to overlook the play of Minnesota's two super freshmen, Ashley Wittman (who has picked up three Big Ten Freshman of the Week honors) and Tori Dixon (who has had to take on a bigger role sooner than expected due to the injury to Lauren Gibbemeyer). What's your take on coach Rose's comment, and what are some of the reasons Wittman  and Dixon  have been able to perform at such a high level?
(R)uffda!: My take on Russ's comment is that this is how new players are supposed to perform. They aren't supposed to come in and play the way Fawcett and Harmotto, Glass and Hodge, and Wilson and Brown did. It's about time he started to recruit mortals.
As for Wittman  and Dixon , they are special players, as were Dieter,  Gibbemeyer and Cowles. Every once in a while, Minnesota lands a few of their own. Wittman has not been a surprise to me. I saw the way she played as a 10th grader on a State Championship team and knew about her talent. I thought Dixon was going to take a little longer, but she started off the season by seizing the starting position at Opposite and has played very well in the middle since Gibbemeyer's injury. She was obviously DI-ready.
DigNittany: Tabi Love appears to be having a great season so far (5th in the Big Ten with 3.83 kills/set and 4th in points with 4.23/set. What are some of the keys to her play this season, and what part of her game do you think has improved the most?
(R)uffda!: Love was very raw last year. Unlike the 5 players mentioned above, she did not come from a strong JO program, nor did she have much experience playing against top-notch competition, in spite of her participation with the Canadian national program. There was a pretty steep learning curve for her. What's impressed me most about her play this year has been how much more comfortable she looks in out-of-system rallies. It was the weird stuff that caused her the most difficulty in 2009. She is also playing all the way around this year and has been better than I expected on defense, as well as giving the Gophers an effective offensive option from the backrow. She's still a little inconsistent, and still not a polished player, but I like the improvement and her potential is still extremely high.
DigNittany: Let's focus on defense for a minute. In five of the past eight years, a Minnesota player has been voted Big Ten Defensive Player of the year (2002 to 2004 – Paula Gentil; 2006 – Malama Peniata; and 2008 – Christine Tan. Pride compels us to add that current Penn State assistant coach Kaleena Davidson won in 2005). And current Minnesota DS/L, 5-8 Jr. Jessica Granquist has been named Big Ten Defensive Player of the Week. Is it something in the Land of Sky Blue Waters, or what? And do they still sell Hamm's Beer in Minnesota?
(R)uffda!: It was defense that took this program to the next level – that is, to a Big Ten title and to Final Fours. 2001 was a very disappointing season for the Gophers. They had a terrific offense, led by Lindsey Berg and Steph Hagen, but they were constantly being upset by teams that hung in there defensively with them. Those teams would withstand the first offensive onslaught and then work their way back into the match and find a way to win, often in 5 games. The last match of that season was exactly that kind of a match. Up 2-0 at Northern Iowa, the Gophers were eventually beaten by a scrambling Panther team.
Gentil led the defensive transformation, but Lisa Rinehart and Lindsey Taatjes were a big part of it too, as were Peniata and Kelly Bowman in 2003. The whole identity of the program changed and I think that appealed to players like Tan, Cowles and Granquist.
Granquist is fun to watch. She has a little of Gentil's tendency to free-lance in her. To be perfectly honest, defense is the 2010 team's weakness (there are some disturbing parallels to the 2001 team), so this is a quality the staff doesn't seem eager to rein in.
I don't know about Hamm's. Seems to me it's had a couple of comebacks, but finally went belly-up. Some scandal involving the bear, maybe?
DigNittany: Back to the upcoming match. What do you see as the keys for Minnesota to win this Friday?
(R)uffda!: First and foremost, they have to believe they can win. The Lion losses to Purdue and Indiana should help there. Second, Penn State needs to believe they can lose. Their losses to Purdue and Indiana should help there, too.
That said, PSU is playing at home. I've had the pleasure of watching two Gopher victories at Rec Hall, something only Mike Hebert can also claim, I think. (Russ and PSU fans wouldn't call it a pleasure, so I'll leave him and them out of it.) Nevertheless, I know how rare and difficult it is to win there.
Keys? Besides the shifting levels of confidence, the Gophers will need to play better defense than they have been playing. I'd say if you see the Gophers winning their share of the long rallies – not all of them, just their share – then they have a shot. They also may need to win in 3, no small feat. This year's track record has been the longer the match, the poorer the results.
Realistically, however, the chances of PSU losing 3 straight matches are pretty darned slim. And it's not as if the Gophers played well at Northwestern. I will be happy if they win in Columbus and are competitive against the Lions. But you aren't talking to Mr. Optimistic here. I'm the "Not only is my glass half empty, there's crud floating in it" guy.
I'm interested to see how Wittman responds to her Northwestern match. They are the first team this year that has essentially shut her down offensively.
I will warn you, however: When they are good, they are very, very good.
DigNittany: The "money quote" for Coach Rose in the Daily Collegian interview may have been this one:
[T]he kids need to decide if they're going to get after it or they're going to reminisce about how great it was when Megan [Hodge] and Alisha [Glass] and the others were driving the car.
Two questions – what's your prediction for the match, and do you think the Nittany Lions will answer Coach Rose's challenge?
(R)uffda!: First of all, Russ is a hell of a funny guy. I've had the pleasure of listening to him at a couple of clinics, at AVCA sessions, and even once over the phone. I can practically hear him speaking those words. Will his players respond? They always do, don't they?
DigNittany: Thanks again for your time.