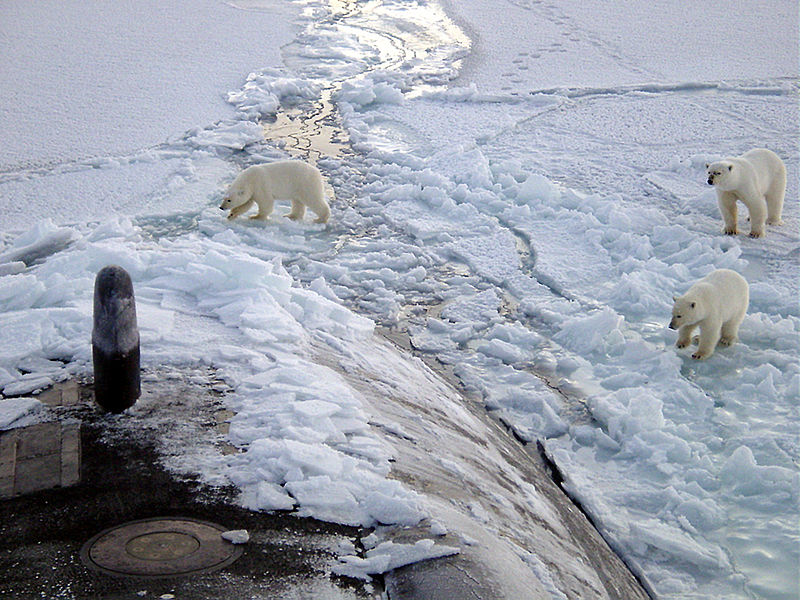 A note to all: this is a somewhat sparse version of DigNittany.  Our entire staff, and Lionsfan, were knocked off the grid by Sandy, so we've had no access to the Internet until today, and it will be a short window for us to post.  We hope all are well, and continue to be safe.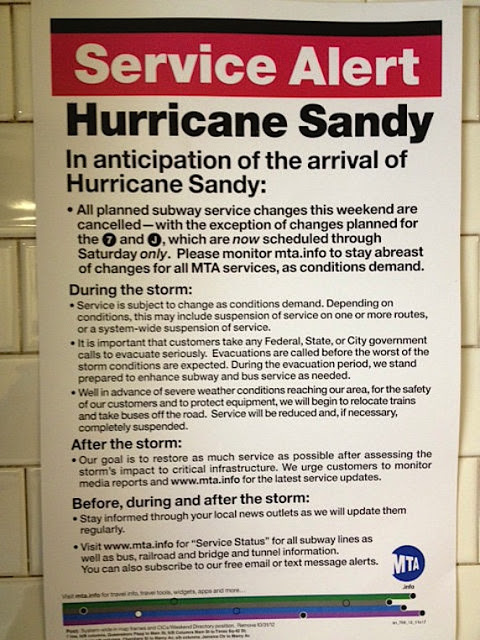 Exploring the Polls
By Lionsfan
Buckeye Blast
Does Penn State have Ohio State to blame for stealing their thunder? No way Nebraska loses two in a row at home (has that ever happened?!), which didn't bode well for the Lions after the Buckeyes did what few programs have ever done: Beat the Huskers in the Coliseum (and in 4 sets!) last Friday night.
The win was the program's first over the Huskers since 1991 and its first victory against a Top 5 team since defeating No. 3 Penn State in 2006. According to the Husker SID: Nebraska was riding a 39-match regular-season home winning streak at the NU Coliseum (the last time Nebraska lost a regular-season match at home was on Oct. 21, 2009, when Iowa State won 3-2), and had posted 19 undefeated seasons and compiled an all-time 509-33 (.939) record in the Coliseum. The Huskers are 238-16 (.937) since 1990 in the building, including 12 undefeated seasons in that span.
Well, that was before this weekend—when Ohio State out-hit and out-hustled the Huskers (and almost doubled them in blocks), all in front of nearly 4,200 Nebraska fans (including more than 60 former Husker players in attendance for a celebration of the program and the Coliseum). So while some Penn State fans might blame the Bucks for stealing a win before the Lions had a chance (yeah, we know…it makes no sense), those same fans could very well be thanking Ohio State later—that Husker loss kept Penn State in sole possession of first place in the B1G.
Seminole Chop
With an emotional sweep, Florida State nudged ahead of rival Florida in the rankings and RPI, snapping a 21-match losing streak in the process (dating back to Halloween of 1994). From the FSU athletic department: "Florida State extended its school-record win streak at Tully Gym to 21 matches.
The Seminoles recorded their 13th consecutive victory on Wednesday and snapped Florida's stretch of 14 consecutive matches won. 'It means so much to this program,' head coach Chris Poole said. 'It's been the one thing we haven't been able to accomplish yet and we played them so well over the last few years. I knew it was getting closer. They're a great program, a great coaching staff, they've got tradition. But we're building tradition and we're trying to build the right program and I feel like the girls worked really hard tonight.'"
Takin' Care of Business
While top-ranked Stanford and feel-good story Oregon have been topping the headlines, conference cohorts UCLA and USC have quietly been getting it done—both teams are riding five-game win streaks since losing at Maples, including weekend wins over Top 10 mainstay Washington. Odds are that the teams will be riding 10- and 9-game win streaks by the time they host the Cardinal in mid-November. Just business as usual in the Pac.
As the WCC Turns
Another week, another shakeup in the standings. Saint Mary's sweeps Santa Clara, who then beats San Diego, who has now lost two in a row…with BYU looming on Halloween (scary!). Pepperdine also has to play the Gaels and the Toreros this week, as the top five look like this:
#17 BYU (9-2, 21-2, RPI: 17)
#18 San Diego (9-2, 17-4, RPI: 22)
#25 Saint Mary's (8-3, 13-9. RPI: 27)
#24 Pepperdine (6-4, 17-7, RPI: 29)
NR Santa Clara  (6-4, 17-8, RPI: 37)
We really hope all five of these teams make the tourney (Santa Clara might be the only one at risk), and we really think its champion (if not more) deserves an NCAA tournament seed.
DigNittany's North Pole Poll
DigNittanyVolleyball's North Pole Poll (It's Cold at the Top) 10-30-12
Rank
DigNittany's
North Pole
Poll

Wins
Losses
North Pole
Poll Points
NCAA RPI
10-21-12
Russ Rose's
Top 10
(as voted
in the
AVCA Poll)
Lionsfans'
Top 10

DigNittany's
Top 10
(as voted
by our
slacker staff)
1
(10 Pts)
Stanford
20
2
30
1
Stanford
Stanford
Stanford
2
(9 Pts)
Oregon
20
1
27
6
Oregon
Oregon
Oregon
3
(8 Pts)
Penn State
21
2
24
2
Penn State
Penn State
Penn State
4
(7 Pts)
Nebraska
18
3
21
3
Nebraska
Nebraska
Nebraska
5
(6 Pts)
UCLA
17
4
17
5
USC
UCLA
UCLA
6
(5 Pts)
USC
21
3
15
13
UCLA
Texas
USC
7
(4 Pts)
Texas
18
3
12
4
Washington
USC
Texas
8
(3 Pts)
Washington
17
4
10
14
Texas
Washington
Washington
9
(2 Pts)
Minnesota
19
4
6
8
Minnesota
Minnesota
Minnesota
10
(1 Pts)
Hawaii
19
2
2
18
Hawaii
Florida State
Hawaii
Hottest Teams: Ohio State
Losing Steam: San Diego
This Week's AVCA Top Ten Action
By Lionsfan
1. Stanford @ Oregon State, @ #2 Oregon
2. Oregon vs. Cal, vs. #1 Stanford
3. Penn State vs. # 10 Minnesota (live on BTM Friday night), vs. Wisconsin (live on ESPN2 Sunday afternoon)
4. Nebraska @ Michigan, @ Michigan State
5. UCLA @ Arizona, @ Arizona State
6. USC @ Arizona State, @ Arizona
7. Texas @ TCU, vs. #16 Kansas State
8. Washington vs. Colorado, vs. Utah
9.  Hawaii vs. UC Santa Barbara, vs. Cal Poly
10. Minnesota @ #3 Penn State, @ #15 Ohio State
Other key clashes this week: #17 BYU vs. #18 San Diego, #18 San Diego vs. #24 Pepperdine, #24 Pepperdine vs. #25 Saint Mary's
Upset alerts: #11 Florida State @ N.C. State/UNC, #13 Florida vs. Tennessee, #22 Purdue @ Illinois/Northwestern, #23 Miami @ UNC/N.C. State
"Receiving Votes" Team Most Likely to Crack Top 25: Kentucky
Lionsfan's Completely Uninformed Big Match Pick
Oregon over Stanford, Penn State over Minnesota, Minnesota over Ohio State
Next Week's Top 10
1. Oregon, 2. Stanford, 3. Penn State, 4. Nebraska, 5. UCLA, 6. USC, 7. Texas, 8. Washington, 9. Hawaii, 10. Minnesota
RPI Bracket Watch
It's going to take some major stumbles to shake the top eight or so seeds; we figure there's only some room for movement with the No. 4 seeds, with Ohio State, Purdue and Hawaii trying to break into the last few spots. Based on what we think might shake out the rest of the year, here are current bracket predictions:
Purdue Regional: 1. Penn State, 2. Louisville, 3. Florida State, 4. Kansas
Texas Regional: 1. Texas, 2. UCLA, 3. Florida, 4. Ohio State
Nebraska Regional: 1. Nebraska, 2. Oregon, 3. Kansas State, 4. Washington
Cal Regional: 1. Stanford, 2. Minnesota, 3. Southern Cal, 4. Hawaii
*Yep, we can hear the cries already about the "easy" PSU regional. Does this look fair on paper? Perhaps not. But is it possible given geography and potential upcoming losses? Absolutely. Penn State's claim to the overall top seed (if it can win out, a big "if") is aided by Stanford's difficult schedule down the stretch and the by the fact that, if the top seeds remain, Penn State is the only team to have defeated the other three. As such, they would get the "lowest" 2 and 4 seeds, and right now I'm not sure how many Pac teams would fit that bill given their RPI. Washington is certainly stronger than a 4 seed in my eyes; maybe they get placed in the Purdue region somehow.