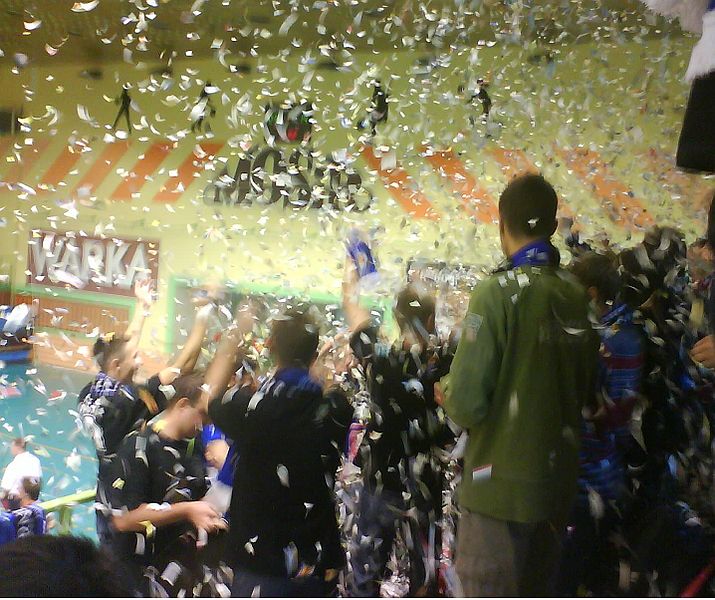 Fanalysis by Lionsfan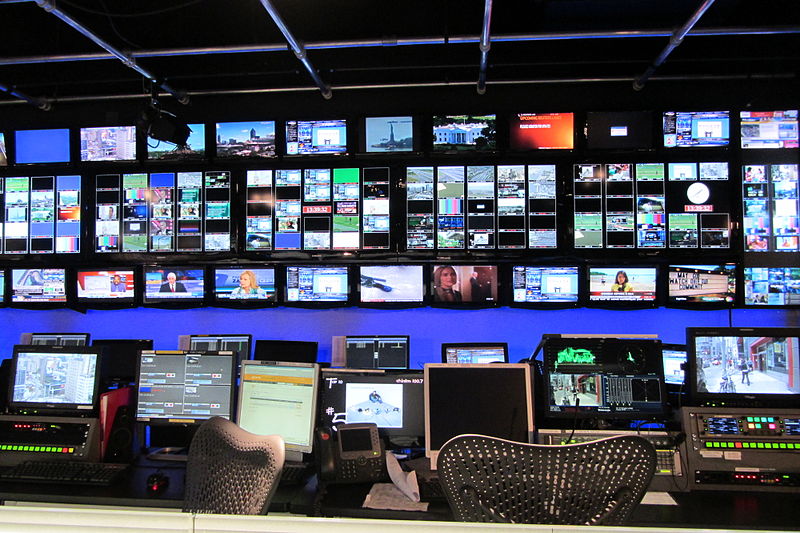 Watching the Nittany Lions on TV can be too stressful for Lionsfan.
Well that was a weird match, huh? A warning: I'm a weird Penn State volleyball watcher. In big-time matches, I sometimes get too nervous — when it's close or the Lions are behind.  I might mute the audio and pretend I'm not paying attention, follow Gametracker instead of the TV.  I had a few bouts with that odd behavior this match, but it wasn't nearly as bad as it has been before (2008 national semifinal and 2009 final match, I'm looking at you!)
It just goes to show that this game can be all about momentum.  Just when I thought one team was in control, the tide shifted.  Game 3 was the only one where the dynamic didn't really change.  Looking at the stats, I was surprised Penn State hit so well in the first set (.412, their best set).  Then again, I probably wasn't paying as close attention as I should have (see above). For all the service errors the team has had this year, Micha Hancock almost won that set for them.
And the 12 service errors were still a little too many for my tastes. But a few lapses of concentration were probably my biggest concern; the team needs to stay focused throughout, and people need to communicate.
In many ways, Penn State was fortunate that Nebraska let them back in, especially during that ridiculous 16-3 run in Set 4.  The team won't always be that fortunate against such solid competition — don't let yourself get into such a hole!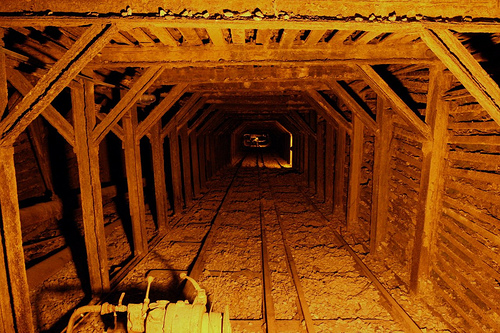 Lionsfan thinks Penn State shouldn't get itself into such deep holes. 
A few lost jousts and silly net play mistakes were also bugging me (one unnecessary miscue at the net stopped Hancock from serving), and I felt that the blockers weren't jumping with Lauren Cook enough on that second contact.  But those are the little things that they will learn though trial and error.
Errors aside, there was a lot to be happy about with that match. Two words: Ariel Scott. Wow did she show up for this big match.  If she can just keep her concentration from game-to-game and be a little more consistent, Penn State can excel (I loved seeing her hit from the middle, too).
Katie Slay also was fantastic, and I was pleased to see a little more mustard on a few of her swings.  And if Maddie Martin can supply the spark off the bench she showed last night, I'll be a lot less nervous. She was crucial in that last set.  Again, it's all about consistency and concentration.
Deja McClendon had a great match, and is doing so much. We all want to see that hitting percentage go up, and I think it will.  Penn State needs her on the floor, and I hope as the season goes along she gets more confident.
Megan Courtney and Dom Gonzalez had some memorable gets in the backrow, which was also great to see (I know Courtney's hitting wasn't as solid, but I think she's doing a great job and will get better and better).  And I guarantee Dom will also be alot more aware of setting if Hancock gets the first touch — that non-play at the end of the 4th gave me a heart attack (phew!)
I tend to look at the negative instead of the positive, but any time you can beat Nebraska, you have to be happy.  Let's focus on one match at a time before we head to Lincoln.  I don't think ANY team is a guaranteed "W" this year, and Penn State needs to step up to the road trip gauntlet.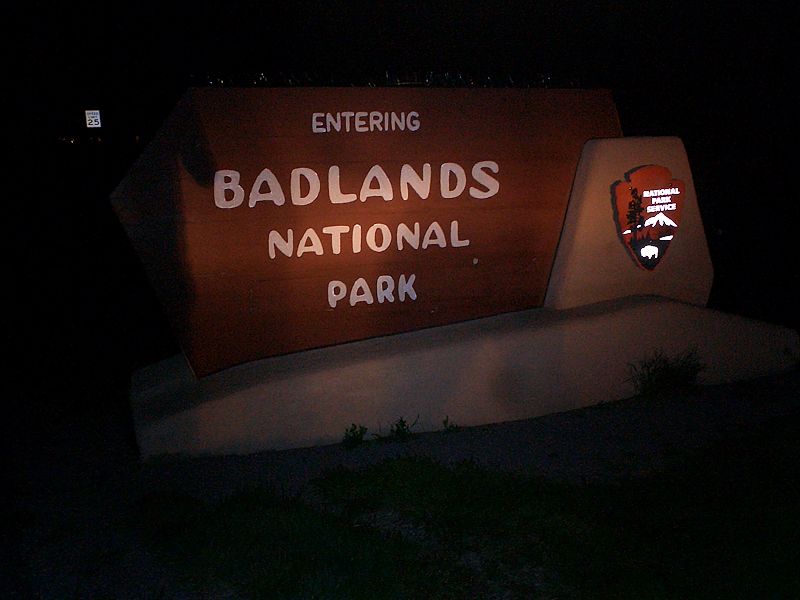 Will Penn State survive the Road Trip Gauntlet this season?
Fanalysis by Akbar
So Coach Rose wanted to get Fuller some more PT so they tried some changes.
Caraway was in for Slay to start the match to serve, instead of Hancock serving first and Fuller in for Deja I think for back row and Dom straight up Libero the entire match. We had never seen this before and may not see it again.
Coach Rose appears to a be looking for that third serve/back defense sub – Caraway, Racibarskas and Carpenter all have seen playing time, with no one head-and-shoulders better than the others. This is a very tough sub, as you are in and out so quickly, and one mistake is magnified.  Caraway, a true freshman, must be doing something right in practice, but I'm not sure she matches up yet with the speed of the game. On the plus side, she seems like a determined kid, so maybe it will click.

                                        (Player photos courtesy of GoPSUsports.com)


To me, Marika and Carp are best suited to play defense in the 1 spot, as that is seems to be their "memory" place, but to see more playing time, they need to produce with the serve from the get-go. I think I have seen them play a little 6 back which can be oh-so-lonely a place. Fuller has been solid for sure, and arguably deserves a shot at an expanded role, but until she proves a viable serve receiver, her role may stay as-is.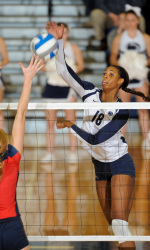 Nebraska went after Deja on serve receive (and then moved to Courtney for abit). Deja battled hard, and hit for very respectable numbers, but I still think we will see her get a break or two in the back row in some games. Her serve certainly was effective – she was serving for Penn State during that epic eight-point run in game 4. I do think Deja needs to do a better job of passing right – to allow her to get a better angle on the ball and keep the blockers honest — but every outside has their share of issues. I really, really like Deja, as she has all the shots and has toughed up so much in the past year. I think her overall game has really jumped up a notch this season. There's certainly more room for improvement, but she is an elite player.
Dom was solid in passing and balls hit right at her and adjusted very well to correct previous mistakes. She seemed to take a few more balls, which needed to happen (although it seemed to me that Deja still jumped in front of her at times when Dom should have taken the ball). Dom's second ball contacts were much sharper today than last weekend. We will not discuss the 50-foot dropped ball from Hancock's dig.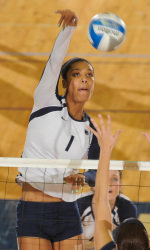 A. Scott continues to be a force, but I think if she could improve her transition play she could do even better. For the most part she and Hancock played solid position defense picking up the hard roll shots from Strange and Broekhuis all night long. Katie Slay was solid too, but it seemed to me she was somewhat forgotten later in the match.
Grant hit the struggle bus.
I bet the team practices overpasses and jousts this week. Whew!
Courtney is so fun to watch, and such a well-trained player!
After some early struggles, Martin filled her role well: a kick butt "7th Man" who was able to elevate the team and the position.
Hancock was good and athletic but clearly still needs reminders from time to time about matchups.
The team and the coaches have to be happy to have finished with the win, but I would bet Coach Rose doesn't feel great about this performance.
PSU is in 1st place in the B1G!