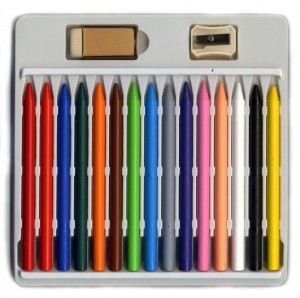 By Lionsfan
(Join the conversation on the DigNittanyVolleyball Forum)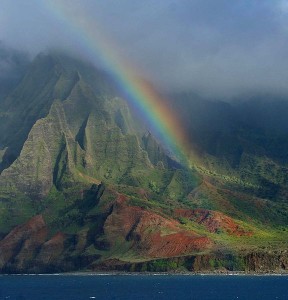 1. Hawaii Rains on Gators
In front of 7,419 fans at the Stan Sheriff Center, Hawaii notched a signature win with its thrilling 18-25, 25-22, 17-25, 25-22, 15-9 victory over previously unbeaten Florida. As noted by the Bows' SID, it was Hawaii's first win over a ranked opponent since beating #23 Creighton on Sept. 20, 2013; Hawaii's first victory over a Top 10 opponent since Sept. 7, 2013 (a straight-set win over #10 UCLA); and its first win over a Top 5 opponent since beating No. 1 Texas to open the 2013 season.
The result boosted 8-1 Hawaii climbing four spots in the AVCA Poll to #12, with Florida dropping three spots to #5. Bow OH Nikki Taylor earned junior Sports Import/AVCA Division I Player of the Week honors for her efforts in the match.
2. Stanford Struggles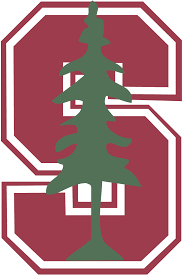 After getting swept by Penn State in the Big Ten/Pac-12 Challenge, Stanford headed south for another pair of road battles—and got swept again by North Carolina. It marked only the second time in the NCAA era that Stanford had been swept twice in a row. Prior to John Dunning becoming coach, the Card dropped three sweeps in a row in 2000 (losing to USC and UCLA at home, and to Arizona on the road), and also dropped two consecutive sweeps back in 1980 (to UCSB and Cal Poly).
In its match the next day after the straight-set loss to UNC, Stanford needed five sets to defeat Duke. The Card dropped to #8 in the polls, its lowest ranking since of October of 2013.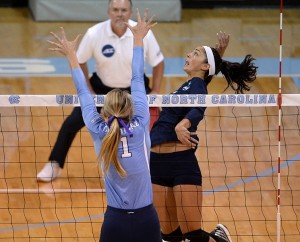 3. Feeling Blue
The Tar Heels sweep of Stanford last week in front of nearly 3,000 fans, marked the 24th straight home-court victory for the team—the second straight season that UNC defeated the #3 team at home, tying a school record (last November, the #8 Tar Heels 3-1 win over #3 Florida State was the highest-ranked victory ever in the program's history, which topped UNC's 3-2 victory over No. 4 Nebraska on Sept. 13, 1996).
Imagine everyone's surprise when the next night, Carolina dropped a five-set home battle against UNC-Wilmington. It was the Seahawks' first-ever win in the 5-match series between the two teams, which had resumed for the first time since 1993, and snapped the Tar Heels home win streak. Up next for Carolina (and Duke): battles against a struggling Michigan State and a surging Michigan.
4. The Battle for Florida
With three expected wins at its own A Loft Seminole Invitational, Florida State moved to 6-3 on the season, and up one spot in the AVCA Poll to #18. It faces a tough weekend when it hosts previously ranked Texas A&M and then travels to face in-state rival Florida on Sunday (which will be shown on the SEC Network). Last year, the #8 Seminoles won a five-set thriller over the #11 Gators in Tallahassee. Florida holds a 36-24 lead in the series and won 21 in a row from 1995 to 2011, but has lost three out of the last four contests.
5. Seed of a Victory?
After both teams beat previously unbeaten Syracuse at the LIU Blackbird Invitational in Brooklyn, #13 Arizona and #15 Ohio State faced off in a match that could come into play for tournament seeding. The Buckeyes came out on top 3-1, their third Top-15 victory after downing then-#14 Florida State twice two weekends ago. The result dropped previously undefeated Arizona to #16 in the AVCA Poll, while the Buckeyes moved up to #13 and should pick up three more wins this week.
6. Eye of the Hawk
How quickly has Bond Shymansky turned the Iowa program around? In just his second year, he has started to make some history. On Friday, the Hawkeyes beat Iowa State 3-1 in the Iowa Corn CyHawk Series, the team's first win over its in-state rival since Sept. 13, 1997. It was done in front of the fifth-largest crowd in program history. The next night, the team topped then-#25 Texas A&M 3-1, marking Iowa's first win over a ranked opponent since defeating No. 12 Purdue on Nov. 8, 2014.
Now 6-3 (its losses coming against UCLA, Hawaii and Northern Illinois), Iowa is receiving votes in the poll. The program has only been ranked one time in its history: #24 for the first week in 1995. Can the Hawkeyes break in this year?
7. Wolverines Roll
With three more wins (over Pittsburgh, Western Michigan and South Carolina), Michigan improved to 9-0—its best start since 2011 (when it started the season 13-0).  The wins moved the Wolverines up four spots to #20 in the AVCA Poll, with perhaps the team's toughest test coming this weekend: both the Wolverines and Spartans will head to Duke and North Carolina for the Big Ten/ACC Challenge. Michigan can use all the out-of-conference wins they can muster—they have the toughest Big Ten conference schedule to navigate.
8. Another 9-0 Start
Equally impressive has been Kansas, which has quietly gone to 9-0 after perhaps its toughest weekend yet. The Jayhawks topped always-dangerous Wyoming in Laramie, and also swept a solid Marquette squad at Pistol Pete's Showdown. The effort moved them up five spots to #17 in the AVCA Poll, and other than Texas, they are the only ranked Big 12 (although in-state rival Kansas State is the first team receiving votes — they are 8-1 and have upcoming big tests against Wisconsin, Arkansas and Creighton).
This weekend at the Jayhawk Classic, Kansas will have to content with Gonzaga—another team that finds a way to give ranked teams a fight. The team's undefeated start is now tied for the second-best in program history with Coach Ray Bechard's 2000 team. The Jayhawks' best start was in 2001, when they went 10-0.
9. Attack of the Gophers!
Okay, so they're not really attacking—but those cute furry critters are darn tenacious. After dropping their opening weekend matches to Texas A&M and Stanford, Minnesota fell from the "receiving votes" category in  the preseason poll. But the Gophers have won five straight, sweeping their last four opponents (including then-#18 North Carolina). They are now #23 after three weekend wins, the first time since Oct. 20, 2014 (#25) that Minnesota has been ranked. They are one of eight ranked Big Ten teams — more than any other conference (the Pac-12 has seven) — and should pick up three more wins this weekend.
10. Arizona Revenge?
Of all the intriguing matchups for the week,  perhaps the biggest is a Top-10 showdown that has #6 Illinois traveling to #10 Arizona State in a great B1G/Pac battle. An Illini win would cement the team's Top 8 status, and give the Sun Devils their first loss. But we figure ASU will be out for revenge after their controversial five-set loss in Champaign in 2013 (the last time these two teams tangled), dropping the fifth set 17-15. Meanwhile, #16 Arizona hosts #2 Texas—and hopes to do better than it did last year, when it was swept in Austin.
11. Pacific Heights
Coming off a three-win weekend that saw them claim the Bluejay Invitational with a victory over host Creighton, Pacific landed at a tie for #24 in the poll. The ranking is the first for Pacific since hitting the same spot on Oct. 13, 2003. As noted by the Tigers SID, Pacific has received votes in the poll in four of six seasons under head coach Greg Gibbons, but this week's poll is the first ranking under his tenure. The Tigers are now 8-1, their only loss coming in the season opener against Iowa—which is now looking less and less like a bad loss. Up next is a showdown in Palo Alto against former Pacific coach John Dunning, who guided the Tigers to back-to-back national titles in 1985 and 1986.
12. Week 4 Watch – Oklahoma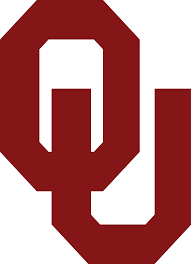 What else do you need to look for in Week 4? After Wisconsin dropped out of the Pac-12/Big Ten Showcase that started last year, Oklahoma stepped in to host this year's Oklahoma Invitational with #3 Southern Cal, #7 Washington and Maryland. Oklahoma improved to 5-4 following a 3-0 weekend at the Borderland Invitational last week, and now have a .261 team attack %, compared to a .188 attack % for their opponents.  Can the Sooners score an upset?


13. Week 4 Watch – Long Beach State
Meanwhile, 8-2 Long Beach State didn't do itself any scheduling favors with its own LBSU Mizuno Invitational. The 49ers host #21 San Diego and #14 UCLA in the same day (?!) before squaring off with Oregon State on Saturday (UCLA already beat San Diego this season; they do not meet again this weekend).
14. Week 4 Watch – Nebraska, BYU, Kentucky
#4 Nebraska travels to former Big 12 foe Iowa State, which is still searching for a big win this season.  Two in-state battles featuring Top-25 teams could be interesting: Utah hosts #9 BYU (which also faces in-state foe Utah Valley) another, while Louisville visits #24(T) Kentucky.
15. Lionsfan's Top 25: 9-14-15
(Click team logos for more info)
School
Lionsfan's
9-14-15
Rank
AVCA
9-14-15
Rank
W
l
Penn
State

#1
1
8
0
#2
2
7
1
#3
4
8
1
Florida

#4
5
6
1
#5
3
10
0
#6
6
7
1
#7
8
4
2
#8
7
8
0
BYU

#9
9
8
1
#10
13
8
1
#11
14
7
1
Hawaii

#12
12
8
1
#13
10
8
0
Wisc.

#14
11
6
1
Arizona

#15
16
8
1
#16
20
9
0
Kansas

#17
17
9
0
Florida
State

#18
18
6
3


#19
NR
7
2
San Diego

#20
21
6
3
Oregon

#21
19
6
3
Minnesota

#22
23
5
2
Purdue

#23
22
6
2
Kansas
State

#24
NR
8
1
Colorado
State

#25
#15
6
2
Credits