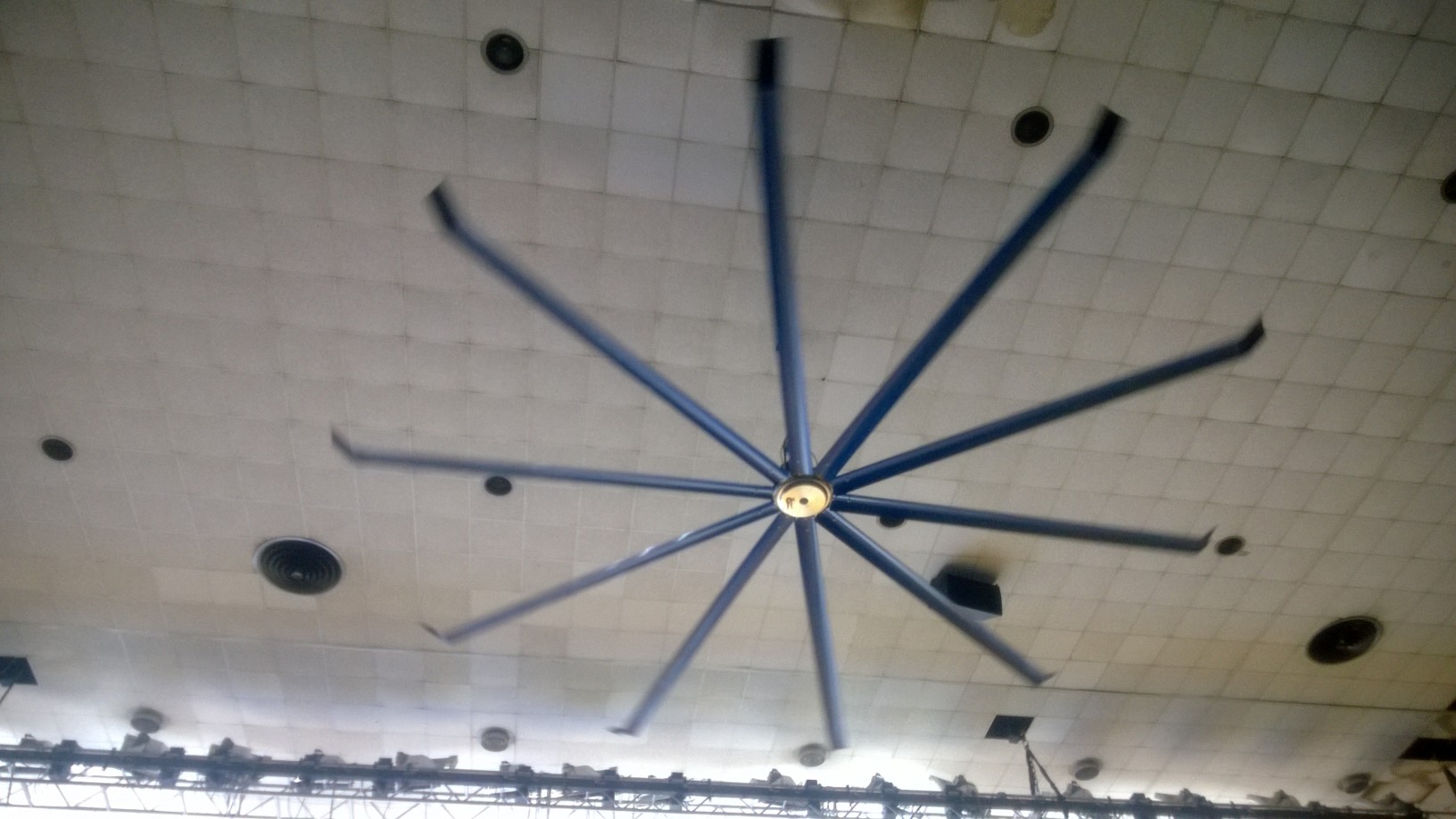 In Memorial Coliseum, all the fans were blue. Even this one.  Advantage, Penn State?
Led by Seniors 6-4 RS/Opp Ariel Scott (22 kills, 8 digs, Lexington Regional All-Tournament team), 6-1 OH Deja McClendon (21 kills, .316 attack %, 16 digs, Lexington Regional Most Outstanding Player), and 6-6 MH Katie Slay (9 kills, .438 attack %, and a season-high 10 blocks — with 4 solo blocks!) the Penn State Women's volleyball team showed it cares, a lot, and doesn't give up, pulling out a 3-2 win (22-25, 25-22, 28-26, 18-25, 15-11) over the Stanford Cardinal to earn a trip to the Final Four in Seattle.  5-11 Jr. setter Micha Hancock, who was also named to the Lexington Regional All-Tournament team, totaled 58 assists and 15 digs.  6-2 So. OH Megan Courtney contributed 9 kills, 14 digs, and two key solo blocks. 5-6 Jr. libero Dominique Gonzalez came up with several terrific digs, and totaled 16 digs for the match.
With Penn State trailing 9-6 in the 5th set, things weren't looking so good for the Nittany Lions.  Then something flipped the switch (Nia Grant's serving certainly helped, as did three key blocks) and Penn State went on a 6-0 run and never looked back.  Great win for the Nittany Lions against a Stanford team that deserves all the respect in the world.
Post-Match Presser
Match Stats
(Courtesy of GoPSUsports.com)