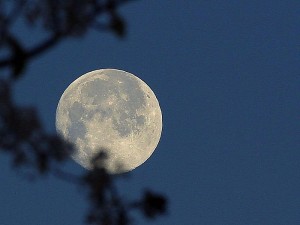 In a packed College Ave. Gym on Friday evening (more than 1500 in attendance — reportedly, over half of them Penn State fans) #1-ranked Penn State (23-2, 12-2 in the B1G) swept the Rutgers Scarlet Knights (4-21, 1-12 in the B1G) 25-19, 25-17, 25-12.  6-4 RS Sr. MB Aiyana Whitney continued her over-the-moon performance of late, with 12 kills (.455 attack %), and a team-high 6 total blocks, while 6-1 So. OH Ali Frantti chipped in 10 kills (and an excellent .643 attack %), with 5 digs and 3 blocks.  6-3 So. MB Haleigh Washington put down 7 kills (.700 attack %).  6-0 RS Fr. setter Bryanna Weiskircher totaled 33 assists, leading the team to a .374 attack %.  She also registered 8 digs and 1 block.  5-6 Fr. libero Keeton Holcomb came up with a team-high 9 digs.
For Rutgers, 6-1 So. OH Meme Fletcher  totaled a match-high 15 kills, a .360 attack %, and a match-high 15 digs (she led her team in kills for the 18th match this season.  Can you say "she's legit"?).  The Scarlet Knights' 5-10 Sr. setter Anna Sudbury dished 34 assists, while 5-5 Sr. DS Ali Schroeter came up with 10 digs, upping her Rutgers all-time career lead in digs to 1532.
Credits
Moon at night, by Jon Sullivan. This work has been released into the public domain by its author, Jon Sullivan. This applies worldwide. Jon Sullivan grants anyone the right to use this work for any purpose, without any conditions, unless such conditions are required by law.
Match Stats
(Courtesy of GoPSUsports.com)