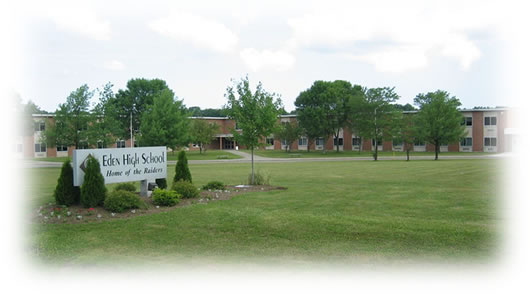 MetroWNY has posted an article on 5-6 L/DS Kendall Pierce (who has verbally committed to play at Penn State in 2012) and the challenges facing her Eden High School volleyball team as they head into the sectional tournament.  Here's an excerpt:
Eden is in somewhat of an unfamiliar position. While still one of the top teams in Western New York and potentially the state, the Raiders, well-known for  putting the squeeze on opponents, were the ones actually feeling a bit uncomfortable during the season.

Due to a few injuries and an unforeseen scenario or two that cropped up throughout the season, several players have been thrust into larger or more unfamiliar roles.

But this is still the most winning program on the state level with nine titles, including a pair in the past two seasons, so what hasn't changed is the level of talent that remains and confidence ignited upon entering into a sectional tournament Eden has won the past 12 seasons.
For the complete article, Click Here.