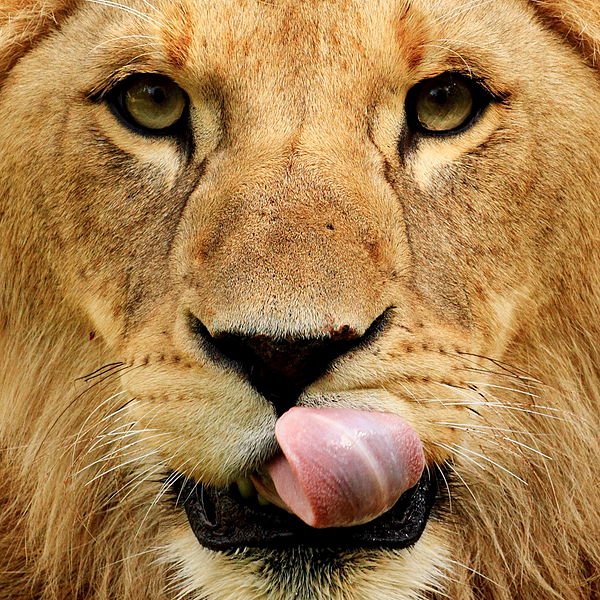 Buckeyes? No I haven't seen any Buckeyes.
We imagine Penn State Head Coach Russ Rose always sees ways in which his team could have played better in a match, and Wednesday night's sweep (25-12, 25-14, 25-8) of Ohio State (17-14, 5-14) probably wasn't any different. There could have been fewer than eight attack errors, and five service errors.  Communication could have been better at times.  In short, it wasn't perfect, and perfect would, we assume, always be the goal.
But we're pretty sure he found a lot to like about the Nittany Lions' performance.  Like 6-1 Sr. OH Deja McClendon's 11 kills (.385 attack %) and 9 digs, and 6-4 Sr. RS/Opp Ariel Scott's 8 kills (zero attack errors) and 3 blocks, and 5-11 Jr. Setter Micha Hancock's  28 assists (and 14 digs) leading the team to a .330 attack %, and 6-2 Jr. Nia Grant's 6 kills and .556 attack %, and 6-6 Sr. MH Katie Slay's 7 blocks.  And the tough and timely defense of 5-6 Jr. libero Dom Gonzalez, 5-6 Jr. DS Lacey Fuller, and 5-6 So. DS Kendall Pierce.
GoPSUsports was so excited (and rushed to meet deadline, we would imagine) it had Penn State winning "its 16th conference title in program history and its 11th in the last 10 years." Now that's an accomplishment we're pretty sure even Russ Rose would get excited about (though the statistician in him might puzzle over the math).
For the Buckeyes, 6-1 Sr. OH Kaitlyn Leary had 5 kills, and 6-2 Fr. MB Taylor Sandbothe and 6-2 OH Katie Mitchell both had 4 kills.  5-8 Sr. DS Julianne Mandolfo registered 10 digs. 5-8 Sr. DS Davionna DiSalvatore totaled 9 digs.
The bottom line?  Regardless of the stats, the Nittany Lions move on to Nebraska on Saturday for their final conference match.  Did we mention it's in Lincoln?
The Huskers have something to prove.  Penn State's win over Ohio State will be old news, and not relevant to the outcome of that match.
We'll be watching.
Match Stats
Courtesy of GoPSUsports.com