Congratulations to Penn State Women's Volleyball on earning a share of the 2017 Big Ten Volleyball Championship. The Nittany Lions posted a 19-1 conference record, claiming their 17th Big Ten title.
Match Wrap
From the day the 2017 schedule was announced, the final weekend matches against Wisconsin and Minnesota loomed large.  Both were likely to be very good teams, and Minnesota in particular has posed problems for Penn State women's volleyball teams — even National Champion caliber Penn State women's volleyball teams.  Like in 2010, when the #15-ranked Gophers knocked off #7-ranked Penn State in a 5-set thriller in the final match of the regular season (the Nittany Lions ended up with the #4 seed in the NCAA Tournament).
But every team is different, and this year's #1-ranked Penn State women's volleyball team seems to thrive in hostile environments on the road.  Certainly, they weren't intimidated by the crowd of 5343 at Minnesota's Maturi Pavilion (when did that name change take place?), polishing off the #8-ranked Gophers 3-1 (29-27, 25-20, 24-26, 25-20) to close out the regular season 29-1 (19-1 in the B1G), and earn a share of the Big Ten title.  This is Penn State's 17th Big Ten title, and the first for this year's class of seniors, who avoided becoming the first class since Penn State joined the Big Ten to not win at least a share of a Big Ten crown during their four years at Penn State.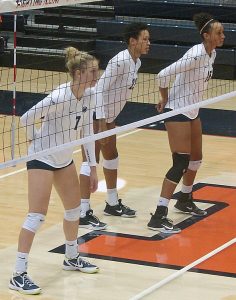 6-3 Sr. MB Haleigh Washington set a new personal record with 21 kills (.514 hitting %), with 7 blocks, 5 digs, and an ace.  As Talking Head notes in the Q&A that follows, she was simply superb.  6-1 Sr. OH Simone Lee started slowly, but by game 4, she was in high gear and pretty much unstoppable, putting down 10 kills in that set alone, to finish with 20 kills for the match, with 8 digs and 5 blocks.  6-2 RS So. MB Tori Gorrell also excelled, totaling 9 kills (.643 hitting %) and a career-high 9 blocks.  (As a team, Penn State out blocked the Gophers 18 to 8.)  6-1 Sr. OH Ali Frantti helped frustrate the Minnesota attackers, tying her career-best with 17 digs, and registering 6 kills and 4 blocks.
Penn State's setter tandem of 6-0 Sr. Abby Detering and 6-0 Sr.  Bryanna Weiskircher guided the team to a .273 hitting % (below their gaudy season conference-only average of .341, but also well above Minnesota's season conference-only opponents' hitting average of .228).  Detering finished the match with 29 assists, 4 kills, 6 digs, and 3 blocks, while Weiskircher's final stat line showed 30 assists, 13 digs and 2 aces.  Both were instrumental in getting the win for Penn State.  5-5 So. libero Kendall White totaled 13 digs, and played a solid match for the Nittany Lions.
The complete box score follows the Q&A with Talking Head.
Q&A with Talking Head
We're speaking today with Talking Head, who played D1 volleyball and has coached the sport for many years.
DigNittany:  What were your thoughts about last night's match against Minnesota?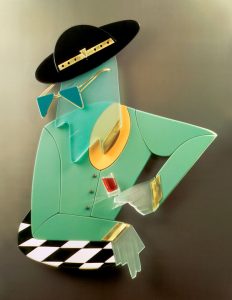 Talking Head:  I felt very good about Penn State's chances in these two matches going into this weekend.  As the season progressed, I thought the team was consistently playing at a high level and was looking to play at an even higher level against Wisconsin and Minnesota.  I thought both Wisconsin and Minnesota had personnel limitations and weaknesses that could be exposed, and they were.  That required most of our team to play pretty well, and I thought they did.  It was an exciting weekend for the girls.  They had a lot to play for — I'm not sure people understand that.  They had a lot to play for personally, a lot to play for as a core of eight seniors, and obviously a lot to play for to win a share of the Big Ten Championship.
DigNittany: Talk a bit about the job of the coaching staff this season.
Talking Head: I think the coaches have done a fantastic job.  I think that is something that people are perhaps overlooking somewhat.  I know the players have to execute the game plan.  But the preparation before the match, and the in-game adjustments, have been very, very good.  That's reflects on the job the coaches are doing, and on the experience of this senior-laden team that is capable of making those adjustments and executing them on the spot.
DigNittany: What would be an example of an in-game adjustment against Minnesota?
Talking Head:  I think Penn State wanted to take advantage of Minnesota's left-side block.  Neither of their left-side blockers (6-0 So. OH Alexis Hart and 6-3 Fr. OH Jasmyn Martin — who was replaced at times by 6-1 So. OH Brittany McClean) are very good blockers.  I think Penn State hoped that Abby Detering and Heidi Thelen could exploit that.  That didn't work out very well — our setting got a little bit high at the outside.  But Haleigh Washington and Tori Gorrell were absolutely destroying the Gophers (granted, Haleigh Washington is going to get her kills against teams no matter what).  So Penn State's setters adjusted, and started really trying to get the ball to the middle every single opportunity we could, and it's amazing how many balls went to the floor untouched — not even hitting the block.  I think that carried over into the rest of the match.  And the success of the middles opened things up for the outsides — in particular Simone Lee.  By the fourth game, she was playing at a different level, she was on a different planet.
DigNittany:  Who were the unsung heroes?


Talking Head:  For the Wisconsin match, I think it was Kendall White.  I'm not sure people recognize how well she kept plays alive in that match.  She not only got the digs up, but she put it in a position that the setter had options. She absolutely set the tone for the team, and for a libero in the Big Ten to be able to do that is pretty darn impressive.
I think the unsung hero against Minnesota was Ali Frantti.  She had some unbelievable digs.  She passed extremely well.  And she had some timely kills and blocks.  I think that kid quietly was the glue that kept the team calm.
DigNittany: What did you think of Minnesota's 6-2 Fr. RS Stephanie Samedy?
Talking Head:  Samedy is terrific.  She hits all the shots — she can hit the ball wherever she wants — and with such a heavy hand.
DigNittany: Final thoughts?
Talking Head:  I'm thrilled for the girls and I'm thrilled for the coaches.  What a joy it's been to watch this team and this group of seniors progress.  I think this team is as physical and as gritty as any Penn State team I can remember.  I think we serve the ball as well as any team we've had.  We can hit the ball at every pin as well as any team we've had.  This is a pretty darn tough team that plays at a high level.  I'm really excited to see what they become in, hopefully, the next six matches.  But you can be sure they're going to take it one match at a time.
DigNittany: Thanks so much for your time — and for the time you've given to answering our questions all season long.  We really appreciate it.
Match Stats
Courtesy of GoPSUsports.com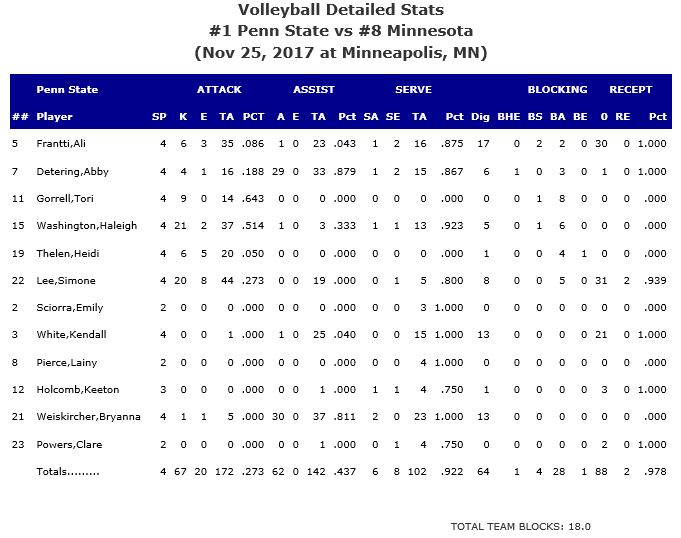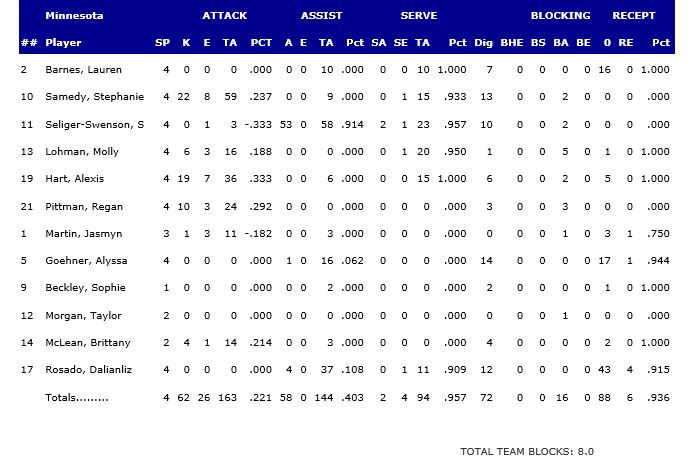 Credits
Wrapped gift of chocolate, by Monika Wahi.  This file is licensed under the Creative Commons Attribution-Share Alike 4.0 International license.
Photo of Abby Detering, Simone Lee and Haleigh Washington courtesy of GoPSUsports.com
Photo used to represent Talking Head is of a glass sculpture by Dan Daily.  This file is licensed under the Creative Commons Attribution-Share Alike 3.0 Unported license.