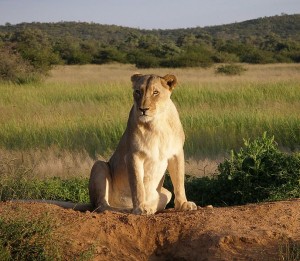 The Penn State staff and players take every match seriously, but for fans, at least, some matches appear to be more worrisome than others.  Saturday night's match against Michigan State(14-7, 6-4 in the B1G) at Jenison Field House was just such a match:  a big, physical team that served tough and hit with power, the Spartans were fresh off a sweep of Ohio State.  But the Nittany Lions (19-2, 8-2 in the B1G) handled the challenge deftly,  defeating the Spartans in straight sets (25-23, 25-22, 25-17).
Even though this was a road win (which are tough to come by in the B1G this season), some Penn State fans weren't happy, pointing to the Nittany Lions' allowing Michigan State to fight its way back in the first set, after Penn State had jumped out to an 8-0 lead, and roaring to an 18-5 lead in the 3rd set, before winning  25-17.  Our take: #1: it was on the road.  #2: Michigan State is a very good team.
Spartan head coach Kathy George arguably was more sanguine after her team's loss than some Penn State fans were after the Nittany Lions' victory:
We let them build big, early leads, and spent the rest of our time chasing it down, never quite catching them in the first or second sets. That's not a recipe for success. We're at the halfway point, and the focus has to continue to be on getting better – with our communication, and with our execution. There's a lot left to play, and we'll keep the emphasis on attacking the second half of the schedule.
For the fifth consecutive match, 6-1 So. OH Simone Lee registered double-digit kills —  (against the Spartans she totaled 10 kills), while  soph 6-1 OH Ali Frantti tallied nine kills, 13 digs and 4 total blocks.  6-3 So. MB Haleigh Washington (whose .404 conference-only attack % leads the B1G), registered 8 kills (.385 attack %).  6-4 RS Sr. MB/RS Aiyana Whitney totaled 7 kills and 5 blocks, while 6-2 RS Fr. RS Nia Reed tied her career-best 6 kills, and set a new personal best with 3 blocks.  Two key backrow performers were 5-6 Fr. libero Keeton Holcomb (18 digs) and 5-5 Sr. Kendall Pierce (9 digs).  6-0 RS Fr. setter Bryanna Weiskircher recorded 32 assists 9 digs and 3 kills.
Match Stats
(courtesy of GoPSUsports.com)