By Lionsfan
Picture Becoming Clearer?
As the second half of the conference season gets underway, Wisconsin, Illinois and Penn State seem to be on solid tracks. The Badgers haven't lost since the conference opener against Penn State, and the Badgers swept Nebraska this weekend. Meanwhile, Illinois conquered Purdue in four—creating a three-way tie for second place with Penn State (Wisconsin stands alone at the top). Penn State doesn't have to play Illinois or Wisconsin again, it's most dangerous matches at Ohio State and at home against Nebraska. Wisconsin has two matches against Purdue and hosts Illinois, which also still hosts Nebraska. The Badgers are in charge…but one slip-up could create a photo-finish in the conference.
From the B1G:
Volleyball Central, October 28, 2014
• Wisconsin sits alone atop the Big Ten standings with a 9-1 conference record. Illinois, Purdue and Penn State are tied for second-place with 8-2 Big Ten marks, while Ohio State boasts a 7-3 conference record.
• Five Big Ten schools boast at least an .800 winning percentage on their home court this season. Ohio State is an unblemished 7-0 at home this season, while Illinois, Penn State and Wisconsin have lost just one home match.
• Seventeen Big Ten volleyball standouts have posted at least five double-doubles during conference play, led by Illinois' Jocelynn Birks and Wisconsin's Lauren Carlini with 11 each.
• BTN is set to air the Ohio State at Penn State match on Tuesday, the Wisconsin at Purdue contest on Wednesday, the Illinois at Michigan State tilt on Friday and the Minnesota at Purdue match on Saturday.

For the complete release, Click Here.
Sooner Shocker
With Oklahoma coming off a sweep loss at Kansas State, lionsfan's guard was down when the Sooners visited then-#2 Texas…and came away with a stunning sweep of the Longhorns, a win that earned them the last spot on this week's poll. The win snapped the Longhorns' 34-match home win streak, dropping them three spots in the poll. From the Sooner SID:
Oklahoma earned its first win in Austin since 2008 and first win over the Longhorns since 2011. The Sooners have claimed just four wins against Texas all-time; each coming since the arrival of head coach Santiago Restrepo in Norman in 2004.   "The bottom line, is it was crunch time," Restrepo assessed of his team's ability to rise to the occasion. " We did very well in crunch time on the road, which has been our problem. Our inconsistencies have been trying to put matches away, but tonight we did. It was awesome to see."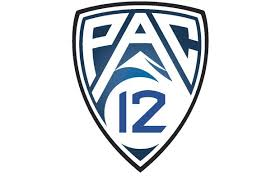 Pac Destiny?
There have been six matches in history that have had two Pac teams squaring off as the #1 and #2 teams in the nation…are we destined for a seventh? With a Texas loss, undefeated Stanford and Washington now occupy the top two spots in the AVCA poll (and the DigNittany North Pole Poll — see below) — the first time since Week 5 in 2013 (Washington, Southern Cal) when two Pac schools have accomplished that feat (we bet there are more significant records with these two schools being undefeated, but the Pac site hasn't been very helpful in figuring that out).
The biggest threats to an undefeated showdown in Seattle during the final week of the regular season is the trip to Los Angeles — Washington makes it first, this week; while Stanford makes it in two weeks.  The Trojans and Bruins have been inconsistent this season, but either can put together an upset bid. Stay tuned!
Seminole History Continues
After surviving a tough Pitt squad in a come-from-behind five-set win on the road, Florida State swept Wake Forest for its 21st win—tying the top mark in school history set in 1981. The Seminoles also moved up to #3 this week — its highest rankling ever.  From Seminoles.com:
by Layne Herdt (Seminoles.com)

There's a familiar sound; a chorus of boos, that comes with playing on the road, yet the Florida State volleyball team has handled each road test this season moving to 10-0 on the road with a pair of victories this weekend.   "It takes a lot of character I think," junior outside hitter Karlie Hauer said.  "There's a lot of times [other teams] have a small gym and a really loud crowd and sometimes it can shake you up.  It's a lot different than the environment here in Tully sometimes, but you just have to stick together as a team."  While nothing beats the home fans, the Seminoles have learned to use the road crowd's energy to their advantage.  "We really try to use a little bit of reverse psychology," head coach Chris Poole said.  "Take in the crowd, take in the energy the crowd has and try to put that on our side rather than allowing that to intimidate us in any way." "Just going in with that energy and excitement it really helps us play up to our level," senior libero Katie Mosher said.  "No matter who's on the other side of the net, the bigger the match the more fun it is for us and the better I think we play."

For the complete article from Seminoles.com, Click Here.
This Week's AVCA Top Ten Action:
Stanford @ Oregon State, @ #12 Oregon
Washington @ #20 Southern Cal, @ #16 UCLA
Florida State @ N.C. State, @ Clemson
Wisconsin @ #13 Purdue, @ Indiana
Texas @ Iowa State
Penn State vs. #17 Ohio State, @ #17 Ohio State
Colorado State @ San Diego State, @ UNLV
Florida @ Georgia, @ Tennessee
North Carolina vs. Miami
Illinois @ Michigan State, @ Michigan
Other Key Clashes This Week
Yikes…none?!
Upset Alerts
Iowa State over #5 Texas,
#17 Ohio State over #6 Penn State,
San Diego State over #7 Colorado State,
UNLV over #7 Colorado State,
Santa Clara over #11 BYU,
Minnesota over #13 Purdue,
Colorado over #15 Arizona,
Colorado over #19 Arizona State,
Cal State Northridge over #24 Long Beach State,
West Virginia over #25 Oklahoma
Lionsfan's completely uninformed picks on the big matches:
Stanford over Oregon,
Washington over Southern Cal,
Washington over UCLA,
Wisconsin over Purdue,
Penn State over Ohio State (second match)
(Lionsfan's Season-to-Date "Big Match" Prediction Record: 65-24)
DigNittanyVolleyball's North Pole Poll (It's Cold at the Top) 10-27-14 (Coaches' Votes per

10-27-14 AVCA Poll

) Click on Images for More Information
Rank
North
Pole
Poll

W
L
John
Dunning's
Top 10

Jerritt
Elliott's
Top 10
Lionsfan's
Top 10

Russ
Rose's
Top 10

Mary
Wise's
Top 10
#1
(#1=
10 pts)



(50 pts)
20

0
#2
(#2=
9 pts)



(45 pts)
21
0


#3
(#3=
8 pts)
Florida
State

(40 pts)
21
0
Florida
State
Florida
State
Florida
State
Florida
State
Florida
State
#4
(#4=
7 pts)



(32 pts)
15
1
Wisc.

Wisc.

#5
(#5=
6 pts)
Wisc.



(31 pts)
18
2
Penn
State


Penn
State


Wisc.

Wisc.

#6
(#6=
5 pts)
Penn
State



(25 pts)
20
3
Wisc.

Colorado State
Colorado State

Penn State



#7
(#7=
4 pts)
Colorado State


(20 pts.)
22
1
Colorado State
Penn
State


Penn State




IL

#8
(#8=
3 pts)



(14 pts.)
16
3
Colorado State

Colorado State
#9
(#9=
2 pts)


(10 pts.)
17
2
#10
(#10=
1 pt.)

IL


(7 pts.)
16
5
IL

IL

IL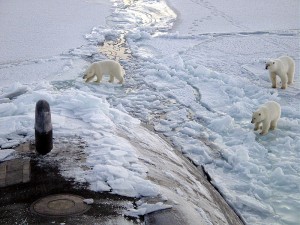 Hottest Team: Wisconsin, Illinois
Losing Steam: Kentucky  
RPI Watch
The fourth RPI rankings have Minnesota and Northwestern flirting with no tournament, with Michigan also in danger:
Stanford,
Florida State,
Washington,
Texas,
Wisconsin,
North Carolina,
Oregon,
Florida,
Illinois,
Kentucky,
Penn State,
Nebraska,
Southern Cal,
Colorado State,
UCLA,
Kansas State,
Arizona,
Texas A&M,
Duke,
Ohio State,
Oklahoma,
Kansas,
BYU,
San Diego,
LSU
(34. Purdue, 41. Michigan State, 46.Michigan, 48. Minnesota, 53. Northwestern)