By Lionsfan
Blue-White Mojo?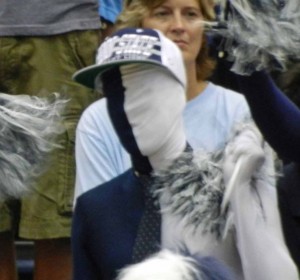 Is Penn State regaining its form after some early conference hiccups? With two convincing sweeps of a hot Ohio State team last week, the Lions may be regaining their mojo after losses to Nebraska and Illinois earlier this year. The addition of MB Haleigh Washington to the lineup is helping.  The 6-3 freshman MH earned her first-ever Big Ten Player of the Week award this week, after hitting .444 and having a hand in 16 total blocks for the pair of matches. Up next, perhaps the easiest weekend on the Lions' conference schedule: home matches against 0-12 Rutgers and 2-10 Maryland.
(click images for more info)
Lookin' Buff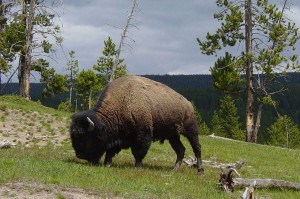 Big congrats to Colorado, which won two matches against ranked teams in the desert this weekend, including a 3-2 win over Arizona State that almost saw the Buffs blow a 2-0 set lead. Those efforts put them at #21 in this week's AVCA Poll (Fwiw, Penn State is ranked #6, within shouting distance of #5 Texas). Unless lionsfan's quick research is off (highly possible), this week marks the first time that Colorado has been ranked since the final poll of 2006 (when it came in at #24).  The Buffs also were ranked in regular season polls for  two weeks in November of 2005 (at #24 and #25) and spent two weeks at #24 in 2004.  This week's ranking is the program's highest rsince they were #17 on November 9, 2002 (a year they spent four weeks in the poll). From the Colorado SID:
"Garnering national attention is a must for any program that has the goals that we do…Getting the Buffs back in the national poll has been something that we have been working hard at for the last few years, and it is great to see that hard work recognized," head coach Liz Kritza said."The most important piece of building a program is to remain focused on the right things, and this is that case with rankings, polls, and awards…They are external signs of the program's overall progress, which has been significant recently."
Colorado next hosts UCLA and USC, a pair of programs that could provide more statement wins. The Buffs are 9-2 at home this season, and with a 7-5 conference record, are now tied for third in the Pac.  Meanwhile, things weren't as good for their in-state rival, a more permanent fixture in the polls over the years…
Upset Cities
After needing five sets to put away San Diego State on the road, Colorado State had its 18-match winning streak snapped at UNLV (a team that took a set from them earlier this season) in a four-set loss. That dropped the Rams three spots to #10, with just one match this week at Fresno State—a team they handled easily earlier this year. They weren't the only team to fall to unranked teams last week: BYU was swept at Santa Clara — not an easy opponent, but still surprising in how lopsided the result was (-14, -21, -15).  BYU still holds the WCC lead at 10-2, with Pacific (8-3, who play BYU next), Santa Clara (8-4), San Diego (8-4) and LMU (7-5) trailing; but you have to imagine that the Cougars chance at getting a Top 16 tourney seed are fading fast. Duke also went down in five to a dangerous Virginia Tech team in Blacksburg. The Hokies beat Illinois earlier this year in five, and will look for another upset this week at North Carolina. Florida State maintains the ACC lead at 11-0 with UNC (9-1) and Duke (9-2) still in the race. The Seminoles avoided another upset bid, needing five to conquer Clemson (after needing five the previous weekend to top Pitt). Texas A&M also went down this weekend, falling out of the poll after a five-set loss at Alabama—another dangerous team that next travels to Florida. Meanwhile, no one is talking about LSU, who rides a 9-game win streak and at 9-3 in the SEC is now in third in the conference (only Florida has won more in a row: 13). The Tigers next play at A&M.
Red Revenge?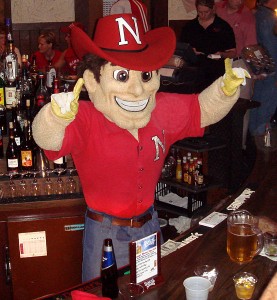 When the conference schedule came out this year, you have to think Nebraska was breathing a sigh of relief that they only had to play Purdue once this season—and thankfully for them in Lincoln. Last year, the Boilers had the Huskers' number, beating them 3-1 in Lincoln and sweeping them in West Lafayette. The Huskers are coming off road wins at Rutgers and Maryland, while Purdue split their contests: getting swept at home by red-hot Wisconsin before sweeping Minnesota. Heading into the Wednesday night tilt (live on BTN), Purdue stands at 4th in the conference (9-3), while Nebraska is fifth (8-4). The Huskers fell to #16 in the latest RPI, and could use the win to help solidify a Top 16 seed. Penn State also only got Purdue once this season, and plays Nebraska in the final match of the regular season.  
This Week's AVCA Top Ten Action
Stanford vs. #20 Arizona State, #16 Arizona
Washington vs. #11 Oregon, Oregon State
Florida State vs. Virginia
Wisconsin @ Michigan, Michigan State
Texas @ Teas Tech, vs. #22 Kansas State
Penn State vs. Rutgers, Maryland
Florida vs. Alabama
North Carolina @ Boston College, vs. Virginia Tech
Illinois @ Northwestern, vs. Northwestern
Colorado State @ Fresno State 
Other Key Clashes this Week
#12 Purdue @ #13 Nebraska,
#15 UCLA @ #21 Colorado,
#19 Southern Cal @ #21 Colorado,
#23 Long Beach @ Hawaii
Upset alerts
Michigan over Wisconsin,
Michigan State over Wisconsin,
Kansas State over Texas,
Alabama over Florida,
Virginia Tech over North Carolina,
Northwestern over Illinois,
Washington State over Oregon,
Pacific over BYU,
Utah over UCLA,
Utah over Southern Cal,
Iowa State over Kansas State,
Baylor over Oklahoma,
Pitt over Duke
Lionsfan's Completely Uninformed Picks on the Big Matches
Stanford over Arizona State,
Stanford over Arizona,
Washington over Oregon,
Texas over Kansas State,
Nebraska over Purdue,
Colorado over UCLA,
Colorado over Southern Cal,
Hawaii over Long Beach (
Lionsfan's Season-to-Date "Big Match" Prediction Record: 70-24)
Poll Watching
Lionsfan's Top 10: 1. Stanford 2. Washington 3. Florida State 4. Wisconsin 5. Texas 6. Penn State 7. Florida 8. North Carolina 9. Illinois 10. Oregon
Russ Rose's Top 10: 1. Stanford, 2. Washington, 3. Florida State, 4. Wisconsin, 5. Texas, 6. Penn State, 7. Florida, 8. Illinois, 9. North Carolina, 10. Colorado State
John Dunning's Top 10: 1. Stanford, 2. Washington, 3. Florida State, 4. Texas, 5. Penn State, 6. Wisconsin, 7. Florida, 8. North Carolina, 9. Illinois, 10. Colorado State Jerritt
Mary Wise's Top 10: 1. Stanford, 2. Washington, 3. Florida State, 4. Wisconsin, 5. Texas, 6. Penn State, 7. Illinois, 8. Florida, 9. North Carolina, 10. Oregon
Hottest Teams: Stanford, Washington, Wisconsin, Illinois, Colorado, LSU
Losing Steam: BYU
RPI Watch
The fifth RPI rankings saw Penn State move up three spots, with the Big Ten looking like it has lost a bid, with a total of six teams looking likely (can Michigan State climb in?):
Stanford,
Florida State,
Texas,
Washington,
Wisconsin,
North Carolina,
Oregon,
Penn State,
Illinois,
Florida,
Kentucky,
Southern Cal,
Colorado State,
UCLA,
Kansas State,
Nebraska,
Texas A&M,
Arizona,
Oklahoma,
Duke,
Marquette,
Ohio State,
Iowa State,
Colorado,
LSU
(33. Purdue, 47. Michigan State, 50. Minnesota, 53. Michigan, 54, Northwestern)
___________________________ Photo Credits