Clash
Remember when things looked so good for Lions fans in Lincoln back in early October after Penn State cruised to a 25-12 Set 1 win? It seemed like the team was on track for its second road win at Nebraska since joining the league…until the Huskers stepped up their game and took the next three sets.
It was a bitter loss for the Lions, who get a chance to redeem themselves Saturday night in the regular season finale in Rec Hall. A week after that loss, Penn State lost a heartbreaker at home to Illinois—a match that featured an epic Set 1 collapse (up 19-8, the Lions lost the set 24-26, and the match 3-1).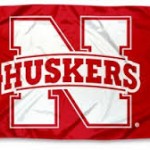 Since then, Penn State has won 12 straight—although none of those against the Top 3 conference competitors. Nebraska, meanwhile, has won eight straight since being swept at Wisconsin (the Huskers also have a 3-1 home loss to Illinois).
Both teams have looked great, so who takes it? Nebraska has not won in State College since joining the league (they did not play there in 2013), but owns a 14-9 all-time advantage against Penn State. Both teams hit the road before their Saturday showdown (aired live on BTN):
The Lions play at Northwestern, while Nebraska will be at #11 Illinois—a brutal final week for the Huskers. In their 19 contests since 1990, Penn State and Nebraska have both been ranked in the Top 10 for all but one of them (in 1993, Penn State was ranked #11 at the time of the meeting, and would end the season as the NCAA runner-up). 
Battle in Seattle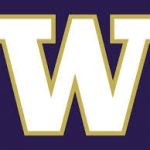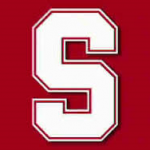 While Washington's "Lost Weekend" in the Mountain schools ended the hope for an undefeated clash between the Huskies and the Cardinal to determine the Pac-12 champ, this showdown still promises to be a classic. Stanford will be playing to keep its undefeated season intact, while Washington will be playing for pride, its fans and a boost of confidence heading into the tournament.
Even with a loss, Stanford figures to still win the conference outright and still get the overall #1 seed…but a Washington win will raise its stock heading into the postseason. Stanford is 50-12 all-time against the Huskies, the teams splitting last year. Since 2011, the match in Seattle has gone to five sets. We have no reason to think this year will be any different. This will be broadcast on the Pac-12 Network for those that get in [insert lionsfan grumble here]. 
I See Orange People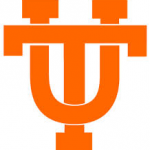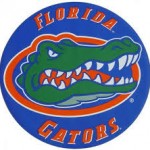 One of the premiere rivalries outside the Big 2 conferences continues on Saturday when #2 Texas hosts #6 Florida—their second meeting this season (following a 3-1 Longhorn win in Gainesville nearly three months ago). Florida leads the series 12-8, but hasn't won since 2011 (a five-set triumph in the Nike Big Four tournament).
Both teams have been dominant; Florida has steamrolled through the SEC, winning 18 in a row since losing to Marquette in the pre-conference slate. Texas has won seven in a row, its only loss all season coming against Oklahoma. A Texas loss probably won't hurt its seeding, but a Florida win could bump the Gators up even higher.
This will be broadcast on the Longhorn Network for those that get it [insert another lionsfan grumble here]. 
Lighting Up Tobacco Road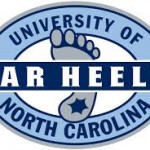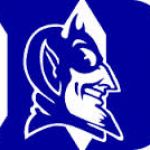 Can Duke play spoiler again? They were able to hand Florida State its first loss of the season, one night before UNC was hoping to do it (the Tar Heels had to settle for being the second sore eye on the Seminoles' resume).
On Wednesday afternoon in Chapel Hill, the #21 Blue Devils—who won the ACC crown last year—could prevent #7 North Carolina from an outright conference title this year. They lead the race at 15-1, with Florida State second (14-2) and Duke tied with Miami for third (13-3).
The Tar Heels lead the all-time series 54-51, and notched an impressive sweep of Duke in Durham earlier this year (Florida State, meanwhile, ends its regular season hosting Miami—who took the Seminoles to five earlier this year in Coral Gables). The match will be broadcast online on GoHeelsTV. 
Gold in Them Thar Hills!
After winning the regular season Conference USA crown with a 15-1 mark, Western Kentucky posted a 3-0 mark in the conference's tournament—winning it all with a thrilling five-set triumph over Rice: 25-18, 13-25, 25-18, 22-25, 18-16 (a remarkably similar outcome to the Lady Toppers' five-set regular season win over the Owls; WKU also took that one 18-16 in the final frame). The result put WKU into the poll for the first time this season at #24; they received votes for six-straight weeks beforehand (they also moved up 10 spots in the RPI to #32). From the Lady Toppers' SID:
"WKU has either received votes or ranked in the AVCA top 25 at least one time over each of the last four seasons. WKU's highest ranking came in 2013 at No. 16 while the team spent 14-consecutive weeks in the top 25 over the 2012 and 2013 seasons." 
Trojans Out, Rainbow Wahine In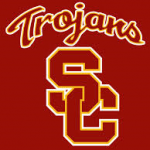 After an 0-2 weekend in the state of Oregon, Southern Cal fell to 14-14, and 7-11 in the Pac. The losses not only dropped the Trojans out of the rankings for the first time this year, it dropped them out of the AVCA poll for the first time since the final seven polls of the 1990 season—a remarkable run. Entering the 2014 season, USC was (appropriately) tied with UCLA for 4th place on the all-time rankings list (UCLA missed two polls this year: the Preseason poll and Week 1). Nebraska and Stanford were tied for first with 462 weeks, while Hawaii was third with 458 weeks—returning into the polls this week at #25 after missing out on seven weeks this year. Penn State entered this season at #6 with 412 weeks ranked, with Texas right behind with 404 (Florida is 8th with 352 weeks). USC now has to win one of its last two road matches—at #14 Arizona and at #17 UCLA—to be eligible for the tournament. The Trojans were swept at home by the Bruins earlier this year; this will be their first meeting with the Wildcats this season. 
This Week's AVCA Top Ten Action
Stanford @ #5 Washington, @ Cal
Wisconsin @ Rutgers, vs. #19 Purdue
Texas @ TCU, vs. #6 Florida
Penn State @ Northwestern, vs. #10 Nebraska
Washington vs. #1 Stanford, @ Washington State
Florida vs. South Carolina, @ #3 Texas
North Carolina vs. #21 Duke, Wake Forest
Florida State vs. Clemson, Miami
Colorado State vs. Wyoming
Nebraska @ #11 Illinois, #4 Penn State 
Other Key Clashes this Week
#12 BYU @ Loyola Marymount, #13 Oregon @ #23 Utah, #13 Oregon @ Oregon State, #14 Arizona vs. Southern Cal, #14 Arizona @ #22 Arizona State, #17 UCLA @ #22 Arizona State, #17 UCLA vs. Southern Cal, #18 Colorado vs. Oregon State, #18 Colorado @ #23 Utah
Upset Alerts
#10 Nebraska over #4 Penn State, Miami over #8 Florida State, Michigan over #11 Illinois, Loyola Marymount over #12 BYU, #23 Utah over #13 Oregon, Oregon State over #13 Oregon, Minnesota over #20 Ohio State, UC Davis over #25 Hawaii
Lionsfan's completely uninformed picks on the big matches
Stanford over Washington,
Wisconsin over Purdue,
Florida over Texas,
Penn State over Nebraska,
North Carolina over Duke,
Miami over Florida State,
Illinois over Nebraska,
BYU over Loyola Marymount,
Oregon over Utah,
Oregon State over Oregon,
Southern Cal over Arizona,
Arizona State over Arizona,
UCLA over Arizona State,
UCLA over Southern Cal,
Colorado over Oregon State,
Utah over Colorado
Lionsfan's Season-to-Date "Big Match" Prediction Record: 92-33
Lionsfan's Top 25
1. Stanford 2. Wisconsin 3. Texas 4. Washington 5. Penn State 6. Florida 7. North Carolina 8. Florida State 9. Illinois 10. Nebraska 11. Colorado State, 12. Oregon, 13. Arizona, 14. UCLA, 15. BYU, 16. Long Beach State, 17. Ohio State, 18. Kentucky, 19. Colorado, 20. Arizona State, 21. Duke, 22. Utah, 23. Purdue, 24. Oregon State, 25. Hawaii
(In: Oregon State, Hawaii; Out: Iowa State, Southern Cal; Knocking on the Door: Pacific, Kansas State, Oklahoma, Texas A&M, Loyola Marymount, Creighton, Marquette, LSU)
Russ Rose's Top 10: 1. Stanford, 2. Wisconsin, 3. Texas, 4. Washington, 5. Penn State, 6. Florida, 7. North Carolina, 8. Colorado State, 9. Florida State, 10. Illinois
John Dunning's Top 10: 1. Stanford, 2. Wisconsin, 3. Washington, 4. Penn State, 5. Texas, 6. Florida, 7. North Carolina, 8. Illinois, 9. Florida State, 10. Colorado State
Jerritt Elliott's Top 10: 1. Stanford, 2. Penn State, 3. Wisconsin, 4. Texas, 5. Florida, 6. North Carolina, 7. Washington, 8. Florida State, 9. Colorado State, 10. Nebraska
Mary Wise's Top 10: no ballot this week
Hottest Team: Stanford, Florida, North Carolina, Penn State, Wisconsin
Losing Steam: Purdue
RPI Watch: The last published RPI before the tournament selection could be very telling—last year, the Top 8 in the RPI were the Top 8 seeds, with the only difference being a flip between #4 and #5 (Missouri over Florida). That could mean that Penn State is looking at a #3 seed—they are still at #10, and the last weekend of matches is often inconsequential in terms of RPI movement and tournament decisions. (Although 2012 featured more disparity between RPI ranks and seeds). The B1G could also just get five bids, six tops…and things are not looking good for Purdue, which desperately could use a win over Wisconsin:
1. Stanford, 2. Texas, 3. Florida State, 4. Washington, 5. Wisconsin, 6. North Carolina, 7. Florida, 8. Oregon, 9. Illinois, 10. Penn State, 11. Nebraska, 12. Iowa State, 13. Arizona,          14. Kansas, 15. Kentucky, 16. Colorado State, 17. UCLA, 18. Kansas State, 19. Texas A&M, 20. BYU, 21. Duke, 22. Oklahoma, 23. Southern Cal, 24. Colorado, 25. Long Beach State (29. Ohio State, 49. Minnesota, 50, Michigan State, 53. Michigan, 54. Purdue)
The biggest questions on Penn State fans' minds:
Will the Lions beat Nebraska, and will that help them in terms of seeds if they do?
Will Penn State be a #2 or a #3 seed?
How likely is it that the Lions are put in the same region as Stanford or Washington?
Wins by Florida and North Carolina—which I currently have projected—could keep the Lions as a #3; it might not matter, as they could get the same scheduled matchup anyway as a 2 or 3. The worst case scenario would be the committee paring Stanford and Penn State (same as last year); Texas and Florida (Round 3 this year!); Washington and Wisconsin in Seattle (for the second time this year); and Florida State and North Carolina (also for the third time this year, and shades of Missouri/Florida last year). Let's hope they have a better plan in mind.
My current projections:
Ames Regional: 1. Stanford (#1), 2. North Carolina (#8), 3. Illinois (#9), 4. Iowa State (#16)
Louisville Regional: 1. Texas (#2), 2. Penn State (#7), 3. Oregon (#10), 4. Kansas (#15)
Seattle Regional: 1. Washington (#3), 2. Florida (#6), 3. Arizona (#11), 4. Colorado State (#14)
Minneapolis Regional: 1. Wisconsin (#4), 2. Florida State (#5), 3. Nebraska (#12), 4. (#13) UCLA
I just can't understand Kentucky as a seed, but they very well could. Iowa State could be a stretch as a seed, but the RPI likes them right now and they host a Regional.