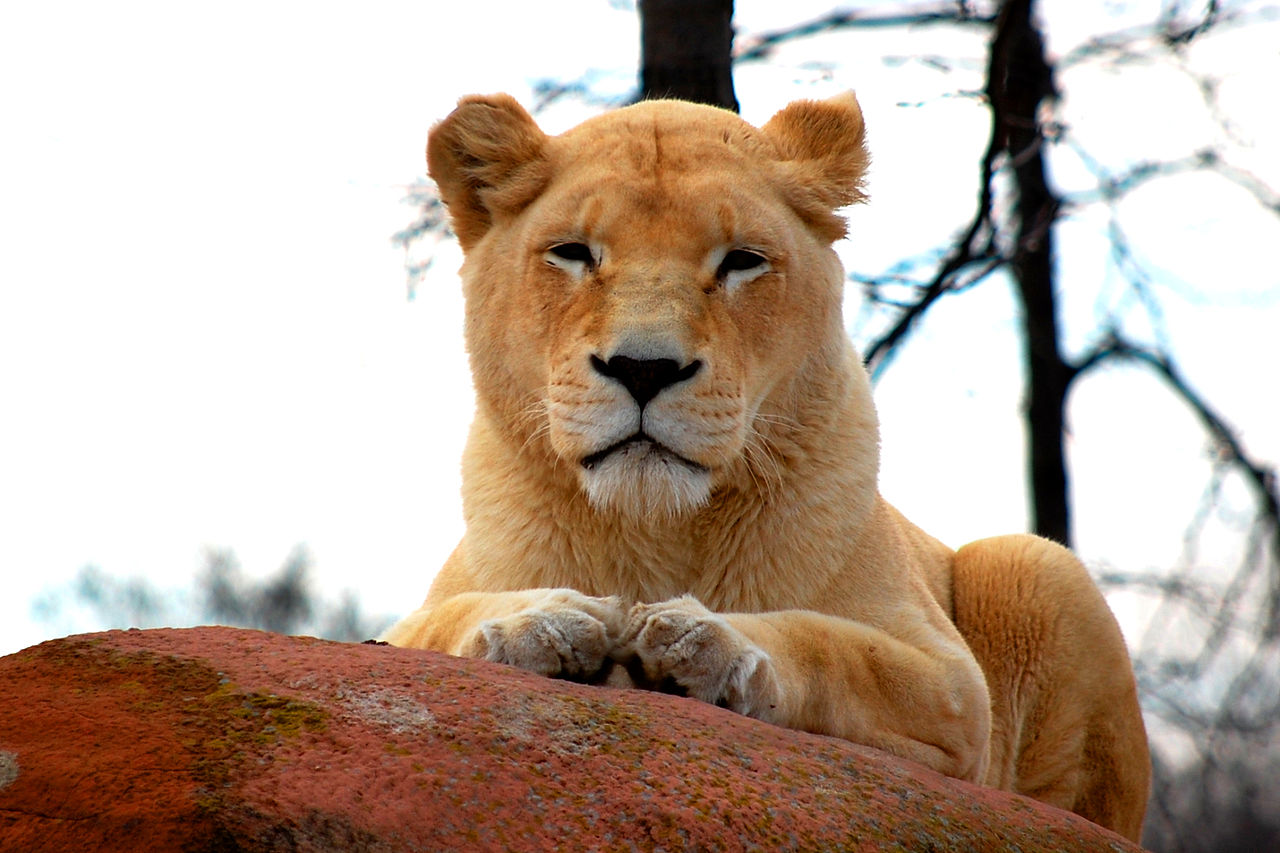 Lionsfan Looks at Week 4
Photo Finish
Entering the weekend, Russ Rose trailed Hawaii coach Dave Shoji for the top spot on the all-time Division I wins list by three. After the weekend, he trails by one: The Lions had four wins, while Hawaii lost one of three matches. If both coaches win out this weekend, Rose will surpass the legend: Penn State has four contests, while Hawaii has two. Expect it to be a seesaw battle all season long.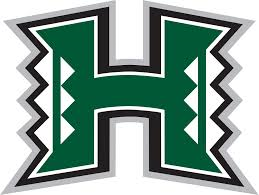 Hawaii's sweep loss to UCLA sent them out of the Top 25 for the first time since 1992 (now that's an impressive streak!). From the Honolulu Star-Advertiser:
"It's only someone's opinion," Shoji said Monday. "But all we can do is win as many as we can and maybe gain some respect back. Expected with three losses but none of those were bad losses."  Hawaii was unranked for the final four weeks of the injury-plagued 1992 season when the Rainbow Wahine went 15-12 and missed the postseason for the only time in program history.  Hawaii remains No. 3 on the all-time list of weeks in the poll, which dates back to 1982. Only Nebraska and Stanford have been ranked in every poll with 466 consecutive weeks; Hawaii is third at 461 and UCLA and USC tied for fourth at 447. 
Badger Brawl
The premier event this weekend has Wisconsin travelling to Seattle for the Pac-12/Big Ten Showcase. The Badgers square off Friday night with Southern Cal, then play host Washington the next night (Maryland will also make the trip). Wisconsin has quietly been racking up wins, including a sweep at Colorado State that now looks even more impressive. The Badgers are the B1G's hope to stop the bleeding on its disappointing out-of-conference season so far, and get two opportunities to make a statement on a big stage. The Badgers are 4-3 lifetime against the Trojans, last meeting in 2001 (a 3-2 win); and are 1-3 against the Huskies, the last meeting a sweep loss to Washington in the second round of the 2005 tournament—the year the Huskies won it all without dropping a set.
(*cough*someonepleasebroadcastonUstream*cough*)
Red Redemption?
After a disappointing start to the season with back-to-back home losses, Nebraska gets its next big test as two more tough opponents visit Lincoln. Up first is in-state rival Creighton on Wednesday; the Bluejays are 6-3, all losses coming to ranked teams. Then former Big 12 nemesis Texas visits on Saturday. The Huskers hold a 30-20 series edge over the Longhorns dating back to 1981 (the two played in the Big 12 from 1996 to 2010), but Texas has won eight of the last 10 meetings — including two wins last season, one of them a 3-0 Regional Final victory in Lincoln.  Both of the Huskers matches can be viewed online with a Big Ten Plus subscription. 
Wise Wins
Well, that was convincing, wasn't it? After losing their most challenging tests of the season to Florida State and Texas, the Florida Gators put themselves back into the national championship contender conversation with convincing sweeps of then-#13 San Diego and then-#6 Southern Cal. Freshman middle blocker Rhamat Alhassan was named AVCA Player of the Week for her efforts—and earned her second SEC Offensive Player of the Week award –after career matches [.575 clip, 27 kills (4.50 k/s), 5.58 points per set and 2.0 blocks per set]. She ranks second in the nation with a .529 hitting percentage (first in the SEC).
The triumph over the Trojans also gave coach Mary Wise her 800th career win. From the Gators' SID:
Wise is the only active female Division I head coach to eclipse 800 career victories. Wise, the nation's winningest coach since taking over at the helm of the University of Florida volleyball program in 1991, is the third-winningest active Division I coach in the country (.843 win percentage) in her 28th season as a head coach.  "What really made it special is how many of our former players were in the stands at USC. From Kari Klinkenborg, Kim Hale, Kelly Murphy, who is training with the National Team, Tangerine Wiggs, Callie Rivers, Cassandra Anderson, they were all there and that group — they were a part of a whole lot of wins — so I really did get to share it. I was asked if I remember No. 600 or 700 — I remember number one but I will definitely remember No. 800 because it was with this group, at that match, shared with all those alums." 
Texas A&M
Like the Gators, Texas A&M made a huge statement at the same tournament—in addition to a 3-1 win over San Diego, the Aggies came out on top of a hard-fought 25-23, 15-25, 25-27, 25-13, 16-14 win over then Southern Cal in Los Angeles. From the Aggies' SID:
"It was A&M's first victory against USC in nine all-time meetings, and it also marked A&M's highest ranked win since a home victory over No. 6 Nebraska in 2009. It is the Aggies' highest win away from College Station since 2001, when A&M swept sixth-ranked Wisconsin in an NCAA regional semifinal at Stanford in 2001, and it is A&M's highest ranked win against a hosting team since the Aggies shocked No. 3 Hawaii in Honolulu in the 1999 NCAA regional semifinals."
For their impressive efforts, the 7-1 Aggies (their lone loss a 3-2 setback to UTSA)—who weren't even receiving any votes last week—clocked in at #21 (which—if you ask lionsfan—is still too low). It is the program's first poll appearance since the 2009 final poll (#21); the Aggies spent four weeks in the poll that year during the regular season. But there's little time to celebrate. Up next is a brutal back-to-back showdown with #6 Florida State (who moved up a spot this week to tie their program-best ranking from 2012) in College Station (both matches can be viewed online through Watch ESPN if your provider carries the SEC Network). 
Rams Tough 
With an impressive 3-1 win (a tight match with three 2-point set victories) over former conference foe Brigham Young, Colorado State notched a signature win and improved to 9-1.  The win is the program's 11th win over a top-10 opponent under coach Tom Hilbert, and is the first away from home since Nov. 25, 2006 (# 9 Utah). The Rams made one of the biggest climbs of the week, moving up six spots to crack the Top 10 at #8. That could be a short-lived visit if the Rams can't get past their next big test: a road trip to #18 Arizona State, a squad angry after a sweep loss to Louisville.
As noted by the Colorado State SID:
"The ranking is CSU's highest since Nov. 15, 2004, and marks the first time since 2000 and 2001 that the Rams have been ranked in the top 10 in back-to-back seasons. CSU spent five weeks in the top 10 last year, peaking at No. 9… CSU has now been ranked in 17-consecutive polls dating back to last September. All-time, CSU has been ranked in 253 of 465 polls – which ranks 14th nationally – and holds 64 appearances in the top 10 – which ranks 19th." 
Lion's Roar
No, we're not talking about those Lions we know you all love. No, we're talking about Iggy the Lion, the mascot for Loyola Marymount in Los Angeles. LMU is undefeated and finally cracked the Top 25, an honor many felt they should have earned after sweeping UCLA in late August. This is the first time since 2004 that the program has been ranked, and one more win will tie the school's 10-0 start in 2003. LMU has now been ranked a total of 106 times, reaching as high as #6 in 1996. As the Loyola Marymount SID notes, "LMU last sat in the polls nearly 10 years ago to the day, sporting a #20 ranking on September 13, 2004. This week marks the 106th time that LMU has been included in the Top-25."
History Lesson: "Although its origin is somewhat clouded, the Lion mascot has been synonymous with Loyola Marymount University for more than 70 years. According to the Oct. 5, 1923 edition of the school newspaper, the Los Angeles Loyolan, the Lion mascot was suggested by an enthusiastic fan after 1919 when St. Vincent's College became Loyola College. Noting the Loyola football player's fierce competitiveness, that unknown fan described the Loyola players as Lions. The name did not generate too much popularity and the Loyola athletic nickname remained 'Loyolan's' until 1923." 
The Shebby Quack  
Quietly rising the ranks this season has been Oregon, moving from unranked in the preseason poll to #14 in Week 3 (which some could argue is still too low). The Ducks have a win at Hawaii and over three Big Ten Schools as part of their 9-0 start. A large part of the success has come from 6-0 Fr. OH Frankie Shebby, who this week became the second Oregon player ever to earn Pac-12 Freshman of the Week honors twice in a season (the other? Teammate Liz Brenner, who did it in 2011.) 
The Other Mountaineers
West Virginia gets all the mountain glory, but some Mountaineers of another state are off to an 11-0 start. Appalachian State has never been ranked in the AVCA poll, but with 24 points they are inching ever so close, clocking in at an unofficial #29 this week. The program beat Maryland and Radford (the team that beat Cal) last weekend, and also has a win over Louisville. (The Mountaineers also have a win over Presbyterian, whose mascot is the Blue Hose—which pretty much leaves lionsfan speechless, especially knowing that its origins are surprisingly literal… This top's the mascot of my dad's high school, the Wyomissing Sunsets, which has since changed mascots to the Spartans.)
The weekend continued the program's best start ever. In their release last week, the Mountaineers noted "The AVCA voters include the coaches of some of the top volleyball programs in the country. Some of the coaches who voted for the Mountaineers include Penn State's Russ Rose and Texas' Jerritt Elliott." (Both coaches still have the program ranked this week.)
From the App State SID:
"The Mountaineers currently lead the nation in assists per set as a team with 14.31, while Paige Brown is also the national leader in assists per set, recording 12.72. App State ranks fourth nationally in kills as a team, tallying 14.97 per set. Emily Corrigan is sixth in the nation in kills per set, averaging 5.90, and is third in total kills with 195 so far this season. The Mountaineers are one of only 15 teams in the country still undefeated. Fellow Sun Belt opponent Louisiana Lafayette is also yet to record a loss."
We think it's a shame the Mountaineers don't play North Carolina this year, and we still love the memory of the Appalachian State football team stunning Michigan in 2007 (lionsfan remembers it vividly…)
DigNittanyVolleyball's North Pole Poll (It's Cold at the Top) 9-15-14 (Coaches' Votes per AVCA 9-15-14 Poll ) Click on Images for More Information
Rank
North
Pole
Poll

W
L
John
Dunning's
Top 10

Jerritt
Elliott's
Top 10

Lionsfan's
Top 10

Russ
Rose's
Top 10

Mary
Wise's
Top 10
#1
(10
Pts)


(50 Pts)
4

0
#2
(9
Pts)



(40 Pts)
4
0
Penn
State


Wisc.


Penn State




#3 (tie)
(8
Pts)
Wisc.



(39 Pts)
5
0
Wisc.


Penn State



Penn
State


Wisc.

#3 (tie)
#4 = 7
Pts)
Penn
State


(39 Pts)

4
1
Wisc.

Wisc.

#5
(6
Pts)


(31 Pts)
6
0
Florida
State
#6
(5
Pts)
Florida
State

(26 Pts)
6
0
Florida
State
Florida
State
Florida
State

Penn State




Florida
State
#7
(4
Pts)


(19 pts.)
5
0
#8
(3
Pts)


(11 pts.)
6
0
Colorado State

Purdue





#9
(2
Pts)
Colorado State



(7 pts.)
5
1
Colorado State



#10
(1 pt.)
(#10 =
1 Pt)




(4 pts.)
5
1
Colorado State
Colorado State
5
1
Lionsfan's 11 through 25 Teams:
11. UCLA, 12. Texas A&M, 13. Southern Cal, 14. Nebraska, 15. BYU, 16. Purdue, 17. Kentucky, 18. San Diego, 19. Minnesota, 20. Kansas, 21. Illinois, 22. LMU, 23. Arizona State, 24. Creighton, 25. Hawaii (In: Texas A&M, LMU; Out: Michigan State, Duke; Knocking on the door: Arizona).
*lionsfan gave the biggest boosts to Colorado State, North Carolina, Oregon, UCLA and Texas A&M this week, all clustered together in the 8-12 spots.
This week's AVCA Top Ten Action
Stanford @ #19 San Diego, vs. Eastern Washington (N), vs. Cal State Northridge (N)
Texas @ #9 Nebraska
Penn State vs. Eastern Illinois, DePaul, Illinois-Chicago, East Carolina
Wisconsin vs. #10 Southern Cal (N), @ #5 Washington
Washington vs. Maryland, #4 Wisconsin
Florida State vs. Auburn, @ #21 Texas A&M (2 games)
Florida vs. Marquette, Central Florida
Colorado State @ #18 Arizona State, vs. Pepperdine (N), North Carolina Central (N)
Nebraska vs. Creighton, #2 Texas
Southern Cal vs. #4 Wisconsin (N), Maryland 
Other key clashes this week
#13 North Carolina vs. Oklahoma
#16 Illinois @ Creighton
Upset alerts
Pepperdine over #8 Colorado State
Creighton over #9 Nebraska
Utah over #12 BYU
Oklahoma over #13 North Carolina
Lipscomb over #15 Kentucky
Creighton over #16 Illinois
Colorado over #16 Illinois
San Diego State over #19 San Diego
Washington State over #23 Loyola Marymount
Western Kentucky over #25 Michigan State
Lionsfan's completely uninformed picks for the big matches
Stanford over San Diego
Texas over Nebraska
Wisconsin over Southern Cal
Washington over Wisconsin
Texas A&M over Florida State (night 1)
Florida State over Texas A&M (night 2)
Arizona State over Colorado State
Nebraska over Creighton
North Carolina over Oklahoma
Illinois over Creighton
Lionsfan's Season-to-Date "Big Match" Prediction Record: 19-10
Hottest Team: Florida, Texas A&M, Oregon, UCLA
Losing Steam: Southern Cal, San Diego