By Lionsfan
The ACC Marbles?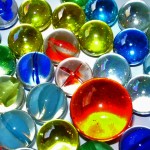 It's finally here, the ACC battle that could have a huge impact on the NCAA tournament seedings. Since being swept in Tallahassee, North Carolina has won 11 straight matches—and gets its second shot at undefeated Florida State on Friday night.
But the night before, the Seminoles will have to play at Duke—which has lost two of its last three matches (both in five sets). It's a dangerous back-to-back challenge for Florida State, which hasn't had a sweep win in its last six matches. Florida State is 38-20 all time against the Tar Heels, and this will be the first time in history the two programs have met as Top 10 teams (earlier this year, the #3/#12 matchup was the highest-ranked battle between two ACC teams in the conference's volleyball history).
The Duke/FSU match can be seen on ESPN3, but it looks like you'll need to subscribe to GoHeelsTV (cheapest option: $9.95) to catch the UNC/FSU match online Friday night. 
The Big 2 Show Big Depth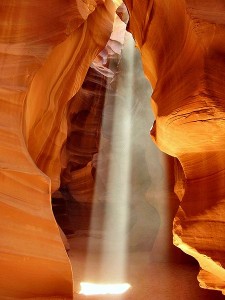 Those Cali schools never saw it coming. With Colorado being on a hot streak, it looks like UCLA and USC maybe did a little too much prep on the Buffaloes—and it worked, both schools notching sweep wins over the upset minded team.  But both schools also were on the receiving end of sweep losses from the most unlikely foe: Utah, the 10th place team in the Pac that entered the week with only two conference wins.
Can they put a scare in Washington this weekend? Meanwhile in Big Ten land, Iowa surprised everyone with a 3-1 win over Purdue, who was playing without the services of junior OH Annie Drews.
The Hawkeyes stand 12th in the conference, but have now won four in a row—and head into State College with a lot of confidence. Northwestern also notched an impressive split in their week against Illinois, winning in five in Evanston to knock the Illini out of the Top 10.
Michigan had Wisconsin on the ropes, leading 13-11 in the fifth set in Ann Arbor—but lost 16-14. They get a rematch on Wednesday in Madison, sadly the only match on BTN this week (stupid basketball season!).
The Wolverines need to win four of their last six matches to be eligible for the tournament, and all but one of those opponents are ranked. 
SEC Showdown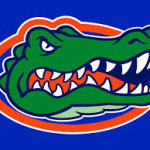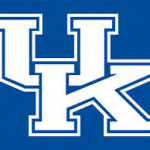 Florida has quietly been building up an impressive resume, rolling to a 13-0 SEC mark while only dropping two sets. Sadly for volleyball fans, Florida only matches up once this season with the other likely tournament teams (Texas A&M, Kentucky, LSU and Alabama).
Kentucky is the only one of those schools they haven't played yet, and that happens Sunday in Lexington (you can see it on the SEC Network). Kentucky is 11-2 in the conference and has had a tougher schedule, its two losses coming to Texas A&M and LSU—two teams it also beat.
The Wildcats—who have won four sweeps in a row—would love a signature win to impress the selection and seeding committee. But Florida won both of their matchups last year, including a five-set win in Lexington.
Move Over, Payton!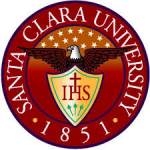 Why? Because those other Broncos are making a name for themselves. With wins over Gonzaga and Portland, Santa Clara has won four in a row—upping its overall record to 20-7 and its West Coast Conference record to 10-4, two games behind leader BYU. Those efforts have them finally cracking the poll at #25, their first (and overdue, if you ask lionsfan) appearance this season.
In fact, it is their first appearance since notching #25 in the final poll of the 2009 season, and the first regular-season poll appearance since Week 11 of 2008 (when they were #21; the Broncos also were #25  in the final poll that year).
The Broncos have four top 25 wins to their credit this season, including defeating No. 11 BYU.They host their final four matches of the regular season.
From the Santa Clara SID:
"It's nice to be recognized for all the work we have put in this season with a top 25 ranking.  We know we have four really important home matches coming up the next two weeks and we are really trying to focus on one match at a time," said Bronco head coach Jon Wallace.  "We feel like we are headed in the right direction with our team right now, starting three freshmen and two sophomores. We are building for years to come." 
Almost, Arizonas!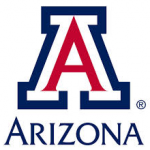 They didn't win, but the two squads from Arizona sure put a scare in top-ranked Stanford—and at Maples Pavilion, making it even more impressive.
After getting clobbered the first two sets, Arizona State won the next two—losing 15-11 in the fifth. Two nights later, Arizona also extended the Card to five, losing 15-9.
The Arizonas host the Oregons this week, the schools split their earlier season meetings (Arizona beat Oregon State but lost to Oregon, while the reverse was true for Arizona State).  In the crazy good Pac this year, who knows what to expect? But with Oregon and Arizona in the discussion for seeds, expect a big battle.
Stanford hits the road to face its Los Angeles sisters, both smarting after those losses to Utah. Can one of them give the Card its first loss this season? 
Life's a Beach (Update)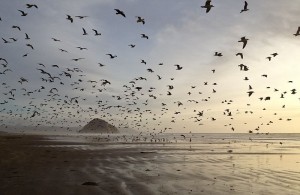 Since losing in five to Oregon State, Long Beach State has won 11 in a row—including two five-set thrillers over top conference rival Hawaii. The Beach are now 20-4 and 10-0 in the Big West, increasing its conference lead to three games over Hawaii and UC Davis with six left to play.
They upped their all-time record against Hawaii to 17-28-1 (only three other programs have more wins against Hawaii: UCLA, Pacific and USC), and moved up to #20, a season high.  Teams like Illinois and North Carolina—which notched season-opening sweeps against Long Beach — probably have huge RPI smiles on their faces. 
This Week's AVCA Top Ten Action
Stanford @ #21 Southern Cal, @ #18 UCLA
Washington @ #22 Colorado, @ Utah
Florida State @ Duke, @ #8 North Carolina
Wisconsin vs. Michigan, @ Iowa
Texas vs. West Virginia, @ #24 Oklahoma
Penn State vs. Iowa, Minnesota
Florida vs. Auburn, @ #15 Kentucky
North Carolina vs. N.C. State, #3 Florida State
Colorado State vs. Air Force, New Mexico
Oregon @ #14 Arizona, @ #19 Arizona State 
Other Key Clashes This Week
#12 Illinois vs. #17 Ohio State
Upset Alerts
Colorado over #2 Washington,
Utah over #2 Washington,
San Diego over #13 BYU,
Northwestern over #16 Purdue,
Michigan over #17 Ohio State,
Oregon State over #19 Arizona State,
Kansas over #23 Kansas State,
Baylor over #23 Kansas State,
Iowa State over #24 Oklahoma,
Loyola Marymount over #25 Santa Clara
Lionsfan's Completely Uninformed Picks on the Big Matches
Stanford over Southern Cal,
Stanford over UCLA,
Washington over Colorado,
Washington over Utah,
Florida State over Duke,
North Carolina over Florida State,
Texas over Oklahoma,
Florida over Kentucky,
Arizona over Oregon,
Arizona State over Oregon,
Illinois over Ohio State
(Lionsfan's Season-to-Date "Big Match" Prediction Record: 75-27)
Lionsfan's Top 25
Washington
Stanford
Florida State
Wisconsin
Texas
Penn State
Florida
North Carolina
Oregon
Colorado State
Illinois, 12. Nebraska, 13. Arizona, 14. Ohio State, 15. UCLA, 16. Kentucky, 17. BYU, 18. Arizona State, 19. Purdue, 20. Long Beach State, 21. Southern Cal, 22. Colorado, 23. Santa Clara, 24. LSU, 25. Oklahoma
In: Long Beach State;
Out: Kansas State;
Knocking on the Door: Iowa State, Ohio, Kansas State, Oklahoma, Oregon State, Duke, Texas A&M, Loyola Marymount, Creighton, Marquette)
Russ Rose's Top 10: 1. Stanford, 2. Washington, 3. Florida State, 4. Wisconsin, 5. Texas, 6. Penn State, 7. Florida, 8. North Carolina, 9. Colorado State, 10. Oregon
John Dunning's Top 10: 1. Stanford, 2. Washington, 3. Florida State, 4. Wisconsin, 5. Penn State, 6. Texas, 7. Florida, 8. North Carolina, 9. Colorado State, 10. Oregon
Jerritt Elliott's Top 10: no ballot (again!) this week…what's wrong, Jerritt?!
Mary Wise's Top 10: 1. Stanford, 2. Washington, 3. Florida State, 4. Wisconsin, 5. Texas, 6. Penn State, 7. Florida, 8. North Carolina, 9. Nebraska, 10. Oregon
Hottest Team: Washington, LSU, Utah
Losing Steam: Purdue, Colorado, Kansas State, Duke
RPI Watch
The sixth RPI rankings dropped Penn State back down to 10, and spell danger for a sixth Big Ten team making the tournament—a near logjam on the wrong side of the cutoff:
Stanford, 2. Florida State, 3. Washington, 4. Texas, 5. Wisconsin, 6. North Carolina, 7. Florida, 8. Oregon, 9. Illinois, 10. Penn State, 11. Nebraska, 12. Colorado State, 13. Kentucky, 14. Southern Cal, 15. Texas A&M, 16. Kansas State, 17. UCLA, 18. Iowa State, 19. Arizona, 20. Kansas, 21. LSU, 22. BYU, 23. Marquette, 24. Oklahoma, 25. Ohio State (46. Purdue, 49. Northwestern, 50. Michigan State, 52. Michigan, 53. Minnesota)
With Stanford and Washington continuing to be the top two teams in the country, Florida State, Wisconsin and Texas occupy the next three spots.
The next six teams seem clear, but in what order? Illinois, Penn State and Nebraska from the B1G would be joined by Florida from the SEC, North Carolina from the ACC and Oregon from the PAC.
Of those teams, Oregon seems the most at risk for multiple losses (they have six tough matches to close out, with four on the road). Wisconsin's biggest challenge is hosting Illinois, but I think the Badgers win out.
Penn State has some winnable-but-dangerous road matches at Michigan and Northwestern, while Nebraska should be riding an eight-game win streak into their tough closing week on the road at Illinois and Penn State.
The Florida @ Texas match to close the regular season will be very interesting: a Florida win would potentially keep then safely ahead of Penn State in seeding (regardless of Penn State winning out).
The other biggest question comes with North Carolina—and we get the answer this week. Florida State has to play at Duke and UNC on back-to-back nights; I think the Tar Heels notch a huge win against the Seminoles this week—which again means that both teams could easily be ahead of Penn State in seeding.
I think the highest seed Penn State can get is a 6, barring some major meltdowns from others.
__________________________________________________________________
Photo Credits