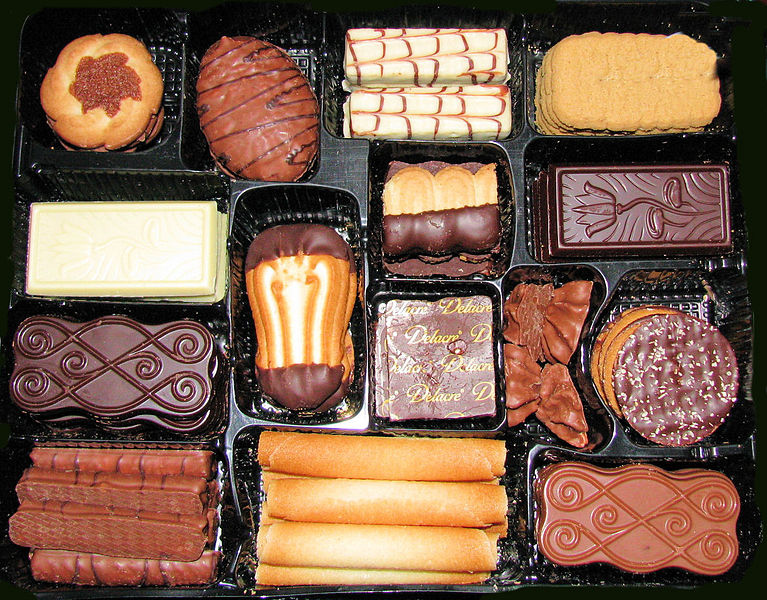 Not really 16, but chocolate is a negative calorie food, right?  So who's counting.
Lionsfan on the Sweet Sixteen
Lexington Regional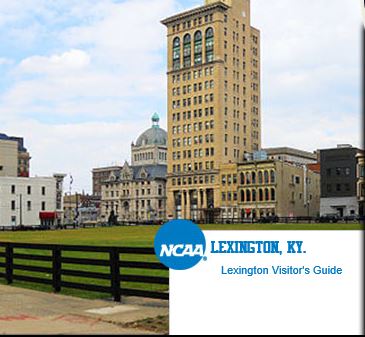 #7 Stanford vs. #10 Minnesota  –  7 p.m. ET, Dec. 13 [ESPN3.com]
Can Stanford crash the B1G party?
The program certainly has the credentials to impress. The Cardinal, as readers are most likely aware, is one of only two schools to have appeared in every NCAA tournament.  As gostanford.com proudly points out, Stanford has won more NCAA titles (6), made more Final Fours (18), competed in more national championships matches (14) and won more NCAA tournament matches (103) than any program in the nation. 
Along with Penn State and Texas, they have finished strong — in their last 18 matches, they have swept 10 opponents, including Washington.  Their only two losses were five-setters to the Huskies and Trojans.  (We bet both Cardinal and Lions' fans wish one of these teams was in the Illinois regional . . .) 
Their matchup with Minnesota is a rematch of the 2004 title tilt, which Stanford won in a sweep (the schools last met in Minneapolis in 2007, with the Card winning 3-1).  This season, the Gophers had a surprisingly tough time with another Pac team — Colorado — in Minny, squandering a two-set lead before taking control in the decisive fifth set.  The Gophers can't afford another lapse against Stanford, who won't be as accommodating. The Card had no problem dispatching Hampton and Oklahoma last weekend. 
#2 Penn State vs. Michigan State  –  5 p.m. ET, Dec. 13 [ESPN3.com]
Meanwhile, Penn State will face off for the third time this season against a very dangerous Michigan State squad.  Although the Spartans didn't finish as strong as they started, they own the only conference win over the Lions this season, and are already familiar with Lexington, having dispatched the host Wildcats last Saturday in four sets.  The Lions had perhaps their most impressive outing of the year in East Lansing in early November, hitting .451 en route to a convincing sweep.  If Penn State can harness that power again, they will be tough to beat…but expect coach Cathy George to come up with a new game plan to rattle the Lions. 
The Spartans only have to look back a year for motivation, when they headed to Los Angeles for the first two rounds to defeat San Diego and host UCLA — the defending national champ. Can they catch fire again?
Of course they can.  We're pretty sure Coach Russ Rose isn't looking past the familiar opponent and focusing on a potential meeting with Minnesota or Stanford, especially after the Lions got a tougher challenge than many expected in the first round, giving up 21 points in each of the first two sets against Long Island.  Thankfully, the Lions picked it up to manhandle (err, womanhandle) Utah in Round 2, their -14, -15, -11 win far more impressive than even the most diehard Lion fans could have hoped for.  (But don't get too excited…the Utes didn't manage a set off Stanford this season in two tries, either . . .)
Lincoln Regional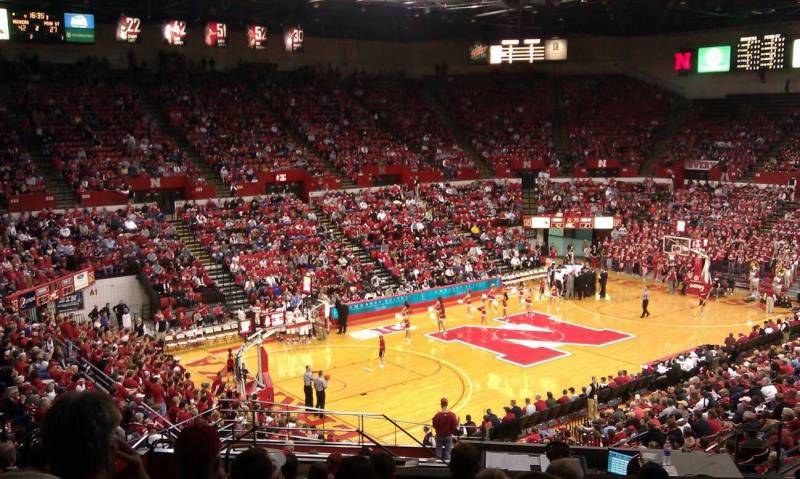 #1 Texas vs. American – 6:00 PM ET, Dec. 13 [ESPN3.com]
This regional features the favored and defending national champ, the best homecourt advantage in the country, an upstart Cali team having its best season in program history . . . and American, the Cinderella of the ball who swept both Georgia and Duke in Durham to advance to its first ever Sweet 16.  The Eagles have flirted with a huge upset before, taking UCLA to five sets in Round 1 of the 2010 tournament.  And guess where that was? Austin . . . an omen perhaps of more magic to come?
#8 Nebraska vs. #9 San Diego – 8:00 PM ET, Dec. 13 [ESPN3.com]
Meanwhile, what many fans view as the best Sweet 16 contest pits the host Huskers against San Diego — a team that started the season out with a bang, notching wins over USC, Hawaii, Illinois, Iowa State . . . and almost Texas, who they took to five.  The Toreros ended the season with a five-set win over WCC rival BYU, a victory looking all the more impressive now considering how amazing the Cougars looked in Honolulu. 
Nebraska will have its hands full and could need the crowd to take down the giant killers. If they can and the Longhorns await, we're betting the Huskers would relish a rematch after their five-set loss in Austin earlier this year.
 
Champaign Regional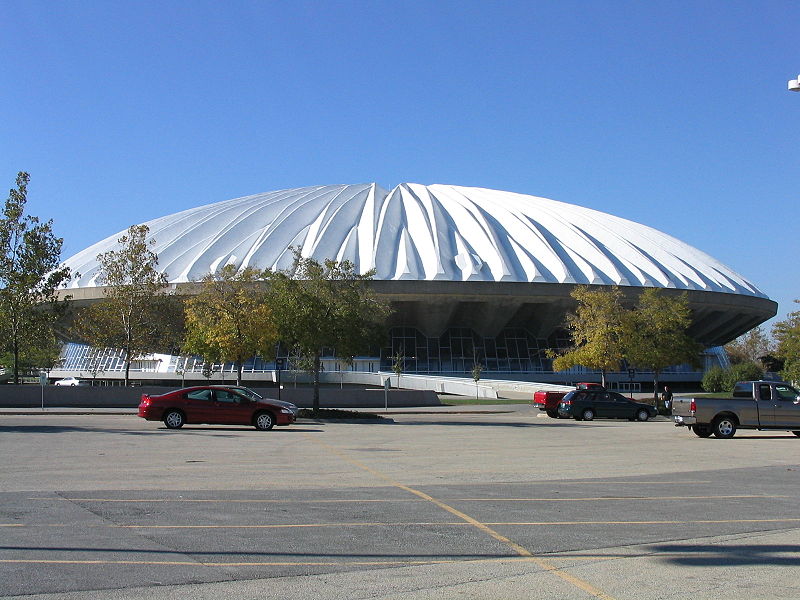 #12 Wisconsin vs. Florida State – 5:00 PM ET, Dec. 13 [ESPN3.com]
Like the Lexington regional, this quarter features three B1G teams against an outsider — in this case Florida State, who have as good a chance as anyone to survive.  The Seminoles got a measure of redemption for their second round loss to Florida in 2010 (a 17-15 decision in the fifth set to the Gators in Gainesville).  Last weekend, in the same venue, Florida State came out on top in five.  Coupled with their Final Four run in 2011 (which featured a win over Purdue), this team has the experience and coaching to get it done. 
But first they have to take on the Badgers, who are making their first regional appearance since 2006 (and their first tournament since 2007).  Wisconsin looked impressive in a sweep of Cal, and if coach Kelly Sheffield can win two matches this weekend, he will have 300 in his career.
#13 Illinois vs. Purdue – 7:00 PM ET, Dec. 13 [ESPN3.com]
On the other half, host Illinois will meet Purdue — who impressively took down undefeated Missouri in Columbia to advance to the Sweet 16.  The Illini and Boilermakers each won on their homecourts this season.  This time, Illinois has the crowd advantage, but lionsfan thinks Purdue is the new favorite to win this Regional (he would probably be most surprised with a Wisconsin win, but not too surprised . . .).
But there's another title at stake in this match — Battle of the Best Looking B1G head VB Coach.  For Purdue OH Val Nichol's take on this hot topic (and the very humble response of one key coach), Click Here.    
Los Angeles Regional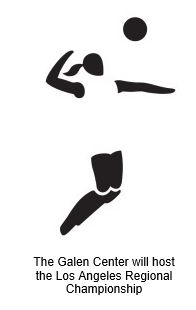 #3 Washington vs. #14 Kansas – 8:00 PM ET, Dec. 13 [ESPN3.com]
Washington starts its journey to get back to Seattle with Kansas.  Besides American, the Jayhawks are probably the team least likely to advance — but if the Huskies are off at all (they dropped the first set against LSU at home in Round 2), Kansas may be able to frustrate them.
Huskies Coach Jim McLaughlin has plenty of experience against Jayhawks Coach Ray Bechard — McLaughlin donned a different shade of purple before arriving in Seattle, coaching Kansas State for four seasons.  The Jayhawks are in their first ever Sweet 16, and have faced the Huskies just once before (I think . . . see below). 
And a note to the Washington SID — your site says that you have never played Kansas in volleyball before:

You might want to check on that, because it's certainly news to the Kansas SID, which says the following:
Nine years and nine days separates the Jayhawks and Huskies from their only two meetings in series history. On Dec. 4, 2004, Kansas was looking for its first Sweet 16 berth and fought off the seventh-overall seeded Washington after falling behind two sets to none. Kansas stormed back, winning the next two sets to force the decisive fifth set. Washington came out on top of the back-and-forth fifth, 15-12, to advance to the Sweet 16.
And news to the Kansas First News, which posted the following quote from Coach Bechard about the 2004 match that you appear to have missed:
"We were down 2-0 and came back and got it to a fifth set," recalls head coach Ray Bechard. "I think it was one of the better efforts that I've been a part of by a Kansas volleyball team. I'm pretty sure they went on to the Final Four that year and then they won a national championship in 2005. They've just been consistently, extremely good and this appears to be one of their better teams. For them to go through their league and win 18 out of 20, obviously they play at a high level consistently. This time of year, it's wonderful to still be playing and you know you're going to run into some great teams."
6 Southern Cal vs. BYU – 10:00 PM ET, Dec. 13 [ESPN3.com]
 Meanwhile, on the other side, all lionsfan can say is "Wow…" to BYU!  The Cougars produced perhaps the most head-turning result of the tourney, with a convincing sweep of Hawaii (-21, -17, -13) after fighting off Arizona State in 5.   And they did it all in Honolulu, where the Rainbow Wahine enjoy a formidable advantage. Suddenly, that Huskies/Trojans rematch is looking like much less of a sure thing (can you imagine if BYU's 6-7 Opp Jennifer Hamson hadn't taken a redshirt this season!!). 
USC looked solid in two sweeps, but BYU figures to present a tougher challenge.  BYU and USC have met 18 times, the Cougars winning just six of them. Their last meeting was in the second round of the 2006 tournament, when USC won in a sweep.  The Cougars bowed out to another Pac team (Oregon) in the same round last year.  Can they improve and silence the doubters again?