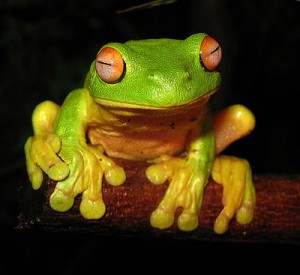 Lionsfan Looks Ahead
Santa, is that you? What other excuse can there be to explain this Christmas in September!
This week features ten matchups between ranked teams, and some almost-ranked teams looking for upsets. It's like the NCAA tournament came three months early. These matches will go a long way in determining poll positioning before the conference seasons start. Florida State, Florida, Southern Cal, Stanford and Michigan State have the toughest roads ahead this week. Let's take a closer look…
Stanford

vs. Penn State

(

Super Sweet 16th)
The only two teams to make every NCAA tournament. The only two teams to win six NCAA championships. THE rivalry continues this Friday, and if Stanford looks as scary good as it did in a dismantling of Nebraska in Lincoln last Sunday, they will even the series at eight games each. Here's a look at the legendary history between Penn State and the Cardinal:
Dec. 10, 1992 (Champaign, Ill.; NCAA Regional Semis): #2 Stanford defeats #9 Penn State 15-13, 15-6, 15-13
Aug. 23, 1997 (Palo Alto): #2 Penn State defeats #1 Stanford 15-8, 15-13, 15-9
Sept. 6, 1997 (Storrs, Conn.): #1 Penn State defeats #3 Stanford 14-16, 15-6, 15-12, 15-7
Dec. 20, 1997 (Spokane, Wash.; NCAA Championship): #3 Stanford defeats #2 Penn State 15-10, 15-6, 2-15, 15-17, 15-9
Dec. 18, 1999 (Honolulu, NCAA Championship): #1 Penn State defeats #2 Stanford 15-2, 15-10, 15-7
Sept. 4, 2001 (State College): #9 Stanford defeats #4 Penn State 28-30, 30-26, 30-16, 30-23
Sept. 10, 2004 (Palo Alto): #7 Penn State defeats #12 Stanford 31-29, 23-30, 30-25, 26-30, 15-12
Aug. 26, 2005 (Omaha): #3 Stanford defeats #5 Penn State 30-24, 30-24, 28-30, 23-30, 15-10
Sept. 15, 2007 (New Haven, Conn.): #2 Stanford defeats #3 Penn State 30-23, 23-30, 27-30, 30-28, 15-9
Dec. 15, 2007 (Sacramento; NCAA Championship): #1 Penn State defeats #4 Stanford 30-25, 30-26, 23-30, 19-30, 15-8
Dec. 20, 2008 (Omaha; NCAA Championship): #1 Penn State defeats #2 Stanford 25-20, 26-24, 25-23
Sept. 11, 2010 (Gainesville, Fla.): #2 Stanford defeats #1 Penn State 28-26, 25-12, 25-18
Sept. 9, 2011 (Palo Alto): #3 Stanford defeats #2 Penn State 23-25, 25-19, 27-25, 25-18
Aug. 31, 2012 (State College): #4 Penn State defeats #9 Stanford 25-13, 25-27, 25-23, 23-25, 15-13
Dec. 14, 2013 (Lexington, Ky.; NCAA Regional Final): #2 Penn State defeats #3 Stanford 22-25, 25-22, 28-26, 18-25, 15-11
September 5, 2014 (Palo Alto): #1 Penn State vs. #2 Stanford
188 NCAA tournament match wins between the two programs*
133 times one of these programs has been ranked #1**
12 national titles between the two programs
11 times the teams have both been ranked in the Top 4 when meeting (including this year)
10 times the teams have met on neutral ground
5 times the teams have met as No. 1 and No. 2 (including this year)
4 meetings in Palo Alto
2 meetings in State College
2 streaks broken in the series***
1 time in their entire series history that a team was not in the Top 10 when they played each other (2004, #12 Stanford)
[*Penn State has 84 tournament game wins, while Stanford has 104…including a consolation match win over Pacific in 1983 for 3rd place. (Aww, they had consolation matches? How cute!)

**Penn State has been ranked #1 a total of 79 times in the poll, Stanford 54 times. The winner of this match will get closer to the team in front of them: Penn State trails only Nebraska (85 times), while Stanford trails 3rd place UCLA (56 times).

***In the season-opening match of 1997, Penn State broke Stanford's 50-match home win streak at Maples; in their 2010 meeting, Stanford broke Penn State's 109-match win streak (a streak that started the match after Penn State's regular-season loss to Stanford in 2007).] 
Florida State vs. Florida (Cue Tomahawk Chop Music)
Florida State's season-opening 3-1 win over Nebraska was historic for a few reasons. According to the FSU sports information department, the win ties the second-highest upset victory in school history and marks the 20th ranked triumph for FSU head coach Chris Poole (and 29th overall as a program):
Most people think it's nearly impossible to win at Nebraska," Poole said. "It was a record crowd and the fact that we were able to do that just shows our potential this year. They're a great program that teams try to model and I have a lot of respect for them. It's such a great win for our group.
At the time, it was only the fifth regular season, non-conference home loss (Lincoln or Omaha) for Nebraska coach John Cook in 15 seasons: Georgia Tech in 2003; Michigan and UCLA in 2009; Florida in 2010; Florida State in 2014.  After Stanford's win, the total is six.
Up next for the Seminoles is a contest with the Gators on Thursday in Tallahassee, continuing a rivalry that is quickly becoming one of the sport's best. Florida has been dominant since 1995, but has lost two out of the last three contests: including the last meeting in Tallahassee (a 3-0 Seminole sweep in 2012) and the five-set thriller in Gainesville in the second round of last year's tournament.
History lesson: According to lionsfan's quick research, the Atlanta Braves (Boooo! Let's Go Nats!) copied the Seminoles' chant. "I have no doubt the Indian war chant and the arm movement did originate at Florida State," said Miles McRea, former director of promotion and entertainment for the Braves, in a 1991 Sun Sentinel article. "The 'tomahawk-chop' terminology is definitely Braves, but the war chant was begun at Florida State."  Slate.com's L.V. Anderson chimed in on the issue in 2012, nothing that a former FSU president once claimed that it was invented by the school's marching band in the early 1980s, while Braves fans adopted it in the early 1990s after being introduced to it by former Seminole Deion Sanders.
Texas vs. Florida (Orange You Glad This Rivalry Continues?)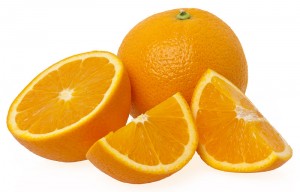 Shades of orange aside, this week will really test Florida's mettle.  After their battle for state bragging rights on Thursday, the Gators welcome Texas to Gainesville for one of two contests this year (they meet in Austin in late November, right before the tournament — some gutsy scheduling by both schools).
The Gators hold a 12-7 edge in the series, but were swept twice by the Longhorns in 2012 — the last time they played. Florida got the best of Texas in 2010 and 2011, winning 3-2 during the Nike Big Four Classic. (And if a rumored four-year, four-team rotating tournament comes to fruition nnext year — and also includes Nebraska and Oregon — expect this rivalry to grow even more.)
Wisconsin vs. Colorado State (Danger, Will Robins…err, Badgers!)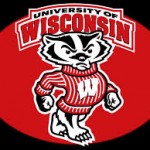 Moby Arena is not an easy place to play.  Ask Nebraska.  Ask Washington.  Ask the great crowds that pack the Fort Collins institution.  Colorado State was impressive in season-opening sweeps of VCU, UC Santa Barbara and Marquette.  Up next after a road trip to Northern Colorado?  Florida A&M and the #4 Badgers.  It continues a tough pre-conference schedule for the Rams, who will also face BYU, Arizona State and Pepperdine this year.
According to the Colorado State SID:
The Badgers will be the highest-ranked team to play at Moby Arena since No. 12 Pepperdine in 2012; the Rams beat the Waves in three sets. A win over Wisconsin—which earned five first-place votes—would be CSU's 17th all-time over a top-10 team. The most-recent top-15 matchup at Moby came during the 2011 White Out, when No. 15 CSU came from behind to upset No. 5 Nebraska.
Washington vs. Brigham Young (Sleepless in Seattle, and Provo, and…)
When it comes to Brigham Young, history has not been kind to the Washington Huskies. The last time they played, the unranked Cougars topped the #6 seeded Huskies in a five-set thriller during the second round of the 2007 NCAA tournament in Seattle. And the 10 other times they have met? Zero wins for the Huskies—including six sweeps, and an 0-for-3 record in 1986, when the Cougars also eliminated Washington from the tourney (BYU's site claims a 12-0 record against the Huskies, but lionsfan could only find 11 contests between them after combing through their record books).
This will be the first meeting in Provo since 1997, when #13 BYU swept #18 Washington. It will also feature two player-of-the-year candidates in Washington's Krista Vansant (who won last year) and Cougar Jennifer Hamson, the 2012 WCC Player of the Year and a 2012 First Team All American. The senior took last season off to focus solely on basketball, leading the Cougars to the third round of the tournament this year with upsets of N.C. State and Nebraska.
DigNittanyVolleyball's North Pole Poll (It's Cold at the Top) 9-2-14 (Coaches' Votes per AVCA 9-1-14 Poll)
Penn State @ #2 Stanford, vs. UCLA (N)
Stanford vs. #1 Penn State, vs. #9 Illinois
Texas @ #11 Florida
Wisconsin @ Northern Colorado, vs. Florida A&M (N), @ #13 Colorado State
Washington @ #10 BYU, vs. Utah Valley (N), vs. UMBC (N)
Southern Cal @ #16 Kentucky, vs. Creighton (N), vs. Northern Iowa (N)
Purdue vs. UNC-Asheville (N), vs. Elon (N), @ Kennesaw State
Florida State vs. #11 Florida, vs. Marquette (N), @ American
Illinois vs. UCLA (N), @ #2 Stanford
BYU vs. #5 Washington, vs. UMBC, vs.  Utah Valley 
Other Key Clashes this Week
#8 Florida State @ American,
#14 Michigan State vs. #20 North Carolina,
#14 Michigan State vs. #19 Duke,
#15 San Diego vs. Northwestern,
#16 Kentucky vs. Creighton,
American vs. Marquette,
#20 Hawaii vs. #22 Oregon
Upset Alerts
#13 Colorado State over #4 Wisconsin,
American over #8 Florida State,
Creighton over #16 Kentucky,
#16 Kentucky over #6 Southern Cal,
Michigan over #19 Duke,
Michigan over #20 North Carolina,
Northwestern over #15 San Diego,
Yale over #19 Minnesota,
New Mexico over #20 Hawaii,
New Mexico over #22 Oregon
Lionsfan's completely uninformed picks on the big matches
Stanford over Penn State,
Stanford over Illinois,
Texas over Florida,
Colorado State over Wisconsin,
BYU over Washington,
Kentucky over Southern Cal,
Southern Cal over Creighton,
Florida State over Florida,
Michigan State over North Carolina,
Michigan State over Duke,
Northwestern over San Diego,
Kentucky over Creighton,
Oregon over Hawaii
[Lionsfan's Season-to-Date "Big Match" Prediction Record: 4-2] 
Where to Watch
#1 Penn State @ #2 Stanford/ #2. Stanford vs. #9 Illinois: Pac-12 Network (if you get it…insert grumble here)
#3 Texas @ #11 Florida: online on ESPN3 (SEC Network+)
#5 Washington @ #10 BYU: online at BYUtv.com
#6 Southern Cal @ #16 Kentucky: online on ESPN3 (SEC Network+)
#8 Florida State vs. #11 Florida: online (ESPN3)
#8 Florida State @ American: online at campusinsiders.com
#14 Michigan State vs. #20 North Carolina: on BTN Friday
#16 Kentucky vs. Creighton: online on ESPN3 (SEC Network+)
Hottest Team: Florida State, Stanford
Losing Steam: Hawaii, Minnesota, Nebraska