Which teams will make a splash and which won't?  lionsfan sorts it out.
lionsfan's looks at the week that was and the week ahead
Tiger Beat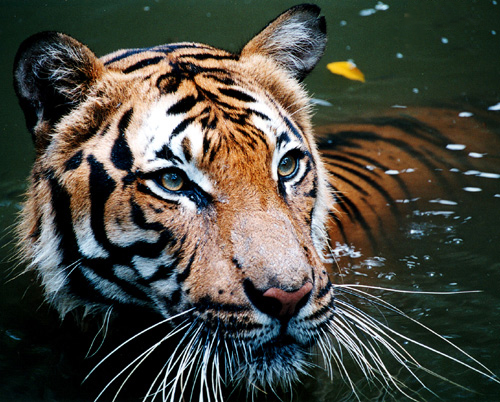 The feel-good story of the year continues.  Just how significant was Missouri's sweep of Florida in Gainesville last weekend?  It was the first time the Gators had been swept at home in SEC play, just their sixth home SEC loss under head coach Mary Wise, and took place in front of more than 5,000 fans — the 10th highest attendance in Florida history.  The match was the first Top 10 SEC showdown in the O'Dome under Wise (and the first Top 10 conference meeting since 1991). The win gave the Tigers their first 30-win season since 1978 (and the first ever in the NCAA tournament era).  It propelled them to a #4 national ranking, a program-best that also marked a program-record fourth week in a row in the AVCA Top 10.  Coupled with Missouri's win over South Carolina, the wins position the Tigers to win their first SEC women's volleyball title (in fact, the first SEC conference title for any sport for the program). From the Tigers' SID:
"This is incredible to come down to Florida and get a win," head coach Wayne Kreklow said. "This is one of the toughest places to win in the country and we just came down and we didn't give them a lot. I couldn't be more proud of what this team has accomplished so far and I am really happy for Molly and Lisa – I'm happy for all for the girls – but those two in particular have put so much into this program. This is a huge win for us."
A win over Mississippi State on Friday would give the Tigers the SEC title (and Wayne and Susan Kreklow their 300th win at Mizzou), but there would be no time for celebration.  Also standing in Missouri's way is a Kentucky team that has won seven of its last eight (guess who that one loss is to?) and is 12-1 at home this season, including a win over #11 Minnesota.
Cougar Town (The Sequel!)
BYU has received a lot of our Cougar talk this season, and apparently that made Washington State hungry for attention.  Mission accomplished, WSU! In perhaps the most remarkable comeback of the season—and arguably one of the most amazing comebacks ever — the Cougars not only rallied from a two-set deficit, they rallied from being down 14-8 in the 5th set (!!), staving off 10 match points (!!!) to upset then #4 Southern Cal in Pullman: 11-25, 17-25, 25-22, 25-22, 21-19 (!!!!). The win was just the fourth conference victory for Washington State, and continued the Trojans weekend woes after losing 3-1 to Washington in Seattle. From the Cougars' SID:
"This team is ready to fight, and we've had some tough losses this year, but that's why you play the game," third-year WSU Head Coach Jen Greeny said. "USC is a tremendous team and I'm just really proud of the way we fought today and came back after being down 2-0 and made it happen. We talked about being disciplined about defense and getting our blocks in the right area and slowing them down just a little bit and we definitely did that in the last two sets."
And a side note to lionsfan: When you leave the computer thinking a ranked team has it in the bag after being up 2-0 in sets over an "easy" opponent, think again. (If it weren't for a Volleytalk thread, he may have never realized . . . he actually handed in his Top 10 to nyline before realizing his mistake. Mea Culpa!)
The WCC Marbles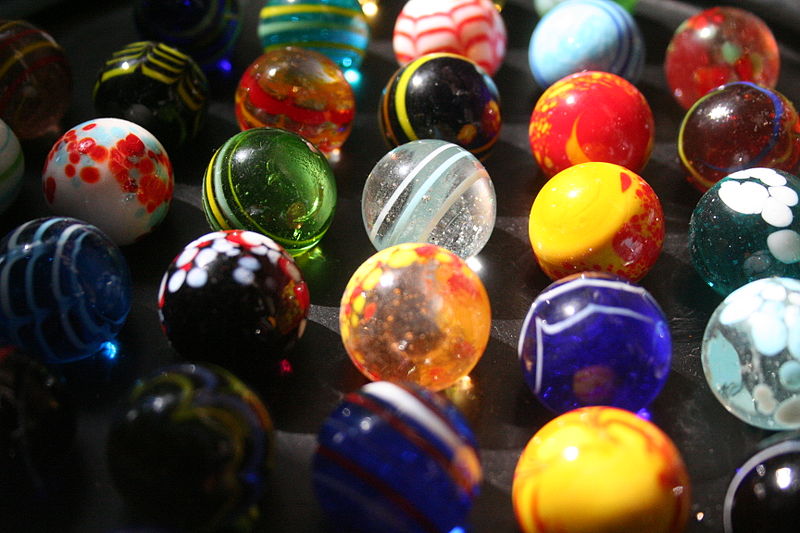 Speaking of BYU . . . with just one conference match left, the #21 Cougars visit #9 San Diego on Saturday to decide the West Coast Conference championship.  Both squads stand at 15-2, with BYU getting the better of the Toreros two months ago in Provo (a sweep). Since dropping a 3-2 decision to Saint Mary's, San Diego has won 14 in a row, whereas BYU has struggled a little down the stretch, losing two of its last seven.
The two schools split the title last season, and BYU was picked to win this year right ahead of USD.  San Diego took the conference crown in 1997, 1998, 2004, 2006-08 and 2010, with BYU sharing the crown last year in just its second year in the conference.
The Toreros have extra incentive to win: their RPI of 19 puts them close enough to be in the talk for a Top 16 seed (lionsfan, an early Toreros-adopter, is surprised it's even up for discussion).  The match is scheduled to air live on TheW.tv for free.
Planting the Seeds?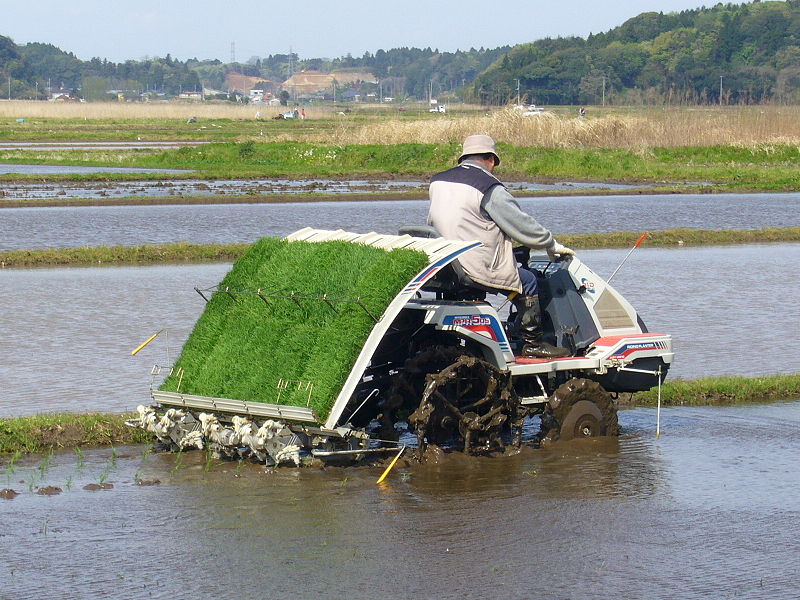 Two more contests figure to have implications on national seeds for the NCAA tournament.  Duke sits at #16 in the RPI and #13 in the polls, and has a very difficult end of the conference season, facing four of the ACC's top six teams. If they can get past Miami on Friday in Coral Gables (not a given), the Blue Devils have a showdown with #19 Florida State — a team they beat in five earlier this year in Durham.
Meanwhile, Kansas is looking  good for a seed at #11 in the RPI, but the #22 Jayhawks will have to battle a team that beat them in five at home — Iowa State — which is back in the rankings at #24 and anxious to make its own RPI push to give the selection committee something to think about.  Iowa State might also need a stumble by Illinois, who swept the Cyclones in Ames earlier this year, and are also (amazingly) now in the national seed discussion.
B
1G

Blender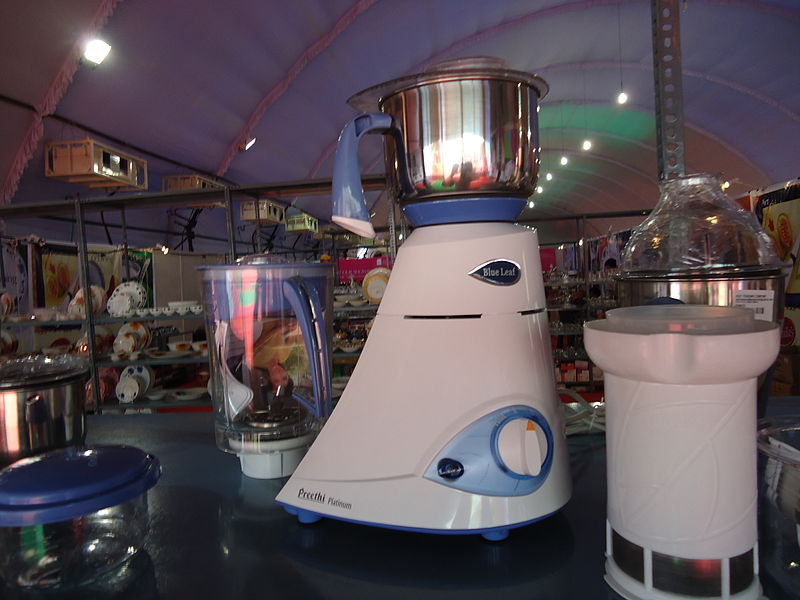 What's going to happen when the teams ranked #11 and #15 hit the road for battles with the teams ranked #17 and #18?  Your guess is as good as ours.  Michigan State dropped both of its matches earlier in the year to Minnesota and Wisconsin — the start of a four-match losing streak that had the Spartans plummet from the Top 10 (they have stumbled in seven of their last 10).
Meanwhile, Michigan swept the Badgers in Madison and dropped a 3-1 decision in Minneapolis. Can any of these teams go 2-0 over the weekend? It's a tall order, made all the more stressful given the seeding implications for the tournament.
At #15 in the RPI, Wisconsin appears to have the most to lose, while at 7-9 in conference the Wolverines have the most to gain. All but the Gophers/Spartans match should be streamed online.
Ice Anxiety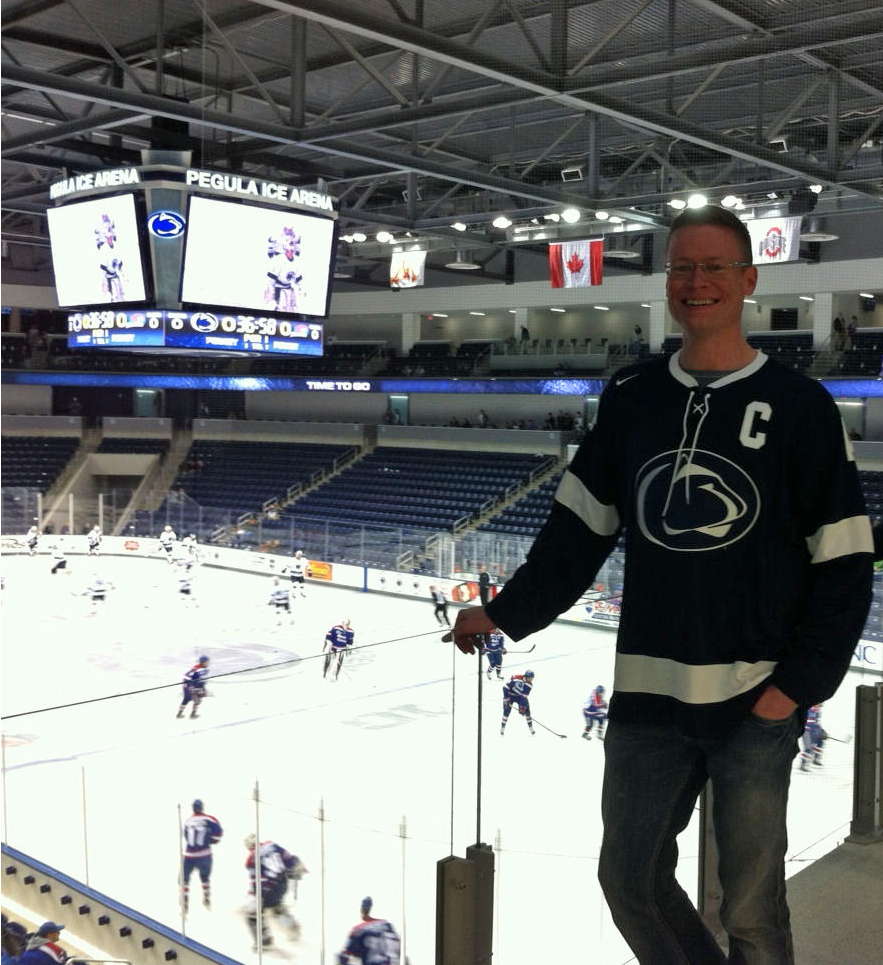 It's been two years since lionsfan visited State College.  His last trip was to see the team take on Minnesota and Wisconsin in Rec Hall — which was quiet this past week.
So instead, he went up to see the snazzy new Pegula Ice Arena and catch two hockey matches, as the Lions battled #13/16 UMass Lowell (ranked #1 earlier in the season).  Penn State dropped both, but the contests were still exciting — the Lions outshot the River Hawks (note to self: google "river hawk") 37-28, but couldn't get past a pesky goalie on Thursday night, losing 4-0; but Friday night's contest was an exciting 3-2 loss that almost had Penn State tying it up in the final seconds.
The fantastic rink—and sellout crowd—was quite an experience, something lionsfan never thought he would see back in the day when he volunteered for the club team's student group; here's hoping for another trip soon to see some B1G games once the conference schedule gets underway.
Friday's match was made all the more nail-biting with lionsfan's constant checking of the Volleytalk thread on his phone to see how the women's volleyball team was faring against Wisconsin (phew…was looking tight for a while there!).
He got home in time on Saturday to catch the live broadcast of the Minnesota match, and was pretty happy with the Lions effort. Let's Go State! (Both on the ice and off!) </end shameless display of school spirit>
Looking Ahead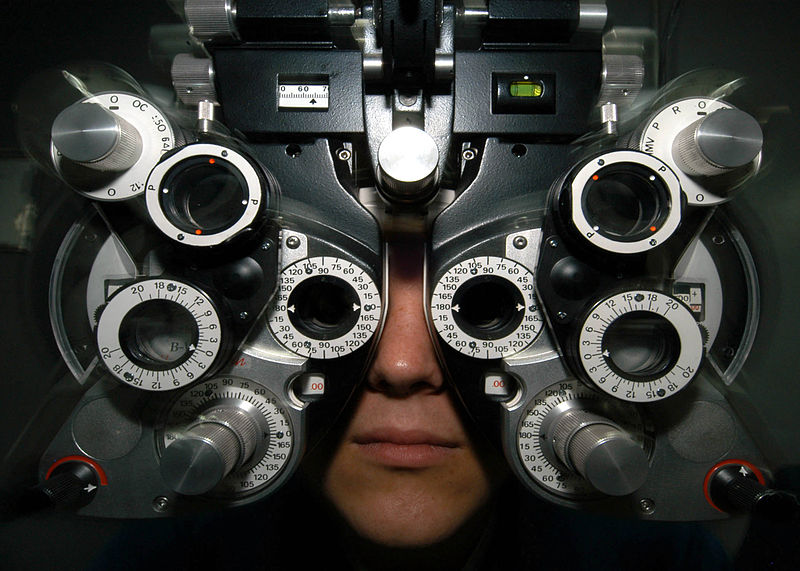 This Week's AVCA Top Ten Action
Texas vs. West Virginia, vs. Kansas State
Penn State vs. Northwestern, vs. #20 Illinois
Washington @ #5 Stanford, @ #23 Cal
Missouri vs. Mississippi State, @ #16 Kentucky
Stanford vs. #3 Washington, vs. Washington State
Nebraska @ #25 Purdue, @ Indiana
Florida @ Tennessee, vs. LSU
Southern Cal vs. Arizona, vs. Arizona State
San Diego vs. #21 BYU
Colorado State @ San Jose State, @ Fresno State
Other Key Clashes this Week
#11 Minnesota @ #18 Michigan, @ #17 Michigan State
#12 Hawaii vs. Cal State Northridge
#13 Duke @ #19 Florida State
#15 Wisconsin @ #17 Michigan State, @ #18 Michigan
#22 Kansas @ #24 Iowa State
 Media Watch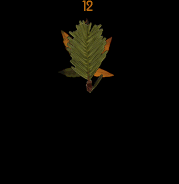 Like clockwork, B-ball replaces V-ball on TV every year. Isn't it time for a change.
Sigh . . . damn you, basketball! With the start of the hoops season, we will be volleyball deprived on the B1G Network this week. But luckily, you can see amazing basketball matches on Wednesday, Friday and Saturday night–like American at Ohio State, Pennsylvania at Iowa, Chicago State at Illinois and Oral Roberts at Wisconsin (yawn!). Boo! Hiss! [Editor's Note: BOO!! HISS!!]
Upset Alerts
Illinois over Penn State
Kentucky over Missouri
Cal State Northridge over Hawaii
Miami over Duke
N.C. State over North Carolina
Texas A&M over Kentucky
Ohio State over Illinois
"Receiving Votes" Team Most Likely to Crack Top 25
Lionsfan's Completely Uninformed Picks on the Big Matches
Penn State over Illinois
Washington over Stanford
Washington over Cal
Missouri over Kentucky
Nebraska over Purdue
San Diego over BYU
Michigan over Minnesota
Minnesota over Michigan State
Hawaii over Cal State Northridge
Michigan over Wisconsin
Michigan State over Wisconsin
Florida State over Duke
Iowa State over Kansas
Lionsfan's Season-to-Date "Big Match" Prediction Record: 53-35
DigNittany's North Pole Poll

Here's DigNittany's North Pole Poll (It's Cold at the Top), in which we lift the AVCA poll votes of Russ Rose, John Dunning and Christy Johnson-Lynch (a link to all the votes can be found in the lower left-hand column of the AVCA poll page if you Click Here) and add the votes of our own lionsfan. Texas still #1 and Washington edges out Penn State for the #2 slot, but the B1G still looking good, with two teams in our Top 10 (eight are in the AVCA Top-25!). Christy Johnson-Lynch appears to like the B1G more than we do, with three B1G teams in her Top-10.
DigNittanyVolleyball's North Pole Poll (It's Cold at the Top) 11-18-13
Rank
North
Pole
Poll

North
Pole
Poll
Points
Russ
Rose's
AVCA
Top 10

John
Dunning's
AVCA
Top 10

Christy
Johnson-
Lynch's
AVCA
Top10
Lionsfan's
Top 10

1
Texas
38
Washington
Texas
Washington
Texas
2
Washington
36
Texas

Penn State

Texas

Penn State

3

Penn State

34

Penn State

Washington

Penn State

Washington
4
Missouri
26
Stanford
Missouri
Missouri

Nebraska

5
Stanford
23
Missouri
Stanford
Stanford
Missouri
6 (tie)
Florida
18

Nebraska

Florida
Florida
Florida
6 (tie)

Nebraska

18
Southern
Cal
Southern
Cal

Nebraska

Stanford
8
Southern
Cal
12
Florida
San
Diego
San
Diego
San
Diego
9
San
Diego
11
San
Diego

Nebraska

Southern
Cal
Southern
Cal
10
Colorado
State
3
Colorado
State
Colorado
State

Minnesota

Colorado
State
lionsfan's #11 – #25:
11. Minnesota, 12. Wisconsin, 13. Hawaii, 14. Michigan, 15. Michigan State, 16. Duke, 17. North Carolina, 18. Florida State, 19. Kentucky, 20. Illinois, 21. BYU, 22. Kansas, 23. Cal, 24. Iowa State, 25. Purdue (In: Iowa State Out: Cal State Northridge.
Knocking on the door:
Cal State Northridge, Marquette, Oregon)
Hottest Teams
Missouri
Penn State
Washington
Nebraska
Illinois
Losing Steam
Next Week's AVCA Top 10
1. Texas, 2. Penn State, 3. Washington, 4. Missouri, 5. Nebraska, 6. Stanford, 7. Florida, 8. Southern Cal, 9. San Diego, 10. Colorado State
RPI Watch
Creighton's loss at Seton Hall isn't going to help matters, but they are still in the Top 16 along with Marquette. Missouri now looks like a lock for a Top 4 (Top 5 at the lowest) seed, with some B1G teams trying to snag a 3 or 4.
s all a matter of where they get sent. s looking like Los Angeles could be a destination for the Lions (better than Lincoln, perhaps?), although I still think they get to stay closer to home.
The 11/18 RPI:
1. Texas, 2. Penn State, 3. Washington, 4. Florida, 5. Missouri, 6. Nebraska, 7. Southern Cal, 8. Stanford, 9. Kentucky, 10. Hawaii, 11. Kansas, 12. Creighton, 13. Marquette, 14. Minnesota, 15. Wisconsin, 16. Duke, 17. Illinois, 18. Colorado State, 19. San Diego, 20. Arizona, 21. Iowa State, 22. Oklahoma, 23. North Carolina, 24. Florida State, 25. Utah (Other placements of note: 26. Michigan State, 27. Michigan, 28. Cal, 29. Oregon, 38. Cal State Northridge, 32. Purdue, 41. Purdue, 43. Ohio State, 44. Colorado, 46. Arizona State, 50. Northwestern, 53. UC Santa Barbara)
Based on these ranks and future predictions, here's my guess at Regional seedings:
USC Regional: 1. Washington, 2. Southern Cal, 3. Minnesota, 4. San Diego
Nebraska Regional: 1. Missouri, 2. Nebraska, 3. Kansas, 4. Wisconsin
Kentucky Regional:  1. Penn State, 2. Stanford, 3. Kentucky, 4. Duke
Illinois Regional: 1. Texas, 2. Florida, 3. Hawaii, 4. Colorado State