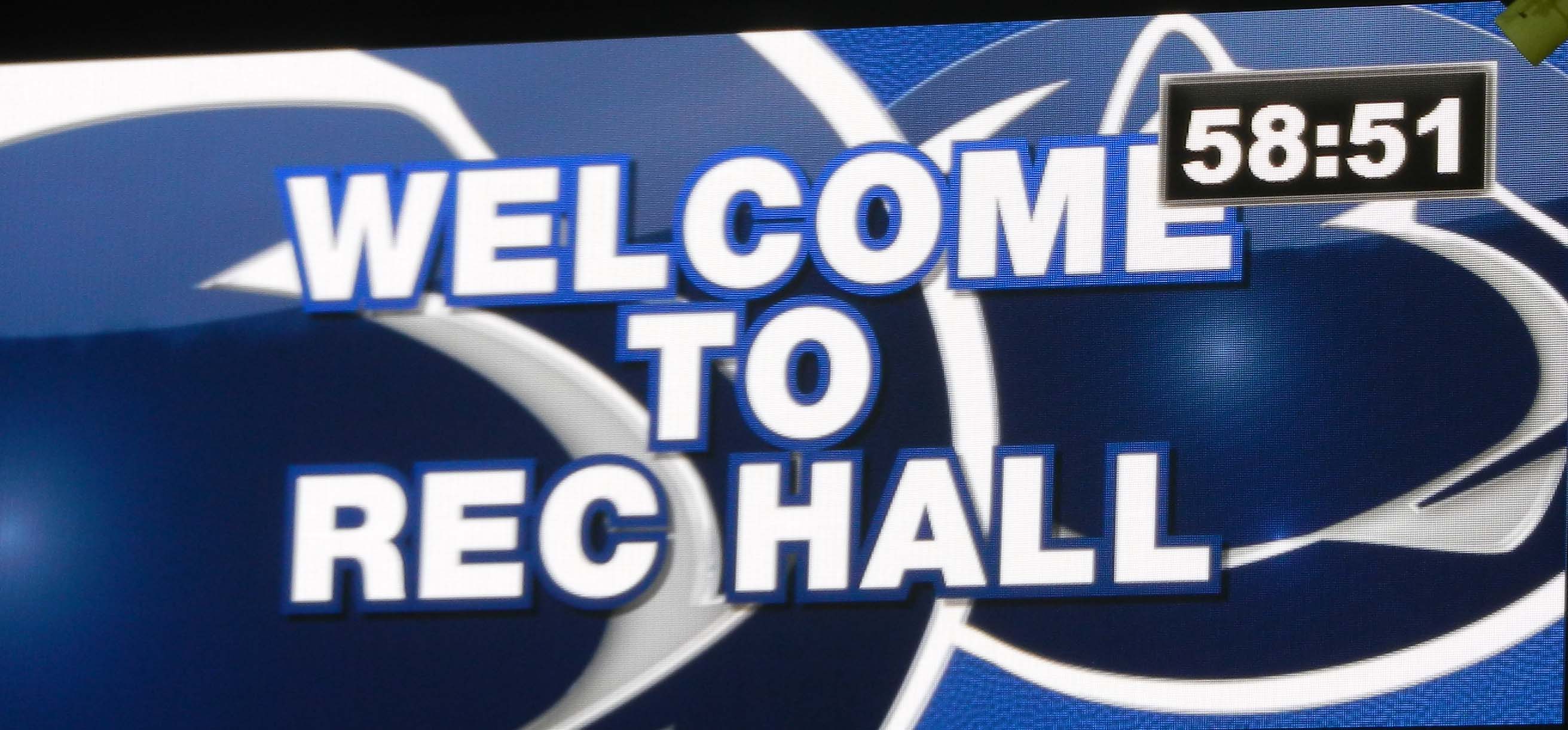 What: Liberty (22-10) vs. Penn State (23-7; 16-4 Big Ten) – NCAA Women's Volleyball Tournament 1st Round
When: Friday, December 2, 2011 7:30 p.m. ET
Where: Rec Hall, University Park, PA
Penn State women's volleyball team hosts Liberty Friday night in a First Round matchup, with the winner to take on the winner of the American vs. Delaware match, which will be played on Friday at 5 p.m.
We've asked RaymondLuxuryYacht to give us his impressions on where the Nittany Lions stand at the start of the NCAA Tournament.  In the last weekend of the regular season, 6-4 So. Opp/RS Ariel Scott's 27 kills led the team, with 6-2 So. OH Maddie Martin and 6-1 So. OH Deja McClendon right behind with 23 kills each.  Newly-crowned Big Ten Freshman of the Year 5-11 S Micha Hancock totaled 89 assists in the two matches, with 15 digs.  5-6 So. L Ali Longo led the team with 35 digs, followed by McClendon's 25. 6-6 So. MH Katie Slay's eight blocks led the team.
Fanalysis, by RaymondLuxuryYacht
Twists and Turns in 2011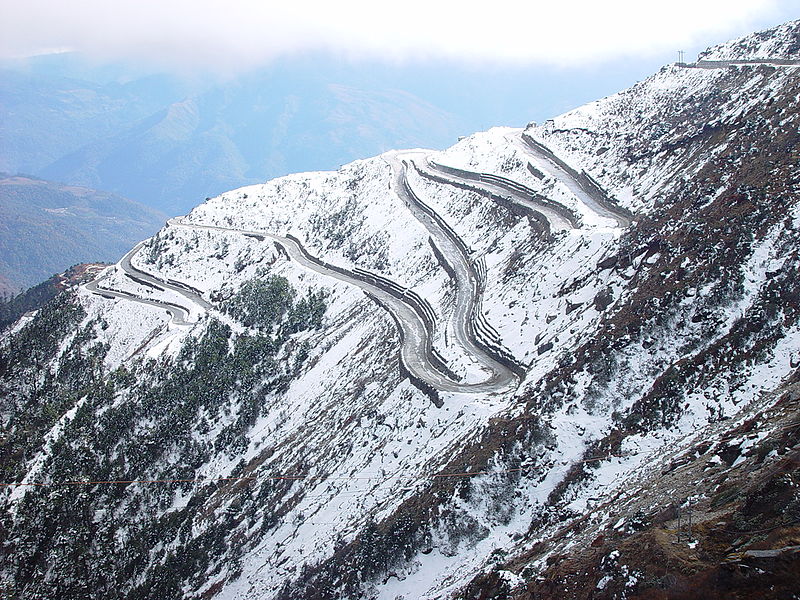 When the 2011 edition of Penn State's Women's Volleyball Team was unveiled on August 26th in their opening match at Rec Hall in the AVCA Showcase — a 3-1 loss to Oregon — a charitable description of the Nittany Lion's play would have included such words as "confused," "erratic," and "discordant."  We suspect Head Coach Russ Rose used other, possibly more colorful, language.
In their next match that weekend — the thrilling (and highly improbable) come-from-behind five-set win against then-#2 USC — words like "inspired," "tenacious," "resilient" and "on fire" (it was really, really hot that evening in Rec Hall) were invoked to describe their performance.
As it turned out, those first two matches were a microcosm of  Penn State's 2011 regular season: bursts of  brilliance interlaced with episodic erratic execution (pardon the alliteration) — often with both in evidence in the same match.
Penn State started out the season running a guantlet of top 15 teams, playing Oregon, USC, Stanford, Texas, and Nebraska within the first month of the season.  The Nittany Lions dropped four of those matches – two in 5-set thrillers, battling back from 0-2 deficits against both Texas and Nebraska to extend those matches before eventually losing to both teams. In what was to become an early theme, the Nittany Lions played with tenacity under difficult circumstances, but displayed an unsettling propensity for inconsistent and error-prone execution that was a big factor in those losses.
Kids Make an Early Splash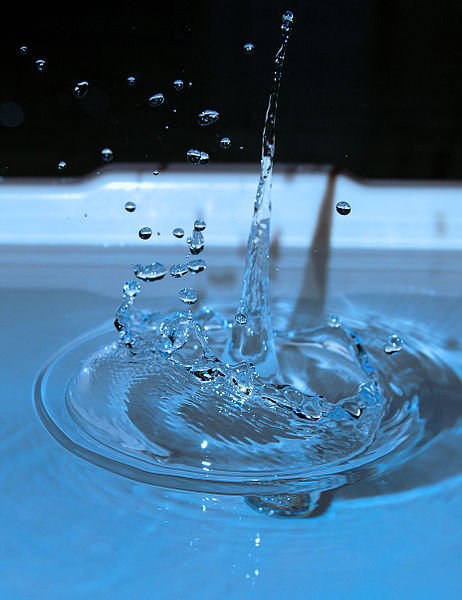 It is likely that the line-up that Russ submitted for the very first game against Oregon was also the oldest collective starting line-up of the season.  Russ didn't even allow last year's National Championship setter Kristen Carpenter to make it through that first match with Oregon before he threw 18-year-old Micha Hancock into the cauldron at setter, while moving Carpenter to libero.  The next night, Hancock came out on fire against USC, with what quickly became her signature skill – that sideways-spinning, rocket of a jump curve ball serve that has confounded even the conference's best receivers all year.  She has led the conference in aces all season, is currently #2 in the nation in that category, and has since shattered the previous Penn State season record of 72 aces set 20 years ago, with 87 and counting so far.  Also making a huge impact on the outcome of the USC match was freshman Nia Grant making her first start at middle.
Youth has been a signature charactersitic of this team all season.  In fact, at one point, the oldest starter was 19, and for much of the year, including most of conference play, the entire starting line-up has consisted of freshmen and sophomores – most likely the youngest starting line-up in the NCAA tournament.  In fact, it is most likely the youngest
starting line-up in Penn State history.
Although that youthful line-up has resulted in a roller-coaster ride throughout the season – losing the first match in Rec Hall since 2005 (Oregon), and then the first Big Ten home match since 2004 (Illinois), and the first home-away series sweep (also Illinios) since I don't know when, while also failing to secure the Big Ten title for the first time since 2002, the team also generated some great wins – most notably USC in the AVCA Classic, and then a string of 5 top-25 teams in 7 matches in the middle of the conference schedule, culminating in the statement match of the year, dismantling Nebraska in Rec Hall, allowing PSU to win that home-away series (on games) against the eventual Big Ten champions.
Penn State also swept both season series with Minnesota and Purdue – the only team to do so.
Heating Up after Slow Start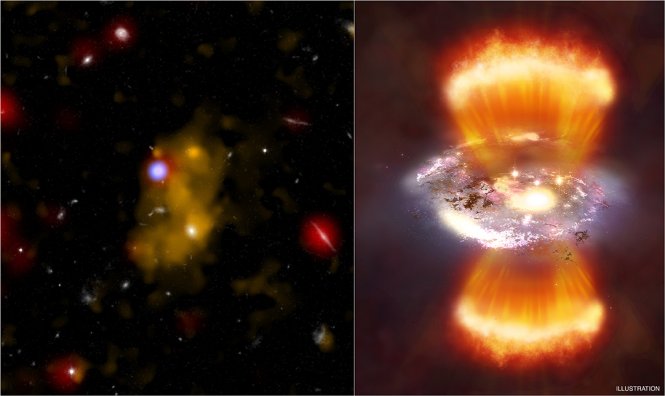 A study of 29 gigantic Lyman-alpha blobs of hydrogen gas has been carried out with NASA's Chandra X-ray Observatory to identify the source of immense energy required to illuminate these structures.  Russ Rose has conducted a 33-year study of the immense energy required to illuminate, motivate, and focus Penn State women's volleyball players to achieve, and exceed, his and their expectations. The composite image on the left shows one of the largest Lyman-alpha blobs observed in the NASA study.  A galaxy located in the blob is visible in a broadband optical image (white) from the Hubble Space Telescope and an infrared image from the Spitzer Space Telescope (red). Finally, the Chandra X-ray Observatory image in blue shows evidence for a growing supermassive black hole in the center of the galaxy. Radiation and outflows from this active black hole are powerful enough to light up and heat the gas in the blob.  Radiation from regions close to a black hole play a significant role in lighting up and heating. Stars are forming at a rapid rate in this galaxy.  Will they form in time on the Penn State Women's Volleyball team for another run deep in the NCAA Tournament galaxy?

[Editor's Note: Photo and Lyman-alpha blob description based on text by NASA.  Photo courtesy of NASA and Wikimedia Commons (most of the photos on DigNittanyVolleyball are courtesy of Wikimedia Commons, which is funded by donations from people like you and us.]
Penn State may have started slow, losing four matches in the first month, including the opening Big Ten match to Nebraska.  However, over the last 19 matches of the season, no Big Ten team had a better record, with the top four teams (Nebraska, Purdue, Illinois, and Penn State) all having identical 16-3 records in that span.
And the team just recently garnered several Big Ten All-Conference awards.  Micha Hancock is now the latest in a string of Big Ten Freshman of the Year honorees for Penn State – 9 out of the last 10 years.  In fact, there are three Big Ten FOY winners on Penn State's current roster – Hancock, Deja McClendon (2010), and Darcy Dorton (2009).  Katie Slay was chosen Big Ten Defensive Player of the Year for her blocking prowess, while Deja McClendon and Ariel Scott, along with Slay, were selected for the Big Ten All-Conference 1st Team.
To Serve is Better than to Receive (Serve)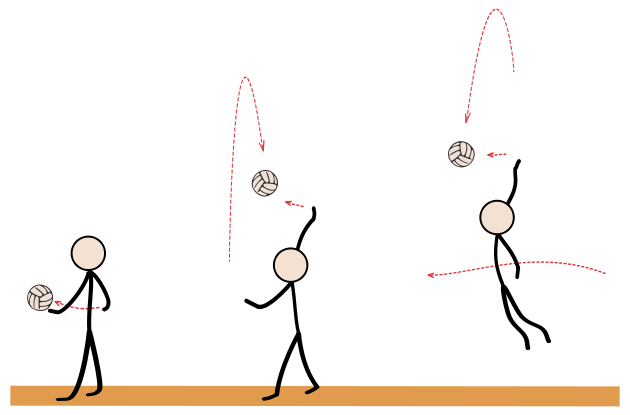 In 2011, serving aggressively has been a big factor in Penn State's success.  When PSU successfully serves tough, they win.  And it hasn't only been Hancock's bombs going boom.  Allie Longo, Kristen Carpenter, and Maddie Martin have all been delivering difficult serves to the other side of the court.  Penn State leads the conference in aces, and is ranked 8th in the NCAA in that category.
The Nittany Lions' aggressive serving has consistently taken their opponents out-of-system, and allowed Penn State's formidable block to focus on the opposing pin hitters.  By generating considerable pressure on their opponents' service reception, thus limiting the setters options, the Nittany Lions were able to control (or at least limit the damage inflicted by) most of the the top outside hitters in the conference, including Nebraska's Hanah Werth and Gina Mancuso, Minnesota's Ashley Wittman, and Purdue's 2011 Big Ten POY Ariel Turner.
On the other hand, besides the error-prone nature of this young team, the key to their failures has been inconsistent serve reception, combined with the resulting predictable match-ups when Penn State has been unable to run in-system plays.  And, for much of the season, PSU also suffered from the McClendon-Scott mutual exclusion principle, which unfortunately dictates that only one of Deja or Ariel can be hot in any given match.  Prior to the emergence of Maddie Martin in recent matches, an additional problem has been the lack of production from the L2 hitter position, which frequently left Hancock with too few choices for out-of-system sets.
Crystal Ball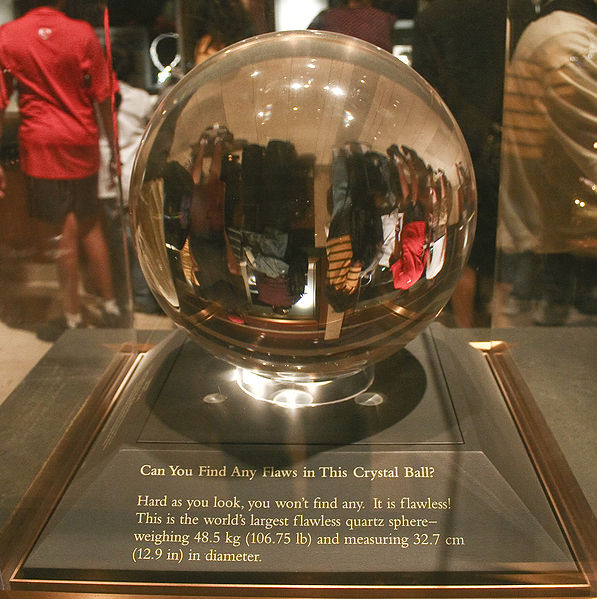 Where do the 4-time defending National Champions now stand with regard to their quest for a 5-peat?
Hancock developed a nice connection with A.Scott early on, but it took longer for her and McClendon to get in tune with each other.  But that work-in-progess appears to be progressing, and as an added bonus, Hancock increasingly has been incorporating her middles into the offense, even on marginal passes.  In recent matches, Maddie Martin has truly stepped up into the L2 roll, and established herself as a 6-rotation player at that position.  Thus, as Penn State enters the NCAA Tournament, the offense is more complete than it has been all season.
With Martin stepping into a 6-position roll, Russ can now spread his 12 substitutions among Dom Gonzalez, Kristen Carpenter, and Lacey Fuller.  Gonzales adds some nice passing, Carp brings a variety of difficult jump serves (both float and top spin), while also being a leader in the back-court, a great back-up setter and defender at right back.  Lacey brings consistently positive exuberance and enthusiasm to the back-court.  The serve reception and defense have also gelled nicely.
Penn State's block has been consistently strong all season, and Penn State's ability to block effectively, and to serve tough, will be key to its success (or lack thereof) in the tournament.
It would seem that Penn State has put all the pieces together to make it possible for a successful run at another Final Four appearance.  However, this is a team that can give up a run of point with a run of errors just as quickly as it can score a big run of points.
Assuming that PSU successfully feeds on the "pastry" that the NCAA once again served up for the University Park subregional, it's the errors and inconsistency that most likely would keep PSU from reaching the Final Four this year.  Penn State has not yet shown the ability to string together two strong, relatively error-free matches against tough opponents on the road.  That's something the Nittany Lions will need to do — with the most likely opponents being UCLA and then Texas — if they want to emerge from the Lexington Regional and head on the the Final Four in San Antonio.
If PSU can play aggressively, while limiting their errors (as they did last year against Texas and California in the Final Four), they have a chance to make a deep run in the tournament.  There has been no dominant team this year, and PSU beat ACVA #1 USC, lost in 5 sets to #1 seed Texas, lost in 5 sets to then-#1 Illinois, and defeated then-#1 Nebraska.  Even with their youth, there is no other team in the nation that can put even one player on the floor that has started for a National Championship team.  Penn State can field almost an entire starting line-up of players with such experience.  Penn State is hardly the odds-on favorite to win it all.  But another championship is certainly within reach.