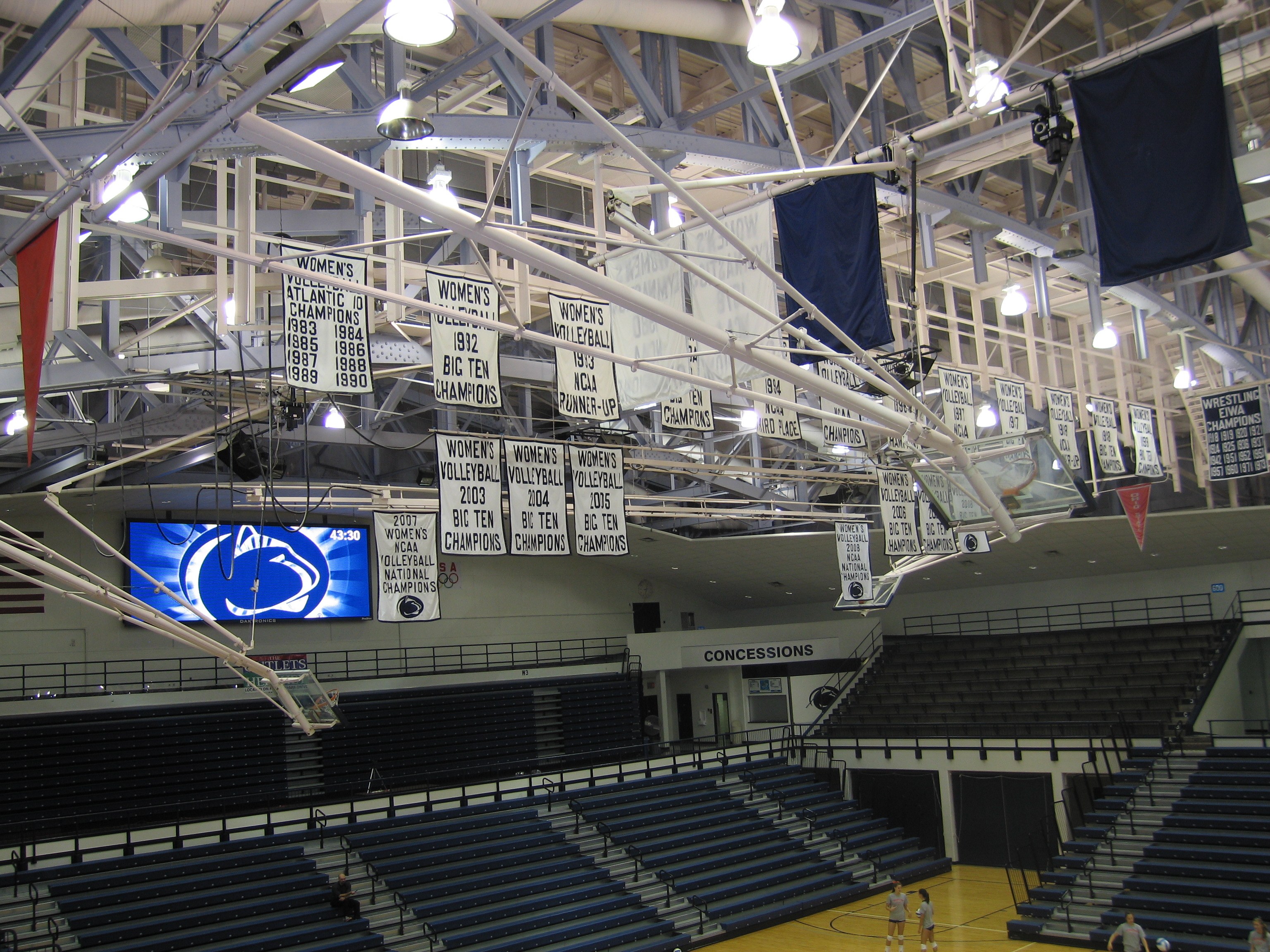 What: Wisconsin (9-5, 1-1 Big Ten) vs. Penn State (8-4, 1-1 Big Ten)
Where: Rec Hall
When: 7:00 p.m. ET
 Great Expectations
Last season, the Wisconsin women's volleyball team finished 10th (out of 11) in the Big Ten (now the Tweleven), going 5-15 in the conference and 16-15 overall.  With 10 letterwinners and five starters returning from the 2010 team, expectations are higher for 2011.  Those expectations have been tempered, at least somewhat, by the fact that only two of those those returning letterwinners are seniors — 6-1 Sr. S Janelle Gabrielsen and Jr. MB Alexis Mitchell, both of whom started 30 matches last season.  Still, even though the other three  starters aren't seniors, we're certain that Head Coach Pete Waite is glad to have experience that 5-8 So. DS Annemarie Hickey (20 starts), 6-3 So. RS Julie Mikaelsen (20 starts), and 5-11 So. MB Dominique Thompson (19 starts) bring to the team.
How does that experience translate into production?  According to Wisconsin's preseason "What to watch in 2011," the Badgers returned 63% of their kills, nearly 81% of their blocks, 57% of their service aces, but only 50 percent of there digs — underscoring just how important the now-graduated 6-0 OH Allison Wack (2.14 digs/set in 2010) and 5-7 libero Kim Kuzma (4.65 digs/set in 2010) were to the defense.
Adding to the optimism in Madison is Wisconsin's freshman class, which was ranked as the seventh-best recruiting class in the country by PrepVolleyball.com. Among the key newcomers are 6-3 OH Crystal Graff , who was ranked #21 by PrepVolleyball.com, and  started on the left side for UW all spring,  6-5 OH Ellen Chapman who, according to "What to watch in 2011," will be the tallest left-side hitter in program history, 6-0 Fr. S Courtney Thomas, who was ranked #16 by PrepVolleyball.com, and 5-7 DS/MB Deme Morales (that's not a typo — she's listed as a DS and a MB) , who was ranked #88 by PrepVolleyball.com and did, in fact, play middle blocker in high school.  Serious hops maybe?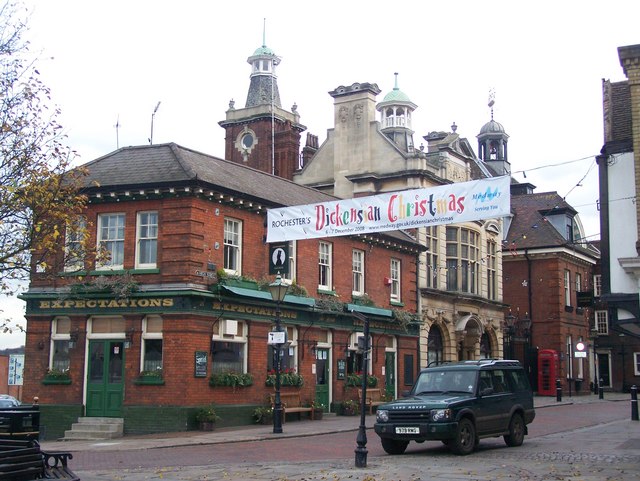 Those 5 returning starters and that #7-ranked freshman class scare the Dickens out of us.
Waite, Waite, Don't Tell Me
Wisconsin's head coach Pete Waite has had almost as many question marks this season as Russ Rose — maybe more.  Here are a few of the questions we'd love to ask him and that we'll be thinking about during the match:
Janelle Gabrielsen has been a three-year starter at setter for Wisconsin, and has started all 14 of Wisconsin's matches to date, as has freshman Courtney Thomas.  How is that working out,and how has Thomas met his expectations? 
Alexis Mitchell is one of Wisonsin's key returnees.  She led Wisconsin with 11 kills (.500 attack %) against Illinois.  What should Penn State fans expect from her tonight, and how does he think she will perform against the Nittany Lions? 
Ellen Chapman has started very match for the Badgers this season, and Crystal Graff has started 12 of 14.  What sets them apart from other freshmen he has coached, and how does he think these two will do playing in front of a raucous Rec Hall crowd?
                      It will be loud in Rec Hall tonight, even if this guy doesn't open his mouth.  Wherever it is.  
Penn State Roster
2011 Team Roster
| Number | Name | Position | Eligibility | Height | Hometown | State/Nation |
| --- | --- | --- | --- | --- | --- | --- |
| 1 | Scott, Ariel | MH | So. | 6-4 | Ridgewood | New Jersey |
| 2 | Kabbes, Katie | OH | Sr. | 6-4 | Raleigh | North Carolina |
| 4 | Gonzalez, Dominique | DS | Fr. | 5-6 | San Antonio | Texas |
| 5 | Carpenter, Kristin | S/DS | Jr. | 5-6 | Mechanicsville | Virginia |
| 6 | Martin, Maddie | OH | So. | 6-2 | Tampa | Florida |
| 7 | Grant, Nia | OH | Fr. | 6-2 | Warren | Ohio |
| 8 | Denny, Erica | MH | Fr. (RS) | 6-5 | Centennial | Colorado |
| 10 | Racibarskas, Marika | S | Jr. | 6-0 | Chatham | New Jersey |
| 11 | Dorton, Darcy | OH | So. (RS) | 6-2 | Muncie | Indiana |
| 12 | Hancock, Micha | S | Fr. | 5-11 | Edmond | Oklahoma |
| 13 | Shifflett, Megan | DS/S | Sr. | 5-6 | Falls Church | Virginia |
| 14 | Whitney, Aiyana | OH | Fr. | 6-5 | Ridgewood | New Jersey |
| 15 | Harding, Maggie | DS | Fr. (RS) | 5-6 | State College | Pennsylvania |
| 16 | Slay, Katie | MH | So. | 6-6 | Raleigh | North Carolina |
| 18 | McClendon, Deja | OH | So. | 6-1 | Louisville | Kentucky |
| 23 | Longo, Ali | DS | So. | 5-6 | Chatfield | Colorado |
| 33 | Fuller, Lacey | DS | Fr. | 5-6 | San Diego | California |
Wisconsin Roster
| | | | | | | |
| --- | --- | --- | --- | --- | --- | --- |
| NO | NAME | POS | HT | Year | Hometown | Last School |
| 1 | Kirby Toon | OH/DS | 6-0 | RS SO | Middleton, Wis. | Middleton |
| 2 | Kristy Bourquin | MB | 6-0 | RS JR | Apple River, Ill. | Rock Valley College |
| 3 | Courtney Thomas | S/OH | 6-0 | FR | DeKalb, Ill. | DeKalb |
| 4 | Annemarie Hickey | DS/L/OH | 5-8 | SO | Oswego, Ill. | Joliet Catholic Academy |
| 5 | Bailey Reshel | OH/RS | 6-0 | JR | Hortonville, Wis. | South Dakota |
| 6 | Janelle Gabrielsen | S | 6-1 | SR | Menomonee Falls, Wis. | Menomonee Falls |
| 7 | Deme Morales | DS/MB | 5-7 | FR | Amherst, Ohio | Steele |
| 10 | Alexis Mitchell | MB | 6-0 | JR | Davenport, Iowa | Central |
| 11 | Kathryn (Kt) Kvas | DS/S | 5-9 | FR | Eagan, Minn. | Eagan |
| 12 | Julie Mikaelsen | RS | 6-3 | SO | Askim, Norway | Sand Vidaregåande School |
| 13 | Mary Ording | OH/RS | 6-3 | JR | Carmel, Ind. | Cathedral |
| 14 | Dominique Thompson | MB | 5-11 | SO | Plymouth, Minn. | Robbinsdale Armstrong |
| 15 | Crystal Graff | OH | 6-3 | FR | Madison, Wis. | La Follette |
| 16 | Caroline Workman | DS | 5-5 | FR | Los Angeles, Calif. | Marymount |
| 17 | Lindsey Seil | DS/L | 5-5 | SO | West Bend, Wis. | East |
| 18 | Elle Ohlander | MB | 6-6 | SR | Caledonia, Ill. | Hononegah |
| 20 | Ellen Chapman | OH | 6-5 | FR | Glenview, Ill. | Glenbrook South |