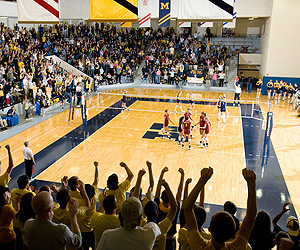 The Match: Penn State (19-4; 9-3 Big Ten) vs. Michigan (20-4, 9-3 Big Ten)
Where and When: Ann Arbor, MI.; Friday, November 5th, 7:00 p.m. E.T.
Media Coverage: Game Tracker; Listen to Michigan Broadcast; Live Stream – ESPN 3; TV: ESPN 2 (Tape Delay) 
Michigan will be pulling out all the stops this Friday night, with a Maize Out, a Pom Pom Giveaway, a Volleyball Trivia contest, Player Introduction with Mini Volleyballs (we're guessing that doesn't include the Penn State team), a "Kids Line the Court" thingy (do they really make them stand the entire match?), and an "Ace T-Shirts" contest, or giveaway, or something.  And that's before the match even starts!  
If past is predicate, the Nittany Lions better look out.  The last time these teams met in Ann Arbor, the Wolverines came within a whisker of knocking off Penn State, forcing them to five sets. 
This year's Michigan team is even better.  The #15-ranked (AVCA Poll) Wolverines are coming off a big 3-1 win at Wisconsin on Saturday, October 30th  (25-20, 25-22, 22-25, 25-19) — the first time Michigan had won in Madison since 1992.  Offensively, Michigan was led (as usual) by 6-0 Jr. OH Alex Hunt (20 kills), followed by 6-2 RS So. RS Claire McElheny (16 Kills), 6-4 Fr. MB Jennifer Cross (10 kills), and 6-1 Fr. OH Lexi Erwin (8 kills).  5-9 Jr. L Sloane Donhoff had 19 digs and All American 5-10 Sr. S Lexi Zimmerman (heck, we'll give her All World status), dished out 49 assists, totaled 16 digs,and added four blocks and three kills.   Wow! 
Here's Penn State Women's Volleyball Assistant Coach Dennis Hohenshelt talking about the challenges facing Penn State against Michigan this evening and Michigan State Saturday night:  
We could have posted video from Penn State's sweep of Michigan in Rec Hall earlier this season, but we think that was a different Michigan team. Here's video we think is more like the Michigan team we'll be seeing tonight — highlights from Michigan's October 23rd 3-2 win over Purdue: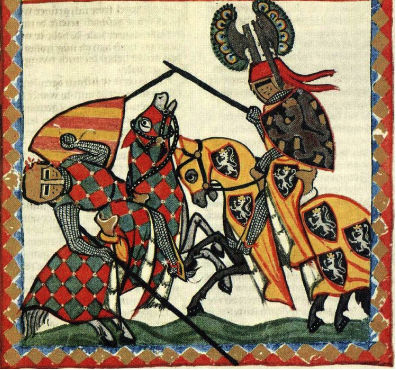 Stat Joust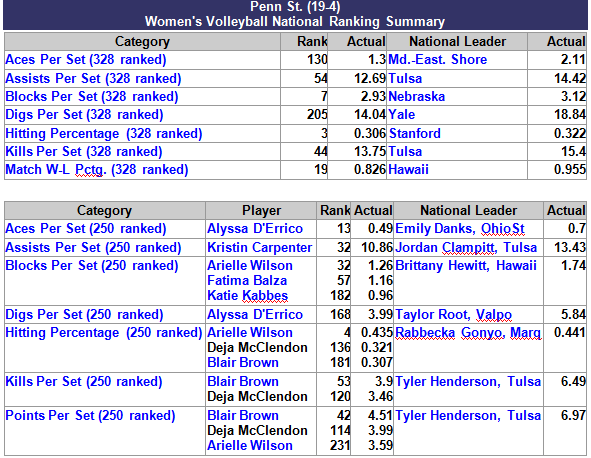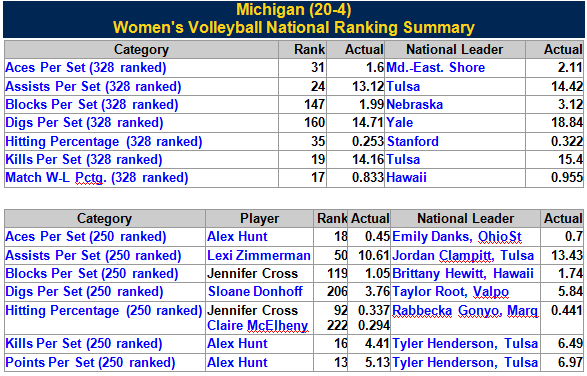 Team Rosters
2010 Michigan Volleyball Roster
| No. |   | Name | Pos. |   | Ht. |   | Elig. | Hometown (High School) |
| --- | --- | --- | --- | --- | --- | --- | --- | --- |
| 1 |   | Molly Toon | OH |   | 6-0 |   | FR | Middleton, Wis. (Middleton) |
| 2 |   | Jennifer Cross | MB |   | 6-4 |   | FR | Scarborough, Ont. (Birchmount Park Collegiate) |
| 3 |   | Sloane Donhoff | L/DS |   | 5-9 |   | JR | Louisville, Ky. (Assumption) |
| 4 |   | Michelle McMahon | DS |   | 5-6 |   | JR | Grand Rapids, Mich. (Forest Hills Northern) |
| 6 |   | Karlee Bruck | MB |   | 6-3 |   | RS JR | Elyria, Ohio (Elyria) |
| 7 |   | Catherine Yager | S |   | 6-0 |   | SO | St. Michael, Minn. (Albertville) |
| 8 |   | Alex Hunt | OH |   | 6-0 |   | JR | Granger, Ind. (South Bend St. Joseph) |
| 11 |   | Lexi Erwin | OH |   | 6-1 |   | FR | Spring, Texas (Woodlands College Park) |
| 12 |   | Maggie Busch | DS/L |   | 5-7 |   | SR | Toledo, Ohio (Toledo Christian) |
| 13 |   | Ally Sabol | DS/L |   | 5-5 |   | FR | Los Angeles, Calif. (Marymount) |
| 14 |   | Claire McElheny | RS |   | 6-2 |   | RS SO | Westfield, Ind. (Brebeuf Prep) |
| 15 |   | Courtney Fletcher | MB |   | 6-4 |   | JR | Duluth, Ga. (Northview) |
| 16 |   | Brittany Lee | DS/L |   | 5-9 |   | RS FR | Indianapolis, Ind. (Cathedral) |
| 17 |   | Lexi Zimmerman | S |   | 5-10 |   | SR | Barrington, Ill. (Barrington) |
| 19 |   | Amanda Yerke | RS |   | 6-3 |   | SO | Commerce Twp., Mich. (Walled Lake Northern) |
Penn State Roster
2010 Team Roster