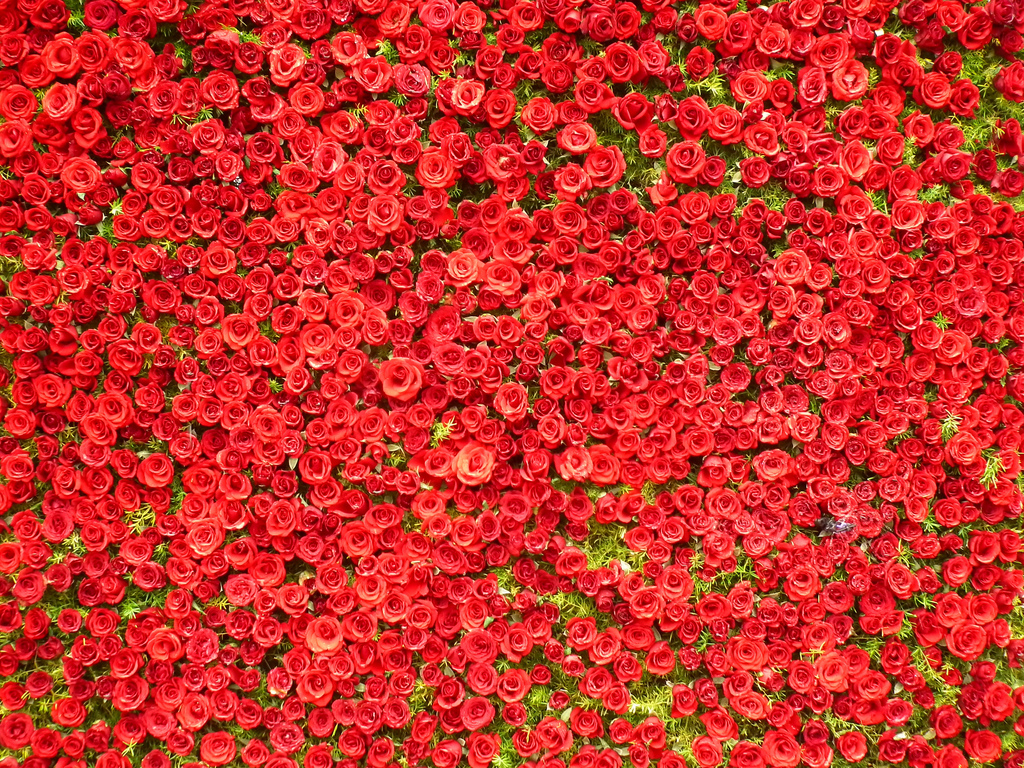 Photo courtesy of Ramesh NG, Wikimedia Commons
Quietly, without fanfare of any kind, gopsusports added the following quotes from Russ Rose to the 2011 Penn State Women's Volleyball player bios (the links are in our 2011 Roster page — see the menu above).  We don't know how long they've been there — maybe we were the last to know.  But here they are (followed, if you scroll down, by the video interviews with Russ Rose, Darcy Dorton, and Katie Slay from the 2011 Penn State Women's Volleyball Media Day):
On the Setters
 Kristin had a magical sophomore season. She experienced both the highs and lows of a new player in a tough position. Her strengths are she's a gym rat, incredibly competitive and loves to play the game. I hope those traits rub off on the other players. She is a joy to be around and a great representative of Penn State volleyball.
Micha is naturally strong and not afraid to take a good swing as a lefthanded attacker. She's a really competitive player and I know she will go hard every day. Her contributions could be both as a setter or as a hitter.
The thing I like about Marika is she cares about the team more than she cares about herself. She is physically strong and plays well at the net. I believe she's a confident young person who has made great contributions to the team up to this point, and will continue to do so and play wherever she is asked.
On the Outside Hitters/Opposites
Darcy is one of the big question marks as we enter this season. Although she's been cleared to do things, she's having to come to grips with the fact that this is a new experience and there are things she has to work with to succeed. I think so much of what our chances for success will be will be linked to the progress she can make once we get in the gym. Her spirit is strong and she has great energy, I'm just unsure of how her body will handle the demands of a long season.
I feel Katie has been a player that has made progress throughout her career. She has always been in a situation where there have been some great players in the position that she also plays. We're going to need her to be a great net player for us, a solid leader, and a good, steady emotional player both in the locker room and on the floor. I hope she has a great year.
Last year we counted on Maddie to come in and make the big serve. I think she's made improvements in all facets of her game. She's strong and has experience playing the outside hitter position. She has a great passing platform and I think she'll be more in the mix this year. I'd feel comfortable if Maddie was out on the court for us.
Deja had an unbelievable freshman season. I feel she is, without a question though, still a work in progress. She had a fantastic Final Four and had a magical season. She made great strides in her ability to pass and attack. She has to work hard to take her game to the next level. Deja is a player that people will expect to be good, and she will have a different role with the graduation of veteran players. Deja will have to step up and I think she'll see the biggest steps are from one's freshman to sophomore seasons.
I was pleased with Aiyana's performance during the club season. She was one of the go-to hitters on her team and is accustomed to that role. We are going to need someone who can hit the ball this year and I think she will develop quite well in that role.
On the Middle Hitters
Erica's strength is her fast feet. We'll have to see if she can connect with the setters because having fast feet only makes a difference if you can make connections with the setters. She hasn't had as much court time due to redshirting and injuries.
Nia is a player we've seen at camp for a number of years. We're projecting that she's going to get stronger, quicker and help us this year. She has a good frame with long levers. She will have to embrace what it takes to be a competitive Division I player and get stronger and get in the weight room.
A. Scott has improved a great deal and her goals are to be the best. She's our strongest net player, hardest hitter and can play all three front row positions. She will certainly get a lot of big swings for us this year.
Katie is truly an exceptional, natural blocker and a focused team player. She has good knowledge of her position, is always talking and knows what's going on. Katie will also be a great leader for the program.
On the Defensive Specialists/Liberos
 Lacey plays hard every time she's on the court. She is a player who can make your team better, possesses a nice serve and plays aggressive defensively. Lacey is quick to the ball and she's not afraid to get in there and compete. I think the combination of her having a good serve and being an aggressive defensive player is really going to help us.
 Dom is a player we've worked with at camp for a few years. She presents a good serve, great ball-handling skills and we feel she'll be able to help us in those roles. I think she can serve and pass at the college level now. We'll see where she's best defensively and put her in that environment. I think she'll make great contributions.
 Maggie has improved a great deal. She's significantly stronger than she was a year ago, offers a good serve and can pass, but has to work on the speed necessary to play at this level. No one works harder or cares more about this team.
 Ali is a tough youngster and a great competitor. She had some developmental highs and lows last year. Ali has a terrific serve, plays hard and is confident in her skills. I'm confident in what she can do, as well.
 I thought Megan has made the biggest jump from last season to this season as far as confidence in her game and her ability to grasp what her role will be. She possesses a good serve, as well as being our quickest defensive player, and she certainly knows what we're trying to do with the volleyball program.
Penn State Women's Volleyball Media Day
Here are a few of our favorite quotes from Penn State's 2011 Women's Volleyball Media Day, followed by video interviews with Russ Rose, Darcy Dorton, and Katie Slay:
Russ Rose:
When the poll came out [the AVCA poll naming Penn State preseason #1] I said to the players "Do you think you're the number one team in the country?" and none of them said yes. And I said "Would you like to be the number one team in the country?" and a few of them said yes. And then I said "Well, then you have to get to work."

I know the lady to my right [Darcy Dorton] came back and is in great shape and worked hard and had a great preseason, and I'm happy for her.
Darcy Dorton:
I think there is more responsibility [for her] because I've been able to play my freshman year and I also got to watch alot last year, so I got to learn the game from different perspectives. So hopefully, I'll be able to bring something that other people haven't experienced and a different side of leadership.
Katie Slay:
We're a young team but we've had the benefit of learning from alot of great seniors last year. I know I was always watching Arielle Wilson and Fatima Balza and seeing what they were doing, because they both brought different qualities to the table that were really good and I was able to learn alot from them. So I think that this year I can take what I've learned and apply it and also help the freshmen with what I've learned.