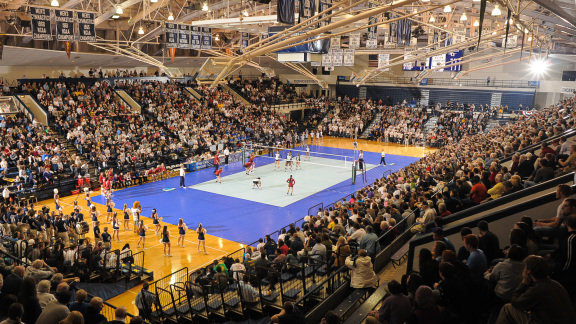 Photo courtesy of GoPSUsports.com
Nike Big Four Volleyball Classic: Penn State Hosts in Rec Hall
This is the final of our four "Fanalyses" for the Nike Big Four Volleyball Classic, which will take place on August 31, 2012 and September 1, 2012 in Rec Hall, State College, PA.
(For our Nike Big Four Florida Fanalysis, Click Here, for our Texas Fanalysis, Click Here, and for our Stanford Fanalysis, Click Here.)
Today we have two guest fananalysts — akbar and lionsfan — both Penn State fans.
Nike Rewind (Nittany Lions): 2010 and 2011
The Nike Big Four Volleyball Classic features Florida, Penn State, Stanford and Texas – four of the premier women's volleyball programs in the country. The inaugural tournament, in 2010, was hosted by the University of Florida in Gainesville Florida. The 2011 the tournament was hosted by Stanford.
In the first two years, Penn State hasn't exactly set the tournament on fire. In 2010, a young Nittany Lion squad defeated the Gators 3-1 (20-25, 25-21, 25-14, 25-23), but followed that with a loss to Stanford in straight sets (28-26, 25-12, 25-18), ending the Nittany Lion's 109 match win streak in the process.
In 2011, Stanford defeated Penn State 3-1 (23-25, 25-19, 27-25, 25-18). The following night, the Nittany Lions rallied from an 0-2 deficit against Texas to force a fifth set, but Texas held on for a 3-2 victory (25-23, 25-20, 19-25, 14-25, 15-10). It was the Longhorns' first victory by Texas against Penn State since September, 1989.
To date, Stanford is 4-0 in the tournment, followed by Florida at 2-2, with Penn State and Texas both at 1-3.
This Year's Matches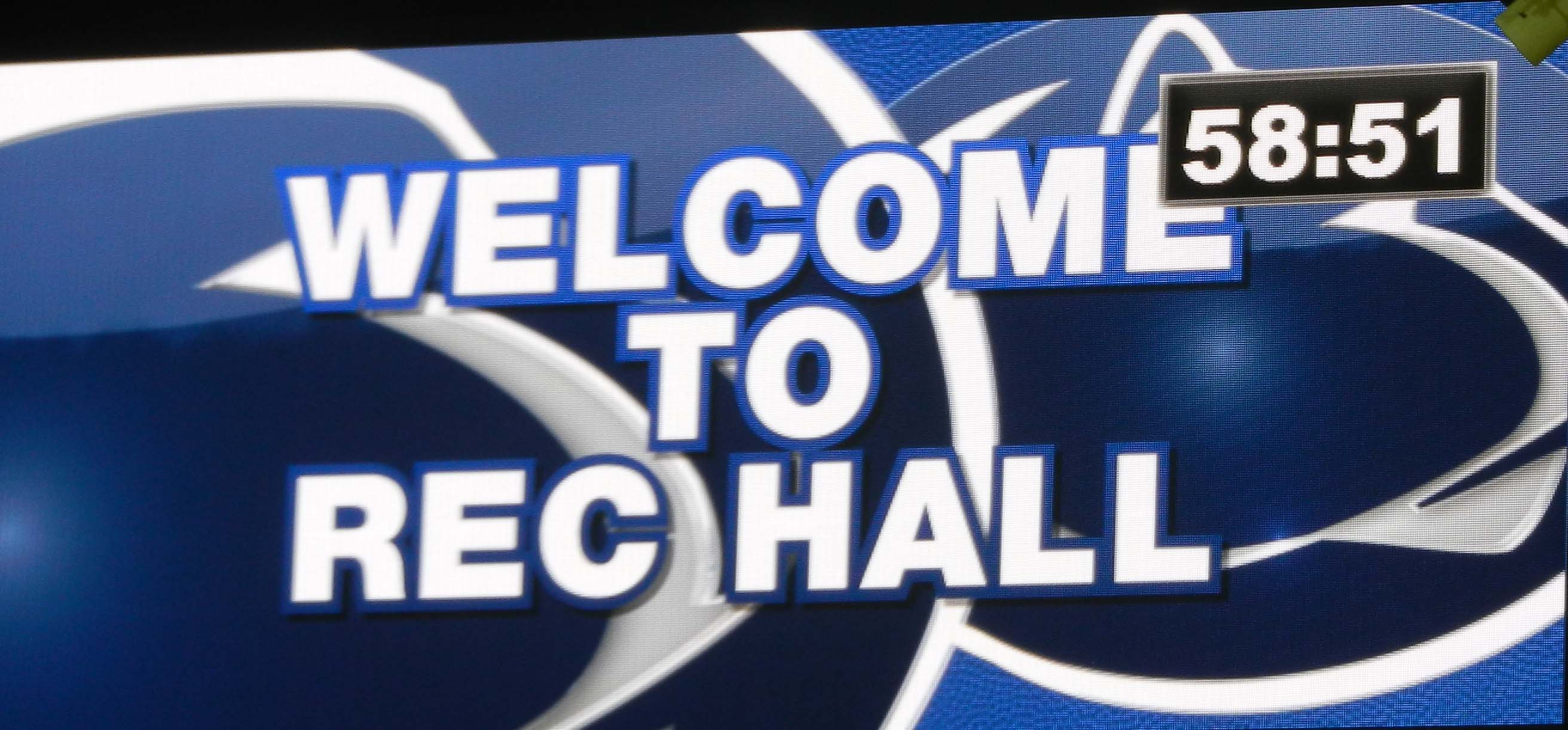 2012 Nike Big Four Volleyball Classic
Penn State Snapshot
2012 Record
3-0 (wins over Morehead State, Western Kentucky, and Louisville)
2011 Record
25-8 overall (16-4 B1G – 3-way tie for 2nd); NCAA Regional Semifinals (loss to UCLA)
About the Coach
Head Coach Russ Rose is 1058-172 in 33  seasons at Penn State; 5 NCAA Championship teams (4 consecutively from 2007 through 2010).
Polls
#4 in 8/27/12 AVCA poll; #2 in B1G preseason coaches' poll
Statistical Leaders as of 8-27-12
Attack Leaders - 2012
Set/Serve Leaders - 2012
Recept/Dig Leaders - 2012
Blocking and Points Leaders - 2012
Penn State Fanalysis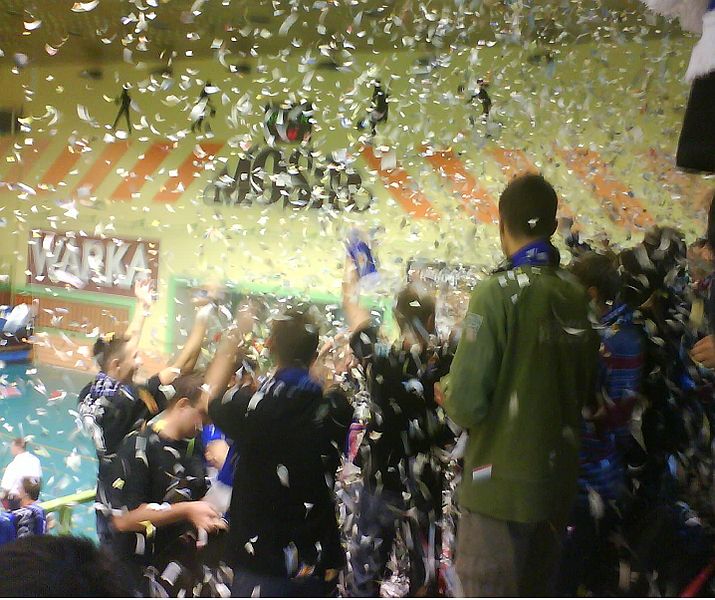 Predictions (Break Out the Ouija Board)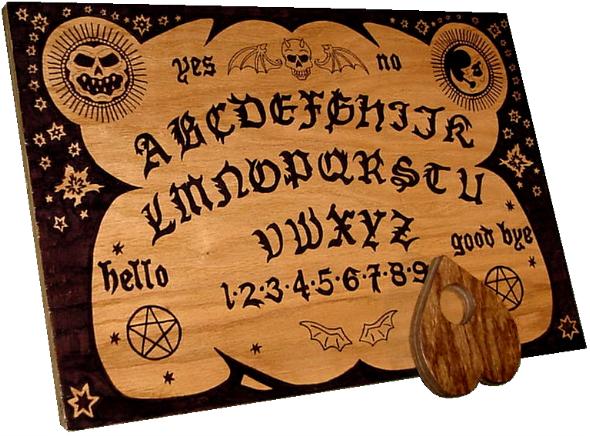 DigNittany: Coach Rose has said he's "not much of a believer in predicting a team's level of success," which, for a coach, makes sense to us for many reasons. The team went 3-0 in the Active Ankle Challenge tournament in Louisville, and seemed to perform well — certainly from a winning perspective.
We'll start with akbar.  What's your snapshot take on the team's outlook for 2012?
akbar: This team seems to carry itself a bit differently this year than last.  I know the groovy word of the era is "swag," and I'm not inclined to say that yet for this team, but I feel comfortable in saying that they are a bit older and look around the gym knowing and appreciating that they have a good team and really good players.  Part of that is moving into that upperclassmen ranks, but I have a feeling some of that is the freshmen that "go get it."
DigNittany: Same question for you, lionsfan, your snapshot take on the team's outlook for 2012?
lionsfan: On paper, last year's third-round loss was a disappointment.  But when you consider that the team lost to eventual national champion UCLA, you can't think of it that way.  The team also got two cracks at national finalist Illinois last year, losing both, but pushing them to five in one match.  They also lost to Stanford and Texas and split with Nebraska, and I suspect that many of the usual suspects will be in the mix again this year.  So the players are familiar with the types of teams that they need to beat to do better in the postseason.
This weekend will be very telling.  If they can be competitive with Stanford and Texas, they can be competitive later in the year.  It's great that the young players get exposure to such quality competition.
It's all about execution, smart decision-making and, most of all, leadership. This team can't afford long lapses — this isn't 2008.  The freshman from 2010 didn't have a care in the world; they had a core of champions in front of them.  2011 was a wake-up call, and this is the year when people need to step up and get it done. What did they learn last year from the loss at Wisconsin, Illinois and against the Bruins?  How hungry and determined are they?  The Lions will also need to get it done away from Rec Hall.  It will be very interesting to see how the team responds to Big Ten road games.
Penn State returns a lot, as do many others.  On paper, I would say that less than 2nd place in the Big Ten would be a disappointment, and I know the team and fans want to go back to the Final Four.  That won't be easy.  The backrow needs to improve, the big guns like 6-1 Jr. OH Deja McClendon and 6-4 Jr.Opp/MH Ariel Scott need to lead the way (ditto Micha Hancock) and the new cast needs to have one or two surprises who can make an impact.
It's too early to make any declarations based on my potentially ill-informed opinion.
About the Back Row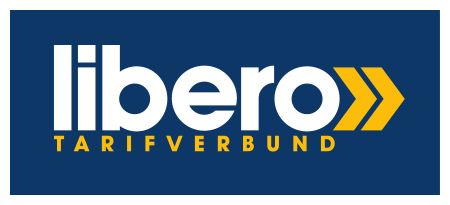 DigNittany: A big question for Penn State heading into the season was who would start at libero for the Nittany Lions.  That question has been answered — at least for the first three matches, as 5-6 So. Dominique Gonzalez started against Morehead State, Western Kentucky, and Louisville.
Sr. S/DS Kristin Carpenter appeared in all nine sets of the tournament (registering 17 digs), and So. DS Lacey Fuller appeared in six sets (five digs). Freshmen Lara Caraway and Kendall Pierce saw limited action in the tournament (with Pierce registering a service ace).
What are your thoughts about the back row defense heading into the Nike Big Four Classic?
akbar: I would be inclined to say that every weekend and every game these "specs" better bring their "A" game, because Russ pull the trigger if they don't, and there will be a line of players eager and smiling, who are ready to take their spots.  Some might say that this weekend might cement these position(s), but I am not sure.
Being in a monster conference like the B1G, you have to be deep and be willing to adjust. I'm very intrigued by this area of the PSU game, as I believe it will be the most crucial and competitive one.  Ultimately, we will see the best volleyball players combining athleteicism, platform, volleyball IQ, and highest ceiling rise to the top.  What is really exciting is that they ALL have that potential.
DigNittany: Ok lionsfan, your thoughts?
lionsfan: Well, that's the biggest question mark, isn't it? It's the biggest criticism the team faced after last year, and it's still very young back there.  But Coach Rose has a lot of options . . . he just needs to see who rises to the top.
Gonzalez seemed to do very well in the Active Ankle Challenge, based on what I heard from the radio broadcasts last week, and Carpenter also got a lot of PT.  I like having her on the floor; I think she provides great leadership and spark.  I hope she continues to improve back there — if she can focus solely on that and doesn't have to worry about setting (will we ever see Courtney set?), she could cement her spot.
Fuller, Caraway, and Pierce?  I imagine the competition is tough. Penn State needs this group to step up to be successful this year, and I think for PSU fans it remains the thing we are most nervous about.  But I tend to think negatively, and there's a very good possibility that many of the players in both the front and back will be pleasant surprises.
(Photos courtesy of GoPSUsports.com)



DigNittany: 6-2 Fr. S/OH Megan Courtney started the first two matches of the Active Ankle at (we think, as we didn't see any of the matches) OH2.  6-2 Jr. OH Maddie Martin started the third, and 6-2 Fr. OH Paulina Prieto Cerame saw action in one set.
What do each of you expect from those three players as the season progresses?
akbar: I don't know whether Paulina got in at all.  But when she can go, she will put the hurt on opponents.  She is the type of hitter that if you have your back to the court, you can tell when she hits a ball compared to others.
I was so glad to see Maddie up and running, as she works so hard at her game and has such tremendous physical attributes. If she can maintain a high level focus throughout the course of the game, she will be hard to keep off the floor.
Megan Courtney might be our Stephen Strasburg.  PSU will have to watch her "pitchcount" to help her adjust to the rigors and duration of the college game. But I firmly believe we will see a four-year starter here.
lionsfan
: Rose clearly thinks
Courtney
has what it takes to be a six-rotation player, and he wants to give her as much experience as he can.  Of all the players on the team, she could have the most upswing as the season progresses, and I think the team needs her—so that's a lot of pressure for a freshman.
Of course, she has a lot to offer.  She just needs to adjust to the college game and get more time on the court to up her volleyball IQ and get more comfortable.  We haven't seen her at her best yet, but that will come in time.
I think as the season progresses, we might see more of
Maddie Martin
in just the backrow; she had some very impressive moments there last year.  I think she will follow the path of Kate Price.
Did
Prieto Cerame
actually play this past weekend? I think that might have been a GameTracker error.  Regardless, I think we will see more of her as the season progress (although I will be surprised if we see her this weekend, unless the team struggles.  Coach Rose seems to start with experience in big matches like these).  He has said repeatedly that she loves to swing, and I'm sure he wants to give her the opportunity as soon as he can.
But where?
Katie Slay
isn't going anywhere (barring injury of course . . . knock on wood), and
Nia Grant
has looked good so far.  Maybe Paulina goes outside, which is where the roster lists her.  She may move into the lineup with Martin playing for her in the backrow.
Wild-Eyed Speculation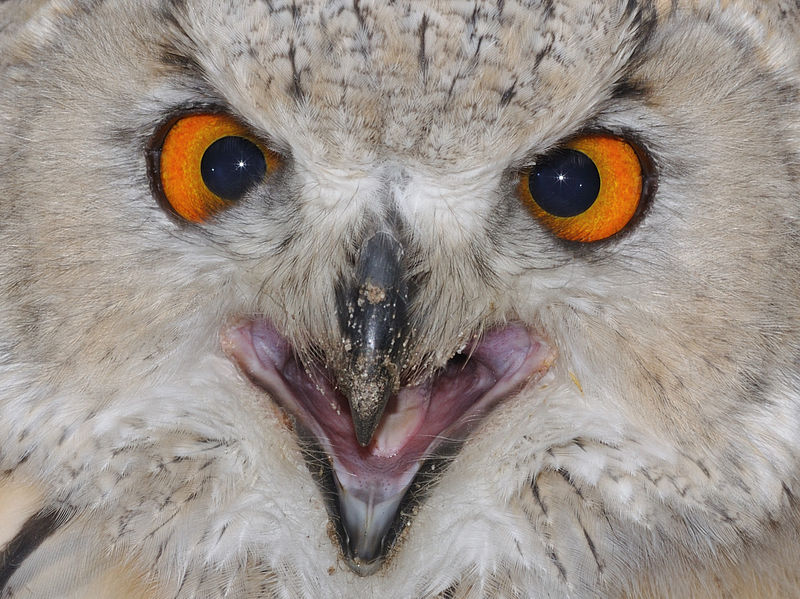 DigNittany: Final question — our wild-eyed speculation department — who are your picks for the Nike Big Four, and why?
akbar: Honestly…..whichever team passes, serves gets kill out of system the best! 🙂
DigNittany: Fair enough.  What about your thoughts, lionsfan?
lionsfan: Last year, the team had a horrendous performance at Stanford.  Slay was one of the few bright spots, but Deja in particular was off.  Williams and Wopat were just too good—as was the Cardinal block—and were the biggest factor in the win.  It just seems that the young PSU team couldn't get enough components working together at the same time to make it more competitive.
The Texas match last year was one of those weird ones where Penn State out-hit its opponent and had all the momentum heading into the 5th, but couldn't get it done.  Deja rebounded nicely and Slay was solid, but Scott had an off night.  It was all the more frustrating considering the Longhorns were without Sha'Dare McNeal, perhaps their most valuable and important player.
Stanford, Texas and Penn State all still have many young players in key roles, and that makes predicting who will win difficult.  Sometimes they can be unstoppable; other times they struggle.  Nothing would surprise me.  Like some of my fellow PSU fans, I hate to predict a PSU win (I hate predicting in general) and tend to be more negative in my outlook—a defense mechanism brought about by some heartbreaking losses from 1996 to 1998 that are still fresh in my mind.  But I'll give it a shot…
I think the teams are close, at least they seem close this early in the season when we don't have much to go on.  I think Friday's match against Stanford may come down to the other factors off the court — Stanford was playing late Sunday night at Hawaii, a loss that surprised some people.  They have to go back home and now have to travel all the way across the country to play a well-rested Penn State team with some players who have to be super-motivated to finally beat the Cardinal after two losses in this tournament.  I imagine the crowd will be quite large — it's a football weekend — and the match will be televised on BTN.  It could be raucous. My gut says that because of those other factors, Penn State should be considered the slight favorite. (Again, a Stanford win would not surprise me!)
The next night, Penn State faces off against a Texas team that will have played at West Virginia this Wednesday and against Florida on Friday in the opening match of the Nike Big Four Challenge.  They may be slightly more tired.  Will the crowd be as plentiful?  Will enough football fans make their way over?  I hope so, but I still think that Texas comes away with a win.  After a heartbreaking loss at Gregory Gym in 2006 (perhaps the single most exhilarating and exciting Penn State regular-season win ever), two losses at Rec Hall in 2007, the national title game loss in 2009 (perhaps the single most exhilarating and exciting Penn State post-season win ever) and the thumping in the 2010 semis, Texas is hungry for a win that has more sting to it — and doing that on Penn State's home court will be far more satisfying than their neutral court win last year.
Texas has so many weapons: Eckerman, Webster, Bell, McCage . . . should I list the whole roster?  I get frightened to think about how good this team will be in 2013 and '14, and they could win it all this year.  I know it's the backrow play that usually decides it; neither team has proven they are rock solid back there just yet (they haven't had time), so I think the offense will win it for the Longhorns.  If both teams have a few players struggle, I think Texas has more bankable backups at this point.
Penn State goes 1-1 for the weekend, as does Stanford, while Texas goes 2-0 and threatens to take back the spot atop the polls.
DigNittany: Thanks so much to both of you for your time. Much appreciated!