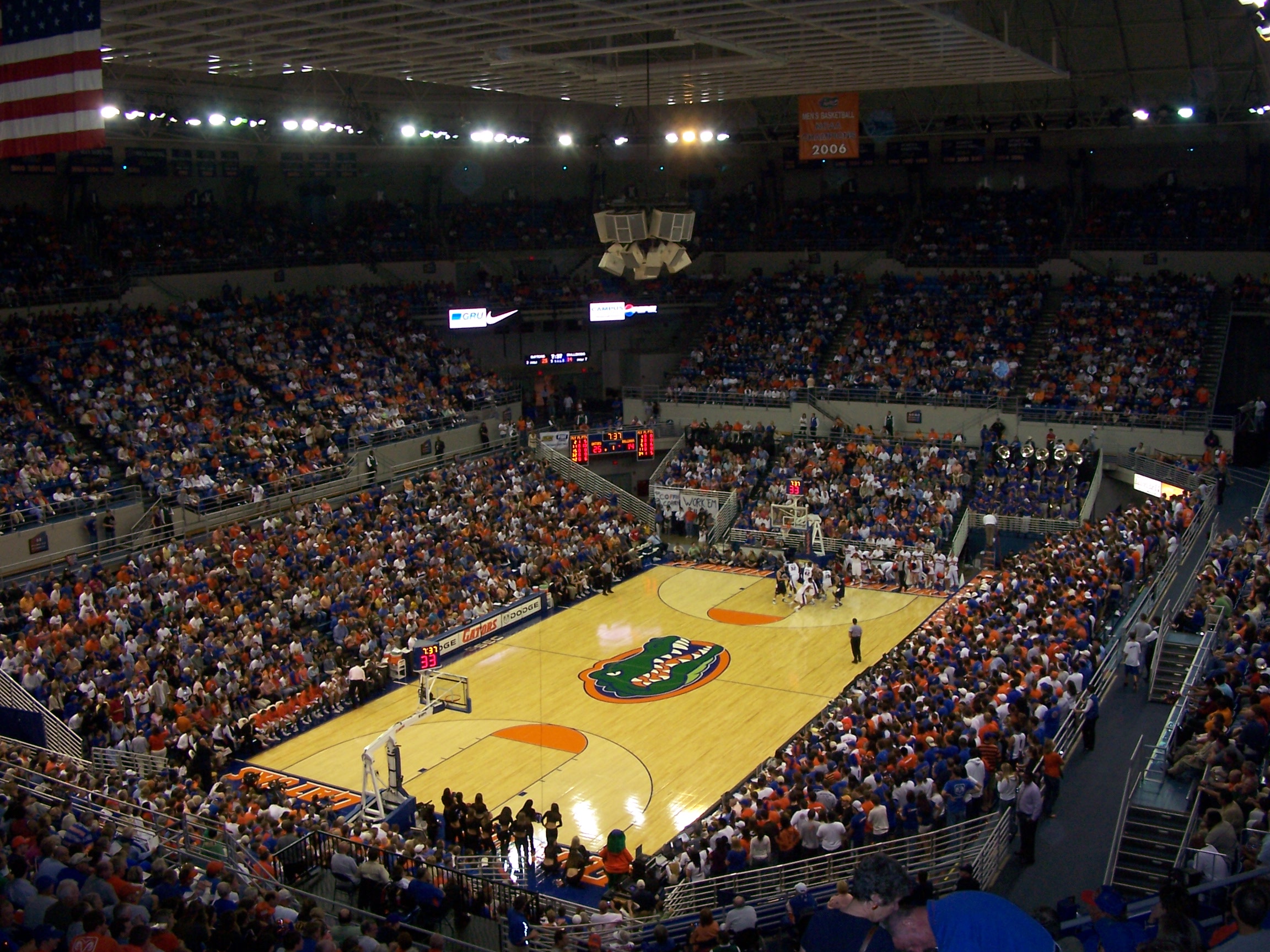 This Friday and Saturday, in Gainesville Florida, the University of Florida hosts the inaugural Nike Volleyball Big Four Classic in the Stephen C. O'Connell Center.
The tournament, which features Florida, Penn State, Stanford and Texas – four of the premier women's volleyball programs in the country — captured the imagination of fans of NCAA women's volleyball as soon as it was announced.
The four schools have posted a combined 3702-920-18 record (that's an overall .800 winning percentage folks), have won a total of 11 NCAA Championships (including the last three in a row by Penn State) and have appeared in a total of 39 NCAA Final Fours.  Oh, and Penn State has a 108-match winning streak, with Stanford having handed the Nittany Lions their last loss (on September 15, 2007). 
To get these four teams together in one tournament is great for the players, great for the fans, and great for the sport.  We're fired up!  Here's a brief write-up on the matchups, the coaches, the players, and the teams.
The Matchups
Friday, September 10th: Texas v. Stanford (5:30 p.m. ET); Penn State v. Florida (7:30 p.m. E.T.)
Saturday, September 11th: Florida vs. Stanford/Texas (4:30 p.m. ET); Penn State vs. Stanford/Texas (6:30 p.m. ET)
We'll have analysis and fearless forecasts on these matches in the next few days.
The Coaches
All four coaches have enjoyed stellar careers and rank among the very best in their profession. Penn State's Russ Rose (1007-159, .864), Florida's Mary Wise , Florida (689-130, .841), and Stanford's John Dunning (704-147, .827) all have won more than 80% of their matches, with Texas' Jerritt Elliott (269-77, .777) not far behind. Rose and Dunning each have won four national titles, while Wise has coached her Gators to an NCAA record 18 consecutive Southeastern Conference titles and Elliott has led the Long Horns to AVCA Top 10 rankings in each of the past four seasons and two consecutive appearances in the NCAA Championships.
All in all, these teams are pretty much covered in the head coaching department.
The Players
 The players aren't too shabby either. The tournament will feature six players who won recognition in 2009 as First Team, Second Team or Third Team AVCA All-Americans:
The Teams
Penn State (AVCA Rank: #1)
2010 Season to Date: The Nittany Lions may be ranked #1 this season, but Coach Russ Rose isn't buying it:
The last two or three years, I thought on paper that we had a team that could legitimately compete for a national championship. I wouldn't say that about this team because it's unfair. What this team can do is improve throughout the season. I expect us to hit a lot of bumpy roads along the way. The conference is tough and our schedule presents us with some great challenges. Our goal in the end will be to be the best team we can be, to get better through the season, to play hard and play together. We'll see where we end up.
Many people think that when the Nike Volleyball Big Four Classic is over, the Nittany Lions will end up with at least one loss.  Be that as it may, Penn State is 6-0 this season, with victories over North Carolina (Aug. 27th 3-0), Villanova (Aug. 28th 3-0), Campbell (Aug. 28th 3-0), Seton Hall (Sept. 3rd 3-0), Colgate (Sept. 4th 3-0), and Virginia Commonwealth (Sept. 4th 3-0). 
 Key Players: Blair Brown , (Sr., Opp., 3.56kps, .345 hit %, 2.00 dps, 1.06 bps), Arielle Wilson, (Sr., MH, 2.67 kps, .472 hit %, 1.22 bps), Deja McClendon (Fr., OH, 3.67 kps, .413 hit %), Fatima Balza (Sr., MH, 1.69 bps, 1.15 kps), Alyssa D'Errico (Sr., L, 5.22 dps, 0.94 saps), and Kristin Carpenter (So. S, 9.59 aps, 2.12 dps).
Florida (AVCA Rank #4)
2010 Season to Date:  To say that Florida fans are a bit excited about the possibility of their beloved Gators knocking off Penn State on Friday night is like saying that Michael Phelps thinks swimming is OK.  
The Gator fans have good reason to be excited: Florida is a perfect 5-0 so far this season, with its first two victories coming against teams that were ranked at the time in the Top Ten of the AVCA Poll: then-No. 9 Iowa State (Aug. 28th 3-1), and then-No. 2 Nebraska (Aug. 29th 3-2). The Gators followed those triumphs with victories against Albany (Sept. 3rd 3-0), Bowling Green (Sept. 3rd 3-0), and then- No. 15 Colorado State (Sept. 4th 3-1).
Key Players: Kelly Murphy (Jr., RS/S, 2.58 kps, .356 hit %, 5.63 aps, 1.84 dps, 0.53 bps), Lauren Bledsoe (Sr., MB, 1.67 kps, .393 hit %, 1.28 bps), Kristy Jaeckel (Jr., OH, 2.32 kps, 1.95 dps, 0.47 bps), Callie Rivers (Sr., OH, 2.33 kps, 0.50 saps, 2.28 dps, 0.61 bps), Tangerine Wiggs (So., RS, 1.68 kps, 1.16 bps).
Stanford (AVCA Rank #2)
2010 Season to Date: Stanford is undefeated so far in 2010, having gone 5-0 with victories over Tulane (Aug. 27th 3-0), Pepperdine (Aug. 28th 3-1), New Mexico (Aug. 29th 3-0), UC-Irvine (Sept. 2nd 3-0), and Marquette (Sept. 4th 3-1).  It will face its toughest challenge to date against Texas on Friday night.  Although the AVCA voters seem to favor the Cardinal, it's anybody's guess as to who will come out on top.  
Key Players: Cassidy Lichtman (Sr., S/OH, 3.62 kps, 5.54 aps, 2.77 dps, 1.15 bps), Alix Klineman (Sr., OH, 4.77 kps, .378 hit %, 2.77 dps), Gabi Ailes (Sr., L, 3.54 dps, 1.31 aps), and Carly Wopat (Fr., MB, 2.46 kps, .566 hit %, 1.23 bps).
Texas (AVCA Rank: #5) 
2010 Season to Date: Texas has a 5-1 record this season, with the only blemish being a 3-0 defeat by Illinois on September 3rd. Texas' victories came against TCU (Aug. 27th 3-0), McNeese State (Aug. 28th 3-0), Houston (Aug. 28th 3-0), Florida A&M (Sept. 2nd 3-0), and Long Beach State (Sept. 4th 3-2).  Despite the loss to Illinois, it would be a mistake to write-off Texas in its match against Stanford.
Key Players: Juliann Faucette, (Sr., OH, 3.50 kps, .292 hit %, 1.80 dps, 0.45 bps), Rachel Adams, (Jr., MB, 2.21 kps, .439 hit %, 1.00 bps), Sha'Dare McNeal, (So., Util, 2.55 kps, .392 hit %, 2.15 dps, 0.80 bps), Jennifer Doris, (Sr., MB, 1.05 pgs, 1.16 kps, .388 hit %), Sydney Yogi, (Jr., L, 3.36 dps).