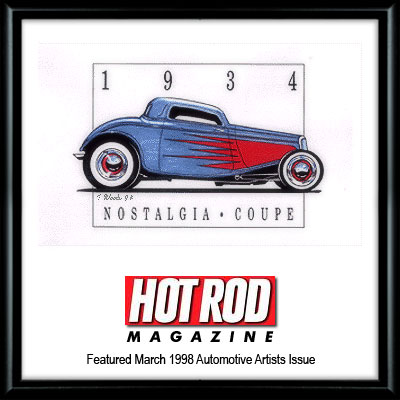 Nostalgia is a seductive liar. George Ball, 7th U.S. Ambassador to the U.N.
Some fans think Penn State isn't half the team it used to be
We think George Ball was right — nostalgia is a seductive liar.  To listen to some Penn State fans talk, this year's Penn State Women's volleyball team is a total failure — not as good in any way as previous Penn State teams.  Of course, if the comparison is to the teams from 2007 through 2010 — which put together "The Streak" (109 consecutive victories from September 21, 2007 to September 10, 2010), won four consecutive NCAA titles, and from the final set of the 2007 National Championship match against Stanford to the third set of the 2008 NCAA National Semifinal match against Nebraska, won an NCAA record 111 straight sets — the current squad obviously falls a bit short.  But, so would every other NCAA women's volleyball team this season.  Maybe in any season.
Certainly, this year's team has flaws.  It plays with maddening inconsistency, looking like world-beaters in one set, and thoroughly beaten during stretches of others.
But the fact is, Penn State is ranked #4 in the latest AVCA poll, sports a 14-2 record (5-1 in the B1G — good for a 2nd-Place tie) dropped a 3-2 decision to Texas in Austin in the Nike Big 4, and (the loss that really rankles many fans) dropped a 3-2 decision to Michigan State in Rec Hall (the same Michigan State that now is ranked #5 in the AVCA Poll, and sits atop the B1G standings at 6-0).
The problem is one of expectations — virtually everyone is back from the 2012 squad that went 33-3, losing to Oregon in the NCAA Semifinals — so some Penn State fans anticipated a satisfying string of 3-0 wins over gallant, but doomed, opponents.
Of course, that optimistic view overlooked two things.  First, the 2012 team had its share of struggles — pulling out a five-set win over Stanford in Rec Hall on August 31, 2012, losing to Oregon State (which was not Oregon) in five sets on September 8, 2012, grabbing an improbable five-set win over Illinois on October 6, 2012, hanging on for a five-set win over Michigan in Ann Arbor on October 24, 2012, and dropping a five-set match to Nebraska in Lincoln on October 28, 2012.
And second, there's no such thing as a B1G Easy in 2013: eight teams are ranked in the AVCA Top 25, and the unranked teams are all capable of pulling off an upset.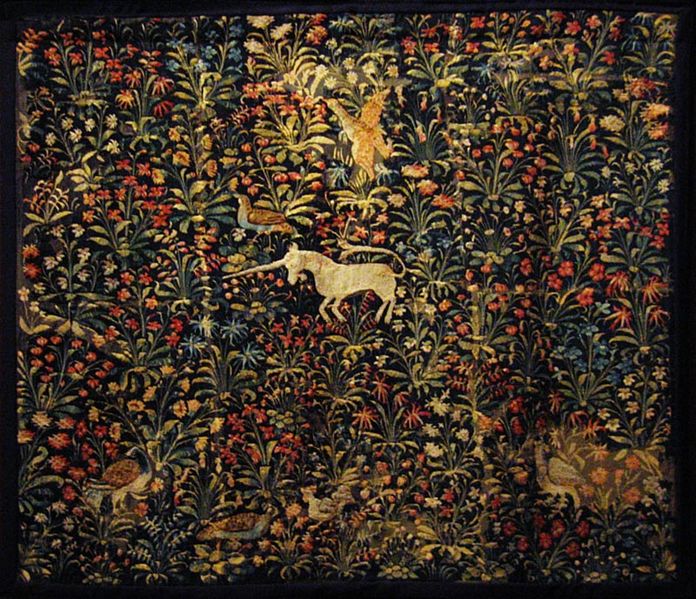 Easy wins in the B1G are as easy to find as Unicorns
In any event, we decided to compare the statistical leaders from 2012 against the statistical leaders this season (conveniently, they are the same players). We're doing this in two separate posts. Part 1 compares the 2012 Attack Leaders to the 2013 Attack Leaders, and the 2012 Blocking Leaders to the 2013 Blocking Leaders.  Part 2 will compare the 2012 Set/Serve Leaders to the 2013 Set/Serve Leaders, and the 2012 Receipt/Dig Leaders to the 2013 Receipt Dig Leaders.
Obviously, the 2012 statistics are for an entire season, whereas the 2013 stats are only through October 12th.  But the picture that emerges is that statistically, there's not a lot of difference between the two squads.  Will the 2013 team have the success (or more success) than the 2012 team?  Who knows — or at least, we certainly don't know.  But their performance to date is, statistically speaking, pretty similar to that of the 2012 team.  Time will tell.
Take a look, and decide for yourselves:
Attack Leaders - 2013 vs. 2012 (10-12-13)
Year
#
Name
Class
SP
MP
MS
Kills
Kills/Set
Att
Err
TA
Hit
Pct.
2013
1
Scott,
Ariel
4/Sr.
45
15
11
153
3.40
48
373
.282
2012
1
Scott,
Ariel
3/Jr.
125
36
35
469
3.75
127
1110
.308
2013
17
Courtney,
Megan
2/So.
50
15
14
127
2.54
36
293
.311
2012
17
Courtney,
Megan
1/Fr.
120
36
35
240
2.00
88
632
.241
2013
18
McClendon,
Deja
4/Sr.
56
16
16
139
2.48
47
370
.249
2012
18
McClendon,
Deja
3/Jr.
124
36
36
403
3.25
131
1106
.246
2013
16
Slay,
Katie
4/Sr.
57
16
16
129
2.26
26
232
.444
2012
16
Slay,
Katie
3/Jr.
122
35
27
279
2.29
58
537
.412
2013
7
Grant,
Nia
3/Jr.
49
15
14
87
1.70
24
170
.371
2012
7
Grant,
Nia
2/So.
124
36
36
205
1.65
52
407
.376
2013
12
Hancock,
Micha
3/Jr.
57
16
16
52
0.91
10
111
.378
2012
12
Hancock,
Micha
2/So.
125
36
36
125
1.00
32
260
.358
2013
Team
n/a
57
16
16
792
13.89
227
1798
.314
2012
Team
n/a
125
36
36
1788
14.30
514
4222
.302
2013
Opponents
n/a
57
16
16
579
10.16
331
1807
.137
2012
Opponents
n/a
125
36
36
1346
10.77
800
4242
.129
Blocking Leaders - 2013 vs. 2012 (10-12-13)
Year
#
Name
Class
SP
MP
MS
Block
Solo
Block
Asst.
Total
Blk.
Blks/
Set
Blk
Err
2013
16
Slay,
Katie
4/Sr.
57
16
16
14
76
90
1.58
9
2012
16
Slay,
Katie
3/Jr.
122
35
27
19
145
164
1.34
12
2013
1
Scott,
Ariel
4/Sr.
45
15
11
2
35
37
0.82
3
2012
1
Scott,
Ariel
3/Jr.
125
36
35
11
91
102
0.82
3
2013
17
Courtney,
Megan
2/So.
50
15
14
7
30
37
0.74
7
2012
17
Courtney,
Megan
1/Fr.
120
36
35
32
69
101
0.84
8
2013
18
McClendon,
Deja
4/Sr.
56
16
16
13
22
35
0.62
5
2012
18
McClendon,
Deja
3/Jr.
124
36
36
23
47
70
0.56
6
2013
7
Grant,
Nia
3/Jr.
49
15
14
4
26
30
0.61
4
2012
7
Grant,
Nia
2/So.
120
35
35
7
108
115
0.96
11
2013
12
Hancock,
Micha
3/Jr.
57
16
16
2
24
26
0.46
3
2012
12
Hancock,
Micha
2/So.
125
36
36
8
68
76
0.61
6
2013
Team
n/a
57
16
16
46
235
163.5
2.87
34
2012
Team
n/a
125
36
36
103
547
376.5
3.01
49
2013
Opponents
n/a
57
16
16
21
150
96.0
1.68
32
2012
Opponents
n/a
125
36
36
47
355
224.5
1.80
53