Penn State women's volleyball held its 11th weekly media availability of the season prior to practice Tuesday afternoon at Rec Hall.
Head coach Russ Rose, redshirt junior defensive specialist Kristin Krause, and sophomore right side Amanda Phegley fielded questions ahead of a weekend road trip to Illinois and Northwestern.
Krause was recognized alongside Penn State's four other seniors before the Purdue win last Saturday. She will forgo her final season of eligibility next fall to begin her teaching career. Phegley has played in four matches so far this season, including last Friday's sweep of Indiana.
Coach Rose on Gabby Blossom's development throughout the season: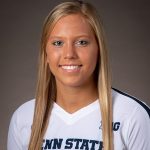 "As our passing improves, it allows her to pick up the tempo of the offense a little bit and allows us to try and move the ball around. I think it's important for her to also try and become a little more active herself at the net, but I think she's been playing better."
Coach Rose on what was learned during the last Illinois match:
"We competed really hard against Illinois. We were down 2-0, so it wasn't like we came out of the gates and played great, but I thought we competed hard. I thought we scored well out of the middle. Illinois is very good. They've got some really good hitters. Everybody's better at home. We're no different and Illinois is no different. Everyone serves better at home. Everybody's just more comfortable. They've got a good home-court advantage. The crowd's pretty animated [at Huff Hall] — great student section, so I would expect it to be a pretty enthusiastic evening for the players."
Coach Rose on Indiana head coach Steve Aird:
"He's a really upbeat, enthusiastic, positive guy who's incredibly loyal. When I met him, he was a member of the [Penn State] men's team and was one of their captains and was really committed to doing the right thing. Just kind of mentoring the younger players and going out of his way to help the guys who were in need of help. I've always really admired how committed he is to his parents. When he worked on the staff [here at Penn State], he was just way ahead of the curve, especially compared to me, as it deals with technology — dealing with promotions, dealing with whatever's the next thing, interacting with the fans. The new wave of doing things, he was light-years ahead of me. I would just walk away not knowing what he was talking about."
Coach Rose on remaining close with Coach Aird and serving as a mentor for him and others:
"I have that relationship with a lot of people. I don't ever want to replace anybody's father. That's not the point. The point is part of coaching is listening and helping. Sometimes just listening is helping. You don't even have to have a solution. Just having the willingness to listen and hear what somebody's thoughts are and then just saying, 'I think you have a good handle on it.' Not even answering the question. I think Steve's done a terrific job. When he left here and he went to Maryland, I thought he and Adam [Hughes] did a great job rejuvenating that program. Now he's transitioned over to Indiana and is doing what he does well at Indiana, because it's a whole groundswell working with so many things. He likes to work with promotions, he likes working with the youth programs, and getting the fans. It's not just coaching volleyball. He likes to get involved in all of the moving parts to try and make the thing work."
Coach Rose on what he'll remember about this year's senior class:
"They're all different. They all have provided different things. I'm glad they had a good match on senior night, because Purdue's a really good opponent. I thought that was certainly one of our best matches at a really important time. I think Kendall [White] has always played hard. Her father summed it up best at the senior night when he remembered the talk that I had with her when I recruited her and that was that, 'Hey, part of being at that [libero] position is you need to play every match and play every [set] and be tough.' I think she's demonstrated that. Tori [Gorrell] I think is having her best year this year even though she's in a different position and has a different role, so that's great. Emily [Sciorra] has always been a really positive team player with a great energy and spirit. Kristin [Krause] is a person who always has a good handle on the game, has a great volleyball IQ, and has always found ways to try and help people. She hasn't played as much as maybe she'd like, but has always found ways to help the team. Keeton [Holcomb] came in as a freshman and started as a libero, then had a different role when Kendall came in. She took a semester off [last fall] and then returned to the team. She came back to Penn State and still wanted to finish something that she started. I think that's great. My position with people is you can always come back when you take some time off. Life's hard for people. You should give people opportunities to do things. Not everybody gets to be a star, but everybody should have an opportunity to contribute and do what they can do best. For some people, that means you're a starter and you're a player who everybody talks about. For others, maybe nobody knows who you are, but you made great contributions and you cared a lot and you did a lot to make others better. From my standpoint as a coach, that's as big a contribution as the person who everybody talks about."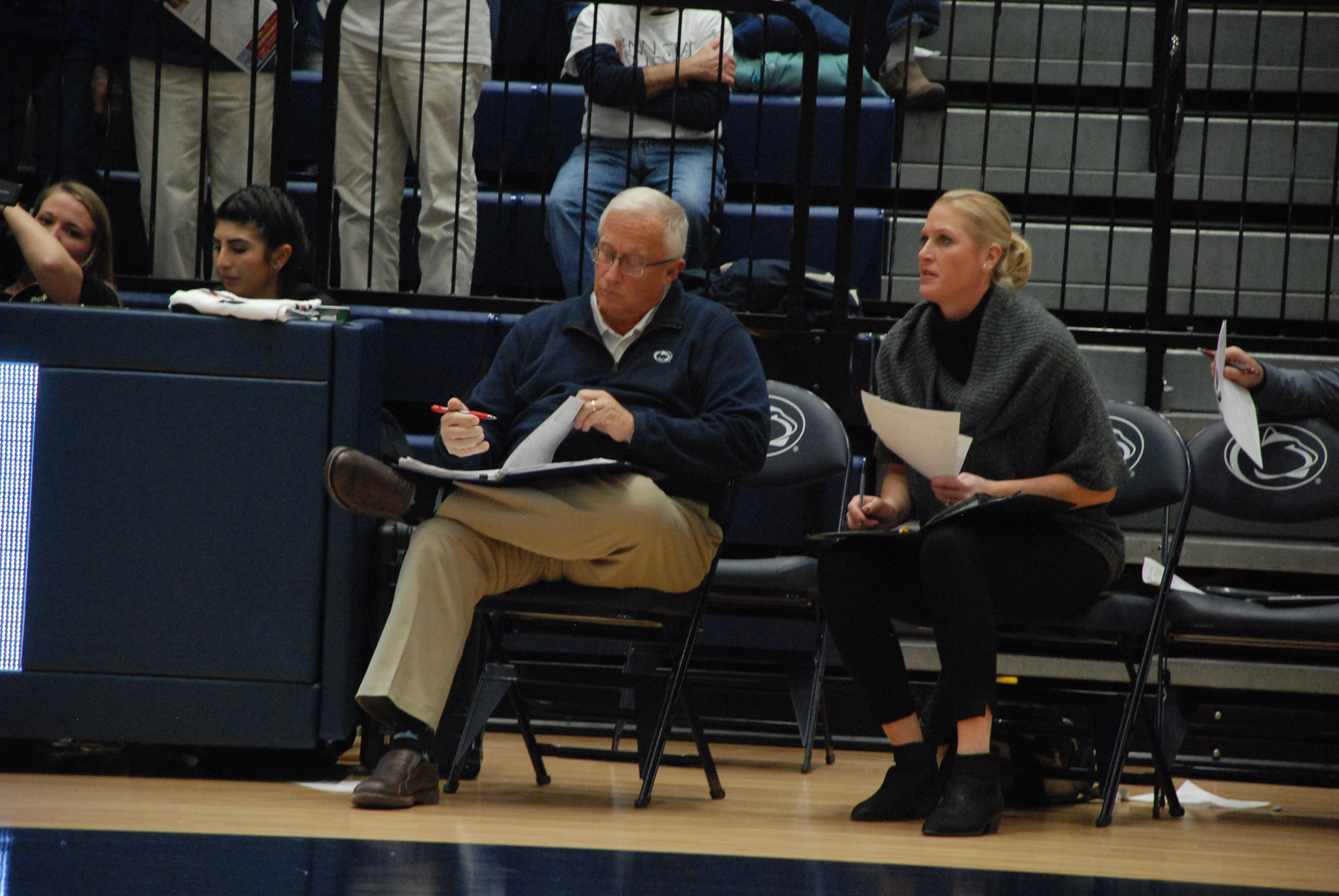 Kristin Krause on how the team celebrates Thanksgiving together: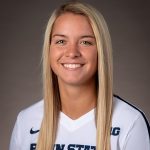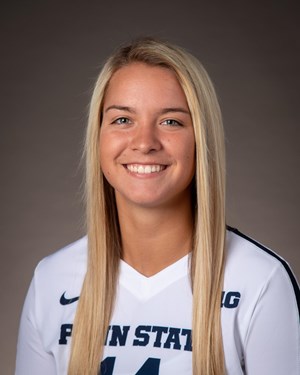 "It's honestly kind of nice when everyone's gone and it's kind of low key here around Thanksgiving. We have a big practice on Thanksgiving and a big team dinner together. It's just nice to celebrate it with the people who are my family here. I'm fortunate to live close enough for my actual family to come, too. I kind of just get the best of both worlds spending it with my team and my family."
Kristin Krause on her senior night experience:
"It was awesome. I honestly felt like a superstar. I was so happy to spend it with these four other seniors who I've grown up here with. Just seeing the team play so well against Purdue, which we knew was going to be a tough match, it was just a really good night and it ended the way we wanted it to."
Kristin Krause on her advice to incoming freshmen on what it takes to play for Penn State:
"I think it's just knowing that every day you're giving it your all and you're never going to look back and think about what I could have done. Just knowing every time you walk into these doors of South Gym that you're giving everything you can to be your best. Kind of just taking in these relationships that you build with all these amazing people and honoring them, because, before you know it, you're a senior and you're leaving and it's really sad. Just taking it day by day and not wishing any of it away."
Kristin Krause on serving in a big moment at the end of the Nebraska match:
"Honestly, it's kind of just something that Coach [Rose] has said all along: 'Nobody can give you confidence. It's something that you have to have in yourself.' So I think just knowing that I was confident enough in myself that I could make that serve and just give it all in that moment and trusting my training was something that was definitely going through my head. There's nothing like going into a gym where there's 8,000 people rooting for you to mess up. I knew my teammates had my back and I just had to get it in and do my best."
Kristin Krause on whether it's sunk in that her Penn State career is soon coming to a close:
"It still hasn't really hit me yet, and I think part of that might be because we still have two home games over Thanksgiving, but realizing that this is the last month of volleyball for my career is kind of just unbelievable and sad, but also an awesome opportunity that I've gotten to experience here. It's kind of just a mix of emotions going on, but I haven't hit the tears phase yet."
Kristin Krause on what's next for her after graduation:
"I will be graduating in the spring [after] student teaching at a local elementary school. Then hopefully I'll be looking for a teaching job and potentially a coaching job. I don't really know what my plans are yet."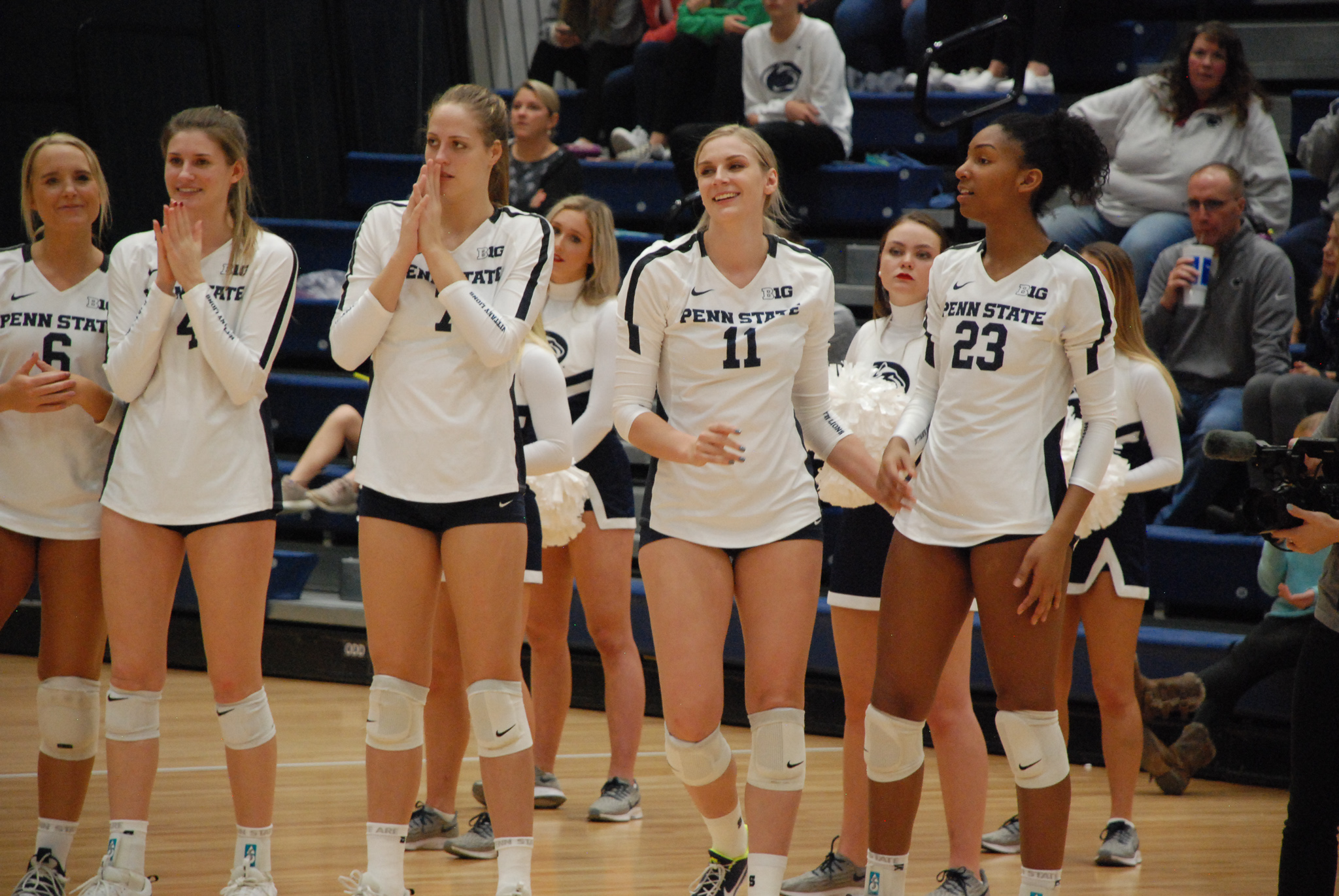 Amanda Phegley on Emily Oerther's skill set as a setter: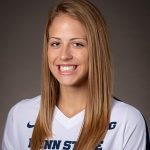 "She has great hands. I love her to death as a person. She's definitely very calm and consistent. We could be losing and she'll be like, 'It's fine. We're good, guys.' She has a consistent vibe on the court, which is nice. She's always asking me, 'Do you need it tighter? Do you need it faster?' She's very accepting of criticism. I love having her as a setter."
Amanda Phegley on whether she's given Emily Oerther any advice about how to handle winters in State College:
"I told her that I don't know how to dress, either. It's rough. We're both from the same area [in Florida], so we're both like, 'Yeah, we're not about this whole winter thing.' It's a struggle."
Amanda Phegley on something she's incorporated into her game this season:
"I think a little more defense has been my goal this year. I've tried to focus on blocking a little more and off-blocker stuff just because I was coming from middle. I normally do a lot of blocking and I like to hit."
Amanda Phegley on how important of a resource Tori Gorrell has been for her:
"Huge. She's kind of the one I always look to and go to. I'm like, 'Hey, you've been here forever. You know what you're doing.' Of course, playing all positions in the front row, she's a super knowledgeable person just about volleyball in general. She's super helpful and informative."
Amanda Phegley on the upcoming stretch of four straight road matches:
"I like playing on the road. We just came back from being gone for three weeks and being home was just weird. I feel like you kind of get in a groove of being on the road, so that's a good thing. I like playing away. I think it's fun when all the fans are against you. It's motivating."