Penn State women's volleyball held its 12th weekly media availability of the season prior to practice Tuesday afternoon at Rec Hall.
Head coach Russ Rose, sophomore outside hitter Allyson Cathey, and freshman defensive specialist Molly Russell fielded questions ahead of a Wednesday road match at Indiana.
Cathey amassed 15 total kills during sweeps of Illinois and Northwestern last weekend, while Russell, who hails from Naperville, Illinois, saw the floor in both matches. Russell's aunt, Bonnie Bremner-Pettigrew, was the setter on Penn State's first national championship team in 1999.
Coach Rose on how he became familiar with Molly Russell on the recruiting trail:
"Molly is one of my former players' niece and she attended camp a couple years ago, so we knew her from camp. That was certainly the initial exposure was as a camper. She did well [last weekend]. She's had some really good days at practice. She went in [against Illinois], served the ball, got blasted in the chest with the ball, and had a big smile. I'm sure it's not the first time she's been hit with a ball."
Coach Rose on whether he's seen improvement from Allyson Cathey as a blocker:
"Yeah. I think she's blocked really well on the right side. She's actually a good blocker. She has a tendency to overshoot the block on the left side, but she's been blocking really well on the right side. She's a physical player. She's got long arms and she's strong in the air. It's actually one of her better skills, in my opinion."
Coach Rose on Indiana's growth as a program:
"Whether programs are growing or dormant or peaking, all of the teams in the conference have good players. All of the teams in the conference have kids who are banged up at this time of the year. All of the teams in the conference have pride in their performance and their teammates. Everybody wants to do well for their seniors as their careers end. I think every team has reasons to play well and to care about what they're doing. You always have to be responsible for trying to take care of the ball on your side of the net and not get distracted by the things that you really have no control over. You don't know for sure how teams are going to play or who's going to play, the same as you don't know how your kids are going to play or who's going to play. [There are] kids all the time who are banged up and not able to play or can't play up to their level of play, because they're physically unable to play or they're just distracted by the end of the semester and academic challenges, or they've been distracted by something in their life that's got them out of whack. Building a program, maintaining a program, sustaining a program, all of those things, they happen every year. They happen incrementally. This is Steve [Aird's] second year as the head coach of Indiana, but he's got a new facility and they just completed their second recruiting class. You're always working on something. He's a bright guy, so I'm sure he's got a plan for us coming to town tomorrow. We'll have to be ready to play."
Coach Rose on having players from 12 different states and Canada on his team:
"If we had a state that had a large number of great high school players, the benefit would be that we wouldn't have to spend as much time on the road recruiting. I think everybody's trying to get the best players and trying to put them together to have the best team that you can have. In our case, what we're trying to do is get players who want to come to Penn State, and it just so happens that in any given year we might have kids representing different states, but I certainly don't look to balance it or anything like that. In this case, we have [two players] from Indiana. When you go to the states where kids are from, there's always a crowd of people who are there supporting them, so you always have a little home-crowd feel, at least for those individuals. That's nice. Last week, playing in Chicago is always tough, because I'm from Chicago, so I have so many people who are coming over the years to see me. A lot of players who we recruited over the years are from Chicago, so we have a lot of alums who have had families, and them and their families come out and their kids. Coaches will say, 'It's good to be on the road because there are less distractions on the road than you have at home.'"
Coach Rose on whether it's a different feeling going back to Chicago for "business trips" during the season:
"Oh, always. Yeah, it's always been that way. The food's good, though. The pizza's very good there. They do pizza right. I don't want to pick one at the risk of getting blackballed from some of the others that I also frequent when I'm there, but we had Lou Malnati's in the bus on the way out of town, so that was very good."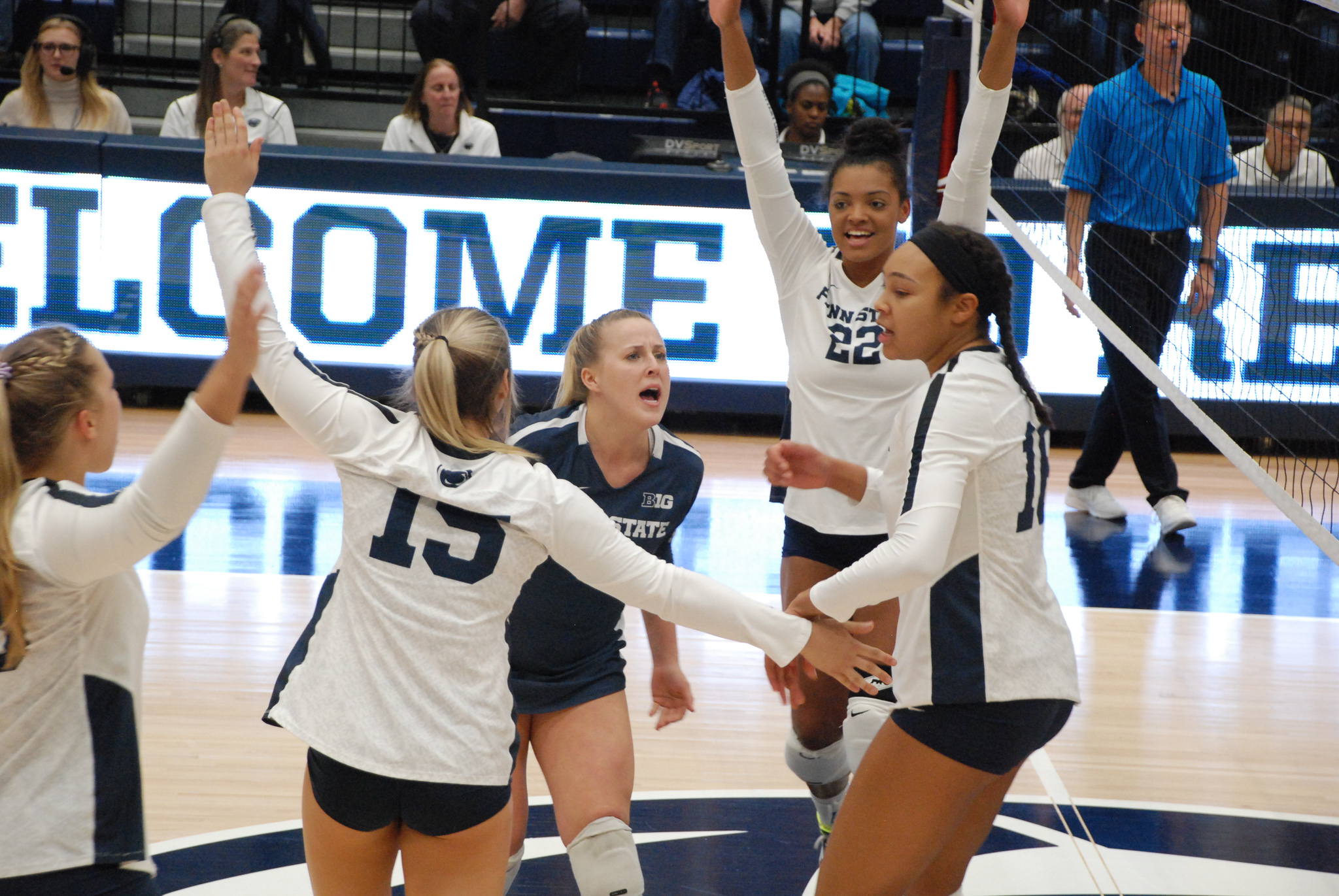 Allyson Cathey on whether she has friends and family coming to the Indiana match:

"I do. My family is coming. I have some coaches from my high school who are coming and some of my family friends are coming, so it should be a cool environment to play in. I'm super excited because my dad doesn't come out here a lot to watch me play. He watches on TV, which is cool, but getting to see them in person is going to be even better. I'm excited, for sure."
Allyson Cathey on which team she would want to play if she could pick any:
"I would say Nebraska, because one, that's our biggest rival, and two, last game I would say we didn't really play up to our potential, so getting to play them again and getting to actually control what's on our side and just try to perfect every aspect of the game would be huge. And getting that win would be even better."
Allyson Cathey on what makes volleyball celebrations unique from other sports:
"I would say just the volleyball community as a whole, because I feel like with some sports it's different, but with volleyball, when we're celebrating, everybody's involved. Our boosters, the team, people off the court, people on the court, our coaches. Just getting to celebrate with everybody is very rewarding and it makes us feel good."
Allyson Cathey on how she and Sophie Walls came up with their pre-match dance:
"Sophie, well, that's one of my best friends on the team. We're just silly. We get around each other and we're just ourselves. Literally right before our first game, we came up with something, and there we go. We'll do this and then we're out."
Allyson Cathey on her hidden talent:
"I used to play the piano when I was little. I've still got some. A little dusty, but still got some magic. I guess that's it."
Allyson Cathey on admiring Simone Lee as a player growing up:
"I would say one of the most influential people in my life would be Simone Lee, because I've always grown up watching Penn State volleyball. When she was here, I would just be amazed. My dad would see me watching and just be in shock of not only how good of a player she is, but as a person, as a teammate, just her whole all-around lifestyle. I was just amazed with how she handled herself on and off the court."
Molly Russell on whether she had any family attend last weekend's matches: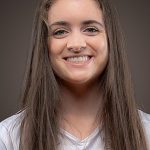 "Yes, I did. I had my cousin, who actually goes to the University of Illinois, and then some of my cousins who are still in middle school and high school came. It was so fun. I love seeing them, because I haven't seen them since June, so it was nice to see them again. All the little ones, the babies are all growing up, so it was cute to see that."
Molly Russell on what her aunt told her about Penn State before she enrolled:
"She said that everyone has a really hard work ethic and she loved coming here."
Molly Russell on which team she would want to play if she could pick any:
"I would have to say UCLA, because my other aunt played there and they're not in our conference, so I think it would be fun to play them — see what their level is like out there."
Molly Russell on the best piece of advice Coach Rose has given her so far:
"Probably that every single ball and every touch you have is important and you shouldn't take it for granted. Make sure that every touch you do has a purpose."
Molly Russell on players who have taken her under their wing this season:
"I would say Brooklynn [Hill] and Kendall [White] definitely have. They've been showing me the ropes and answering any questions I have about positioning on the court or what to do when this happens."