Stanford Prevails after Dropping 1st Set; Frantti Continues to Impress
For the fans, this was a great match: Penn State came out like gangbusters, taking the first set 25-18, before Stanford regrouped to take three of the next four sets, pulling out a 3-2 victory at Maples Pavilion, (25-18, 23-25, 22-25, 25-16, 10-15).
Because Penn State was ranked #1 in the 9-1-14 AVCA Poll and Stanford was ranked #2, this win could be called an upset (Stanford Athletics headline went that direction with its headline "Down Goes No. 1) — although it might be worth pointing out in that AVCA Poll, Stanford head coach John Dunning voted Stanford #2 and Penn State #3, and Penn State head coach Russ Rose voted Stanford #1 and Penn State #6.  So the head coaches of the two schools involved in the match didn't think it was an upset at all.  (Neither did we: DigNittany's North Pole Poll had Stanford ranked #1 and Penn State ranked #4.)  Polls and bragging rights aside, the match was hard-fought, back-and-forth, with ups and downs for both teams — all those phrases that indicate both teams came prepared and both teams had a shot at winning the match.
For Penn State, 6-1 Fr. OH Ali Frantti (is Frantti really 6-1? She looks taller) had a match and career-high 22 kills, with a .405 attack % (she is now hitting .449 for the season, and has hit .400 or better in all four matches!), with 11 digs and two blocks.  5-11 Sr. S Micha Hancock totaled 57 assists, 13 digs and 4 kills.  6-2 Jr. RS/Opp Megan Courtney put away18 kills, with 9 digs, and led the team with 5 blocks.  6-1 Fr. OH Simone Lee registered 11 kills, 6-2 Sr. MB Nia Grant tallied  with 5 digs and 2 blocks, and 6-4 RS Jr. OH/MB Aiyana Whitney had 7 kills and 4 blocks.  In the backrow, 5-6 Sr. libero Dom Gonzalez registered 20 digs, with 5-6 Sr. DS Lacey Fuller totaling 10.
For Stanford, 6-1 Sr. Opp. Morgan Boukather, led the team with 5 kills (.353 attack %), with 6-3 All-Amazing MB Inky Ajanaku chipping in with 14 kills (.385 attack %) and 4 blocks.  The announcers, and many fans, thought Stanford's 6-0 Jr. setter Madi Bugg should have set Ajanaku much more frequently (actually, the phrase one of the announcers used repeatedly was "all the time").  We're agnostics on that question.  Back to what did happen — 6-1 Jr. OH Jordan Burgess totaled 10 kills and 13 digs, the aforementioned Madi Bugg guided the Cardinal to a .237 team attack % and registered 43 assists and 13 digs, and 5-7 Sr. libero Kyle Gilbert added 19 digs. 6-8 RS Fr. MB Merete Lutz was a force in the middle, totaling four blocks.
The takeaways?  Both teams are very good, but both teams have a lot of room for improvement.  Penn State clearly missed Katie Slay in the middle, and Deja McClendon's steadying presence at OH.  Blocking should be improved significantly when highly-touted freshman Haleigh Washington returns from her unspecified injury (she was dressed for the match).  Our guess is that when that happens, Aiyana Whitney will move to OH, where she appears to be more comfortable.
Another takeaway is obvious: Ali Frantti is playing lights out and is very, very impressive for a true freshman (or a true senior, for that matter). She hits very, very hard (she registered the hardest hits last December at the Under Armour High School Match and Skills Competition, plays solid backrow defense, blocks well, and appears to be comfortable both in-system and out-of-system.  Some observers are saying she reminds them of a smaller Nicole Fawcett, but with better ball-handling skills. Whether that comparison holds true going forward, Russ Rose must be pleased.  But almost certainly not satisfied.
Stat Wrap (Courtesy of GoPSUsports.com)
Media Wrap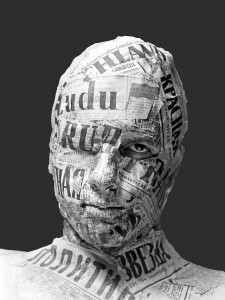 PALO ALTO, Calif. – In a clash between the two top-ranked women's volleyball teams in the country, No. 1 Penn State (3-1) came up just short in close 3-2 (25-18, 23-25, 22-25, 25-16, 10-15) loss at No. 2 Stanford (3-0) Friday evening in Maples Pavilion. Freshman Ali Frantti led the Nittany Lion offense with a career-high performance, posting her first collegiate double-double with 22 kills on .405 hitting, adding 11 digs and two blocks. For the complete release from GoPSUsports.com, Click Here.
STANFORD, Calif. – In an early season showdown between the top-two teams in the nation, the second-ranked Stanford women's volleyball team took down No. 1 Penn State, 18-25, 25-23, 25-22, 16-25, 15-10, Friday, in front of more than 3,600 fans at Maples Pavilion in Stanford, Calif. The Cardinal moves to 3-0 on the year, while the Nittany Lions drop to 3-1. Stanford and Penn State are no strangers to five-set matches, especially against each other. Last season, the Cardinal failed to win a five-set match, including the Lexington Regional final against the Nittany Lions.  Not this year. Stanford's experience and leadership on the court prevailed, evening the all-time series against Penn State 8-8. The Cardinal started all juniors and seniors, who helped keep the composure even after a rocky start. For the complete release from Stanford Athletics, Click Here.
By Garrett Ross | Collegian Staff Writer In a match between not only the two top teams in the nation, but also the two programs with the most national championships of all time, Penn State and Stanford did not disappoint. Stanford defeated Penn State, 3-2 (18-25, 25-23, 25-22, 16-25, 15-10). Freshman Ali Frantti led the thrilling match with 22 kills and added 11 digs for her first collegiate double-double. The No. 1 Lions (3-1) outhit the No. 2 Cardinal .306 to .192 in the first set. Frantti and junior outside hitter Megan Courtney each notched five kills in the frame. It was an error that did the Cardinal (3-0) in at the end of the opening set. Penn State opened the night with a 25-18 first set win. For the complete article, Click Here.