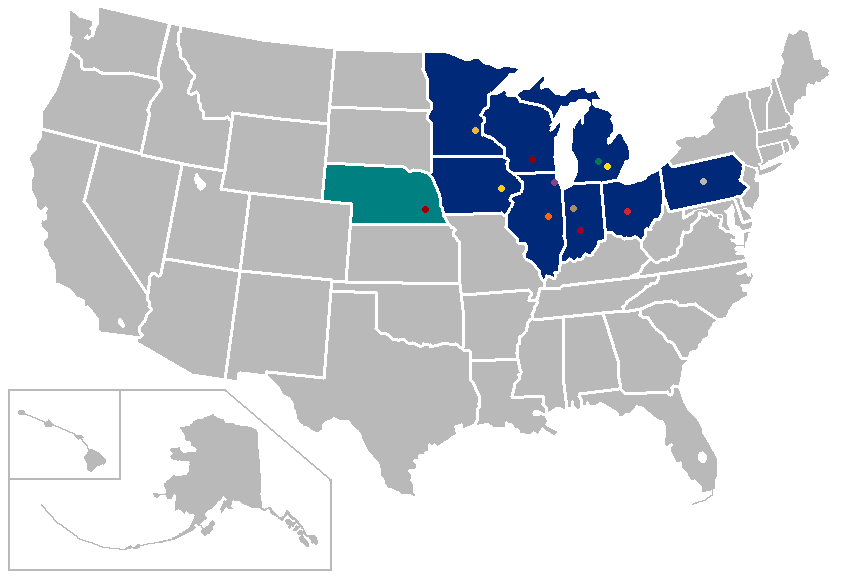 Team Leaders
For what it's worth (and for two reasons it's not worth alot — it's still very early in the season, and the only statistics that really matter are wins and losses ), Penn State is the leader, or high on the list, in several of the team statistical categories released by the Big Ten for matches played through 9-26-10 (all opponents).  
But it's Monday, and statistics are so enticing — intrinsically interesting even when they have no real predictive value, or their predictive value is obscure, and almost mesmerizing in their denary (that's base ten — we had to look it up) precision. 
So we're here to tell you that Penn State leads the Big Ten in team hitting percentage (.317), blocking (3.14 blocks/match), and opponent hitting percentage (0.77).  
Here are the team leaders in selected team statistical categories: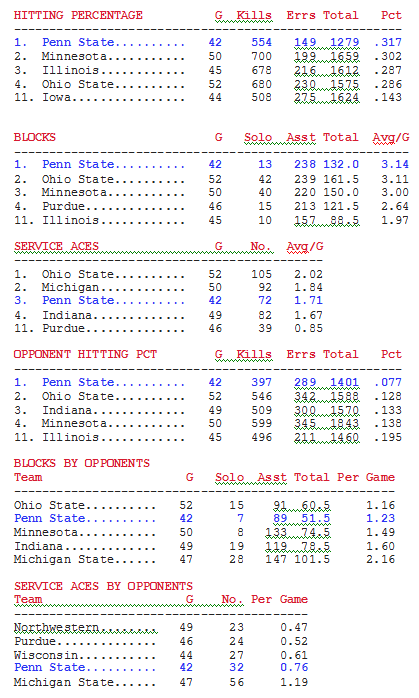 Individual Leaders
Keeping with our theme, we're also here to tell you that several Penn State players are among the leaders in selected individual statistical categories, including Arielle Wilson (2nd in hitting percentage at .460), Deja McClendon (9th in hitting percentage at .359), Blair Brown (7th with 3.60 kills/set), Alyssa D'Errico(2nd with 0.71 aces/set), and Arielle Wilson and Fatima Balza (4th and 5th with 1.31 and 1.30 blocks/set, respectively).