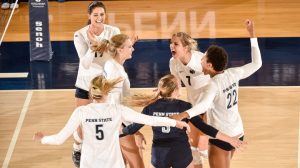 For some reason, Northwestern has given Penn State fits in recent years.  Even when they haven't won, the Wildcats have fought like, well, wildcats.  Last year, the Wildcats upset the Nittany Lions in five sets (18-25, 25-23, 24-26, 25-17, 12-15).  Making things even worse for Penn State, Megan Courtney suffered an injury in the match.
So it wasn't surprising that some (many?) Penn State fans were somewhat, shall we say cautious, leading up to the match.
Not to worry.  After a tough first set, which could have gone either way but was won by a determined Penn State squad, #18 Penn State (10-3, 2-0 Big Ten) (7-7, 0-2 Big Ten), took down the Wildcats 3-0 (27-25, 25-17, 25-17), in Welsh-Ryan Arena.
Match Stats
Courtesy of GoPSUsports.com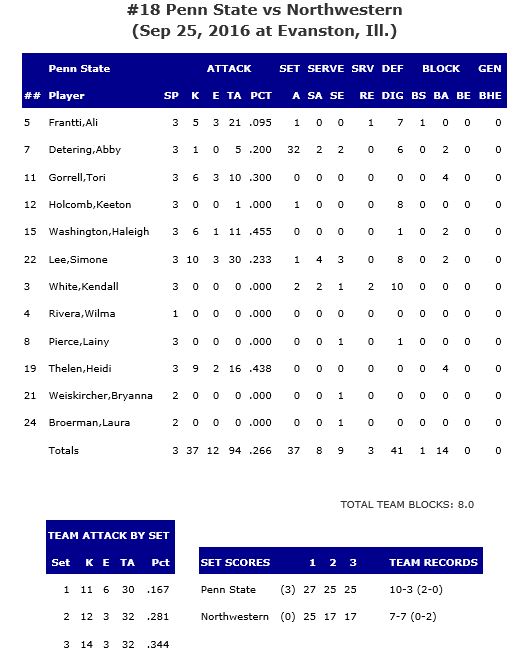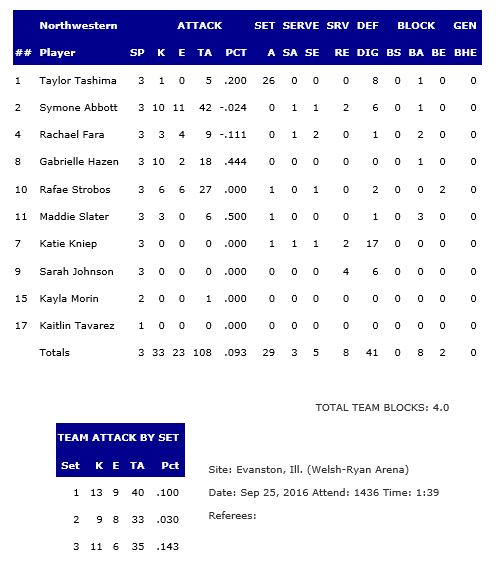 Credits
The Nittany Lions celebrating a point during the 2016 game with West Virginia. Photo by Mark Selders, courtesy of GoPSUsports.com