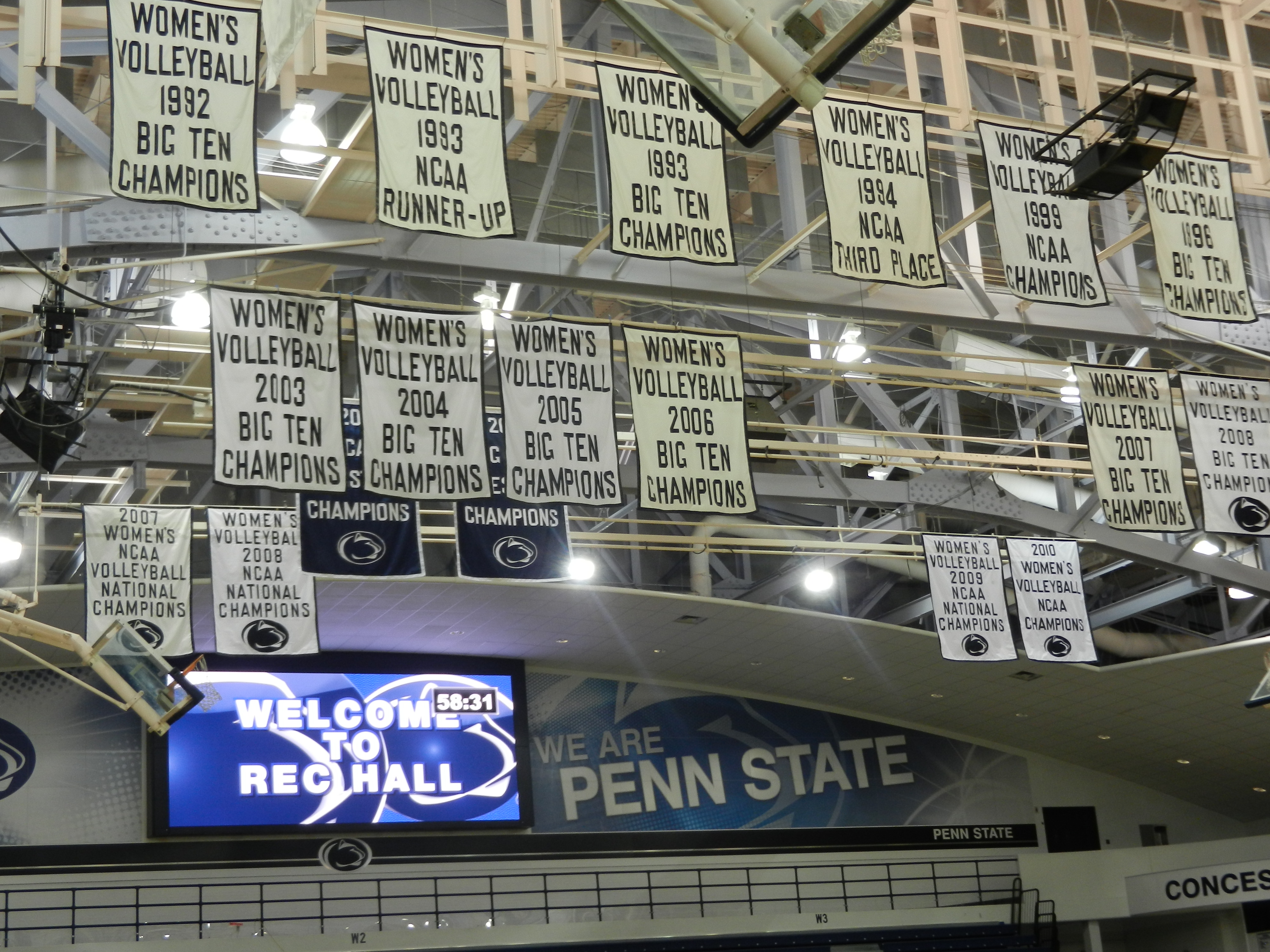 We're Hanging on Every Word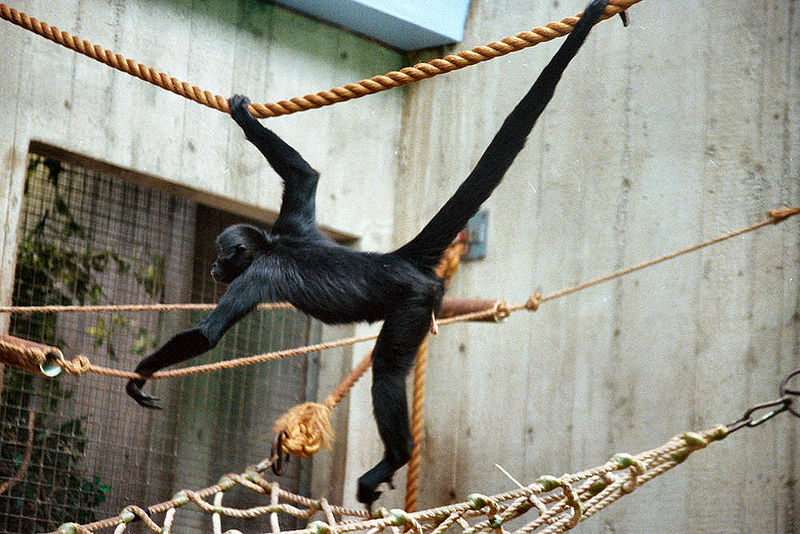 Penn State has released its 2012 Women's Volleyball Season Outlook and its Fall Sports Media Day interviews with Head Coach Russ Rose and several players (this year: 6-1 Jr. OH Deja McClendon, 5-6 So. DS Dominique Gonzalez, and 5-6 Sr. S/DS Kristin Carpenter.)
They've also posted a video interview with Russ Rose, which we've added right here:
Plus, we've added this video from Media Day:
As in previous years, the Women's Volleyball Season Outlook and the Fall Sports Media Day interviews feature a number of quotes from Russ Rose on how the team is shaping up and his take on individual players. 
We've included a few quotes from Coach Rose that caught our eye.  There are lots more (Coach Rose covers every player on the team — we just selected a few),  so for the complete 2012 Women's Volleyball Season Outlook from GoPSUsports.com, Click Here, and for all the 2012 Penn State Media Day Women's Volleyball quotes, Click Here.
On Team Leadership
I think leadership is always important. I think it could be better, but I think it is better than it was last year. I think we had a lot of younger players and they're a year older. I don't think all of a sudden you become a great leader, but I think through experiences you understand the importance of decision-making and hopefully the players will be able to make the right decisions as they go about team cohesion.

Every team has a culture. I like what the girls say about our culture of our program. They need to work hard, be a team and hold each other accountable. I think they made some strides in there. Part of it is acknowledging that those are things you need to work on. You don't always know where you are until you're in the heat of competition and someone is pressuring you. You have to be able to fend off the opponent's strengths, but the doubts you might have as an athlete and a team.
On Sr. S/DS Kristin Carpenter
What we need from Kristin is the energy, fight and commitment that is required of a senior whether she's the starting setter or playing part time.  Kristin is a passionate kid and volleyball is very important to her. Others feed off her energy.
On Jr. OH Deja McClendon
Deja has continued to improve and is getting stronger. . . . If she remains healthy and strong as the season progresses, she'll be a player that can make a great impact on determining whether we win or lose a match.
On Jr. MH/RS Ariel Scott
Ariel had some of the best matches of anyone on the roster last season.  She is a strong attacker and always in good shape. She will be one of the major keys to us having a successful season and placing pressure on opponents.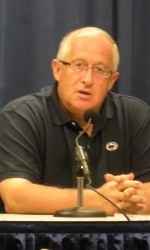 Russ Rose shared some thoughts on his 2012 team at Penn State's Media Day. Photo courtesy of GoPSUsports
On the Freshmen 
I think of the newcomers, Megan Courtney has the best chance of getting a lot of playing time early. I would expect Paulina Prieto to take some big swings for us. I think Kendall (Pierce) and Lara (Caraway) are tough kids who play hard and care about the program who will see some time out there.

Megan has a terrific volleyball IQ.  She can perform all of the skills well, competes hard and has a good arm. She'll be in the mix, but I don't want to overload her and make her do more than I should.

Paulina (Prieto Cerame) has an incredible arm and really likes to hit the ball. When she gets into a rhythm she is going to score some points. I'm enthusiastic to get in the gym with her. She may have a big impact on our success.