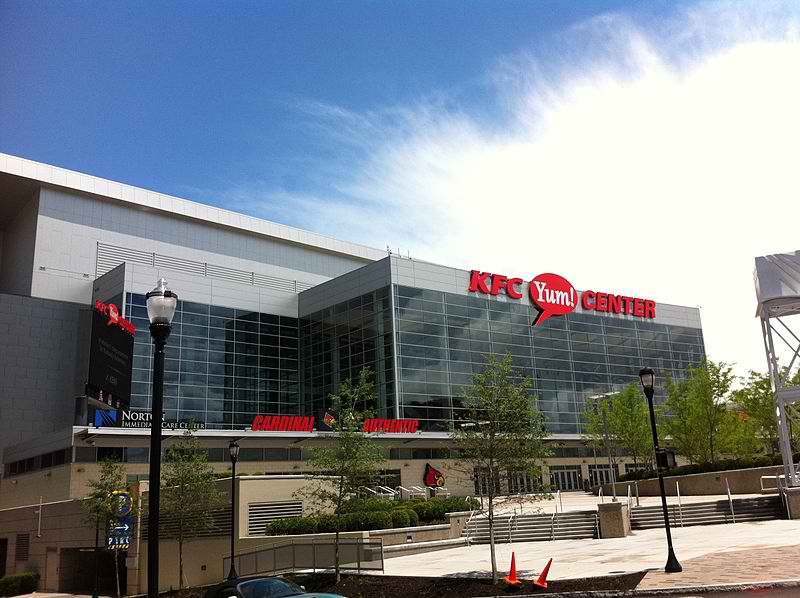 Courtney Leads Lions with Nine Kills; Gametracker Melts Down
We only "watched" this match on CBSSports.com's GameTracker, so we really can't comment on the quality of play, but a 3-0 win (25-18, 25-15, 25-14) isn't bad, statistically speaking.
Still, there must have been some first-match jitters — there certainly were for GameTracker, which had us a bit worried when it reversed the team logos: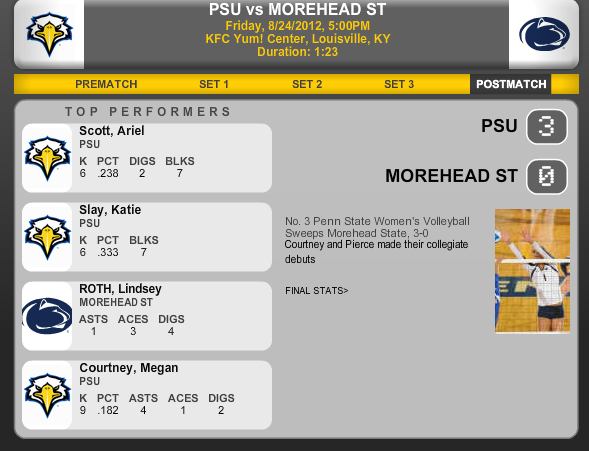 and seemed to suggest that Penn State Fr. DS Lara Caraway had defected to the Eagles (and changed her name):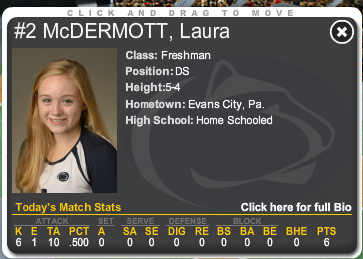 But, we were reassured when GoPSUsports.com reported Caraway as having recorded a dig for Penn State (with no mention of a defection).  6-2 Fr S/OH Megan Courtney led Penn State with 9 kills (6-6 Jr. MH Katie Slay and 6-4 Jr Opp/MH Ariel Scott each recorded 6, and chipped in with 7 blocks each), 5-11 So. S Micha Hancock had 26 assists, and 5-6 So. L Dominique Gonzalez led both teams with 16 digs.
After the match, Morehead State head coach Jaime Gordon (who seems to have grown a mustache and goatee since his roster photo was taken) spoke about positives for his team, and Penn State's front line prowess:
I think we saw some good pieces out there from our team tonight.  I was a little frustrated with some missed opportunities, but . . . I think we gave them some good runs. They are a huge blocking team, so I think we just have to recognize how to change the flow of our offense to adapt to other team's defenses at the net.
The block certainly was key for Penn State, as the Nittany Lions outblocked the Eagles 14-3.  All-in-all, not having seen the match (other than via GameTracker) it appeared to be an encouraging performance for Penn State — lots to work on (as one would expect) but lots of promise.  And no defections!
Match Stats
(Courtesy of GoPSUsports.com)