Match Recap
No. 4 Penn State women's volleyball was swept 3-0 (17-25, 21-25, 23-25) by No. 6 Pittsburgh Friday night at Rec Hall. It was Pitt's first win over the Nittany Lions since 1987.
Kayla Lund and Chinaza Ndee combined for 26 kills to lead a Panther offense that outhit Penn State .337 to .129. Jonni Parker finished with a team-high 13 kills for the Nittany Lions, but she also had nine attack errors in the loss.
Outside of Jenna Hampton's spectacular flying-into-the-bench save in the first set, there wasn't all that much to cheer about for the Rec Hall faithful. In its third top 10 showdown in as many matches, Penn State surprisingly struggled to incorporate its middle blockers, especially Kaitlyn Hord, who didn't register her first kill of the night until early in the third set.
Although Penn State established a 15-12 in the third set, the Panthers promptly went on a 10-1 run to effectively extinguish any hopes of a comeback for Russ Rose's squad. Immediately after the two Pennsylvania programs shook hands, Kendall White gave what can only be described as a colorful talk to the rest of the team. The senior libero was extremely animated in getting her message across. Sophomore captain Gabby Blossom got a few words in as well before they broke the huddle for the playing of the alma mater.
White posted a match-high 13 digs and two assists against the Panthers, who improved to 11-0 on the season. Serena Gray put together a strong showing with eight kills (.438), four blocks, and one of Penn State's two service aces, while Hord managed a season-low two kills on only 10 swings.
The Nittany Lions (6-2) have their chance to get even Sunday at 1 p.m. when they face Pitt at Petersen Events Center. Penn State will return to Rec Hall Wednesday for its Big Ten opener against Michigan State at 8 p.m.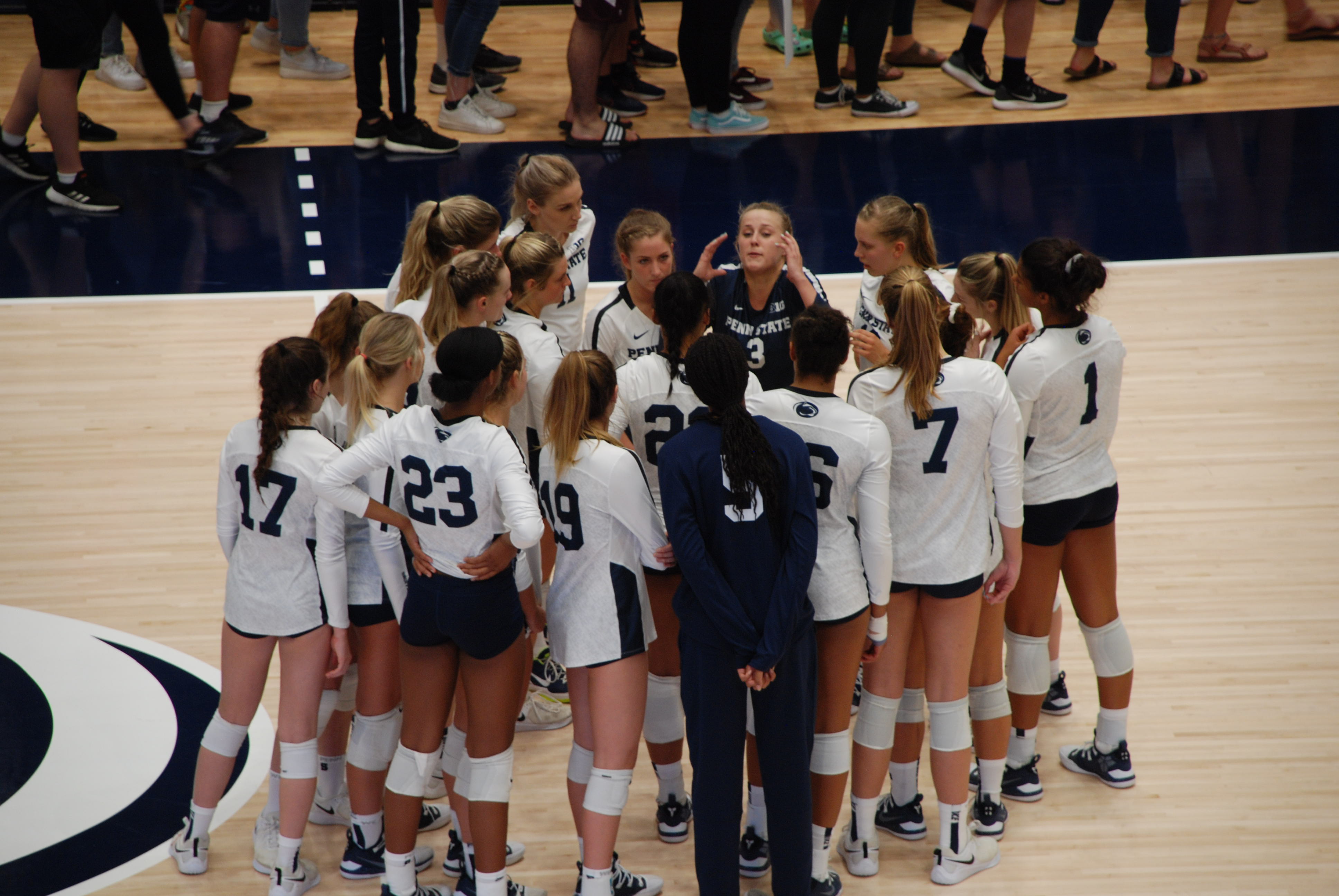 Post-Match Quotes
Coach Rose's opening statement:
"Well, I'm disappointed in how we played, but I thought that Pittsburgh played very well, and I expected them to play very well. I was surprised by how we played, but that happens sometimes. You play your style and sometimes the other team's style exposes you for some of the things that you don't do as well. I thought their serve-pass game was really good and the first couple of games they were hitting well over .400. We never really had a chance to get into the flow of what it is we wanted to do. I think that really was kind of my interpretation of what happened tonight. We didn't do a very good job getting the team ready to play, and Pitt was ready to play and played a great game."
Coach Rose on what Pitt did well:
"I thought their serving and passing was just way better than ours was tonight. I think that really was the biggest difference, and just the general ball control. They were able to do what they wanted to do and we never really established any rhythm offensively and didn't have much offensive performance. Kait was our leading hitter and had one swing in the first game. It was really just kind of a situation where we just didn't do the things that we would have wanted to do. We had a game plan and didn't really execute it very well. It just kind of steamrolled. I thought as we got worse, Pitt got better and it just kept on going."
Coach Rose on Chinaza Ndee's performance:
"Ndee is a very good player. Our scouting report gave her the proper respect that she deserved, and I thought that she certainly reinforced the respect we gave her in how she played today. I thought she was great against us today and she played equally well in some of the earlier matches. She's quick off the floor and has a good arm. We did have a plan and the players that were in front of her didn't compete against her very effectively."
Coach Rose on Pitt's development as a program:
"I've been here for 40 years, so I've seen Pittsburgh be good a number of times. They were good when I came in '79. They were one of the top two or three teams in the East in '79 when Mike Hebert was the coach. They were very good when Shelton Collier was the coach. Coach [Dan] Fisher has done a terrific job putting this program together right now. They won the last two ACC championships and I think he's done a terrific job with recruiting. He's got some veteran players and they're playing really well."
Jonni Parker on Jenna Hampton putting her body on the line for the team: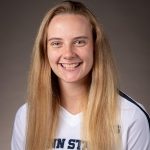 "I think it just describes Jenna in every aspect and the type of player she is. She's a hard worker. She's gonna do that for her teammates. I think she did pretty well this game, but our effort — that's what we need from everybody every single point of every match, so I think for her to show that is a lot."