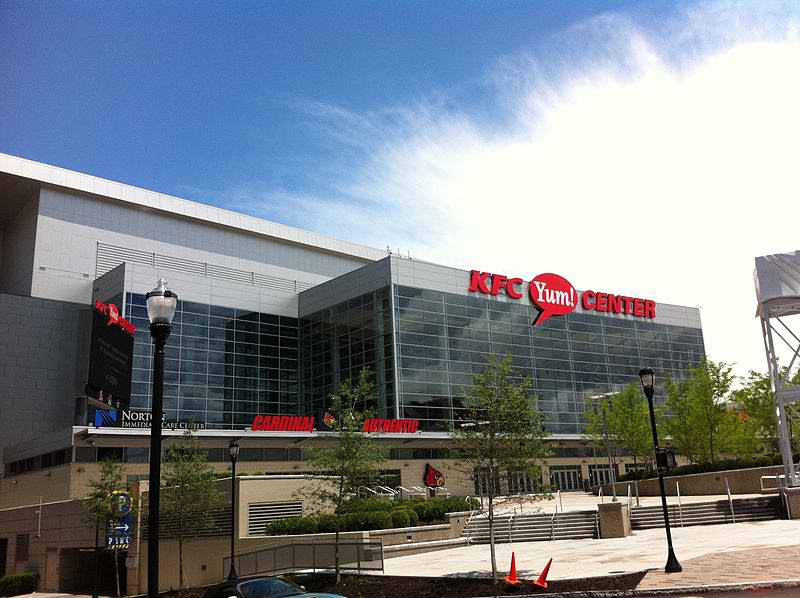 Scott Wins Tournament MVP Award
Penn State faced host Louisville last evening in the Active Ankle Challenge Tournament and came away with a win, downing the Cardinals 3-0 (25-20, 25-17, 25-18).
It was the third consecutive win for the Nittany Lions, and the third consecutive sweep, having defeated Morehead State and Western Kentucky University in straight sets in its two previous matches.

6-4 Jr Opp/MH Ariel Scott (photo at right, courtesy of GoPSUsports.com) whose 3.78 kills/set for the tournament led Penn State, was named the Active Ankle Challenge MVP.  Scott's 1.44 blocks/set were second on the team to 6-6 Jr. MH Katie Slay, who averaged 1.78 blocks per set and 2.78 kills/set.  6-1 Jr. OH Deja McClendon averaged 2.78 kills/set, 0.89 blocks/set and 3.33 digs/set (second on the team to 5-6 So. L Dominique Gonzalez, who averaged 3.89.)
For the match, Penn State hit .436, with six aces, 43 digs and 8.0 total team blocks. The Nittany Lions held the Cardinals to a .190 attack percentage.  Louisville totaled 38 kills, one ace, 35 digs and 3.0 team blocks.
Scott, Slay and McClendon all were named to the All Touranment team, along with 6-2 Sr. OH Ellie Roberson of Morehead State, and 5-6 Jr. DS Caitlynn Welch and 5-11 Sr. OH Lola Arslanbekova of Louisville.
Anne Kordes, Louisville's head coach, had nothing but good things to say about the Nittany Lions and Deja McClendon, who is from Louisville:
Congratulations to Deja McClendon, it is great to see a hometown girl come home and do great.  I was pleased with our preparation and our fitness level and our level of training. Penn State just took us out of our game which is what good teams do. This will be good for us, this is the reason we play this kind of matchup and learn from it.
Match Stats
(courtesy of GoPSUsports.com)