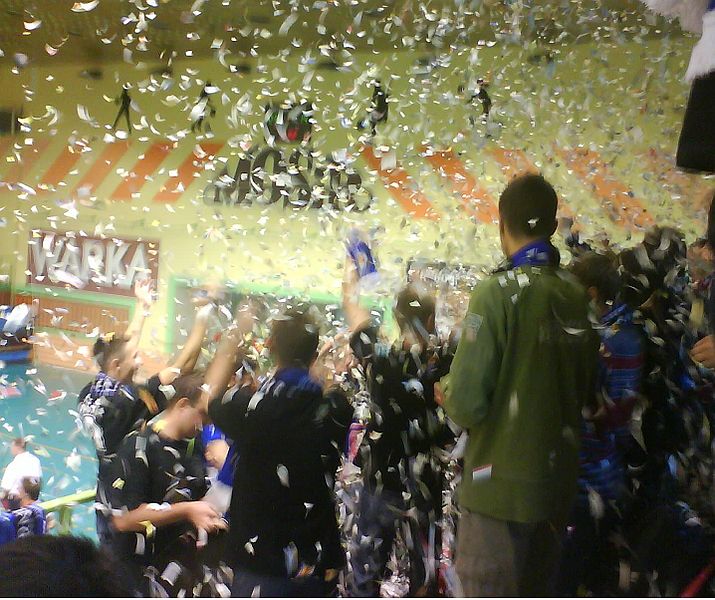 Fanalysis (with BoilerUp!)
DigNittany:  First things first.  Congrats on the big victory over Nebraska!  We understand you were there as part of the standing room-only, record crowd of 2,961 in Holloway Gymnasium.  Two questions – what was it like?  And when did you get your voice back?  
BoilerUp!:  I didn't lose my voice, but I still have a big smile on my face. 🙂 
It was an electric atmosphere, with the Block Party student group filling the far end bleachers, players' families and at least 30 alumnae in attendance, and a standing room only crowd.  I thought I would cry when the Seniors were honored, but Coach Dave Shondell made us all laugh.  Kyle Shondell, Dave's son, who has been a manager for 5 years, came out, got a hug from Dave, and then, since he was escorted by his Mom, Angie, Dave pulled her into a big "lean you back towards the floor" smooch.  Everyone was all smiles from that moment on. 
The Seniors (Blair Bashen, Tiffany Fisher , and Emily Ehlers) and their families were honored, including Emily getting her 1,000 dig recognition.  And then it seemed like every serve went in. Every kill, every block, looked textbook for Purdue.  The World's Largest Drum was in the house, and the boom's reverberated throughout Holloway Gymnasium.  There were people in extra bleachers and standing, and everyone was cheering. 
And suddenly the match was over. 
It was all so quick! 
                                                   After beating Nebraska, it was business as usual for the Purdue players
DigNittany:  Russ Rose has preached all year about the difficulty of winning on the road in the Big Ten.  Penn State did manage a 3-1 victory over Purdue in West Lafayette on October 14, 2011 (32-30; 16-25; 25-19; 25-19), but when you look at the statistics from that match, it really was very, very close.  Both teams hit .250 for the match (20 attack errors for Penn State; 19 attack errors for Purdue).  Purdue out blocked Penn State 8.0 to 7.5.   Purdue had 3 blocking errors to only 1 for Penn State, and 1 ball-handling error to none for Penn State, but the stand-out difference, from the statistics, was in the serving.  Penn State had 10 service aces (with 13 service errors), compared to 3 service aces (9 service errors) for Purdue. 
Comparing those stats to Purdue's statistics in its sweep of Nebraska, and it's like night-and-day.  Against Nebraska, Purdue had a .410 team attack %, and held the Huskers to a .173 team attack percentage.  Purdue had 6 attack errors, Nebraska had 19.  Purdue out blocked  Nebraska 9 to 1.  What's up with the Boilermakers, BoilerUp!?   
BoilerUp!: The rest of the Big Ten knows it is hard to win on the road in the Big Ten, it is just a given.  For a few years, Penn State was the only team that seemed to be immune to the B1G HCA factor.  I think when Purdue hosted Penn State, there was pressure to repeat their win against Penn State from the previous year.  The atmosphere for that win was euphoric.  And they put the pressure on themselves to do it again.  It seemed like for the 10/14 match, Purdue was just trying soooo hard that they made unexpected errors, especially with high risk jump serves.  Against Nebraska, the serves were killer serves, and they went in.   I saw that Coach Cook said Purdue could have beaten anyone in the country that night.  I think the team was doing it for their Seniors.  It was a complete team performance, with everyone in system. 
DigNittany: 6-1 Jr. OH Ariel Turner is leading the Big Ten (Conference Only stats) in kills/set (5.01 – Minnesota's Ashley Wittman is second with 4.49), and points (5.56 – Wittman is second with 4.84).  Against Nebraska, she had 17 kills and 9 digs, and in the first match against Penn State she had 19 kills and 14 digs.  She's obviously a great player, and played very well against the Nittany Lions the first time around.  
But she's not a one-person team.  Joining Turner on the front line for Purdue are 6-2 Sr. MB Tiffany Fisher (2.54 kills/set, .402 attack % — that ranks sixth in the NCAA! – and 1.05 blocks/set), 6-2 RS So. Catherine Rebarchak  (1.87 kills/set, .201 attack %, 0.88 blocks/set), 6-1 Fr. MB Kierra Jones (1.31 kills/set, .325 attack %, 1.31 blocks/set), and 6-0 Fr. OH Val Nichol (2.23 kills/set, .192 attack %, 0.68 blocks/set).  
Penn State's front row players are taller overall (6-6 So. MH Katie Slay, 6-2 Fr. MH Nia Grant, 6-4 So. RS/Opp. Ariel Scott, 6-1 So. OH Deja McClendon, 6-2 So. OH Maddie Martin/6-5 Fr. OH Aiyana Whitney), but L2 has been a problem for the Nittany Lions, as has been the inability to get both McClendon and Scott performing at a high level in the same match.  How do you think Purdue matches up against the Nittany Lions, and what will be some of the keys for Purdue against Penn State in Saturday's match? 
BoilerUp!:  Personally, I think Ariel Turner should receive AA honors.  She is amazing.  She is an Engineering student, so perhaps she thinks about shot placement in an analytical manner?  She can be counted on to place the ball on an empty spot on the opponent's court, as well as pass the ball with precision.  And she draws multiple blockers, to allow other hitters better opportunities.  She reminds me of OSU's Stacey Gordon.   
Tiffany Fisher has been quietly, and consistently good.  Her specialty is a back slide.  She also has a wicked jump serve.  Cat Rebarchak has a killer serve that was not working for her against Iowa, but was money against Nebraska.  Kierra Jones and Val Nichol block really well, because they jump so dang high.  I think Purdue's block is currently their bread and butter.  Anna Drewry and Katie Griffin may not have played as many sets, but it is comforting having depth at all positions. 
Keys to the match for Purdue will be everyone doing their part. If Purdue shows up ready to play as a team, they will do well. I think serving will decide the match.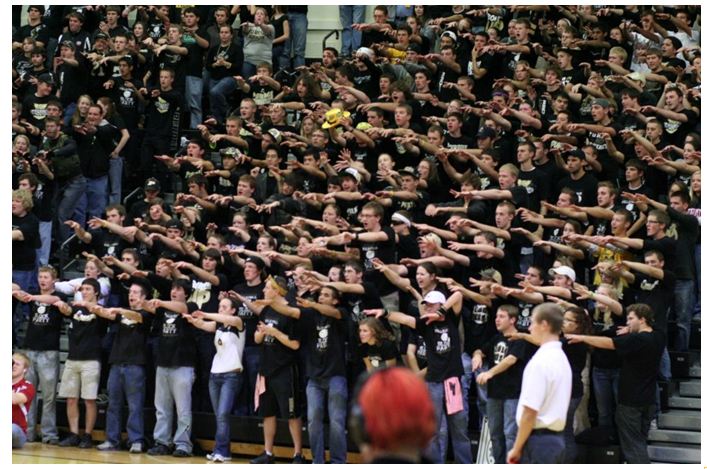 In West Lafayette, Purdue threw a Block Party for Nebraska. What about Rec Hall?
DigNittany: 6-0 RS So. S Rachel Davis (10.99 assists/set, 2.43 digs/set) was named Big Ten Defensive Player of the Week for her performances last week against Iowa and then-No. 2 Nebraska.  Defense has been something of a hallmark for Purdue.  5-9 Sr. DS Emily Ehlers, who had 15 digs against Nebraska, has 1,018 career digs and needs only 2 more to move into the Top 10 all-time at Purdue.  And 5-10 RS Sr. DS Blair Bashen (14 digs against Nebraska) is in 8th place with 1,152 career digs, and is one of only four Purdue players to record 30 digs in two or more matches.  What are some of the keys to Purdue's back row success?  And are the defensive specialists at Purdue always so tall? 
BoilerUp!:  I hear over and over how Dr. Don Shondell made Munciana Volleyball legendary.  And his sons seem to have grown up living and breathing volleyball.  They have a confidence about them, a belief that they can make any volleyball player better, especially defensively.  The "magic passing bands" sure seem to work. 🙂  
Before the season, I had heard a remark that we had 3 players who could be the starting libero on most teams, and I believed it.  Then, losing Carly Cramer for the season, Seniors Emily and Blair seem to have taken their game to an even higher level.  Do we have unusually tall back row players?  It is startling when there is a comment like "the little people in the back row did so well" and then I stand next to them and they are much taller than I am!  But, then, even Carly (5'6") is taller than I am.
As far as Rachel Davis winning Big Ten POW and then National POW, it is AWESOME. Rachel red-shirted so that she could have 3 years to possibly set after Jaclyn Hart graduated.  She had 2 years of college training under her belt, so she has never seemed like a new setter to me. She brings such harmony to the team.
Crystal Ball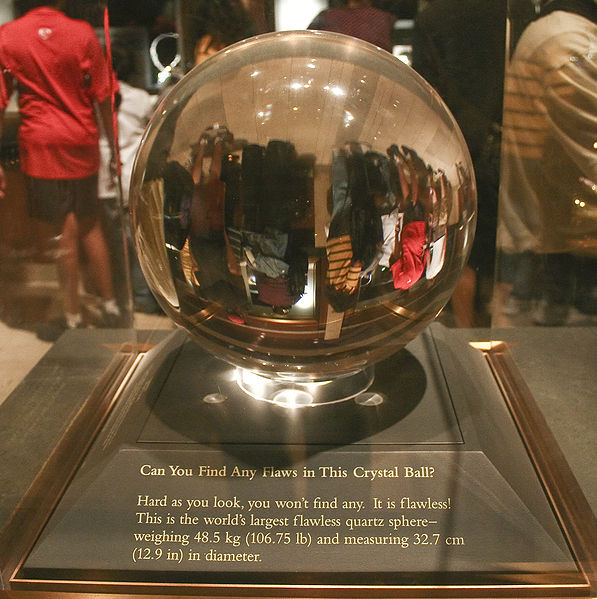 DigNittany: Purdue is ranked #8 in the latest AVCA Poll (an object of considerable scorn in the volleyball blogosphere, but we'll cite it anyway) with one first place vote, and Penn State is ranked #12.  If Saturday's match were in West Lafayette, Purdue would be a solid favorite.  Given the challenges of winning on the road in the Big Ten, we think the match probably is a toss-up.  What's your prediction? 
BoilerUp!: I always think this is going to be the year we beat Penn State at home. The other day I found a tape cassette in an old tape player, with a recording of Purdue at Penn State. Taryn Catlin was setting — for some reason, the team had only 7 or 8 healthy players for that match.  I remember excitedly yelling at the radio "You can do it!"  Well, I will be yelling at the computer "You can do it!" and cheering for the Boilermakers on Saturday. Of course, I hope they win! 
DigNittany: Thanks very much for taking the time to share your thoughts (and memories) with us.  We appreciate it!