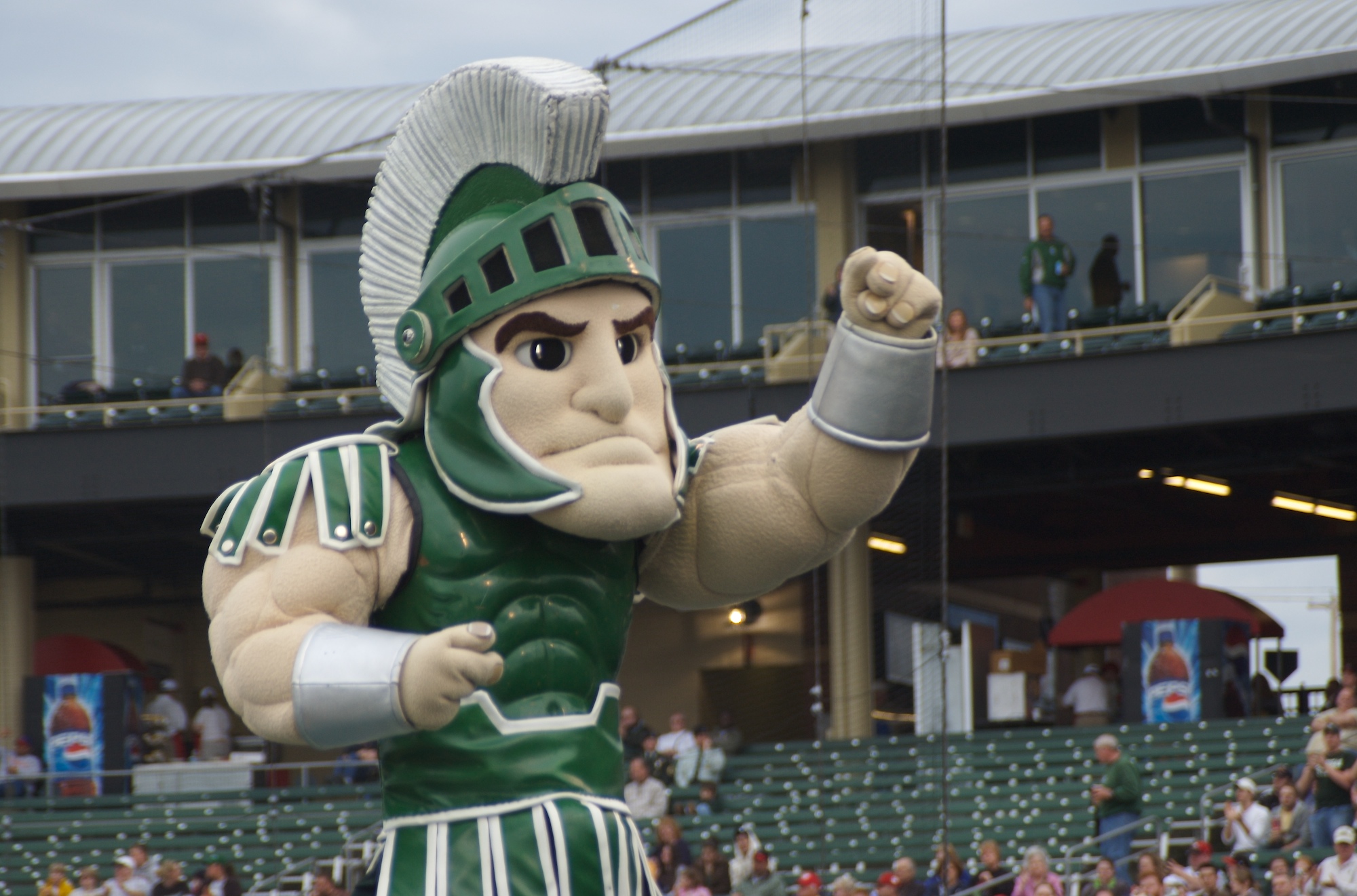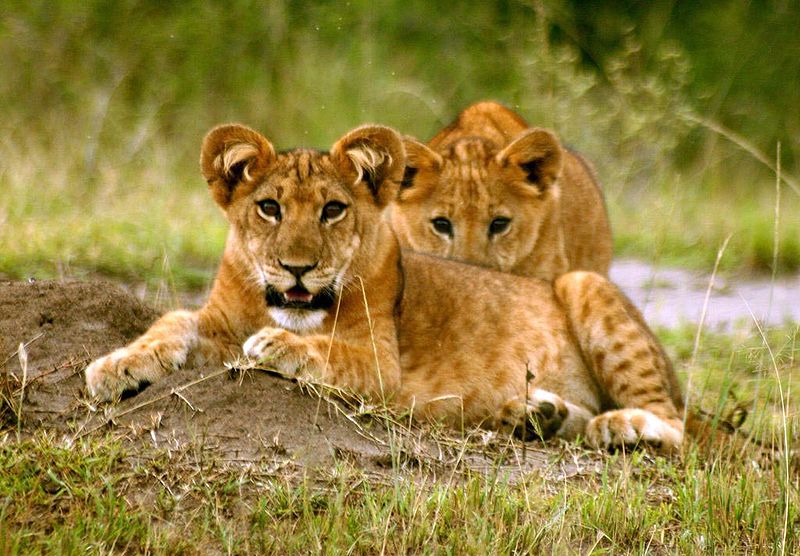 Q&A with Club Coach
We're talking today with Club Coach, who has coached numerous highly successful club and college women's volleyball players, and has kindly agreed to share his thoughts about the upcoming Penn State – Michigan State match in Lexington, KY.
Good News, Bad News?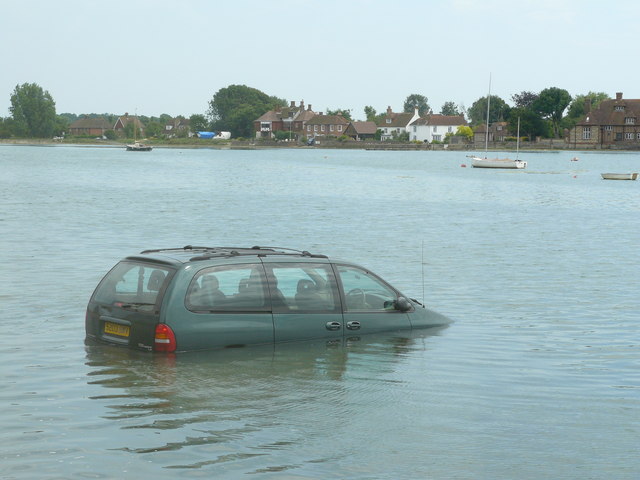 DigNittany: The good news is, Penn State and Michigan State split their two matches this season, with the Nittany Lions posting the more dominant win – 3-0 (25-14, 25-18, 25-20) on November 2nd in East Lansing.  The Spartans downed Penn State 3-2 (23-35, 24-26, 25-19, 25-19, 9-15) on September 27th in State College.  The bad news? Penn State and Michigan State split their two matches this season, so the Spartans know they can beat the Nittany Lions. 
Of course, there's also the "What have you done for me lately?" component, and there, Michigan State is decidedly on the short end.  The Spartans have gone 5-5 in their last five matches, including its two wins in the opening two rounds of the NCAA Tournament.  In contrast, Penn State has won 21 consecutive matches since that loss to Michigan State. 
From where we sit, it looks like a clear advantage for the Nittany Lions.  Your thoughts?
Club Coach: The great thing about the NCAA tournament is "what have you done for me lately" doesn't mean anything. Three weeks ago, Illinois was worrying about being tournament eligible.   Now they are probably the favorite in their regional to advance to the Final Four.  The fact that Michigan State has beaten PSU this season will certainly give them the confidence to believe they can beat Penn State on Friday, but at the end of the day, it comes down to making plays during the match.  What happened prior to Friday won't impact the outcome.
Turnaround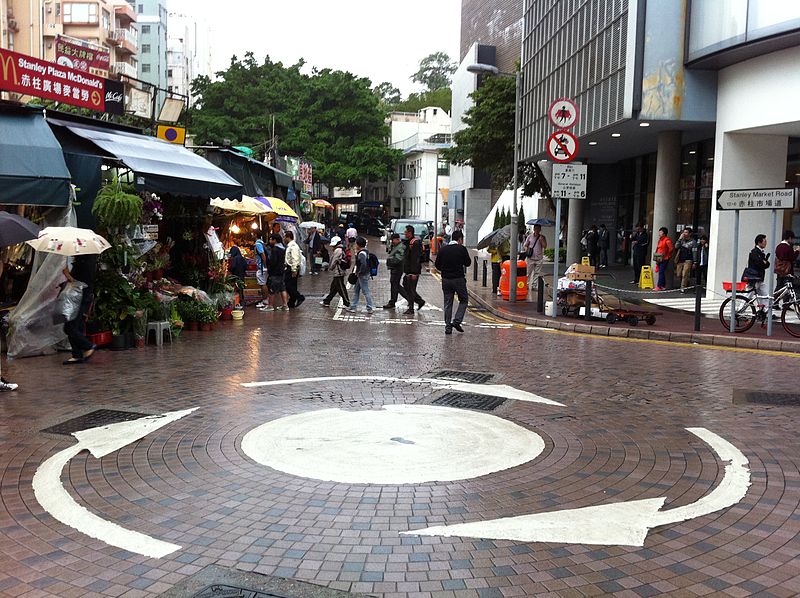 DigNittany: In Penn State's November 2nd victory, Penn State committed only 5 attack errors and 5 service errors, compared to Michigan State's 22 attack errors and 9 service errors.  Blocking showed the same Penn State dominance, as the Nittany Lions had 8 total blocks compared to 3 for Michigan State.  In the Spartan's September 27th win, Michigan State totaled 22 attack errors — but in that match, so did Penn State.  Michigan State barely out blocked the Nittany Lions 11.0 to 10.5.
Coach Rose (and probably most coaches) constantly preaches the importance of keeping errors to a minimum, and the difference between the two matches arguably lay right there.  Michigan State made a lot of errors in both matches.  Penn State made a lot of errors in the first match, and not so many in the second match. 
Obviously, the first match was early in the season, so part of the difference probably can be attributed to maturation of the team generally.  Any other factors that may have contributed to the turnaround for the Nittany Lions?
Club Coach: I think settling into a line-up, ball control improving and probably a lot of accountability for errors in practice are the biggest factors in the reduction of errors. One of the things I think many people don't realize is that Penn State is a very sound defensive team that takes really good care of the ball offensively.  Given the size and quality of their athletes, I think many assume they are JUST overwhelming teams physically.  This is a team that takes care of the ball well, and does a lot of little things well too.
Numbers Game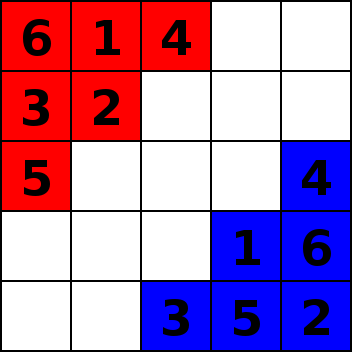 DigNittany: On offense, the Spartans have been led by 6-1 Sr. OH Lauren Wicinski (4.47 kills/set, .253 attack %), 6-4 Fr. OH Chloe Reinig (2.61 kills/set, .208 attack %), and 6-3 Sr. MB Alexis Mathews (2.20 kills/set, .404 attack %).  6-1 Jr. OH Taylor Galloway has averaged 1.73 kills/set (.160 attack %), and 6-2 Fr. MB Allyssah Fitterer has chipped in with 1.71 kills/set (.256 attack %). 
Two things strike us: other than Matthews, none of the Spartans have put up particularly good attack percentages, and a lot of the offense comes from Wicinski.  Are the Spartan players just error-prone, or is there something about their offense that leads to lower hitting percentages?   And would you, as a coach, key on Wicinski, or would you let her get her kills, and try to disrupt Michigan State in other ways?
 
Club Coach: Well I know Russ is a numbers guy, and they will know what percentage of balls get set to what players per rotation.  I think the number of blockers on attackers will be totally dictated by what percentage  players get set.  From my perspective, Wicinski gets set too many balls, and not sharing the ball against Penn State can lead to troubles, given the size and blocking ability of the Nittany Lions. Wicinski will get her kills — she is a terrific player — and she gets set a ton of balls. 
I think the biggest difference in Michigan State's early success and their later struggles has been the play of Reinig.  Early in the season she was putting up incredible numbers.  Teams didn't know anything about her, and she was really fresh.  In the second half, teams are more prepared for her, and in my opinion most freshman hit the wall given how long and demanding the college season is.
Most, Moster, Most Moster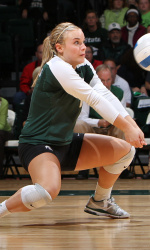 DigNittany: Big Ten Defensive Player of the Year Kori Moster, the 5-4 Jr. libero for the Spartans, averages an eye-popping 4.66 digs/set.  What makes her so effective, and shouldn't she be First Team All-Big Ten (she only made Honorable Mention)?
 
Club Coach: She is a great player.  I think her success is due to her great ability to read combined with a great desire to make plays.  Some kids just have a great sense for where the ball is going to be hit, and she is one of them.  If you put her on the All-Big Ten team, that means you would have to take somebody off, she wasn't the only great player left off.
Balance

DigNittany: 6-4 Sr. RS/Opp Ariel Scott leads Penn State with 3.18 kills/set (.282 attack %), 6-1 Sr. OH Deja McClendon is second with 2.92 kills/set (.281 attack %), 6-2 So. OH Megan Courtney is third at 2.57 kills/set (.292 attack %), 6-6 Sr. MH Katie Slay averages 2.12 kills/set (.404 attack %), and 6-2 Jr. MH Nia Grant averages 1.85 kills/set (.388 attack %).   That's quite a few options for 5-11 Jr. setter Micha Hancock, who has directed the team to a .314 attack % — third-best in NCAA Division 1. 
That seems like a very balanced offence (certainly compared to Michigan State's).  Is that a matter of necessity (no single hitter being so exceptional – a la Megan Hodge, or Arielle Wilson – that they are the obvious choice in most situations) or is that kind of balance something most coaches would want if they had the personnel to pull it off?
Club Coach: I think its exactly the type of balance coaches look for in their teams.  Defending teams at this level requires the ability to make decisions about how much energy and focus has to be put on specific players, and then just playing the odds.  Penn State makes that very difficult because all of their attackers can hurt you.  The Nittany Lions' depth of offensive talent is, in my opinion, the one thing that really separates them from the rest of the country.  That depth also means they can absorb a poor performance from a player or two and still win.  If Wicinski doesn't play well, Michigan State stands no chance.  If Deja  plays poorly, Penn State can still win.
Marriage of Block and Backcourt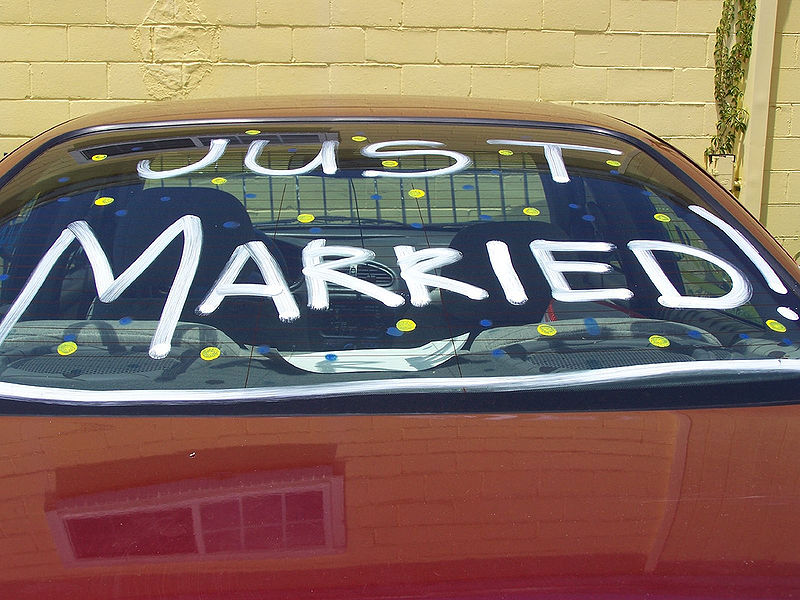 DigNittany:  Dominique Gonzalez leads Penn State with 3.17 digs/set, followed by Deja McClendon (2.87 digs/set), Megan Courtney (2.35 digs/set), and Micha Hancock (2.14 digs/set). Coach Rose has singled out both McClendon and Megan Courtney for their defensive efforts.  How important is their defense to Penn State's success?
 
Club Coach: Well it's important to every team's success, this wouldn't be unique to Penn State.  Defense isn't really measured by digging, its the marriage of block and backcourt defense.  The Nittany Lions' block is their greatest asset defensively, and obviously the better they block the more organized and efficient the back court defense is going to be.
 
Crystal Ball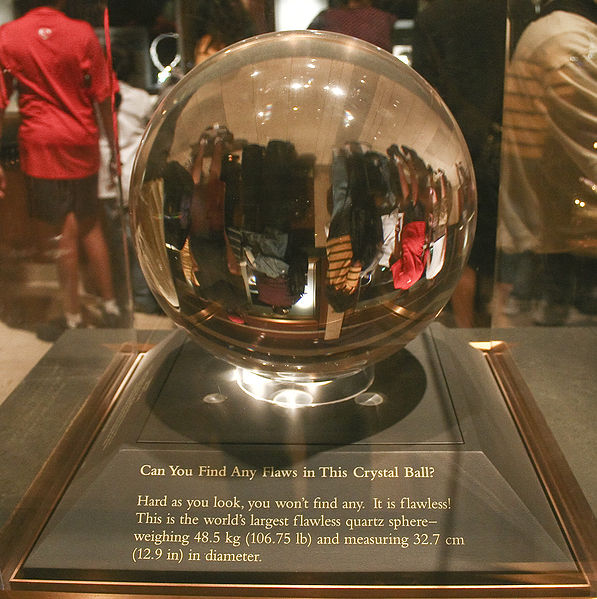 DigNittany: Gotta ask the question – who wins, and how many sets?
 
Club Coach: I will be very surprised if PSU doesn't win this match in 3. Why? They have better players! It isn't rocket science.
 
DigNittany: Thanks so much.  We really appreciate it.