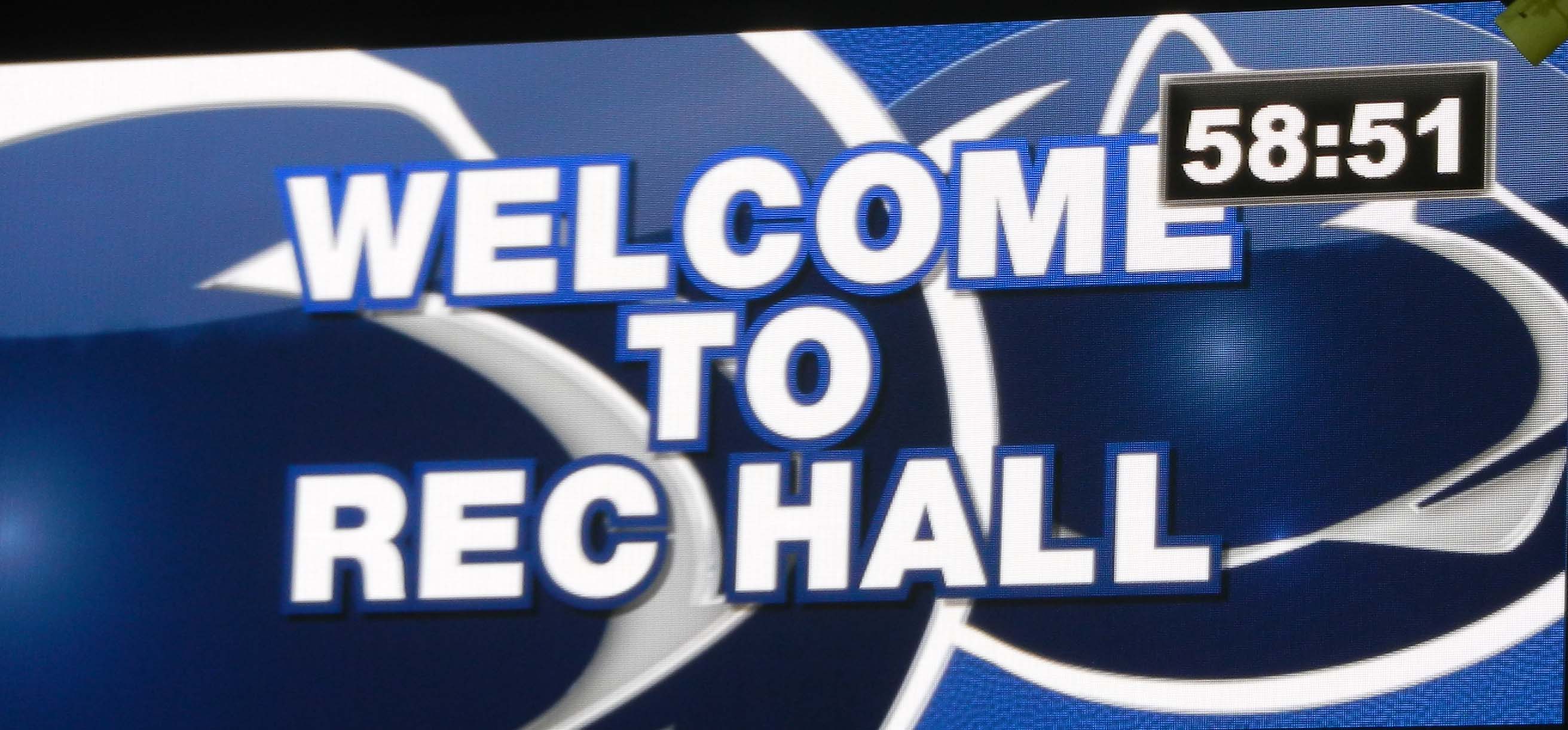 Q&A with Lionsfan
On the Oregon State Loss
DigNittany: OK, the shock is wearing off, you're eating solid foods again, and you're able to speak in generally coherent sentences.  So, quick thoughts on Penn State's upset loss to Oregon State.
Lionsfan: I never said I was on solid foods again . . . does oatmeal count?  About the volleyball match: the longer it went on, the worse I felt.  And when Penn State didn't get separation in the fifth set, I knew it was over. But after having a few days to relax, it's not as bad a loss as it first seemed to me.
Keep in mind, Oregon State finished 8th in the Pac 12 last year, and returned most of its team. You know who finished 8th in the B1G last year?  Michigan, which beat Stanford in the NCAA tournament. When you look at it like that, it isn't as shocking. Especially in power conferences like the Pac 12 and the B1G, teams are used to tough competition every weekend, and fans can't expect the lower half of these conferences to be easy outs.  Heck, even perennial B1G cellar dweller Iowa took Iowa State to five sets last weekend in Ames (and beat Syracuse, which beat ISU).
Still, the loss is disappointing, no matter how you look at it, especially after the great start this team had.  I think all Lion fans were hoping this team had taken that next step forward from last year, and the loss to Oregon State has put that hope a little in doubt. Penn State should have won the match.  Considering how much they returned this year, most fans would have hoped they wouldn't get tripped up like this.
Sure, it may just have been a bad night for the Nittany Lions, but it certainly is a warning sign that there are areas in which this team (and the players) need to improve.
Sigh . . . we were so close to a No. 1 vs. No. 2 showdown for the conference opener against Nebraska, and now that won't happen.  It's my fault for getting excited by the thought in the first place . . . .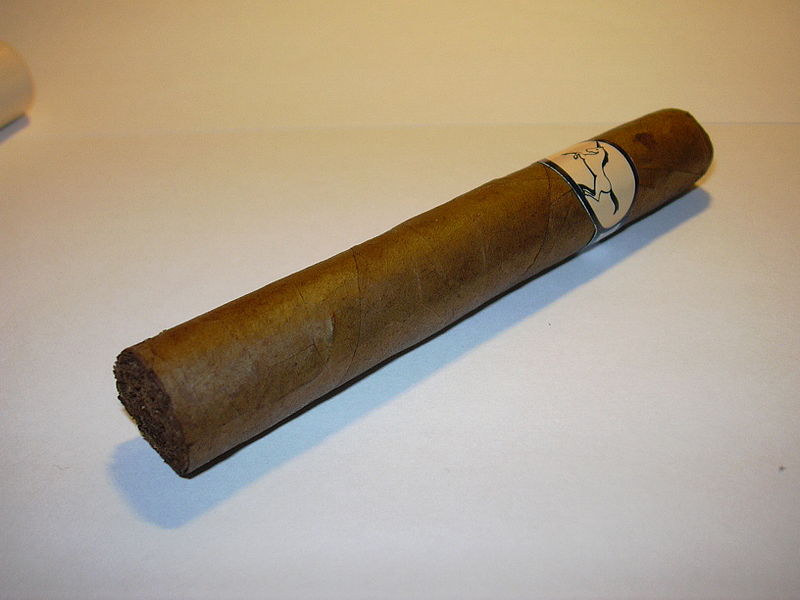 Hoping for a #1 Nebraska vs. #2 Penn State matchup? Close, but no cigar.
On "Upsets" and Louisville (Go Cardinals!)
DigNittany: Penn State hasn't been the only victim of an upset: Texas lost to Minnesota at home (though that wasn't the same caliber of upset as Penn State's to OSU, given that Minnesota came into the match ranked #14, and Texas balanced out the loss with a win the next night), then-#11 Purdue was swept by Washington (the loss may not have been an upset, the sweep certainly was) and lost to Louisville, and Illinois lost to Dayton, Pepperdine, Iowa State and . . . Louisville.
Your thoughts on the "upsets" (if that's what they were).  Is it something in the water, or something in rankings?  Oh, and how about that Louisville team!
Lionsfan: I'm not sure all of those are as worthy of the "upset" label as the PSU/Oregon State result. Minnesota is clearly better than many thought, and they are very dangerous if their players are "on."
Illinois lost some key players and was probably over-ranked at the beginning of the year, and they have a very tough schedule (with Texas, Cincinnati and dangerous UCF next week). None of their losses are jaw-dropping; it's just unfortunate that at least one of those games didn't go the other way for them.  Iowa State also has a tough schedule, although that home loss to Syracuse is a head-scratcher.
Purdue's two losses also are to good teams, although I think fans were shocked at the absolute beatdown they took at the paws of Washington. The Boilers certainly lost some key players, but still return enough that many (myself included) thought they would be doing better. Each year, the playing field seems to get slightly more level. Sure, you always have the usual suspects, but they're also losing some matches…and absent an absolute powerhouse team or two, I think we're going to see more and more of that. It certainly makes things more exciting.
And yes…how about that Louisville team!  I've said it before and will say it again: I'm glad Penn State got to play them early before they got their groove. They are dangerous, and their success is certainly helping ease some of the pain of the Oregon State loss . . . their success helps Penn State's resume.  Go Cardinals!
And how about Western Kentucky taking down Dayton?  Go Big Red! (Close your ears, Nittany Lion . . . I love Western Kentucky's Big Red blob mascot!)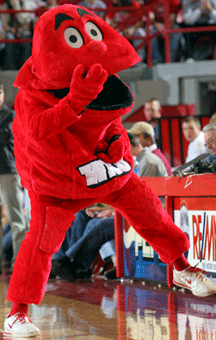 Sorry Nittany Lion, Lionsfan loves this mascot
On Who is Where in the Latest Polls
DigNittany: Now that the dust has settled, and the polls are out – with Rich Kern (our favorite) placing Nebraska #1, UCLA #2, USC #3, Penn State #4, Texas #5, Stanford #6, Washington #7, Hawaii #8, Minnesota #9 and Oregon #10 — do you think the voters got things about right?  Anyone ranked way too high, in your opinion?  Anyone not getting enough love?
Lionsfan: People get so worked up over these polls, but honesty, I think most of the teams are around where they should be.  If you're arguing over a few spots up or down, then you can't really complain about the overall picture.  The teams in the Top 10 are the same teams I would have there, and in general I think the "groups" are about right.
I have no problem with four-loss teams like Illinois, Iowa State and Kentucky still being ranked…look at their schedules!  I think all three of them might actually be better than some of the teams ahead of them.  Time will tell.
In general, I respect teams that schedule tough and take a few losses. They will all be dangerous in the tournament.  Do you want to play them in the second round?  I didn't think so. [Insert joke about Penn State's cakewalk first- and second-round opponents here]
This weekend brings more great clashes that will help the teams settle a bit more in the rankings: Pepperdine was swept by UCLA Wednesday night,  and then (just two days later!) has a doubleheader on Friday against Florida State and Ohio State (oh dear lord…what kind of brutal scheduling is THAT?)  I'm also very curious to see how undefeated Kansas State (which beat Oregon State in 5 sets) fares against Minnesota and Dayton this weekend.
I think Tennessee could be very dangerous. I also think Colorado State, hovering right outside the top 25, is still dangerous, and they battle the Bruins on Saturday (and with wins over BOTH Tennessee and CSU, you have to hand it to BYU.)  I know many people will disagree with me, but I would rank the Rams in the top 25.  Again, it's about tough scheduling – compare CSU's schedule to Michigan State's – they're undefeated, but they haven't played anyone of significance.  Even if Colorado State were to lose to UCLA on Saturday, I would still rank them if they at least play tough. Some people just see a loss, but you have to look at how a team lost when they play someone good. Kentucky lost to Nebraska last weekend, but they put up a good fight…that earns respect in my book.
I'm still not sold on USC being quite that high (their best win is San Diego, who I think might not fare as well against some of the teams ranked below them), but I understand how the poll works and why they are there. Oregon has wins at Ohio State and against Kentucky, and Washington has a win against Purdue, so I think both of those teams have a greater claim to a higher ranking than USC.  Another mild surprise is that Wichita State doesn't even appear in the "receiving votes" group.
On How Far Should Penn State Have Dropped in the Polls?
DigNittany: So what about Penn State?  How far should the Nittany Lions have dropped in the polls after the Oregon State loss?

Lionsfan: Some people feel like Penn State should have fallen further, and I could have seen them a few spots lower, but not too many. Those wins against Stanford, Texas (yes, both at home, but still wins) and at Louisville (looking more impressive as the season progresses) still have to count for something.
I bring this recent "early season loss to unranked teams" history up for comparison: In 2008, No. 3 Stanford fell four spots to No. 7 after losing 3-1 at unranked St. Louis (at that point, the Cardinal also had a loss to Nebraska and a win over Texas and Illinois); and in 2011, USC fell six spots from No. 3 to No. 9 after being swept at unranked UCF (at that point, the Trojans had a loss at Penn State and a win against Minnesota).
So recent history tells us that early in the season, a premiere program drops four spots if it already has two good wins and one good loss; and drops six spots if it already has a good win and a good loss.  Penn State dropped two spots; it had no previous losses and three good wins (plus, the unranked loss was at least in five sets). To those that disagree with the two-spot drop, I ask: How far should they have fallen?  I personally expected a three or four spot drop, but figured two would be the best-case scenario.  And again, if you're arguing over one or two spots, then you just need to calm down.  The season is young and I have confidence that the more results we have, the more accurate(-ish) the poll will be.
On Expectations for the Penn State Classic
DigNittany: The Penn State Classic is coming up this weekend, and given the result on Saturday, we don't want to look past Portland, or Duquesne, or Eastern Illinois (even though the Nittany Lions should be heavy favorites in all three matches).  Besides three wins, what would make you happiest in terms of the growth of this Penn State team, and what would give you most cause for concern?
Lionsfan: Strong hitting percentages (lower those errors!), especially from Deja McClendon and Ariel Scott; fewer service errors; a solid block; 3-0 sweeps with no more than 17 points allowed each set for the opponents . . .things that escaped them against Oregon State.
Having only listened to that match and looked at the stats, it's hard to figure out what went wrong.  I have a feeling it's something that can't just be explained by numbers.  I think this team needs some leaders to step up, be vocal and just get the job done.  I'm not convinced yet that the leadership of this team has improved over last year as much as it should have (or, at least, as I much as I would have hoped it would.)
I'm curious to see if Coach Rose makes any changes we wouldn't necessarily expect (setting, libero), though I suspect probably not. Erica Denney had a great game against DePaul; I'd love to see her get more experience on the floor. I'd love to see Prieto and Whitney back; the team is dealing with a skeleton crew offensively right now, and that hurts—there aren't many options.
I think Megan Courtney is doing a fantastic job in a very big role.  I think she needs to stay right where she is, and I would be surprised if Coach Rose moved her anywhere.  Kristin Carpenter is a key part of this team, but I'm not sure her role is solidified yet . . . she can do so much, which makes it hard to have her focus on just one thing.  I'm not sure the pecking order of the backrow players is solidified yet.
What would give me cause for concern?  Losing a set against any of those teams.
DigNittany: Thanks, as always, for your time.  We appreciate it.