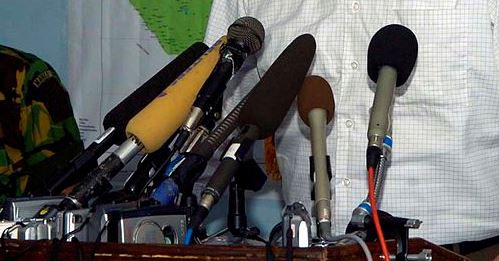 We spoke today with Talking Head, who played D1 volleyball and has coached for many years.  Below is the interview, edited for length and clarity:
DigNittany: Last weekend didn't quite go as planned, but with Colorado and Stanford coming up this weekend, there's no time for the Nittany Lions to dwell on the North Carolina loss.  Give us your take from 30,000 feet on the challenges Penn State faces this weekend.
Talking Head: I'm eager for this trip.  I think it will be a good trip for the team.  Getting away from home, after the way it ended against North Carolina, might be a very healthy thing for everybody involved, including the coaching staff.  Coach Rose is always looking day-to-day, but he's also looking down the road, and the way Penn State lost to the Tar Heels raised the question "do these kids have the grit, do they have what it takes to push it to the end and close-out sets and matches.  I think it's gut-check time.  The kids are going to have to say "No, that's not going to happen again."
DigNittany: Coach Rose was openly frustrated by the loss and disappointed with his team's performance, saying that the team had "quit."  Your thoughts?
Talking Head: North Carolina was absolutely hammered and befuddled after Set 1 on Saturday night.  But they regrouped, and the Nittany Lions weren't able to match them.  When you look at how the team had played in the first seven sets this season (including that first set against the Tar Heels) — Penn State had been siding out at around 80% and hitting at or near .500 in every set until the second set against North Carolina.  When Penn State lost that second set, it was a shock.  By the fourth set against the Tar Heels, I thought the body language of a few people looked as though they had lost their confidence.  I think Ali looked emotionally spent.  The team seemed to be showing mental fatigue.  All of which seemed to result in sub-par effort.  For Coach Rose, that's the worst failure.  He wants his players to be so tough that no matter what the situation, no matter how stressful, they will be able to rise to the challenge and come up with their maximum effort.  Whether they're successful may be another matter, but he wants them to be in a position mentally and physically that they give everything they've got.  That didn't happen against North Carolina.  Without making excuses, this team is still trying to find its identity.  Once roles start to emerge, and players begin to feel a little more comfortable (though coaches generally don't want players to get too comfortable), I think they're going to be OK and I think they will be able to compete at a high level.
DigNittany:  As a follow-up on that point, in his post-match comments last Saturday, Coach Rose pointed out that in the fifth game against North Carolina, 6-1 Jr. OH Ali Frantti (who has 66 serve receives already this season) and 6-3 Jr. MH Haleigh Washington hit negative, and said "We're not going to beat anybody with the two All-Americans hitting negative."  Were there any specific things you saw that may have led to the hitting problems against the Tar Heels after the first set?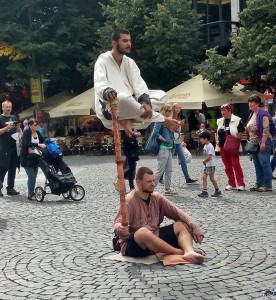 Talking Head:  Again, some of it probably was mental fatigue.  I don't think it's problems with conditioning or training, at all.   This is part of the early season.  You're really trying to see what players can do in certain situations and what things work and what things don't work.  Having both setters on the floor at the same time in Set 2 against North Carolina may have been one of those things that didn't work out quite like the staff hoped.  The intent probably was to take advantage of the fact that both setters — 6-0 Jr. Abby Detering and 6-0 RS So. Bryanna Weiskircher — have good hands, and they know how to play that position on defense (and Bryanna has shown improved defensive skills).  But it looked to me that that change shifted the team's focus from North Carolina, to how to make that lineup work.  All of a sudden, after the comfort zone of Set 1 (when Penn State rolled) players may have been focusing on communicating with someone they hadn't been playing next to, and having two strong leaders on the floor at the same time.  Having said all that, the Nittany Lions still were in a position to win, but with a service error, and an attack error, the game just got away from them.  In those types of situations, you're thinking "What just happened?" That gave juice to a Tar Heel team that up to that point hadn't played really good volleyball.
DigNittany: Which players stood out to you against North Carolina?
Talking Head: To me, and giving big props to a superb 23-kill performance by Jr. OH Simone Lee, the player who played most aggressively and fearlessly, really, was 5-5 Fr. libero Kendall White.  Coach Rose has shown alot of confidence in her and has spoken very highly of her.
DigNittany: We noticed one time when Penn State was in serve-receive that Kendall White thought Simone Lee was standing too close to the net.  She called out to her a couple of times before she got Lee's attention, then motioned her to move back, which Lee did.
Talking Head: That's a good point.  With Kendall White, the back row has a verbal leader who directs very well, although there's still room to nail the back row down a bit.  There are alot of moving pieces for Penn State.  When some of them don't perform and compete at a certain level, energy that would otherwise be focused on the opposing team, gets focused instead on picking up for somebody else.
DigNittany:  Quick final question.  Stanford's team this year definitely lives up to their mascot — the Stanford Tree.  They've got 6-8 RS Jr. MB Merete Lutz, 6-6 Fr. MB Audriana Fitzmorris, 6-6 Fr. Opp/Setter Kathryn Plummer, 6-3 RS Sr. MB Inky Ajanaku, and 6-3 So. OH Hayley Hodson (plus two other 6-4 players).  That's seven players who are as tall, or taller, than Penn State's tallest player — 6-3  Haleigh Washington.  Do you think that height is something that will intimidate Penn State, or otherwise throw the Nittany Lions off their game, or is that something that a well-crafted game plan and good execution can work around and succeed against?
Talking Head: That will not intimidate Penn State at all.  Penn State has faced tall teams in the recent past — BYU is an example in the NCAA Finals in 2014.  If Penn State executes its game plan, and takes care of the first and second contacts, I think they will be in good shape.  If they serve well, and serve-receive well, I think they'll have a very good time out in Colorado.
DigNittany: Thanks very much.  We appreciate it.
Credits