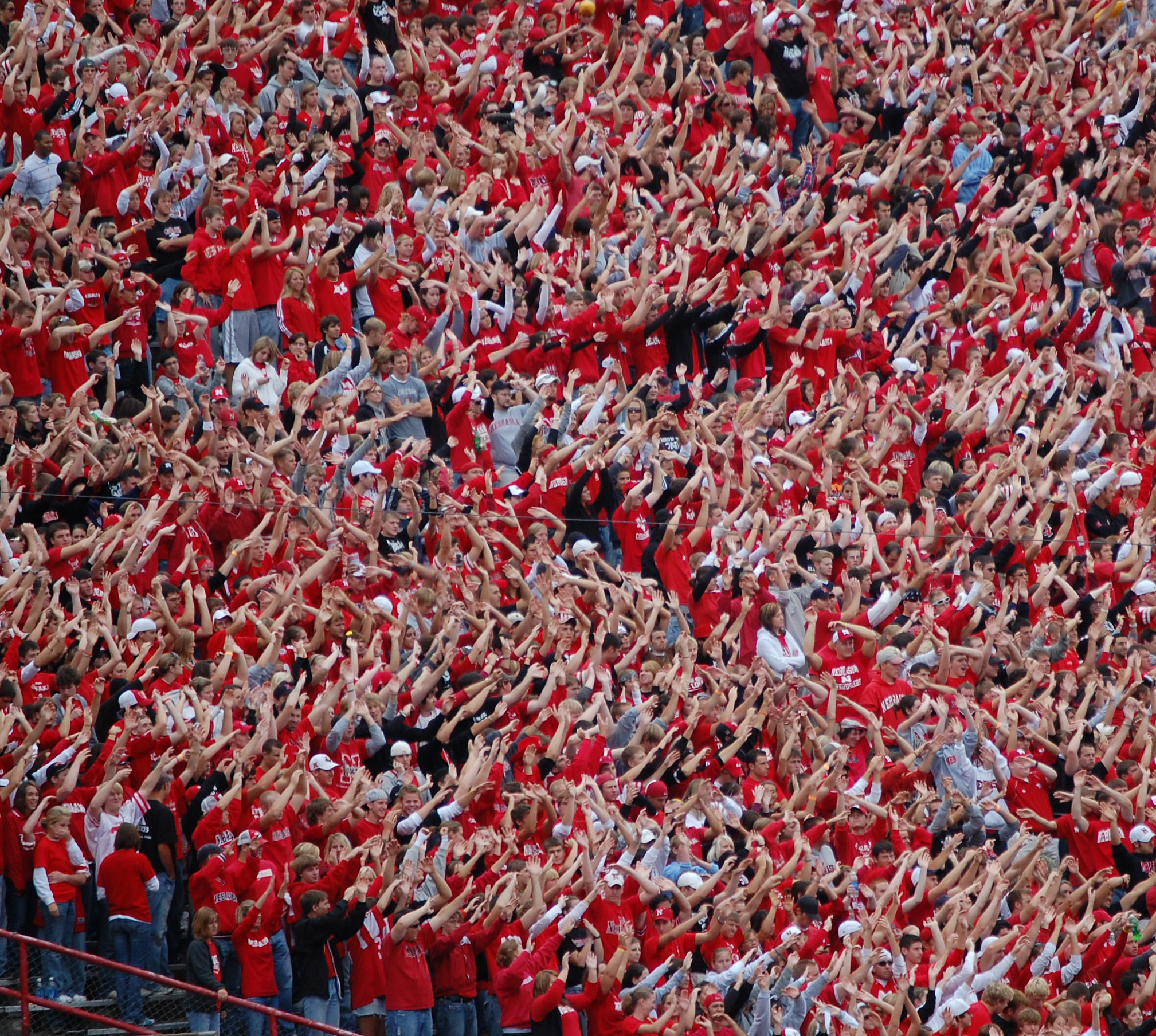 Each week we've been raising the bar.  They're responding really well to those challenges. That's how we're getting better. This conference forces you to get better. Otherwise, you're going to get a beat-down. Our players are really embracing that.

Nebraska Head Coach John Cook, quoted in the Wilkes-Barre Times-Leader, October 24, 2011. 
From the start of the 2000 season through the October 24th AVCA poll, either Nebraska (59 times) or Penn State (41 times) has been ranked #1 in 100 of the 176 polls (excluding pre-season polls).  That's 56.8% of the time, for those of you keeping score at home. 
Fittingly, Nebraska, which comes to Rec Hall Saturday night, is ranked #1 in the latest AVCA Poll.  Penn State, which started the season ranked #1 (to the chagrin of Head Coach Russ Rose, who told anyone who would listen that he ranked them 4th — in the Big Ten!) is ranked #8.  
We've asked Keystonekid, a Penn State fan (we hope the name is a clue) to share his thoughts on what Penn State fans should know about the Cornhuskers. 
The redcoats are coming, the redcoats are coming! (by Keystone Kid)
The University of Nebraska women's volleyball team will visit Happy Valley riding a winning streak that features wins over Penn State, Illinois, Purdue and Minnesota. In a season of up and down play, and high errors, Nebraska is beginning to find a consistent level of play that has them atop the conference.
Strengths
The Huskers have great balance offensively.  In their last match (a 3-1 win over Illinois in Lincoln), they had four attackers — 6-1 Jr. OH Gina Mancuso, 6-1 Jr. OH Hannah Werth, 6-4 Sr. MB Brooke Delano and 6-5 So. RS Morgan Broekhuis — with double digit kills, and all four hit above .300.  Setter Lauren Cook is having an All-American level season, and has found the right touch in terms of distributing the ball evenly.
But the real strength of Nebraska is their block and defense.  As matches go on, they have shown the ability to make the block and defensive adjustments necessary to win.

                                                                  We've heard Nebraska's blocking is so good, it's unreal.
Weaknesses
Despite their record, the Cornhuskers have gone 5 games, 6 times this season, and have been slow getting out of the gate in most of those matches.  Their biggest wins have been at home, and it is much harder to recover from slow starts on the road than it is in front of over 4,000 people each night in the Coliseum. 
The Re-match
Since Nebraska won the first contest at home (3-2 on September 21st), both teams have shown improvement, which sets up a great re-match. 
The second match usually comes down to adjustments. In the first match, Nebraska had no answer for Ari Scott, so their ability to make block and defensive adjustments against her is something to watch for.  6-2 So. MB Hayley Thramer, normally known for her blocking, had a very strong match offensively in Lincoln, and it will be interesting to see if she can repeat that performance (and if PSU commits more energy into trying to stop her).
Prediction
At this point, Nebraska is the steadier and better team.  With the match being in State College and an improved Penn State team, I think that washes the difference. Pick em!
                                              Keystonekid says Nebraska vs. Penn State is a Pick-em. We can't decide.