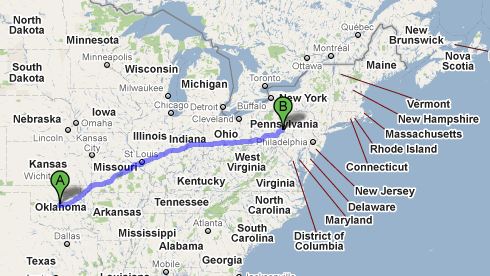 According to a March 24, 2011 article in NewsOK by Bob Pryzybylo and Scott Wright (and a separate article by Pryzbylo, also posted on March 24th), it's official: Micha Hancock, the star setter from Edmond Memorial in Edmund Oklahoma, "has signed with Penn State."  Pryzybylo writes that Hancock's  high school coach, Edgar Miraku credited the compliance departments of both Penn State and Tulsa with making the transition a smooth one.
One word of caution: sometimes people use words like "sign" in connection with verbal commitments by atheletes when what they really mean is "verbally commited," and we haven't seen independent verification from either Penn State or Tulsa that Micha has actually signed.  But we're optimists, so Welcome to Penn State, Micha!
Micha Hancock will be joining four time National Champions Nitttany Lions and will be attending Penn State University this coming 2011-12 season. Our whole OP2 organization is extremely proud of Micha and wishes her all the best on her new challenges. Micha currently plays on the 18 Smack team.
Bob Pryzybylo had a very interesting article  on Hancock that he posted on December 14, 2010.  Here are a couple of quotes from that piece:
If you've seen Edmond Memorial's Micha Hancock play volleyball just once, then you know you have watched something special. And even if you didn't know who she was coming into the match, you would leave knowing full well who she is.
In addition to her club experience with OP2, Hancock played for Edmond Memorial High School. In  112 sets in 2010, she totaled 326 assists, 275 kills, 171 digs, 151 service aces and 41 blocks, with an impressive .598 attack percentage. In short, she's a heck of a volleyball player. As Edmond Santa Fe volleyball head coach Will Etheridege put it in Bob Pryzybylo's article:
I have been coaching in Oklahoma for 20 years and Micha Hancock is the best all-around player we have ever had in this area. There is not a weakness in her game. She is a strong setter and hitter and she plays defense extremely well. She is truly an amazing player.
Hancock certainly has the credentials.  She was the starting setter on the 2010 U.S. Youth Olympics team (one of 12 top high school volleyball players named to the team), which won a Silver medal in Singapore, was named a 2010 AVCA Under Armour 1st-Team All-American, was a 2010 PrepVolleyball.com top-50 Senior Ace, and was the Gatorade Oklahoma State Player of the Year in both 2010 and 2009.
Oh, and she earned a 3.37 GPA and has volunteered locally as a youth volleyball coach and camp counselor.
Here's a link to a video interview with Micha from September 2010, after her return from Singapore. She seems like a genuinely nice person.