Sunday Stat Wrap: Updated Penn State Statistics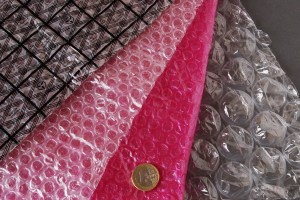 The Nittany Lions swept through their opponents in the Penn State Alumnae Classic — literally and figuratively — and to be honest, those opponents played tough (as would be expected when all the coaches are former Russ Rose-coached players), but there was a definite talent disparity. So the stats for this week arguably are somewhat inflated given the level of opposition Penn State faced.
Still, having four players (Nia Grant, Haleigh Washington, Aiyana Whitney and Micha Hancock) hitting over .400, with Grant and Washington hitting over .500, is impressive — as is the .395 team attack %.  And Micha Hancock's 47 service aces (1.17 aces/set) aren't too shabby either.
Below are the leaders for Penn State in various statistical categories through 9-21-2014:
Attack Leaders (9-21-14)

Setting Leaders (9-21-14)

Serving Leaders (9-21-14)

Rcpt/Dig Leaders (9-21-14)

Blocking/Points Leaders (9-21-14)
____________________________
Photo Credits
Bubble Wrap: "Luftpolsterfolien IMGP2719 wp" by Smial – Own work. Licensed under Free Art License via Wikimedia Commons – http://commons.wikimedia.org/wiki/File:Luftpolsterfolien_IMGP2719_wp.jpg#mediaviewer/File:Luftpolsterfolien_IMGP2719_wp.jpg
Nittany Lion: by a friend of nyline, who wishes to remain anonymous.