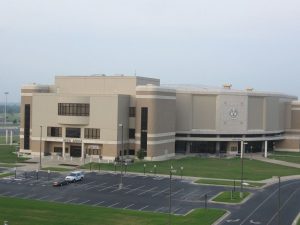 Match against young, upcoming team on their home court, less than 24 hours after your team knocked off the #1-ranked team in the country?  What could possibly go wrong in that situation?  Can you say "Trap Match"?
Make no mistake, Texas A&M is good, and will be better.  They scouted Penn State very well, and played an excellent match.  They came thisclose to winning.  But in the end, Penn State's women's volleyball team downed the Aggies 3-2 (24-26, 25-19, 25-23, 24-26, 15-12), in Reed Arena on Saturday evening.

After a sub-par match against Stanford, 6-1 Sr. OH Simone Lee came back with a vengeance, totaling 30 kills for the match and hitting .456.  6-3 Sr. MB Haleigh Washington registered 12 kills and added 6 blocks.  Yet another senior, 6-1 OH Ali Frantti, posted her second-straight double-double — a season-high 16 kills and 13 digs — and 6-0 RS Jr. setter Bryanna Weiskircher did the same, registering 31 assists and 11 digs (and three key service aces). 6-0 Sr. RS/setter Abby Detering recorded 32 assists, 6 digs, 3 blocks, and 3 kills.  In the back row, 5-5 So. libero Kendall White continued to shine, leading the team with 15 digs.
For the Aggies, 6-1 Fr. setter Camille Conner was outstanding in the Aggies' first match against a ranked opponent this season, tallying the first triple-double of her young career with 43 assists, 12 kills and 12 digs while directing a balanced attack that had four players reach double figures in kills. 6-1 So. OH Hollann Hans finished with a career-high 28 kills while hitting .328, and she led a group of four Aggies that posted double-figure kills. 6-2 Jr. MB Kaitlyn Blake contributed 12 kills, and 5-11 Sr. OH Kiara McGee added 11 kills.
Post-Match Quotes — Texas A&M
(Courtesy 12thman.com)
Head Coach Laurie Corbelli
On taking Penn State to five sets…
I feel like I say it a lot, but the future is so exciting with the young players that we've got. It's just so exciting. The composure they showed and the competitiveness they showed was phenomenal from all of my players. I am so grateful that Penn State came to this gym because we want to win at home all the time, especially in the SEC. We got a chance to go against a great team in our gym and see what it is going to take from us. We've got what it takes. We just have to clean up a few things here and there. This showed us exactly the things that we need to work on. I'm so proud of these players and the composure they showed. This is a very fast sport. You have to make decisions on a dime, and for young players that is not easy to do when you are going against five seniors. Those kids have been playing together for a long time, and they are amazing. I was just really impressed with not only the intangibles my team showed, but also the execution.
On mentality after switching sides in the fifth set…
I think we got into passing trouble a little. We knew where they were going to set, their best outsides. They got their five-point run after we got a five-point run. The shift of momentum happened. We were really just struggling to figure out how to score that point. It was maybe the most important time in the match. I think that's finishing, and that's something that we will learn. I don't think I am going to have to tell the team to finish, because they witnessed it. They saw it. When we incorporate things for finishing in our drills in practice, they are going to be completely engaged, and we will get it. It just takes a little bit of practice to be that good at that point in time against a team that amazing.
On how they handled Penn State's hitters…
I thought we did okay. Early, it was off and on with the block and our defense. I felt like we started to really get a feel for their attackers, their tendencies, and the power that they hit with. My libero and two defensive specialists are in charge of 90 percent of the first balls that go to the target. They struggled to start the match a little bit off and on, but they really steadied out to get us Set 4. We know when Camille [Conner] is front row and we can put the ball up there, she can attack with the best of them. That was really hard for them, and they couldn't stop her. They just got more and more confidence. Just learning to finish is really the biggest thing I have in my notes. I really need to help the team learn that.
On Camille Conner and Hollann Hans…
Both of these two, I never have to say go hard or go harder. Ever. That's pretty special as a coach to have. It is going to be a special year, and these two are going to be a big part of that. I couldn't be happier that it is those two, because I trust them completely and know that they are committed to this program. I know they are passionate about volleyball and winning. They trust us, and we trust them. All of those things are in place to only mean better things ahead. I am really fortunate that the players I have are great people on top of great volleyball players. You never want to quit coaching when you have that.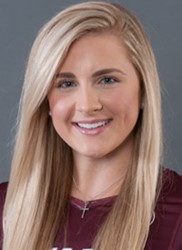 Freshman OH Hollann Hans
On fighting to five sets…
That was a lot of fun. The fight that everyone had was really great to see. We just came together as a team and played against one of the best teams in the country, so that was just so fun. We could have come out with a win, but I am still so proud of everyone and how the fight was.
On what this match says about the team…
It is a great feeling with how young we are and how much potential we have to be so great. We already are playing so great, but as the year goes on I know that we are going to get a lot better. I am just so proud of everyone.
On gaining confidence from this match…
I think [it gives us confidence]. Just the way we handled ourselves in tough situations. When we were playing the highs and the lows, the way that we kept composure I think is a great thing going forward. I am really excited for the future.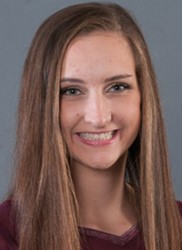 Freshman Setter Camille Conner
On mentality heading into the match…
We just came in and treated it like any other team. We stepped onto the court and had a lot of composure. There were nerves, but nobody showed it. Everyone played with a lot of heart today.
On being comfortable on the court even as a freshman…
It really helps in practice going all out, so when I go out onto the court it transfers. Every time I step on the court, I give everything I can to my teammates.
Match Stats
(Courtesy of GoPSUsports.com)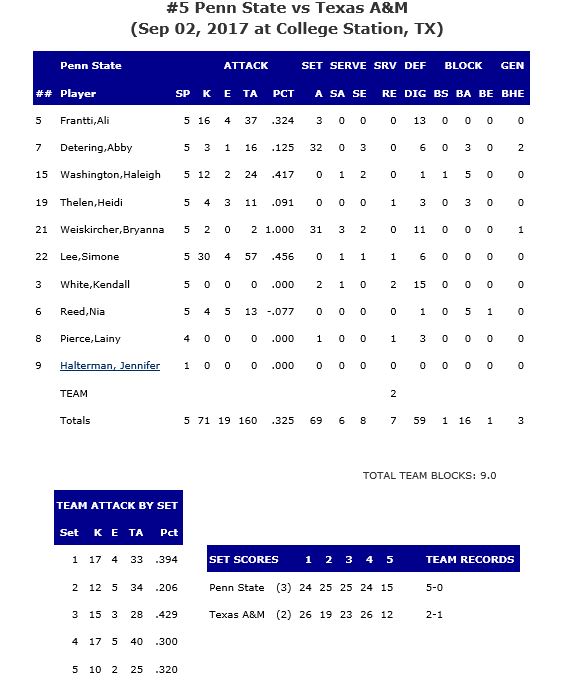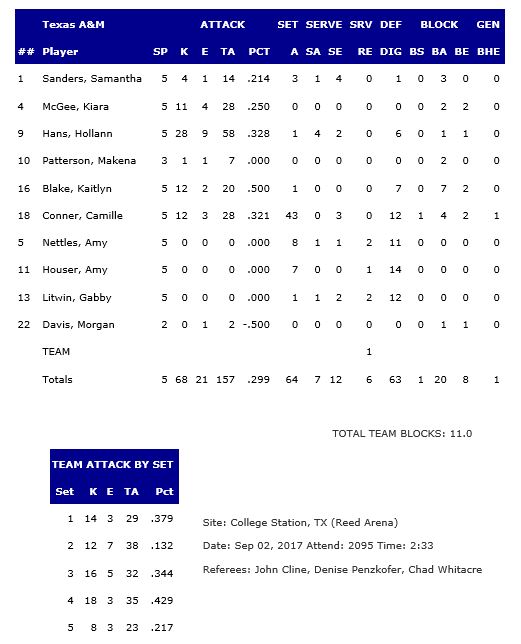 Credits
Antique Lobster Trap, by Hartmut Inerle.  Permission is granted to copy, distribute and/or modify this document under the terms of the GNU Free Documentation License, Version 1.2 or any later version published by the Free Software Foundation; with no Invariant Sections, no Front-Cover Texts, and no Back-Cover Texts. A copy of the license is included in the section entitled GNU Free Documentation License.
Photo of Reed Arena, courtesy of Texas A&M University.