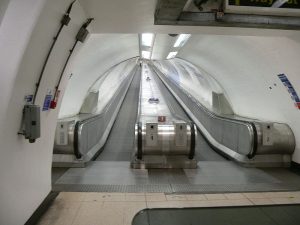 Both Wilma Rivera and Jelena Novakovic joined the Penn State Women's Volleyball team as part of its 2015 recruiting class, with hopes of earning starting spots on the team at some point in their careers.  Though both saw action — Rivera more than Novakovic — neither saw the court as often as they undoubtedly hoped, and both transferred following the 2016 season.  Here's a quick update on how they're doing.
Wilma Rivera – Setter, Louisville
Louisville's first-year head coach Dani Busboom Kelly brought in six newcomers for the 2017 season, including two transfers — OH Amanda Green and setter Wilma Rivera.  Busboom recently had this to say about Rivera, who has won the starting setter job:
Our new setter brings height because in the ACC, you have to  put up a big block everywhere.  She brings  athleticism and she wants to be a leader.  She sat two years at Penn State and she is playing with a little chip on her shoulder that not only is she good enough to be at Louisville but good enough to be in the US and playing.
Rivera's stats for Louisville's first two matches (an 0-3 loss to Wisconsin and a 1-3 loss to Minnesota) show averages of 11.86 assists/set (tops on the team) and 1.86 digs/set (fourth on the team).  Congrats to Wilma for landing on her feet and winning the starting job at Louisville!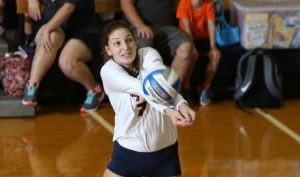 Jelena Novakovic – RS/Opp, Virginia
Virginia's first-year head coach Aaron Smith had high expectations for former Penn State RS/Opp Jelena Novakovic right from the start:
I anticipate Jelena making an instant impact this coming fall. We graduated a few point scorers this year and I believe Jelena will be able to shoulder that role for the team. Her high level of experience, both internationally and in the Big Ten, will bring intensity to our gym that I expect to raise everyone's game. I am excited to get her to Grounds and officially join the team.
Novakovic hasn't disappointed.  Through three matches, her average of 2.82 kills/set (.230 hitting %) ranks second on the 2-1 Cavaliers, she ranks second in digs/set with a 3.09 average, and also ranks second with 0.73 blocks/set.  Congrats Jelena!
Credits
Moving Sidewalk.  The inclined moving walkways between the ticket hall and Waterloo & City Line platforms at Bank tube station, by Chris McKenna.  This file is licensed under the Creative Commons Attribution-Share Alike 4.0 International license.
Photo of Wilma Rivera courtesy of GoCards.com
Photo of Jelena Novakovic courtesy of VirginiaSports.com.